Are you looking for a bold and powerful Black Panther design to add to your project? Look no further than our free Black Panther SVG collection! We have some very trendy designs in PNG and SVG formats that will satisfy you
Who is Black Panther?
Black Panther is one of Marvel's best creations, being equally hilarious and inspirational at the same time. With the tragic passing of Chadwick Boseman playing Black Panther in this movie, it has made history. Over the years, it will always be remembered through his remarkable acting skills and dialogues that will be recognized over the years to come. There are many great inspiring characters, too, that fans across the globe love in the movie, such as Dora Milaje, Shuri, Okoye, Nakia, Iron Man and more.
What is an SVG File?
An SVG file, (which stands for scalable vector graphic), is a standard graphics file that is mainly used for rendering two-dimensional images.
One of the most important things to know about SVG files is that they generate clean graphics at any scale.
They're well optimized for SEO (which stands for Search Engine Optimization) and are smaller than other formats. They're capable of dynamic animations.
They're fantastic for so many applications, such as apparel, signs and cutting machines!
Ok, now that that's out of the way, let's start download some of the best free Black Panther Svg!
Black Panther Svg Files
Free Black Panther Svg, Wakanda Forever Hands Svg, Marvel Svg
This Free Black Panther Svg, Wakanda Forever Hands Svg, Marvel Svg can be used for anything you can imagine… Be Creative! You can print, edit, cut and more! Some ways to use this file include: Scrapbooking, T-shirts, Vinyl Cutting, Signs, Pillows, Card making, Graphics for cards and so much more!
Download Files Black Panther Svg, Wakanda Forever Hands Svg, Marvel Svg
With this Free Black Panther Svg, Wakanda Forever Hands Svg, Marvel Svg, you get:
When you initiate the download process, you will receive a compressed file in the zip format. This file contains a collection of
1 SVG file – For Cricut Explore, Silhouette Designer Edition, Adobe Suite, Inkscape, Corel Draw, and more.
1 DXF file – For Silhouette users, this format can be opened with the free software version of the Silhouette.
1 EPS file – For Adobe Illustrator, Inkscape, Corel Draw, and more.
1 PNG file – (300dpi High Resolution) Transparent Background.
Terms & License To Use Free Black Panther Svg
This file is for personal use only. In order to use this file for commercial purposes, you need to obtain a commercial license
This file can be used in part or in whole for your personal projects.
The files can be modified, re-sized, subtracted, and added.
Digital use of the files is strictly prohibited.
Digital reselling, sharing, and redistributing of the files is NOT allowed. In order to share, use the direct URL to this page
The Free Wakanda Forever Thanks For The Memories Png inspired by in memories of Chadwick Boseman is a graphic design element that is available for free. It pays tribute to the late actor Chadwick Boseman, who played the iconic role of Black Panther in the Marvel Cinematic Universe. When you download this, you will receive a hd png files you can use for any craft project you are panning for.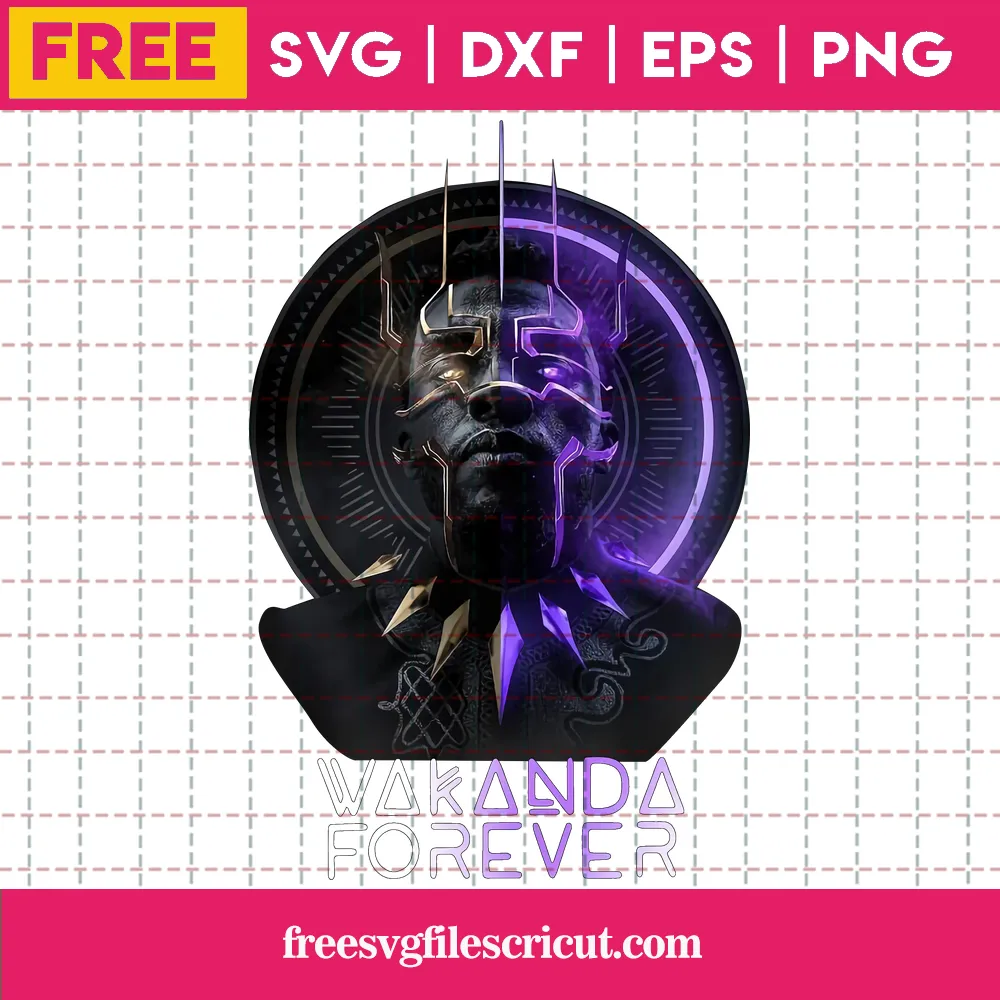 The design of this necklace is inspired by the powerful and regal aesthetic of the Black Panther character. The sleek black pendant is shaped like the head of a panther, with intricate detailing that captures the essence of this fierce and noble creature.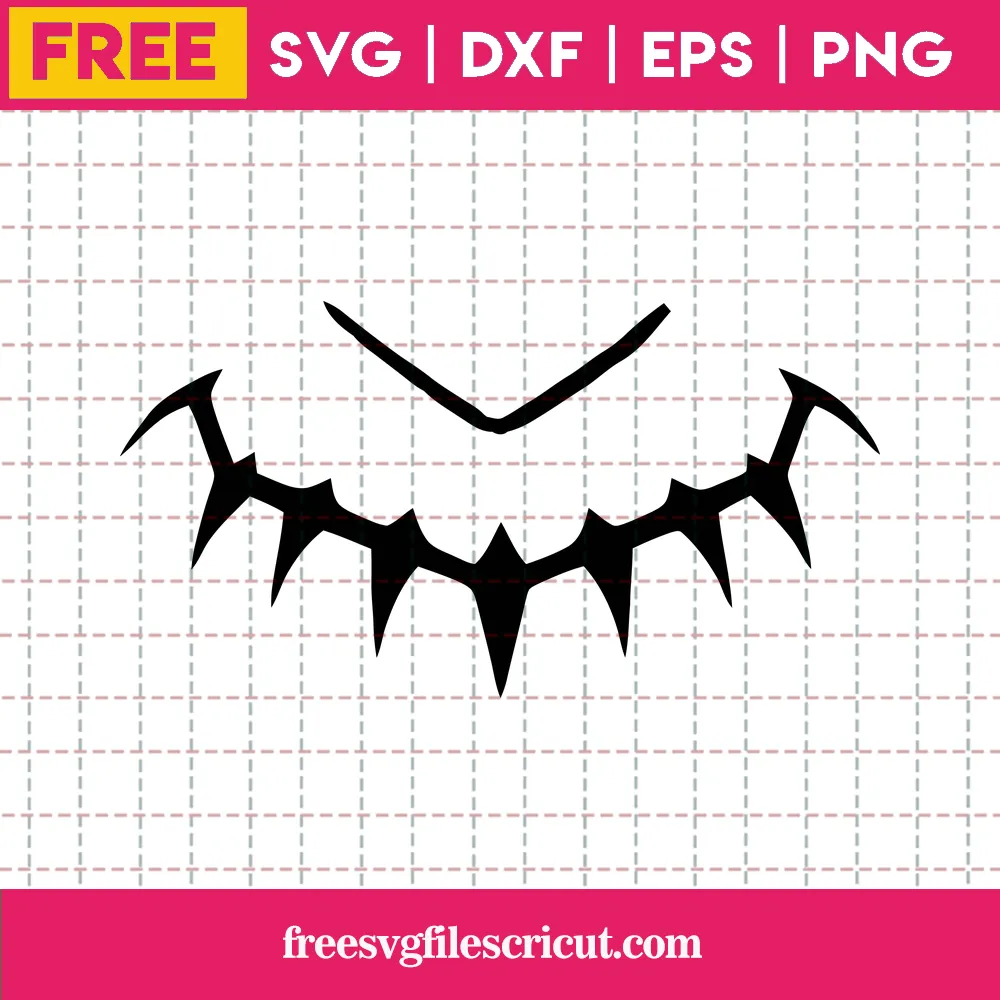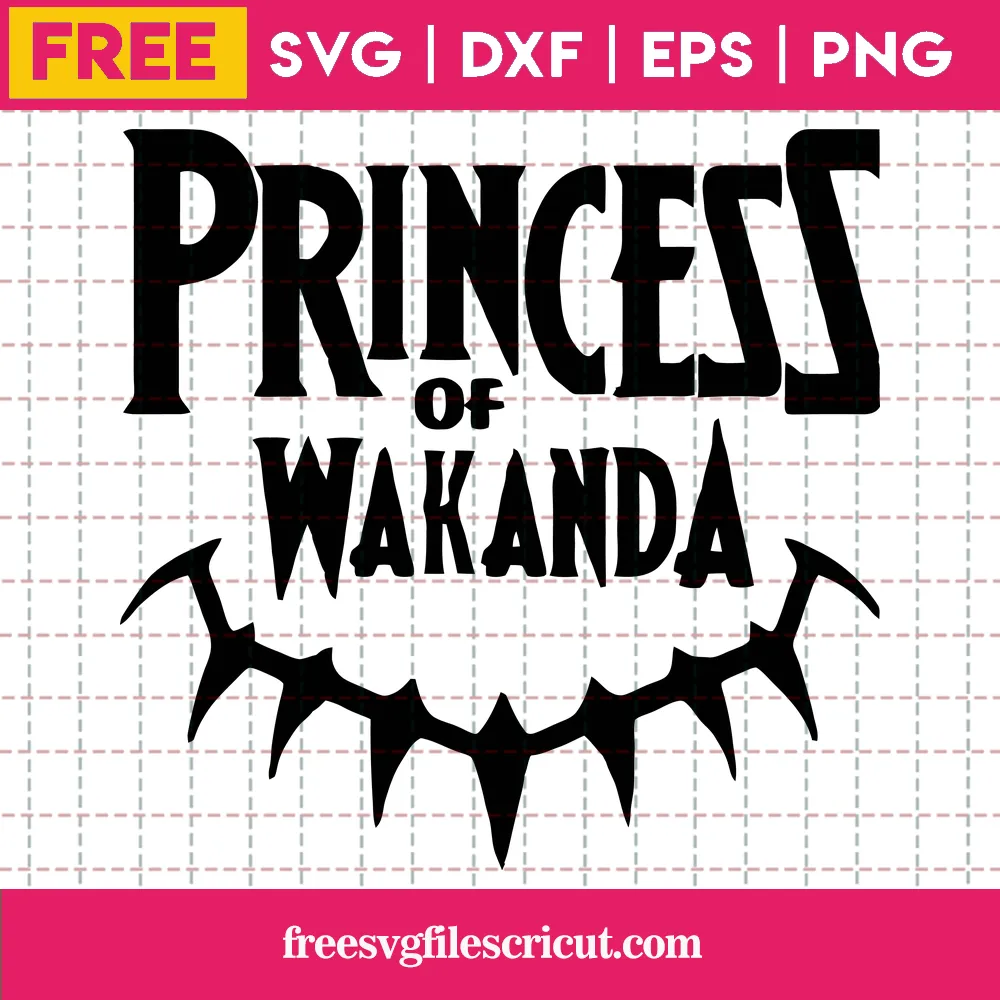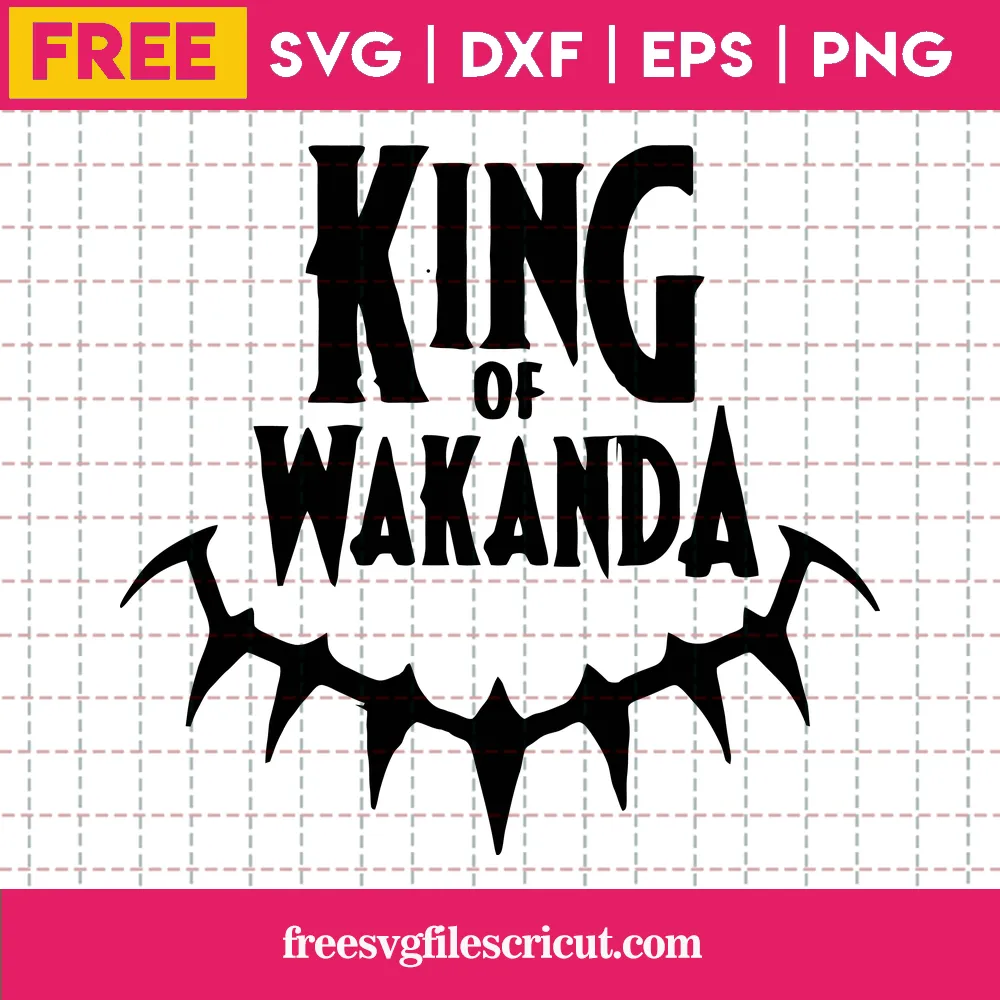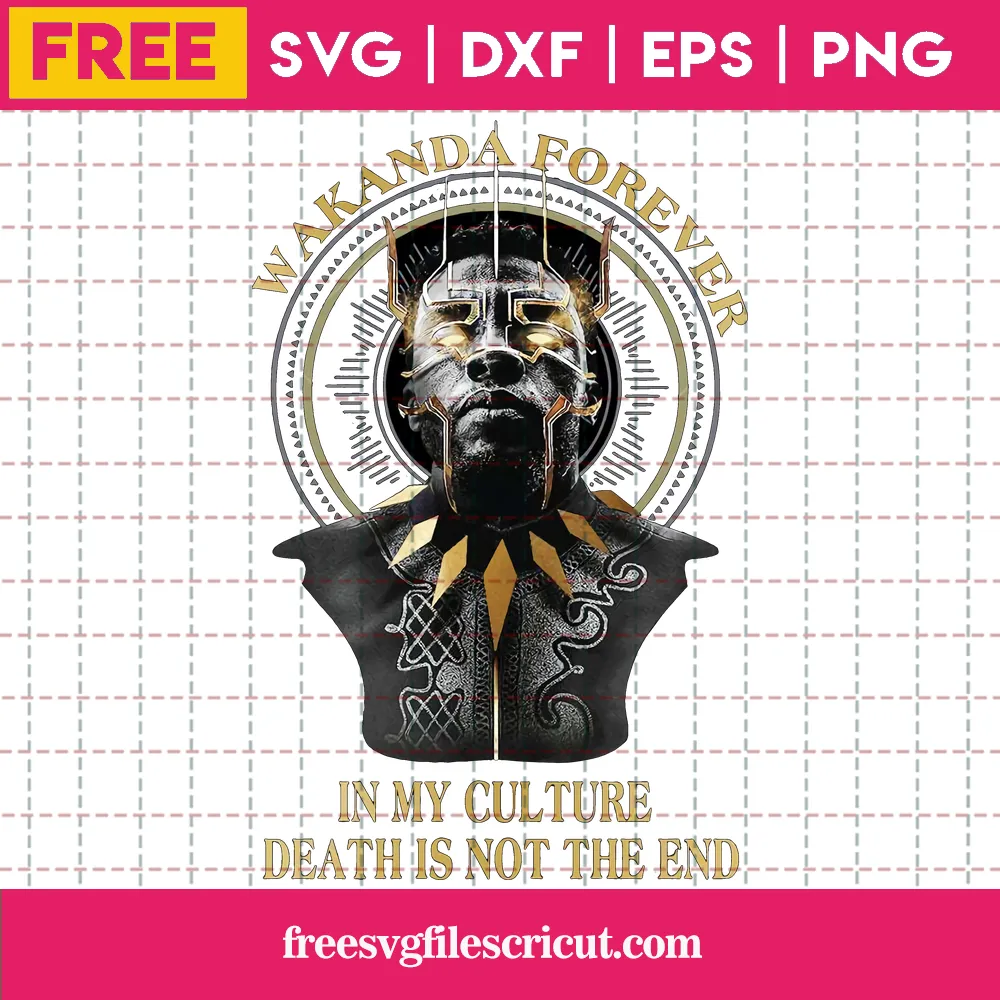 Let's enjoy some of the best Black Panther Svg files from us. If you find this post helpful, please give us a share or pin!
Thank you and have a nice day!