Discover a treasure trove of high-quality digital designs and images related to the popular Japanese manga and anime series, Naruto, with our extensive Naruto SVG. As a dedicated fan or a newcomer to the Naruto universe, you won't want to miss out on the wide range of designs available in our collection, carefully selected by freesvgfilescricut.com
What is Naruto?
Naruto is a Japanese manga series written and illustrated by Masashi Kishimoto. It tells the story of Naruto Uzumaki, a young ninja who seeks recognition from his peers and dreams of becoming the Hokage, the leader of his village. The story is told in two parts—the first set in Naruto's pre-teen years, and the second in his teens.
What is an SVG File?
An SVG file, (which stands for scalable vector graphic), is a standard graphics file that is mainly used for rendering two-dimensional images.
One of the most important things to know about SVG files is that they generate clean graphics at any scale.
SVG files are popular among crafters, makers, Cricut owners, and DIY enthusiasts who use these files to create a wide variety of products with endless customization possibilities.
They are fantastic for so many applications, such as apparel, signs and cutting machines!
How to Open SVG Files?
We'll now move on to instructions for opening an SVG file.
There are many software choices for opening SVG files. However, we will focus on the options for cutting machines since they are the most commonly used.
Typically, SVG files are compressed within a zip folder and require extraction before they can be accessed.
Before importing the file into your preferred software program, you must first unzip the downloaded file by double-clicking the folder and selecting "extract all."
During the extraction process, you'll be prompted to choose a destination for your files. To avoid difficulty in retrieving them, you can create a dedicated folder on your desktop or computer labeled "SVG files."
It's crucial to keep track of the extraction location since you'll need to access the files again later.
Naruto SVG Files
On our website, we provide a wide variety of Naruto SVG Files, including the following options that we deem comprehensive and suitable for all your requirements. Additionally, some of the designs are accessible for free.
This black and white Naruto Uzumaki SVG with his headband is both cool and simple, and it's also free! Make these easy and cute crafts with your Cricut or Silhouette machine, and especially, it's free. We also provide more Naruto Svg Free you can check here.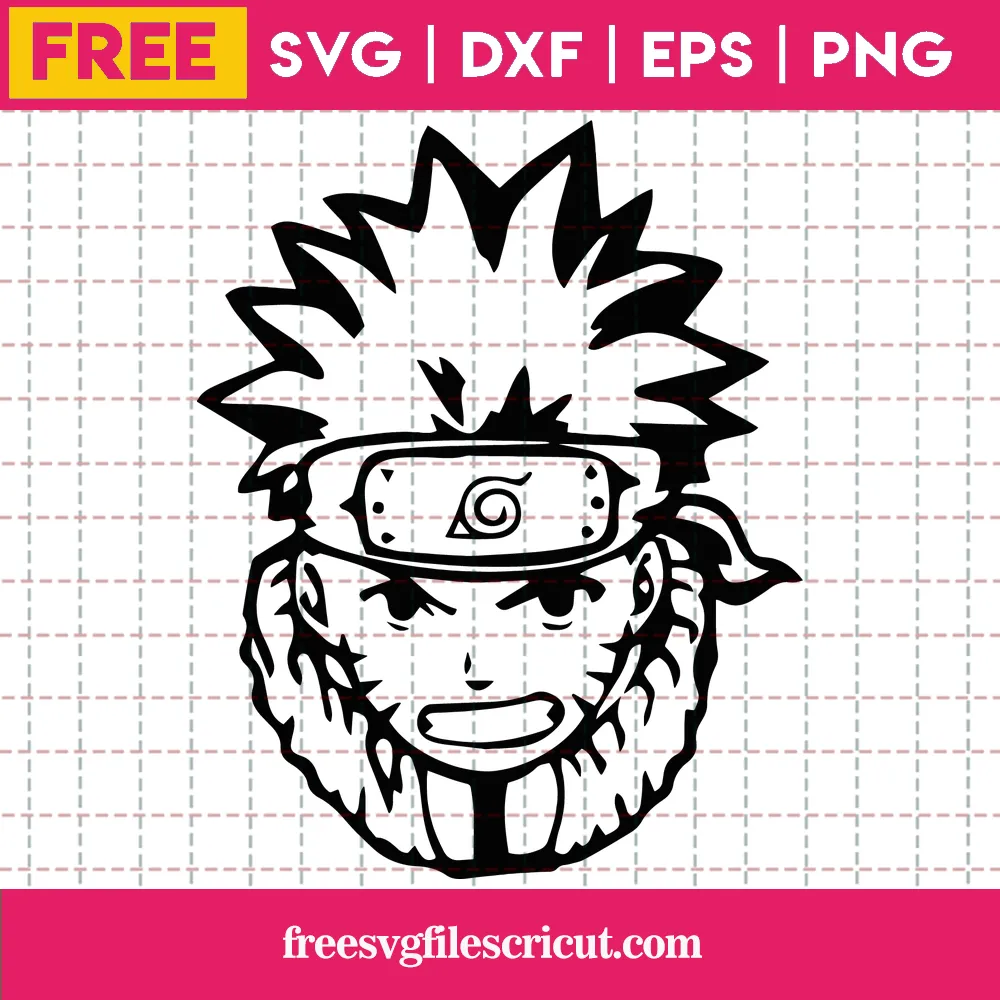 This design features a unique fusion of Naruto, the main character from the manga series, and the Nike logo with funny quote "Just do it Later". The elite ninja from Konohagakure village is depicted sleeping in the design. The Naruto Nike cutting SVG file has a transparent background in vector format, making it easy to customize and add your own creative flair.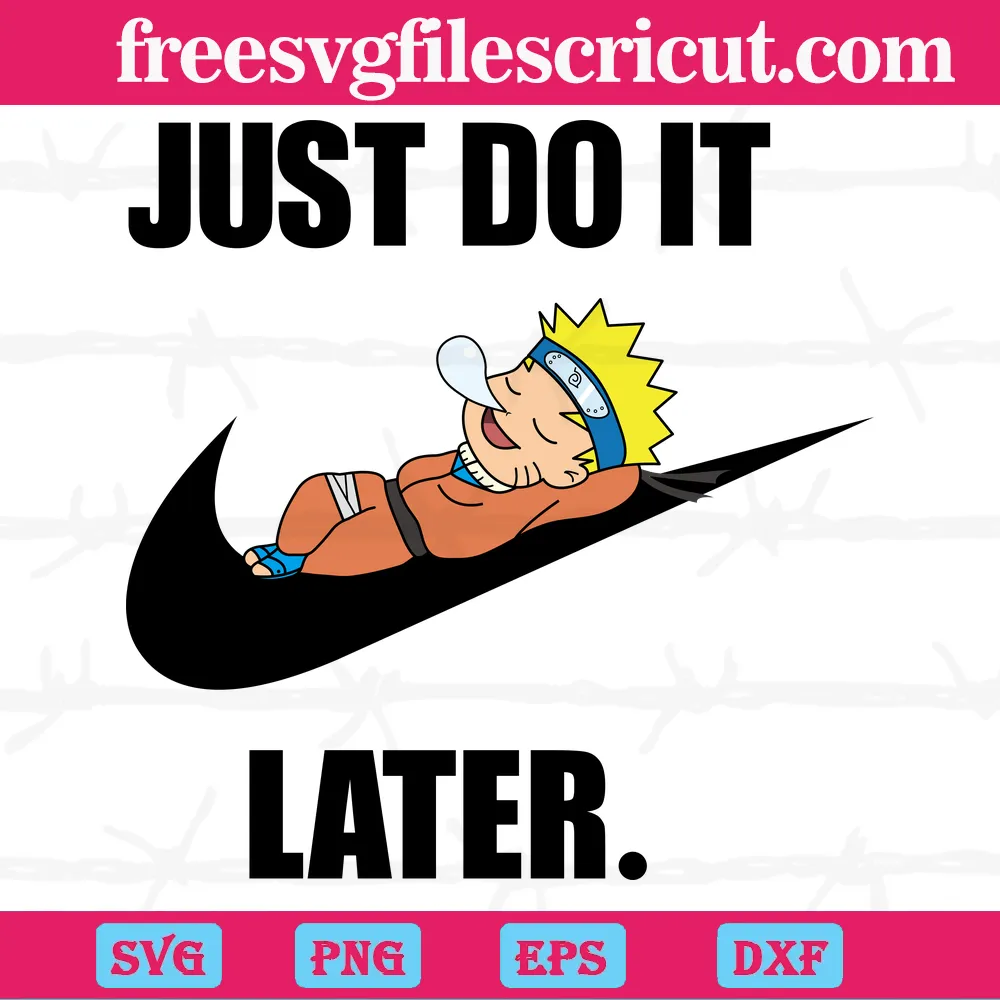 This multi layered free SVG file for commercial in use showcases the iconic cloud design of the criminal organization Akatsuki. The Akatsuki cutting file is compatible with most cutting machines, such as Cricut and Silhouette, as well as the Cricut mug press and heat transfers. The graphic design can be edited using image editing software such as Cricut Design Space, Silhouette Studio, or InkSpace.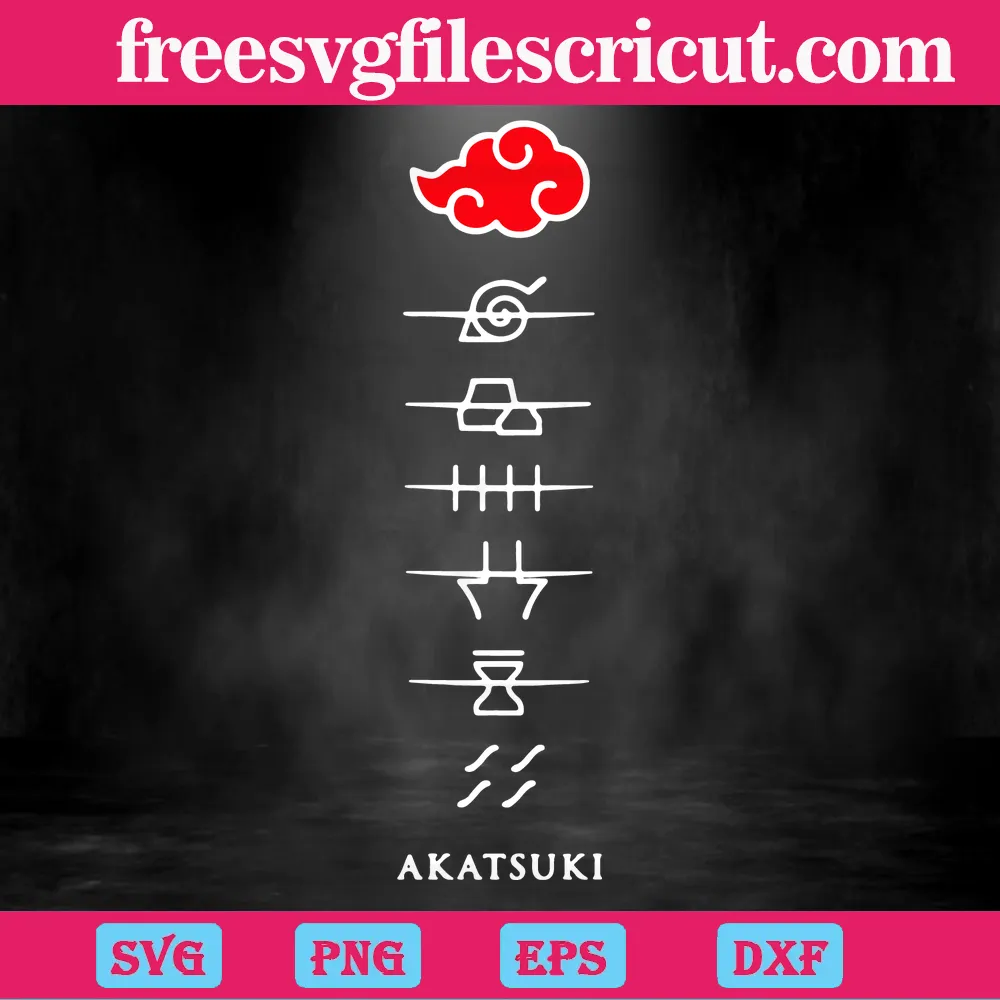 This vector illustration portrays the exceptional bond between 2 members of team 7, Naruto Uzumaki and his rival Sasuke Uchiha, elite ninjas from Konohagakure village, who hold a special place in the hearts of fans as two of the most cherished characters in the manga. The black and white digital download is compatible with most cutting machines, such as Cricut Maker, Silhouette machines, Brother ScanNCut, and Siser Romeo and Juliet, making it a versatile addition to your collection.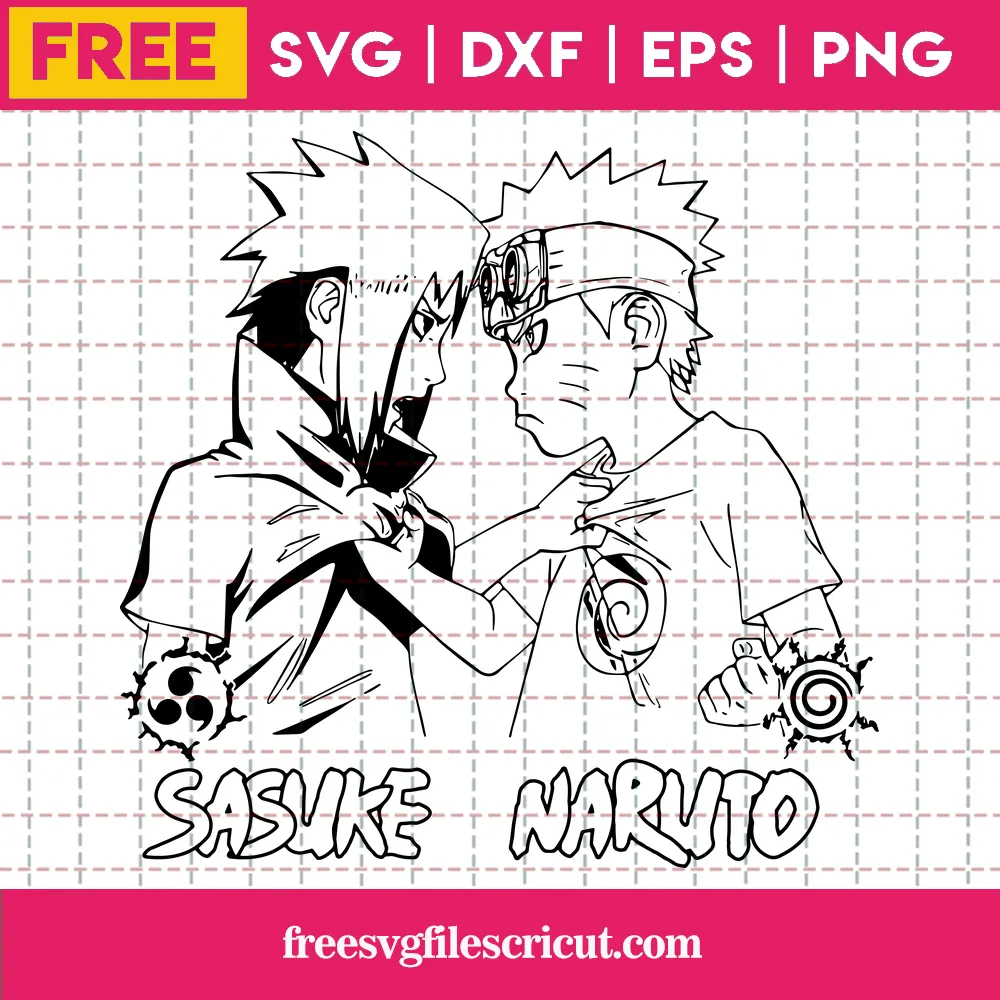 This cute vector illustration of Naruto eating a bowl of ramen with an Ichiraku quote is a must-have for any fan of the series and their creative projects. Don't wait, grab it now and add a touch of whimsy and fun to your DIY anime and manga projects!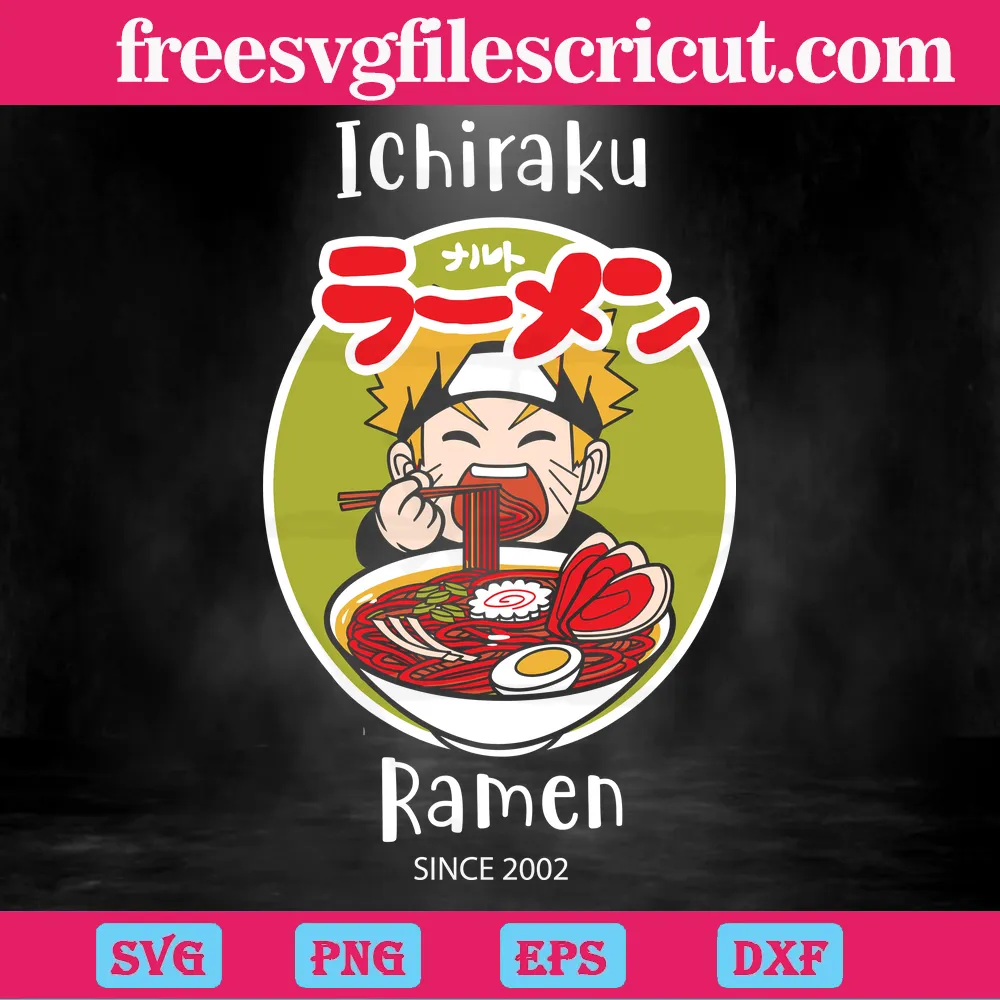 Get creative and make some amazing anime-inspired craft projects using the black and white design of Team 7 ninjas from manga Naruto, which showcases Kakashi Hatake, Naruto Uzumaki, Sasuke Uchiha, and Sakura Haruno. With a range of materials including sketching supplies, grip mats, weeding tools, permanent vinyls, and cutting machines, you can craft T-shirts, acrylic plaques, posters, and vibrant wall art that will surely impress.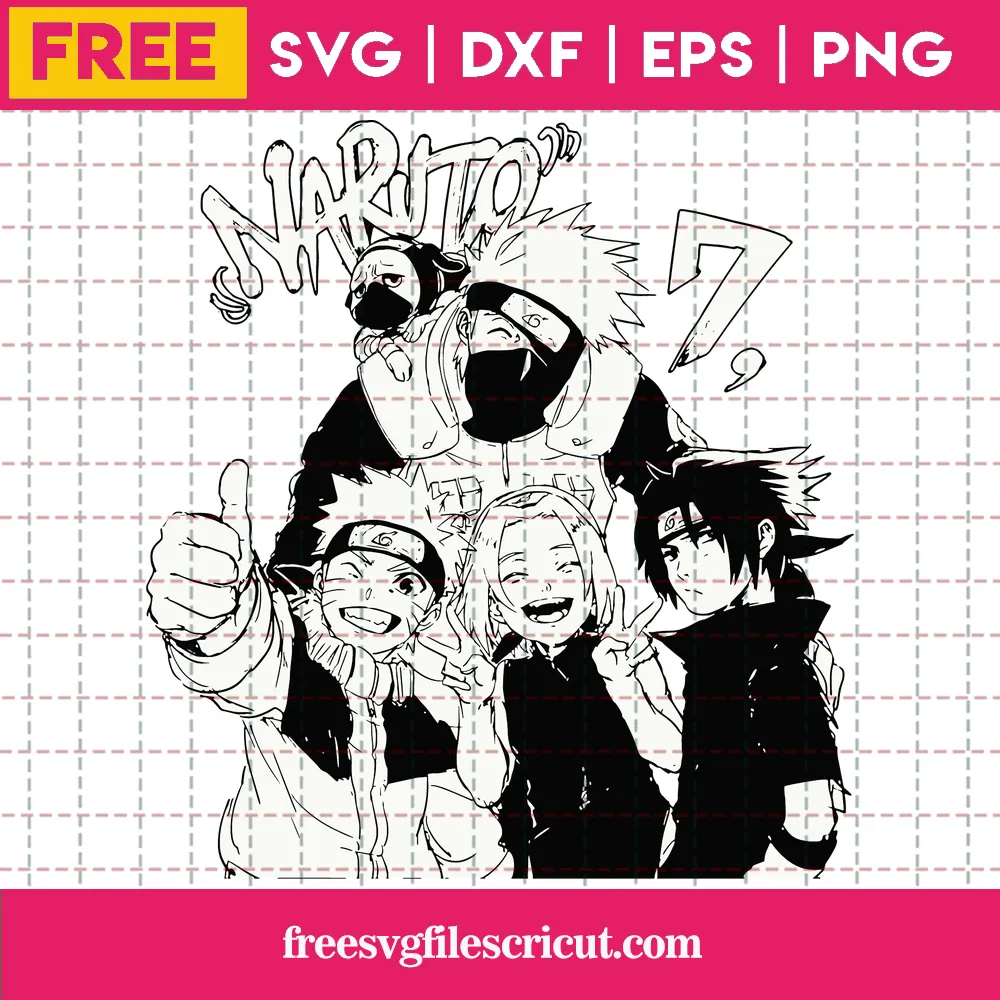 You can create amazing anime-inspired DIY projects using the transparent background file that displays the devilish Uchiha Obito, also known as Tobi from Akatsuki, with a broken mask. With your laptop, computer, graphic tablet, or tablet and an image editing software, you can make fantastic stickers to decorate pencil cases for children who are fans of anime Naruto. Simply use vinyl sheets, an inkjet or laser printer, and cutting machines to transform your creative ideas into reality.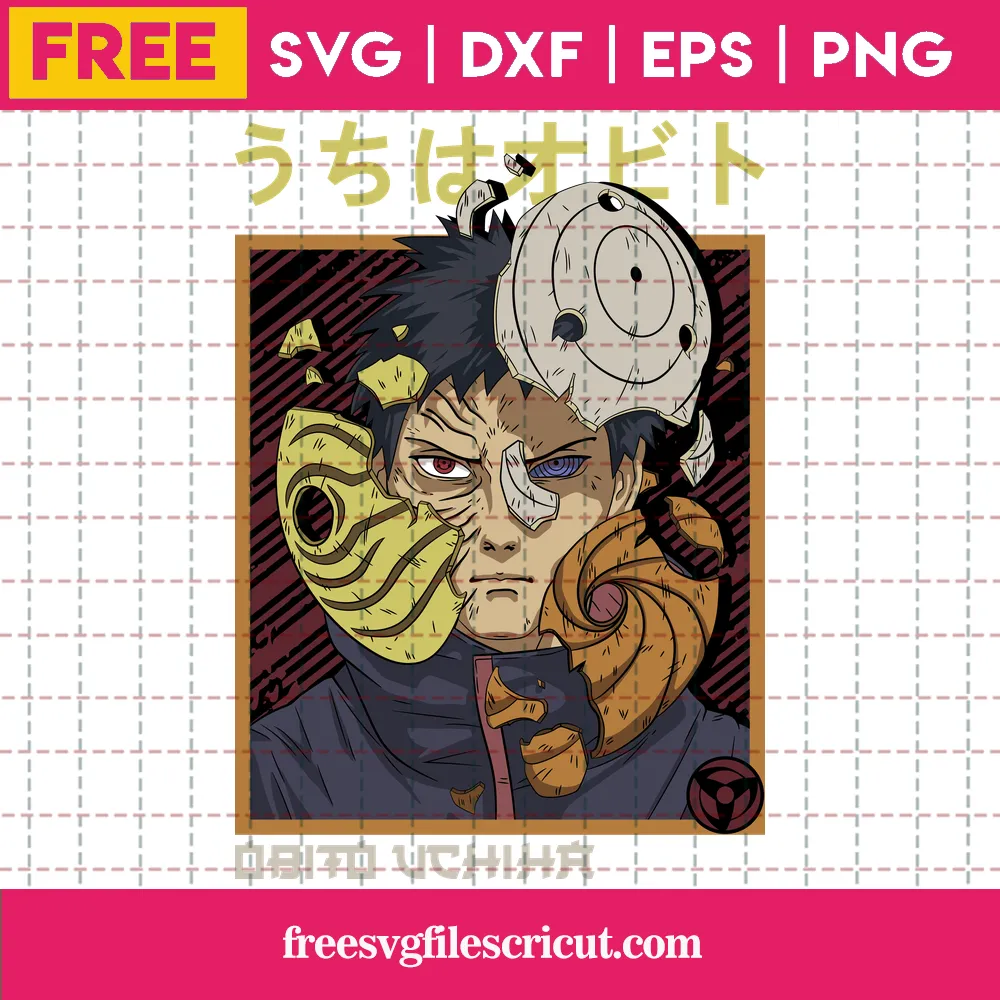 Unleash your creativity with Uchiha Itachi-inspired crafty projects using a digital outline design of the infamous terrorist. Itachi is known for his tragic backstory of killing all the members of his clan and being the older brother of Sasuke Uchiha. The design features Itachi wearing the cloak uniform of the Akatsuki organization with the iconic cloud pattern. With this versatile design, you can create a range of impressive cricut projects, such as vinyl decals for cars, posters, wallpapers, cup wraps, and home decor projects, to showcase your love for Naruto.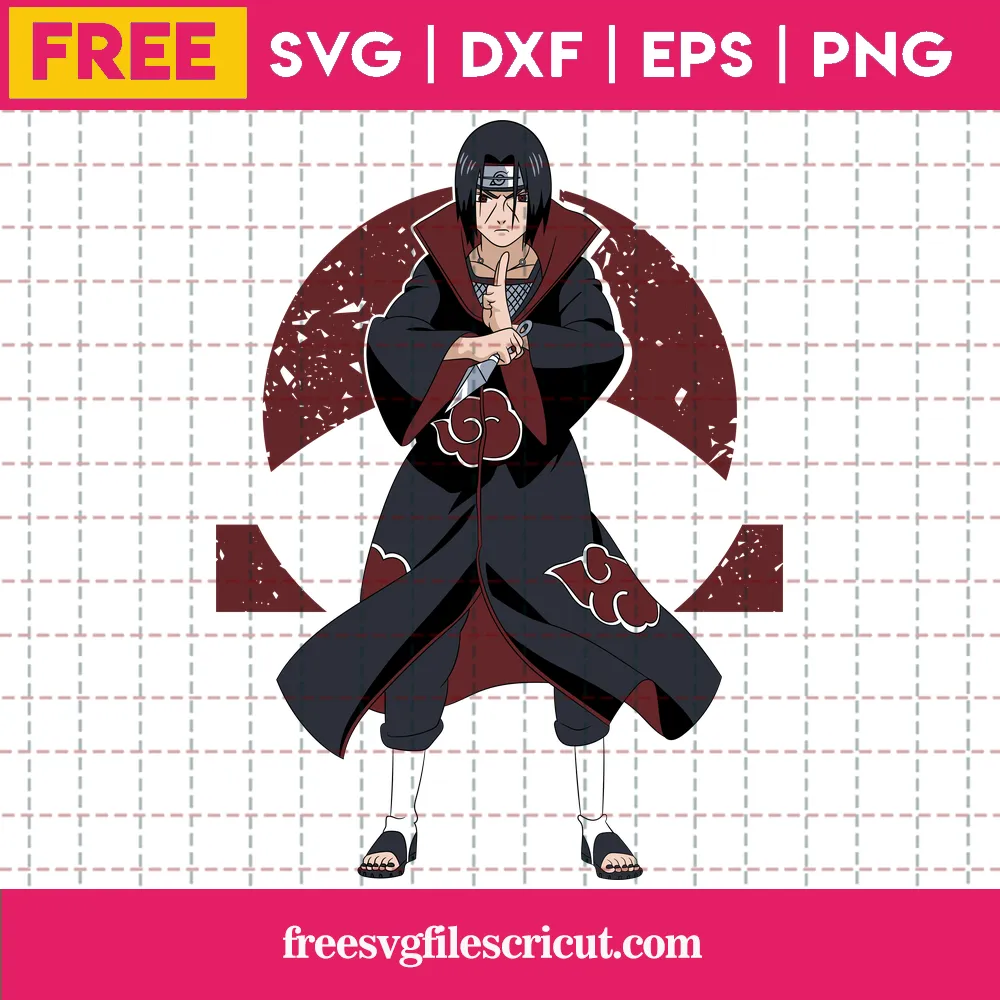 The design features Kakashi Hatake, the enigmatic leader of Team 7, wearing a headband embroidered with his name, and his face is hidden by a black mask. This multi-layered design is easily editable, resizable, and changeable in color, allowing you to create stunning cricut projects such as printed bags, paper crafts, scrapbooking, and stickers. Using sketching supplies, over-laminate, weeding tools, paintbrushes, and DIY cutting machines, bring your creative ideas to life with ease.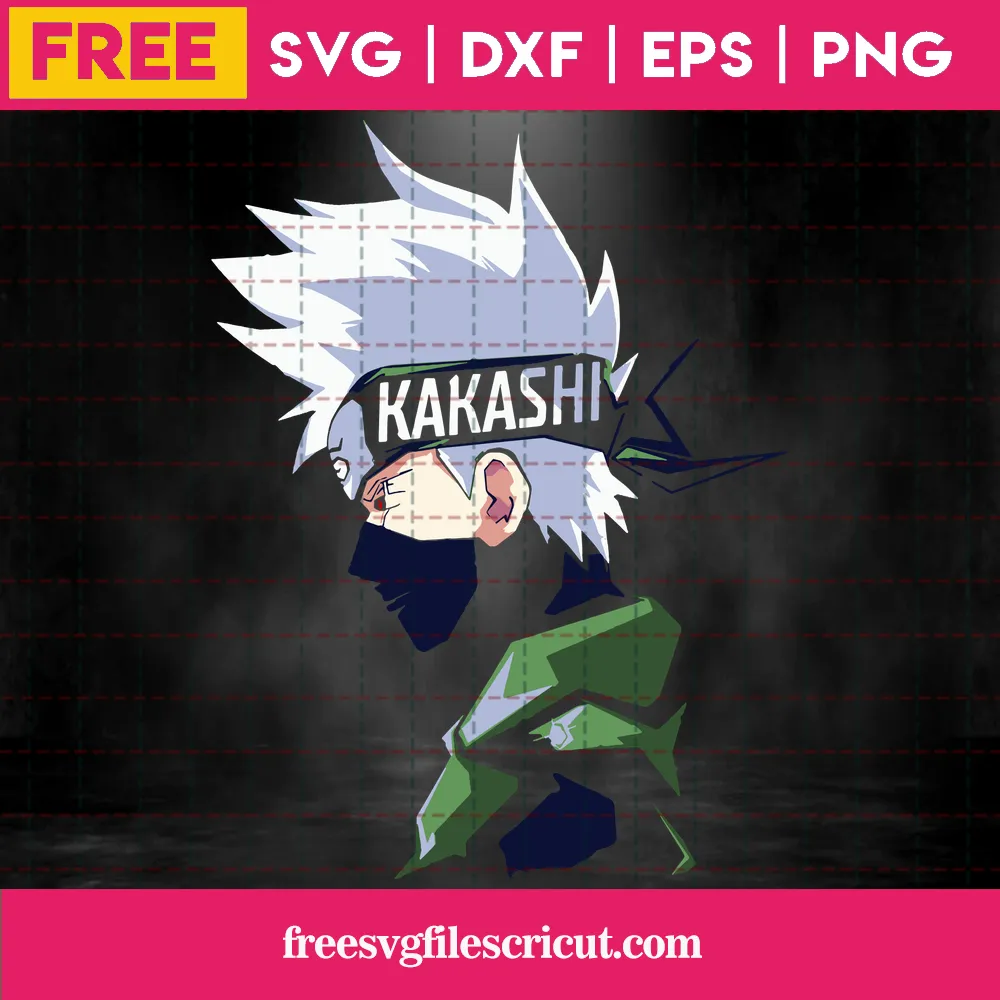 Upon downloading these SVG Files, you will be provided with a zip folder containing three digital files in various formats:
1 SVG file: Compatible with Cricut Explore, Silhouette Designer Edition, Adobe Suite, Inkscape, Corel Draw, and many other programs.
1 EPS file: Suitable for Adobe Illustrator, Inkscape, Corel Draw, and many other programs.
1 PNG file: High-resolution with a transparent background.
1 DXF file: Line format suitable for cutting in Silhouette, other cutting plotters, or laser engraving machines.
We're excited to offer you an extensive collection of Naruto SVG files that are sure to enhance your design projects. Our carefully curated selection of Naruto SVG files represents some of our best designs, and we're confident that you'll find something that you love.
If you're interested in exploring other design themes, we invite you to take a look at our Anime SVG collection. With a wide range of designs featuring beloved characters from popular culture, you're sure to find something that inspires you.