Welcome to the enchanting world of Harry Potter SVG! Here, you will find an incredible collection of over 1600 high-quality SVG files that feature the beautiful and iconic design elements of the Harry Potter universe. Whether you are a die-hard fan or simply looking to add a touch of magic to your DIY craft projects, our Harry Potter SVG files are the perfect choice. With our vast selection of files, you can create a variety of print products for selling, including t-shirts, mugs, tote bags, and more. Let your imagination run wild and bring the wizarding world of Harry Potter to life with our exceptional SVG files.
What is Harry Potter?
Harry Potter is a series of seven fantasy novels written by British author J. K. Rowling. The novels chronicle the lives of a young wizard, Harry Potter, and his friends Hermione Granger and Ron Weasley, all of whom are students at Hogwarts School of Witchcraft and Wizardry. The main story arc concerns Harry's conflict with Lord Voldemort, a dark wizard who intends to become immortal, overthrow the wizard governing body known as the Ministry of Magic and subjugate all wizards and Muggles (non-magical people).
What is an SVG File?
An SVG file, (which stands for scalable vector graphic), is a standard graphics file that is mainly used for rendering two-dimensional images.
SVG images can be scaled up or down without losing quality or becoming pixelated, making them ideal for logos, icons, and other types of graphics that need to be displayed at various sizes.
They are fantastic for so many applications, such as apparel, signs and cutting machines! 
How to Open SVG Files?
Next, we'll look at how to open an SVG file!
There are many software choices for opening SVG files. However, we will focus on the options for cutting machines since they are the most commonly used.
Typically, SVG files are compressed within a zip folder and require extraction before they can be accessed.
Before importing the cutting SVG files into your preferred software program, like Cricut Design Space, or Silhouette Studio, …, you must first unzip the downloaded file by double-clicking the folder and selecting "extract all."
During the extraction process, you'll be prompted to choose a destination for your files. To avoid difficulty in retrieving them, you can create a dedicated folder on your desktop or computer labeled "SVG files."
It's crucial to keep track of the extraction location since you'll need to access the files again later. 
 Harry Potter Commercial Use SVG
Don't wait any longer, get our Harry Potter SVG bundle now and add a touch of whimsy to your DIY projects. These files are perfect for a variety of crafts, including paper crafts, acrylic signs, home decor projects, wooden signs, cup wraps, acrylic trophies, and more. Whether you're a die-hard fan of the series or just looking to add some magic to your creations, our bundle has you covered. Don't miss out on the chance to create something truly enchanting – download our Harry Potter SVG files today!
Add a touch of magic to your DIY projects with our Harry Potter Love SVG design, featuring the iconic 9 3/4 Platform and Deathly Hallows symbol. And the best part? It's completely free! Whether you're a fan of paper crafts, wooden signs, acrylic trophies, or any other DIY project, this SVG file has got you covered. Don't wait any longer to add a bit of wizardry to your creations – download our Harry Potter Love SVG now.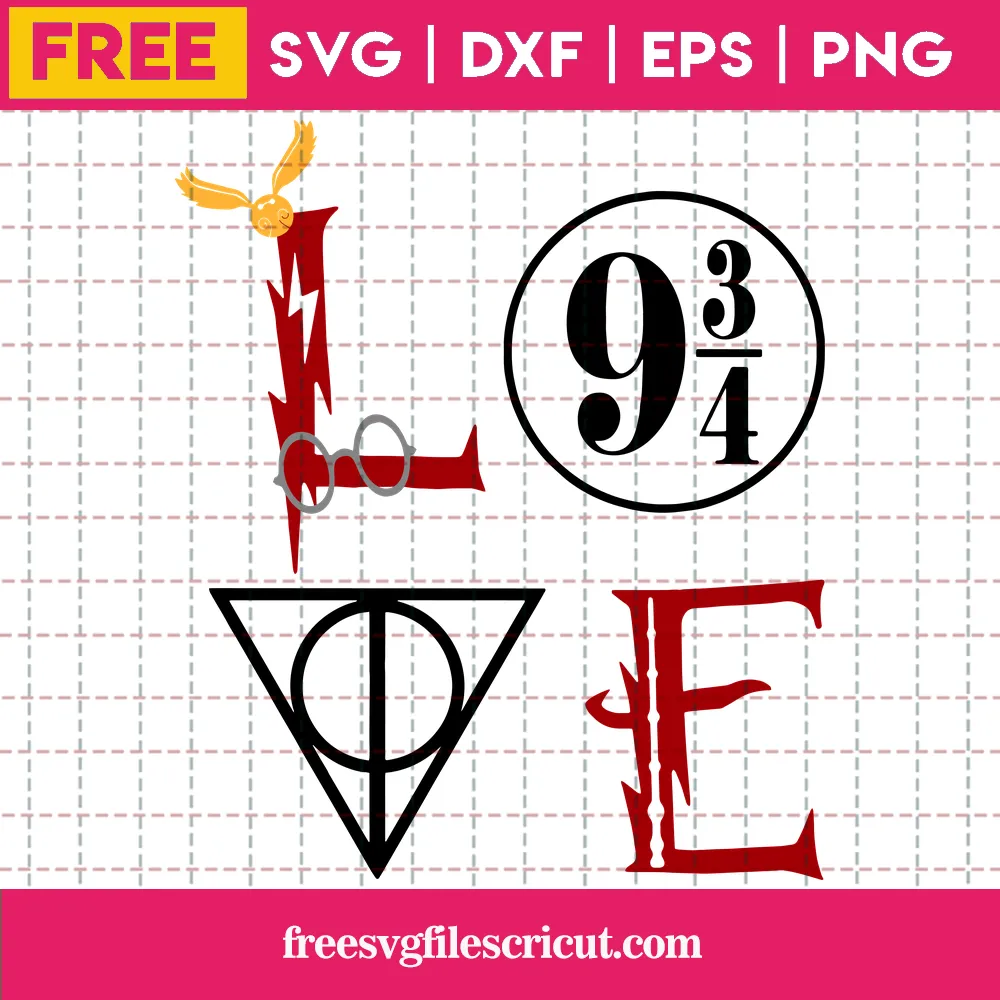 If you're a fan of the Harry Potter series and looking for ways to incorporate your love for it into your DIY projects, then our Harry Potter House Crests Bundle SVG is the perfect addition to your crafting arsenal. This bundle includes 5 house crests, representing the Hogwarts houses of Gryffindor, Hufflepuff, Ravenclaw, Slytherin, and the Hogwarts crest itself. The SVG files are compatible with Cricut machines, allowing you to create a range of DIY crafts such as stickers, labels, decals, and scrapbook elements. With this bundle, you can show your house pride and bring a touch of magic to your crafting projects.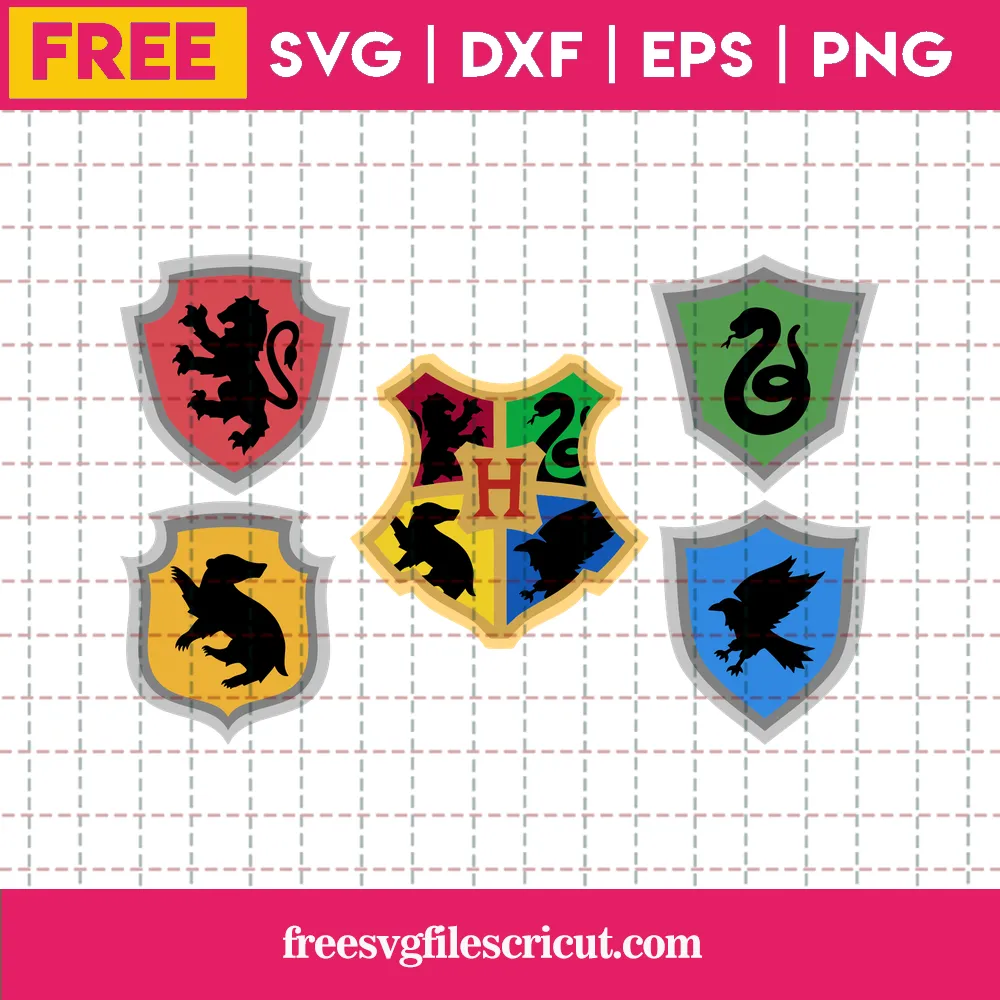 Harry Potter fans and bookworms unite with our "In My Dream World Books Are Free & Reading Makes You Thin" Free Silhouette SVG! Featuring a cute Harry Potter icon and a humorous quote, this design is perfect for showing off your love for the magical world of Harry Potter and promoting reading as a healthy pastime. Use this free SVG with your Silhouette machine to create fun and unique crafts like t-shirts, tote bags, mugs, and more. Spread the word and inspire others to dive into the world of books with this playful design.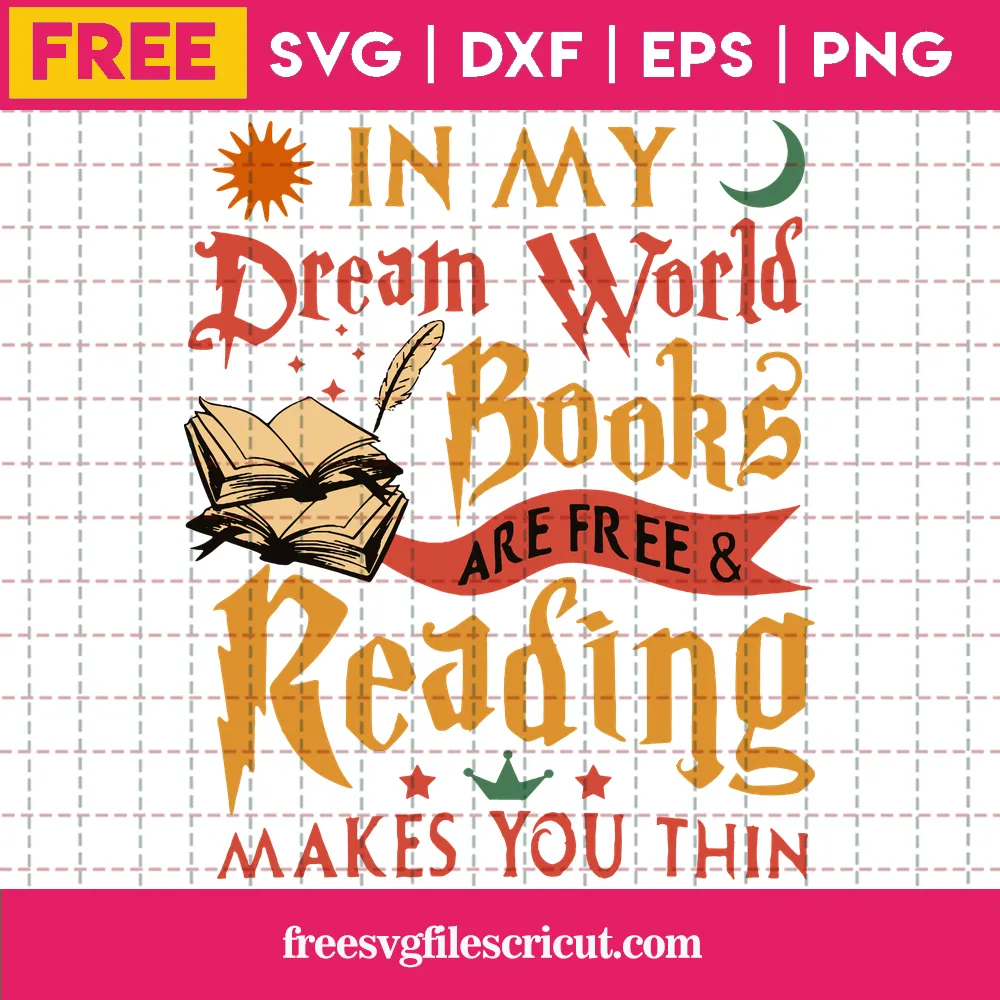 The Pott Head Weed Leaf Harry Potter Glasses SVG design is a unique and eye-catching graphic that combines two popular themes – the iconic glasses of Harry Potter and the recognizable shape of a weed leaf. This design is perfect for those who love both the wizarding world of Harry Potter and cannabis culture. The multi-layered SVG file allows for easy customization and is compatible with various design software, making it a versatile option for a range of DIY projects.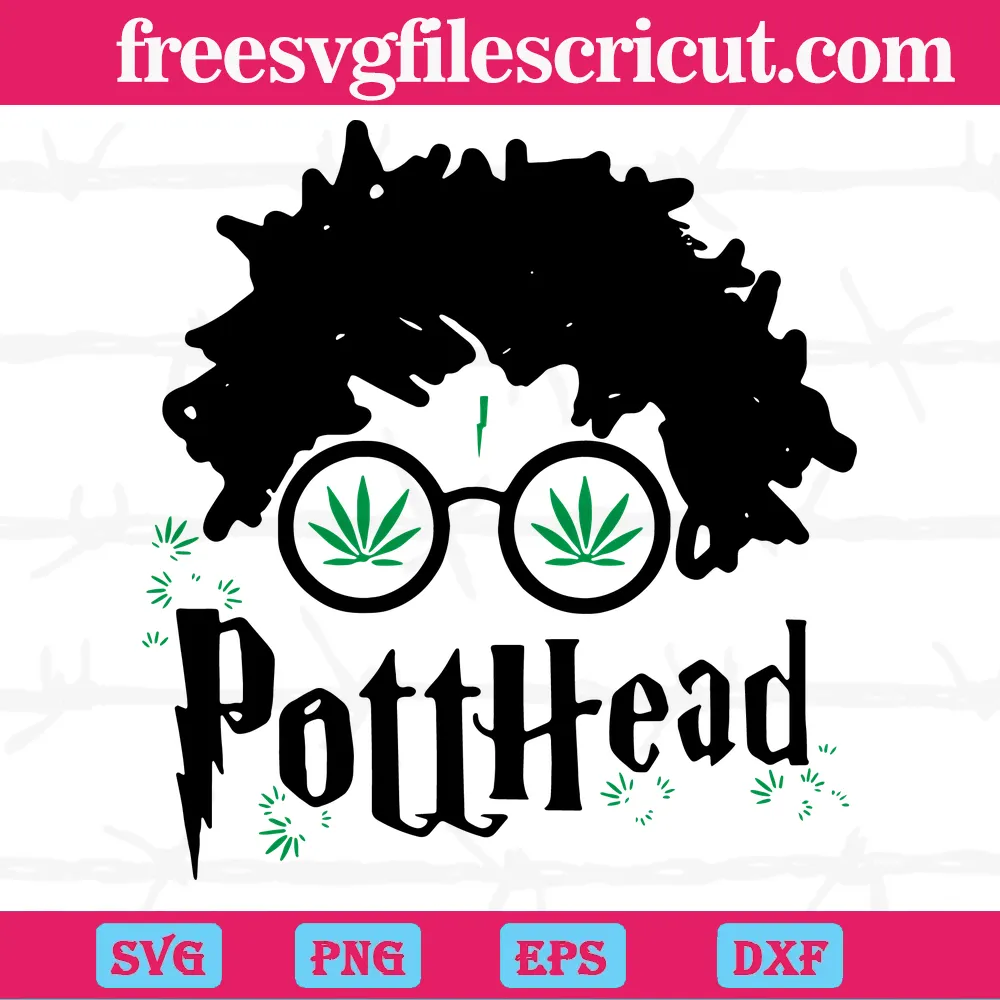 The Harry Potter My Patronus Is A Baby Yoda SVG Clipart is the perfect combination of two beloved fandoms. This adorable and colorful design features Harry Potter's iconic glasses and lightning bolt scar alongside Baby Yoda from the hit show Stars War. With this SVG file, you can create unique gifts for your kids that they will love. Use it to make personalized t-shirts, birthday gifts, or even school supplies like notebooks and pencil cases. It's a great way to add a touch of magic and cuteness to any DIY project. So, whether you're a Harry Potter fan, a Baby Yoda fan, or both, this clipart is sure to delight and inspire you.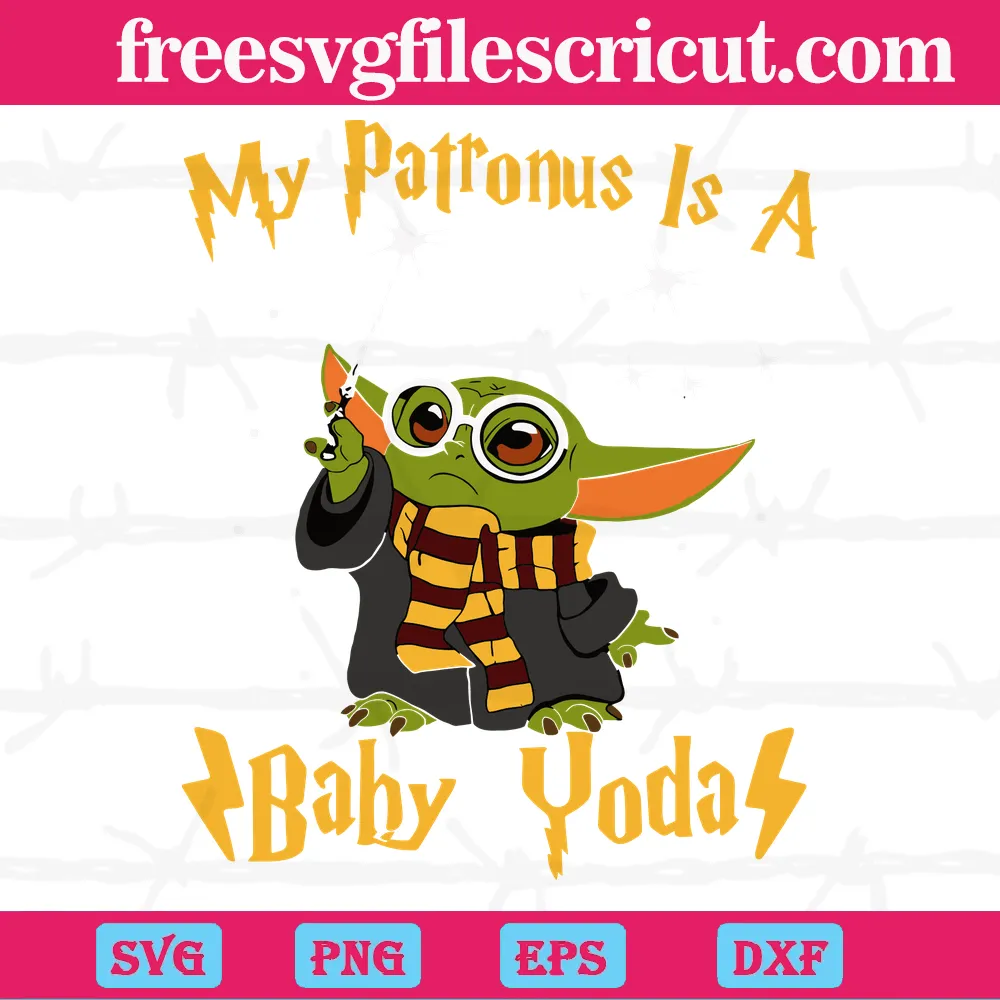 Looking for a magical and caffeine-fueled way to start your day? Look no further than our Espresso Patronum Harry Potter Coffee SVG design! This graphic design is perfect for creating personalized coffee mugs, cup wraps, water bottles, vinyl decals, and more. With its clever play on words and iconic Harry Potter imagery, this design is sure to delight any Harry Potter fan who also happens to be a coffee lover. So brew up a fresh cup of your favorite roast, and let this Espresso Patronum design help you start your day on the right foot!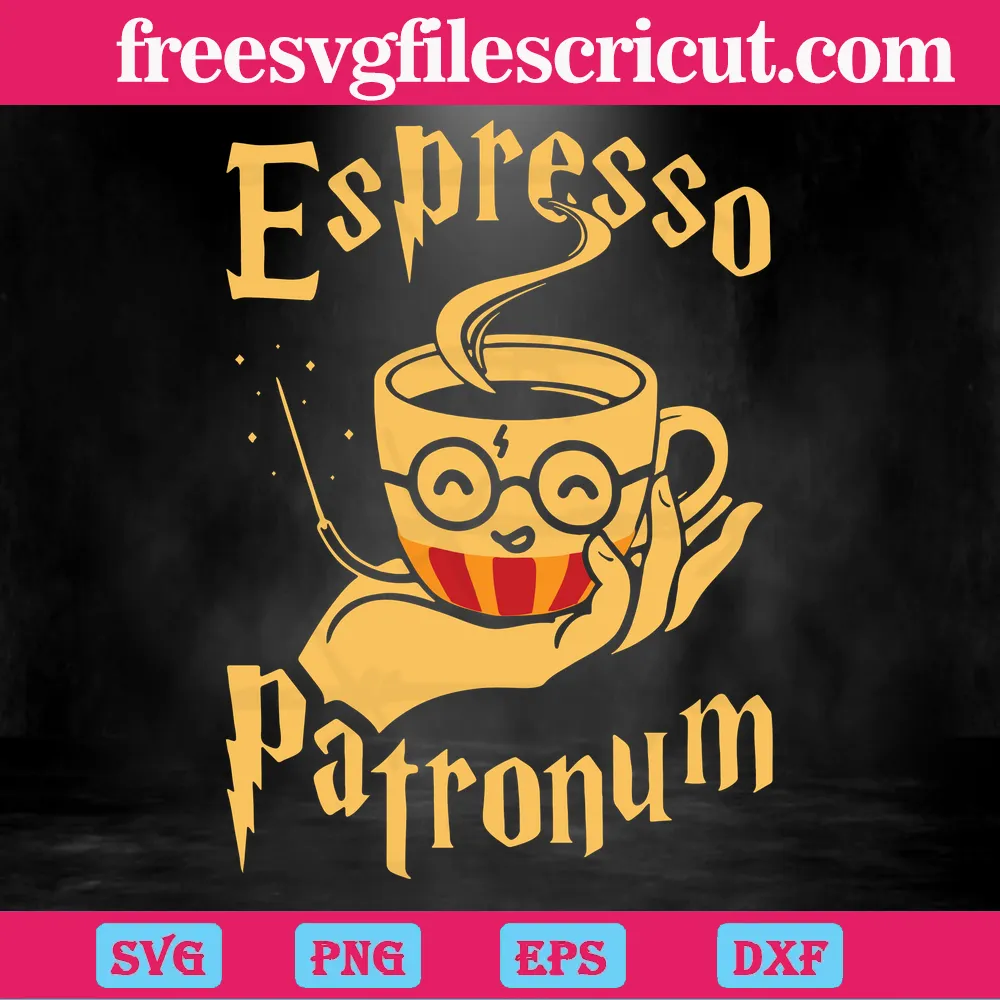 If you're a fan of Harry Potter and looking for a cute and meaningful way to show your love for the series, the "All Of My Friends Are Wizards" chibi SVG clipart is the perfect choice for you. Featuring adorable chibi versions of beloved Harry Potter characters, this design is not only cute but also holds a special meaning for fans of the series. You can use this design to create a variety of products for your team, such as hats, shirts, and bags, and the SVG files are compatible with popular design software such as Cricut Explore, Silhouette Designer Edition, Adobe Suite, Adobe Illustrator, Inkscape, Corel Draw, and more.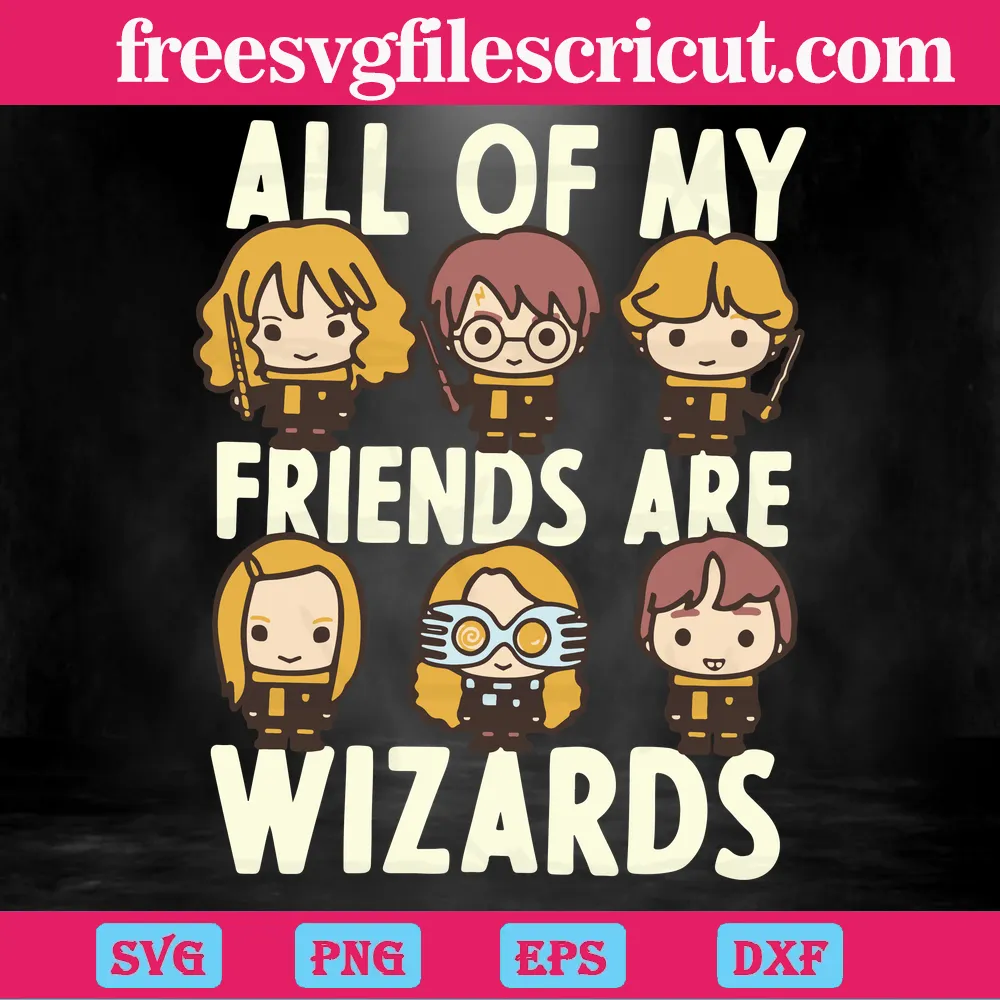 Looking for a fun and customizable design for your next Harry Potter-themed project? Check out our "Visit Hogsmeade" SVG file! This beautiful and colorful design features the iconic Hogsmeade village and is perfect for adding a touch of magic to your DIY crafts. With transparent background files, there are endless possibilities to customize the Harry Potter SVG design according to your preferences and use it in various projects. With Halloween approaching, this design can add a touch of magic to your products, from spooky costumes to decorations. Let your creativity run wild with the high-quality and iconic Harry Potter SVG design.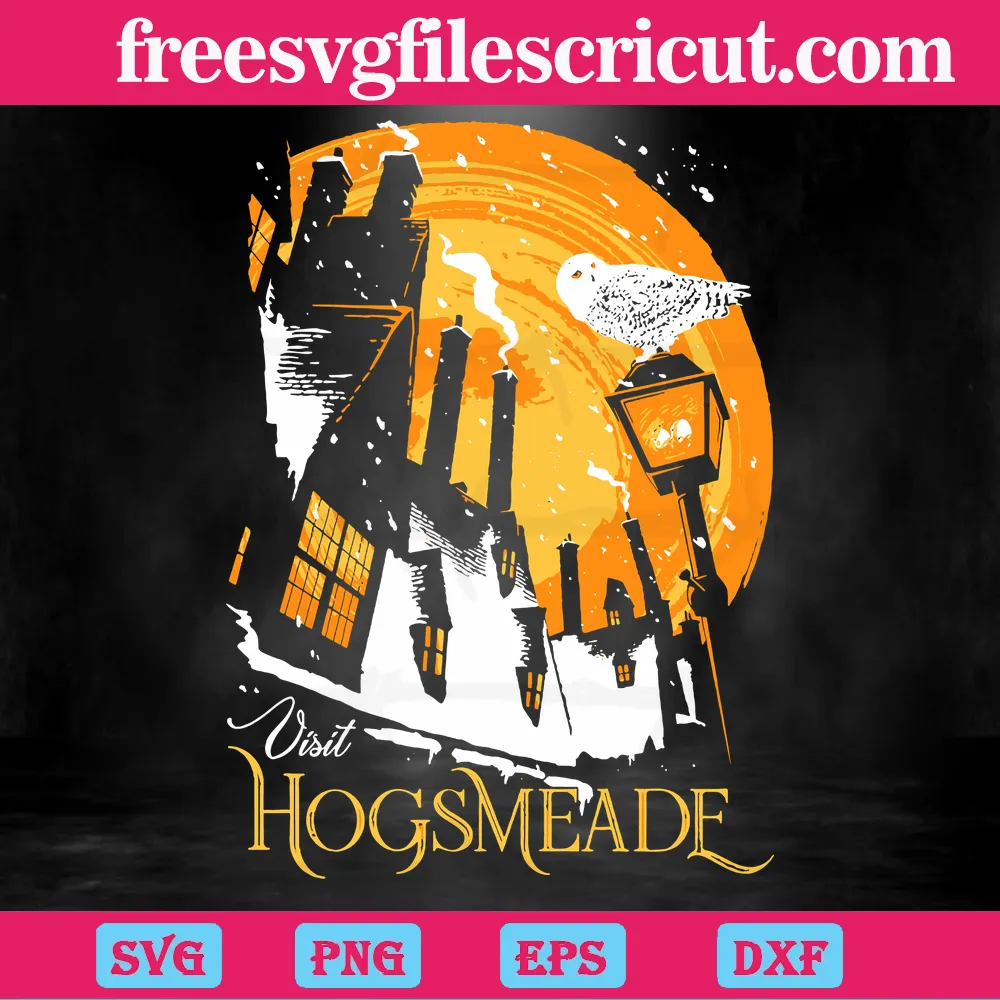 The Be Kind Puzzle Ribbon Harry Potter Autism Awareness SVG Illustrations is a perfect way to show support and raise awareness about autism. This beautiful design features the iconic puzzle ribbon and Harry Potter elements, making it both meaningful and visually appealing. By using this design, you can help spread the message of kindness, acceptance, and understanding towards individuals with autism.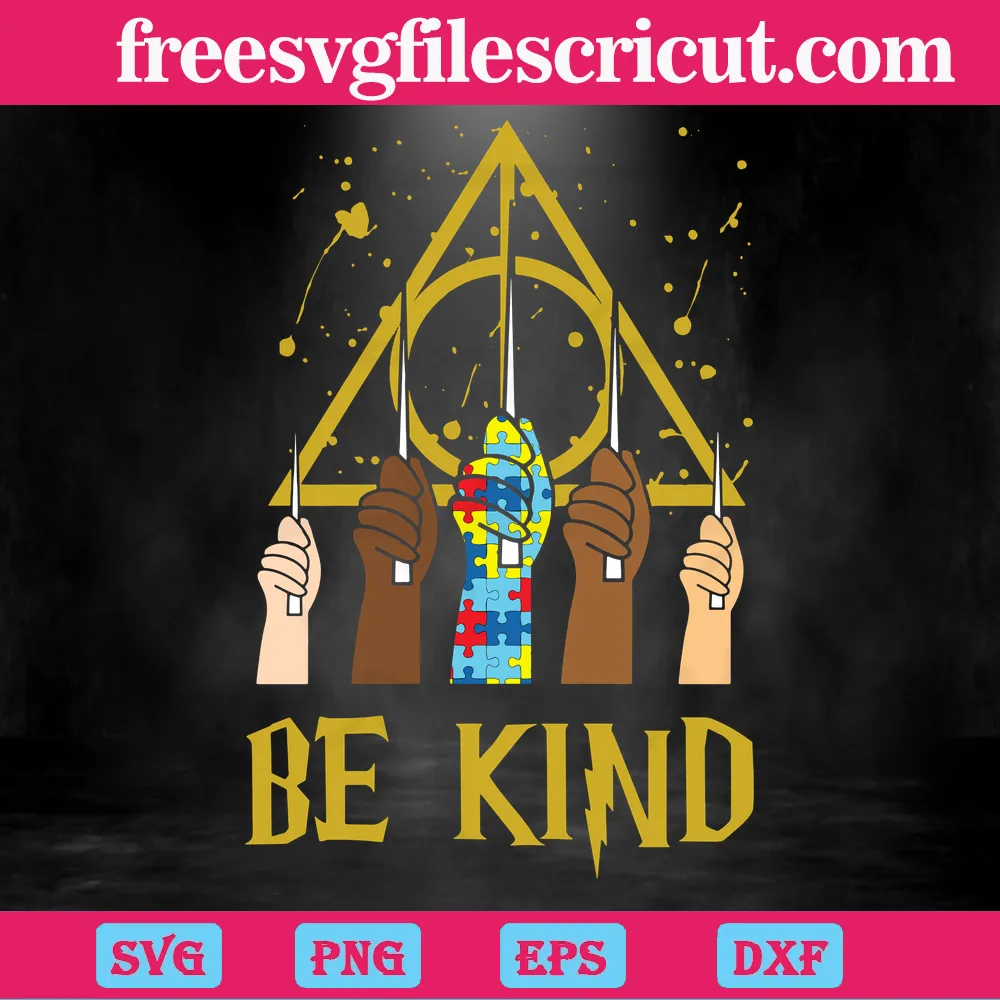 Looking for a fun and relatable design for your mom? Check out our "I'm Just A Muggle Mom That Someone Acts Like A Witch" Harry Potter Cutting SVG! This design is perfect for any mom who loves Harry Potter and feels like they have a bit of magic up their sleeve. The multi-layered file is available in SVG format, allowing for lossless quality and easy editing for use with embroidery machines, cutters, and presses. Additionally, you'll receive PNG, EPS, and DXF files with transparent backgrounds to ensure seamless integration into your crafting projects. Download now and let your mom show off her magical side!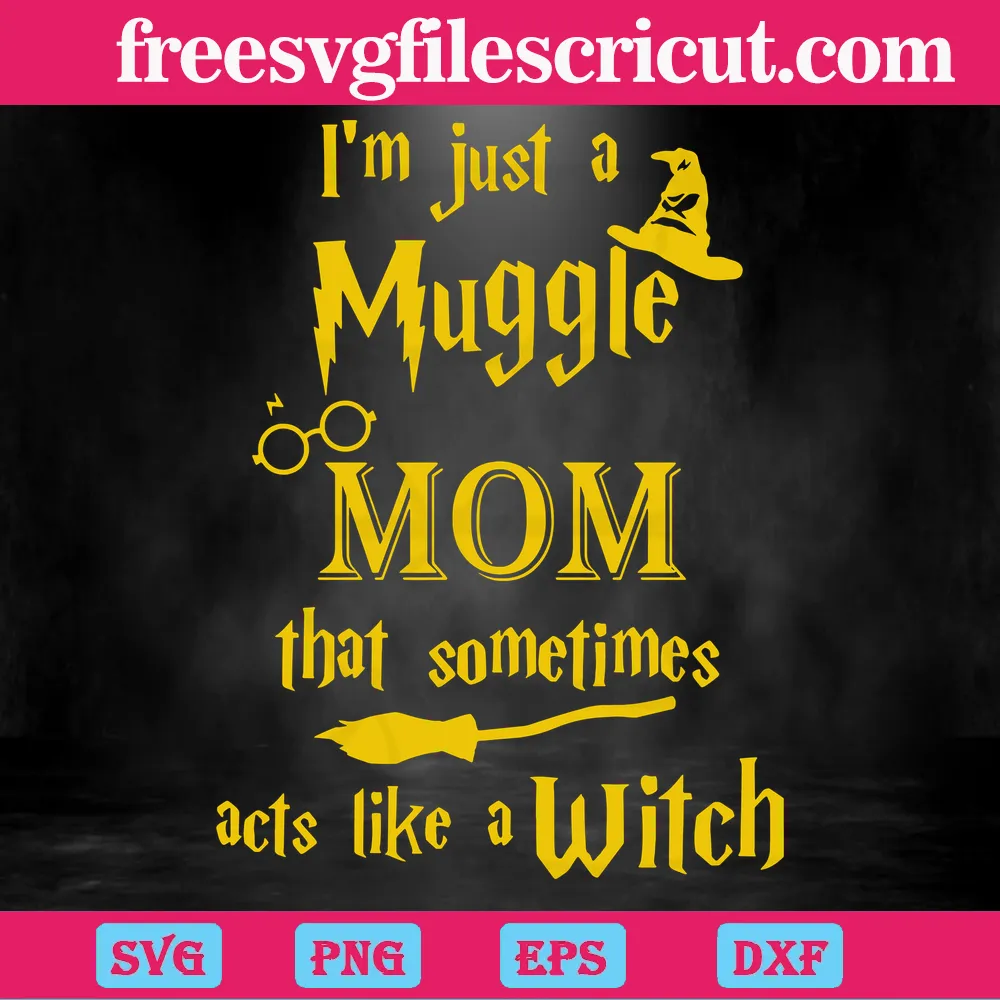 After download this item, you will receive 4 digital files in 1 (one) zip folder:
1 SVG file

: Compatible with Cricut Explore, Silhouette Designer Edition, Adobe Suite, Inkscape, Corel Draw, and many other programs.

1 EPS file

: Suitable for Adobe Illustrator, Inkscape, Corel Draw, and many other programs.

1 PNG file

: High-resolution with a transparent background.

1 DXF file

: Line format suitable for cutting in Silhouette, other cutting plotters, or laser engraving machines.
Make sure to extract files before trying to access files (right click zip folder, select "extract…" and select destination folder, desktop is usually easiest). Can be used with any program that accepts SVG file types. If you need any help please contact us.
We sincerely hope that the Harry Potter SVG files we have highlighted above meet your expectations and satisfy your creative needs. Our team takes great pride in curating a collection of high-quality designs that capture the magic and wonder of the Harry Potter universe. Thank you for your support and trust in our products, and we look forward to continuing to provide you with even more amazing designs in the future.