Welcome to the captivating world of Afro SVG, where art, technology, and African culture converge in a symphony of visual creativity. In this exploration, we dive deep into the essence of Afro SVG, an innovative medium that beautifully encapsulates the richness of African heritage through Scalable Vector Graphics. Join us on a journey through intricate designs, cultural symbolism, and the boundless potential of SVG, as we discover how Afro SVG not only celebrates Africa's diverse traditions but also opens up exciting avenues for digital expression and cultural exchange. Explore the beauty, versatility, and global impact of Afro SVG as we unveil the vibrant tapestry of African culture in the digital age.
What Is Afro?
Afro is a term used to describe a hairstyle characterized by tightly curled or coiled hair that stands out from the scalp. It is often associated with people of African descent, as their hair texture naturally lends itself to this style. The afro became popular during the 1960s and 1970s as a symbol of black pride and cultural identity. It is a versatile hairstyle that can be worn in various sizes and shapes, and it has since become a fashion statement for people of all backgrounds.
What is an SVG File?
An SVG file, (which stands for scalable vector graphic), is a standard graphics file that is mainly used for rendering two-dimensional images.
SVG images can be scaled up or down without losing quality or becoming pixelated, making them ideal for logos, icons, and other types of graphics that need to be displayed at various sizes.
They are fantastic for so many applications, such as apparel, signs and cutting machines!
How to Open SVG Files?
Next, we'll look at how to open an SVG file!
There are many software choices for opening SVG files. However, we will focus on the options for cutting machines since they are the most commonly used.
Typically, SVG files are compressed within a zip folder and require extraction before they can be accessed.
Before importing the cutting SVG files into your preferred software program, like Cricut Design Space, or Silhouette Studio, …, you must first unzip the downloaded file by double-clicking the folder and selecting "extract all."
During the extraction process, you'll be prompted to choose a destination for your files. To avoid difficulty in retrieving them, you can create a dedicated folder on your desktop or computer labeled "SVG files."
It's crucial to keep track of the extraction location since you'll need to access the files again later.
Afro svg files
Embark on a journey of creative exploration with our comprehensive Afro SVG Files collection, conveniently accessible on our website! Our thoughtfully curated assortment spans a broad spectrum of options, meticulously designed to cater to your varied creative aspirations. And as an extra delight, relish the advantage of complimentary access to handpicked designs that we're confident will harmonize seamlessly with your specific requirements.
These versatile files can be used for various creative projects, allowing individuals to craft items or decorations that celebrate the beauty, style, and uniqueness of Black women, particularly those who wear glasses. These designs offer an opportunity to promote representation and inclusivity in art and design.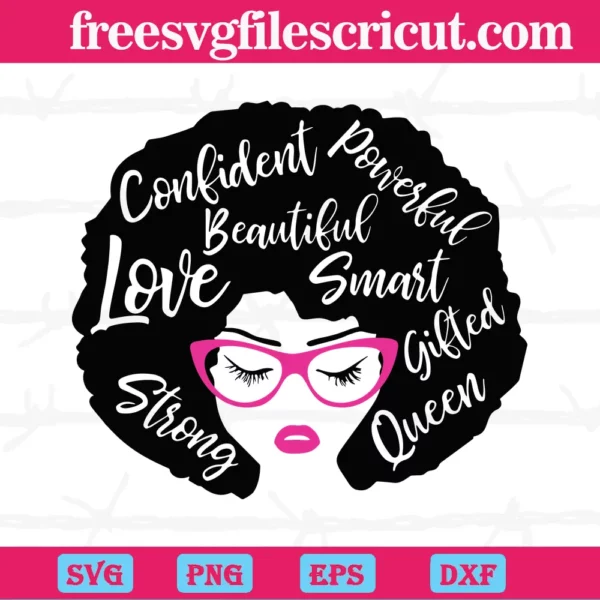 The phrase ""Swag Melanin Afro Hair African American Black Women, SVG files"" suggests the availability of SVG design files featuring images or messages celebrating the style, melanin-rich skin, Afro hair, and overall essence of African American Black women. These SVG files can be used for a wide range of creative projects, enabling individuals to craft items or decorations that highlight and celebrate the beauty, individuality, and cultural heritage of Black women. They provide a visually appealing way to promote diversity, self-expression, and empowerment through art and design.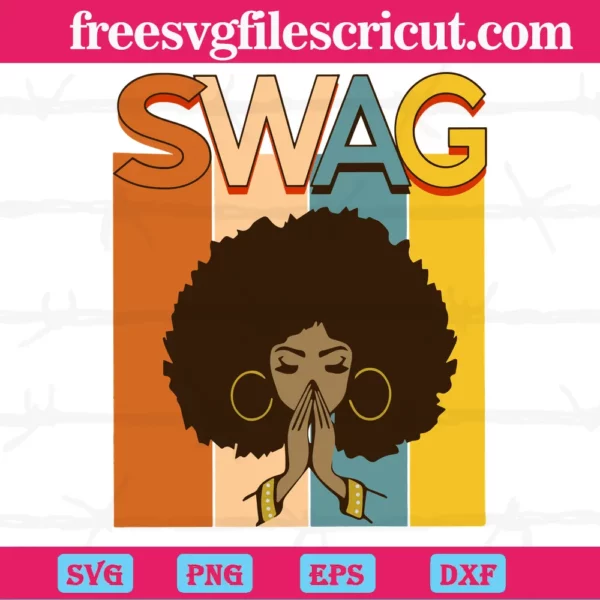 The phrase "Mom You Are The Queen Afro Women, SVG cut files" implies that there are SVG cut files available that feature a message celebrating mothers, especially among Afro women, as queens. These SVG cut files can be employed in a range of creative projects, enabling individuals to craft items or decorations that express gratitude and affection for their mothers. These files emphasize a mother's strength and regal qualities while also honoring her cultural heritage and identity.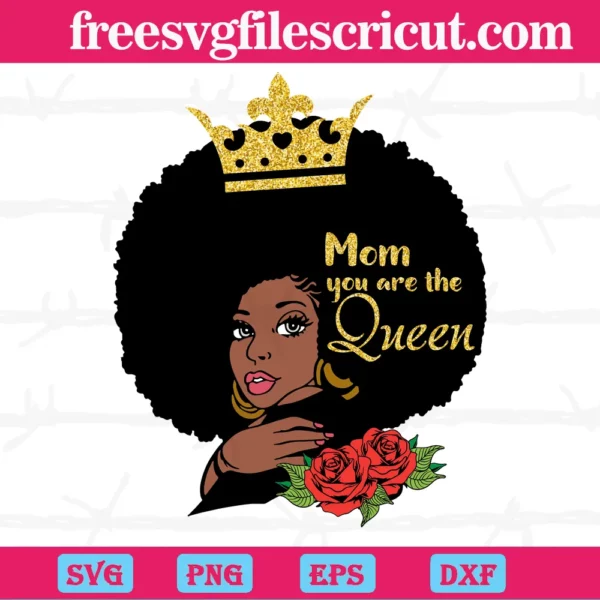 These designs are specifically tailored to showcase the beauty and strength of Afro queens, highlighting their unique hairstyles, features, and cultural significance. Each design captures the essence of confidence, self-love, and empowerment, serving as a visual representation of the incredible journey that Afro queens go through in embracing their heritage and embracing themselves.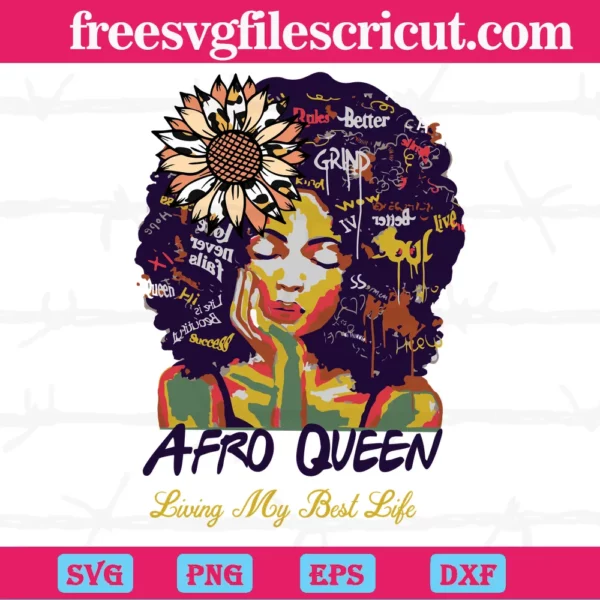 These files are designed to celebrate and empower women of African descent, featuring intricate layers that can be customized and used for various creative projects. From hairstyles to accessories, these SVG files capture the essence of Afro Melanin Queens in a visually stunning and versatile way.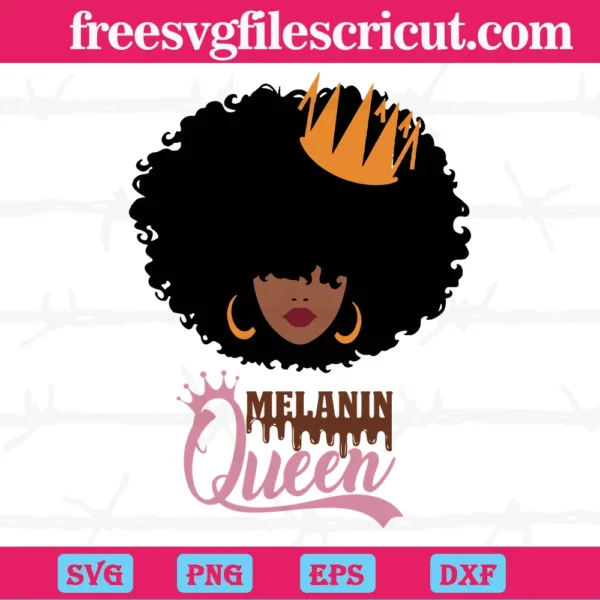 The phrase ""Afro Black Woman Natural Hair, SVG PNG DXF EPS Cricut Files"" suggests the availability of digital design files in multiple formats (SVG, PNG, DXF, EPS) specifically designed for use with Cricut cutting machines. These files are likely to feature an image of a Black woman with natural hair, celebrating the beauty and diversity of natural hairstyles among Black women. Crafters and designers can use these files to create a wide range of personalized items, decorations, or designs that highlight and promote self-expression and pride in natural hair among Black women.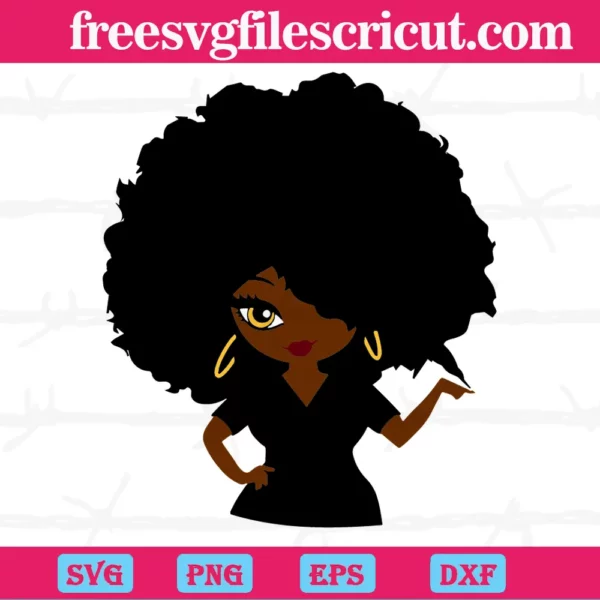 These downloadable designs can be used for a variety of creative projects, enabling individuals to craft items or decorations that showcase a sense of fashion and confidence, particularly among Black women with natural hair. It's a way to celebrate and express uniqueness and style through art and design.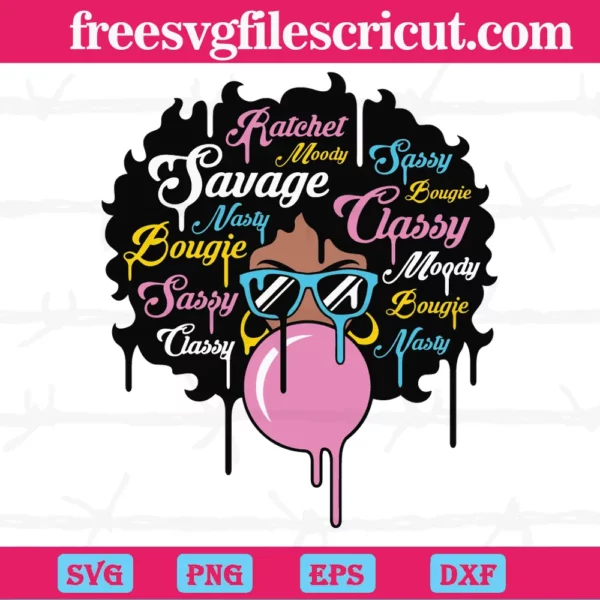 This downloadable set includes versatile SVG, PNG, DXF, and EPS formats, ensuring compatibility with various design software and allowing you to effortlessly incorporate these stunning graphics into your artwork. Whether you're working on graphic design projects, crafting personalized merchandise, or creating eye-catching prints, these digital files offer endless possibilities to showcase the beauty and strength of an Afro Black Woman. With crisp lines, vibrant colors, and scalable dimensions, you can easily customize these files to suit your specific needs.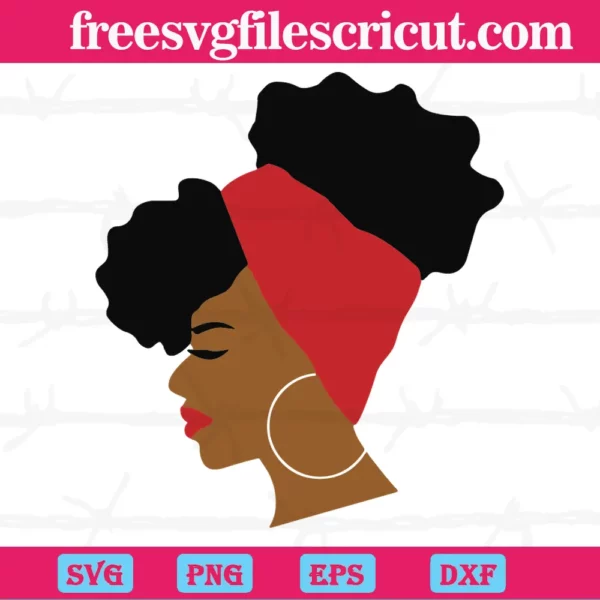 Discover the enchanting world of Afro Black Girl Magic with our collection of SVG files, specially designed for all your crafting and DIY projects. These digital files are perfect for unleashing your creativity and adding a touch of beauty and empowerment to your creations. With our SVG files, you can easily create stunning designs featuring beautiful afro hairstyles, vibrant colors, and empowering messages. Whether you're a seasoned crafter or just starting out, these files are versatile and can be used for a wide range of projects, including t-shirts, tote bags, wall art, and more.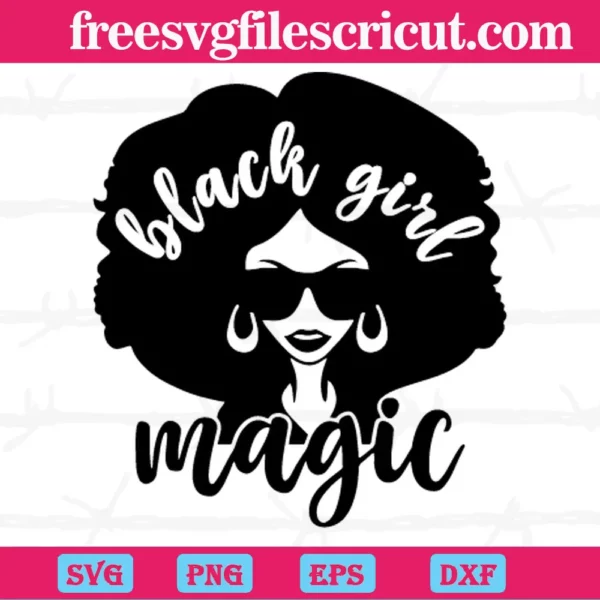 The phrase ""Unapologetically dope afro black African, Cutting file SVG"" indicates the availability of an SVG cutting file featuring a design or message that celebrates the confidence and pride of a Black African individual with an Afro hairstyle. This file can be used with cutting machines for various crafting and design projects, allowing individuals to create items or decorations that express a strong and unapologetic sense of self and cultural identity.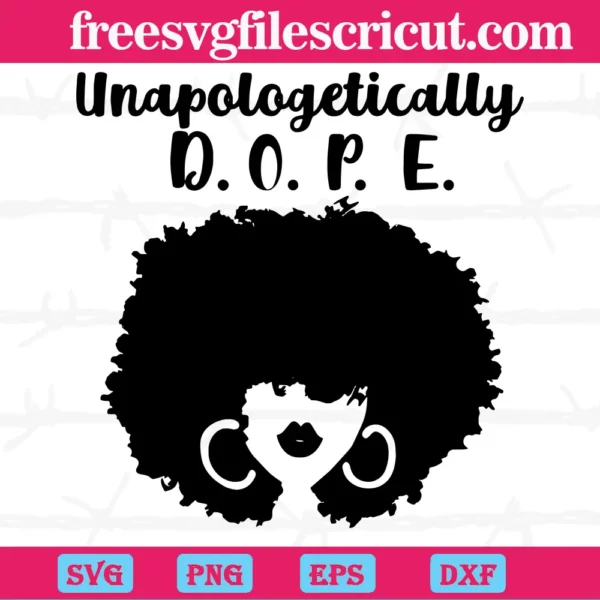 Prepare to enhance your design projects with the vibrant essence of Afro culture through our expansive Afro SVG files collection! We're excited to unveil a carefully curated array that promises to infuse your creations with a touch of cultural magic. Each Afro SVG file has been thoughtfully selected to showcase our premium designs, ensuring that you'll uncover something that deeply resonates with your creative essence.
For those drawn to diverse design themes, we cordially invite you to explore our website, freesvgfilescricut.com. Within its digital realm, you'll uncover a diverse array of designs featuring beloved characters from popular culture. We're confident that you'll stumble upon designs that set ablaze your artistic inspiration.