Explore our website for the most captivating and distinctive Winnie The Pooh SVG designs for your next DIY project. Our high-quality designs are carefully crafted to elevate your creations, whether it's a personalized t-shirt, a charming home decor item, or any other DIY product. Stand out from the ordinary with our unique Winnie The Pooh SVG designs and let your creativity soar to new heights. Get inspired and create something truly special with our exceptional designs!
Who is Winnie The Pooh?
Winnie-the-Pooh (also known as Pooh Bear or simply Pooh) is a fictional anthropomorphic teddy bear created by English author A. A. Milne and English illustrator E. H. Shepard, is a good-natured, yellow-furred, honey-loving bear who lives in the Forest surrounding the Hundred Acre Wood (modeled after Ashdown Forest in East Sussex, England). His companions are Eeyore, a gloomy gray donkey; Piglet, a timid pig; Owl, a pontificating bird; the meddlesome Rabbit; and Kanga, an energetic kangaroo whose inquisitive baby, Roo, lives in her pouch.
What is an SVG File?
An SVG file, (which stands for scalable vector graphic), is a standard graphics file that is mainly used for rendering two-dimensional images.
SVG images can be scaled up or down without losing quality or becoming pixelated, making them ideal for logos, icons, and other types of graphics that need to be displayed at various sizes.
They are fantastic for so many applications, such as apparel, signs and cutting machines! 
How to Open SVG Files?
Next, we'll look at how to open an SVG file!
There are many software choices for opening SVG files. However, we will focus on the options for cutting machines since they are the most commonly used.
Typically, SVG files are compressed within a zip folder and require extraction before they can be accessed.
Before importing the cutting SVG files into your preferred software program, like Cricut Design Space, or Silhouette Studio, …, you must first unzip the downloaded file by double-clicking the folder and selecting "extract all."
During the extraction process, you'll be prompted to choose a destination for your files. To avoid difficulty in retrieving them, you can create a dedicated folder on your desktop or computer labeled "SVG files."
It's crucial to keep track of the extraction location since you'll need to access the files again later. 
Winnie The Pooh SVG Vector Files
Enhance your DIY projects with the delightful charm of Winnie The Pooh SVG designs! From adorable character silhouettes to heartwarming quotes, our Winnie The Pooh SVG collection offers a plethora of options for your creative endeavors. Whether you're crafting a baby nursery decor, a cozy blanket, or a whimsical greeting card, our Winnie The Pooh SVG designs will add a touch of nostalgia and warmth to your creations.     
Get adorable with Winnie The Pooh and the bee! Our SVG designs add sweetness and charm to your DIY projects. Perfect for baby nursery decor, clothing, or home decor, our high-quality designs will make your creations stand out. Let Winnie The Pooh and the bee inspire your crafts!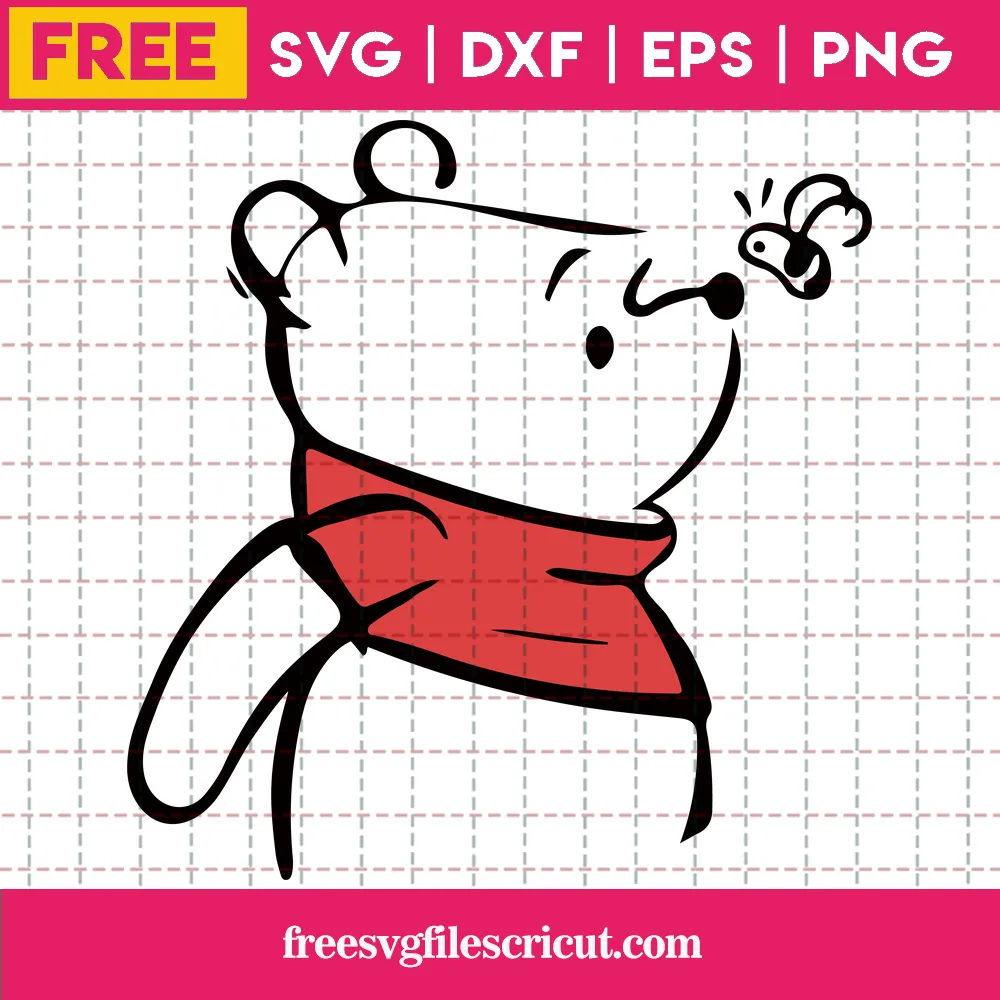 Create delightful crafts with our Winnie The Pooh outline SVG designs, featuring the lovable bear in a charming silhouette! Paired with the classic quote "oh brother," these designs are perfect for adding a touch of funny and whimsy to your DIY projects. This fun free file is perfect for your projects! Make these easy and cute Pooh shirts, bags, blankets and more with your Cricut or Silhouette machine and especially, it's free.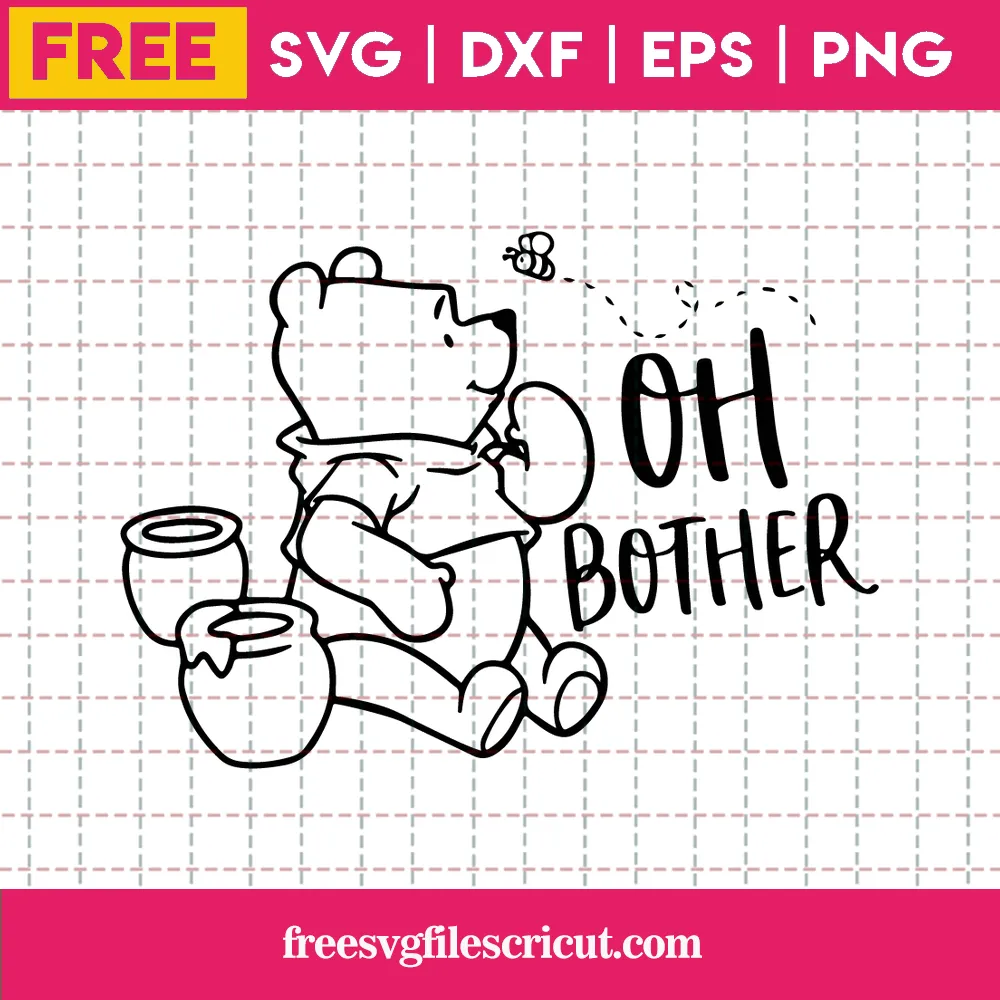 Don't miss out on this essential SVG design if you're a cute Pooh fan looking to elevate your creative projects. It is easy to customize, which means you can modify them to suit your needs. You can change the colors, add text, and resize the design without losing any quality.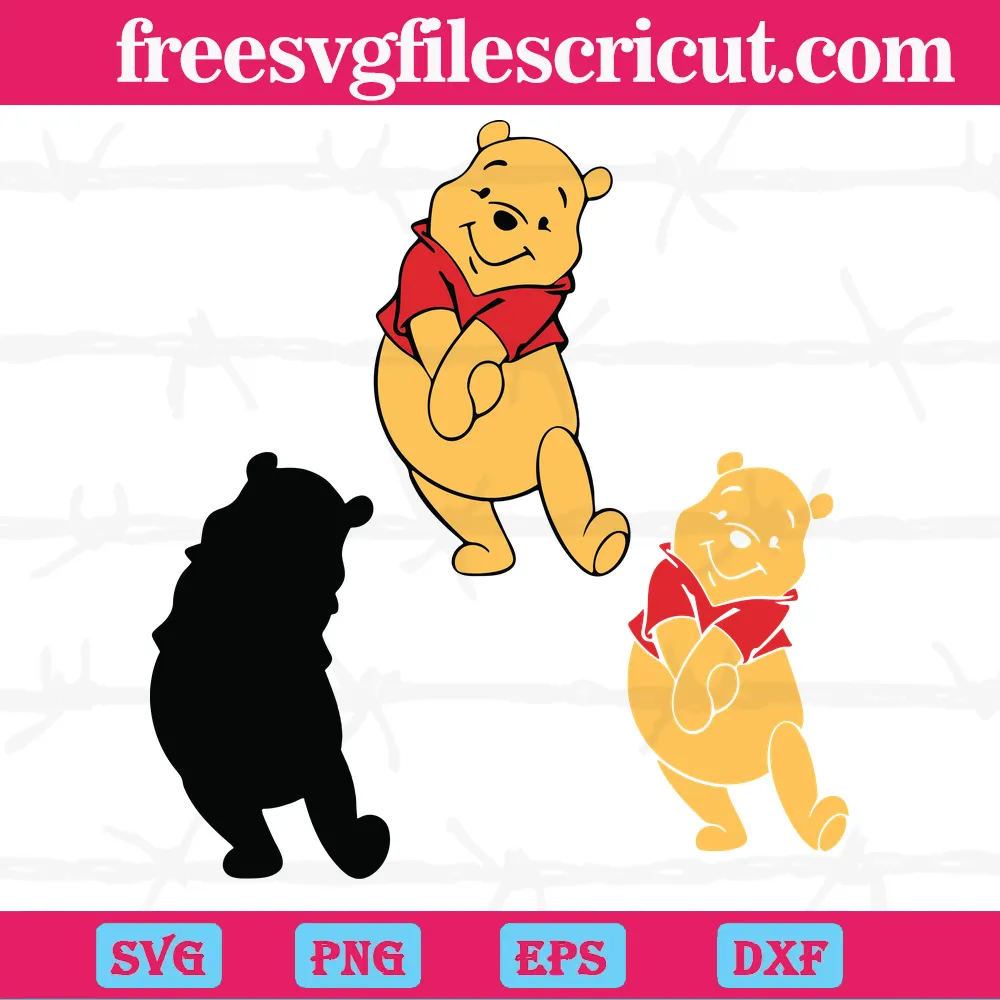 For DIY enthusiasts, crafters, and business owners alike, the Winnie The Pooh honey pot SVG is a delightful find. This free SVG image for commercial use allows you to infuse your creative projects with the iconic charm of Pooh Bear's honey pot. Whether you're crafting personalized gifts, designing home decor, or creating products for your children's birthday, this SVG image offers endless possibilities.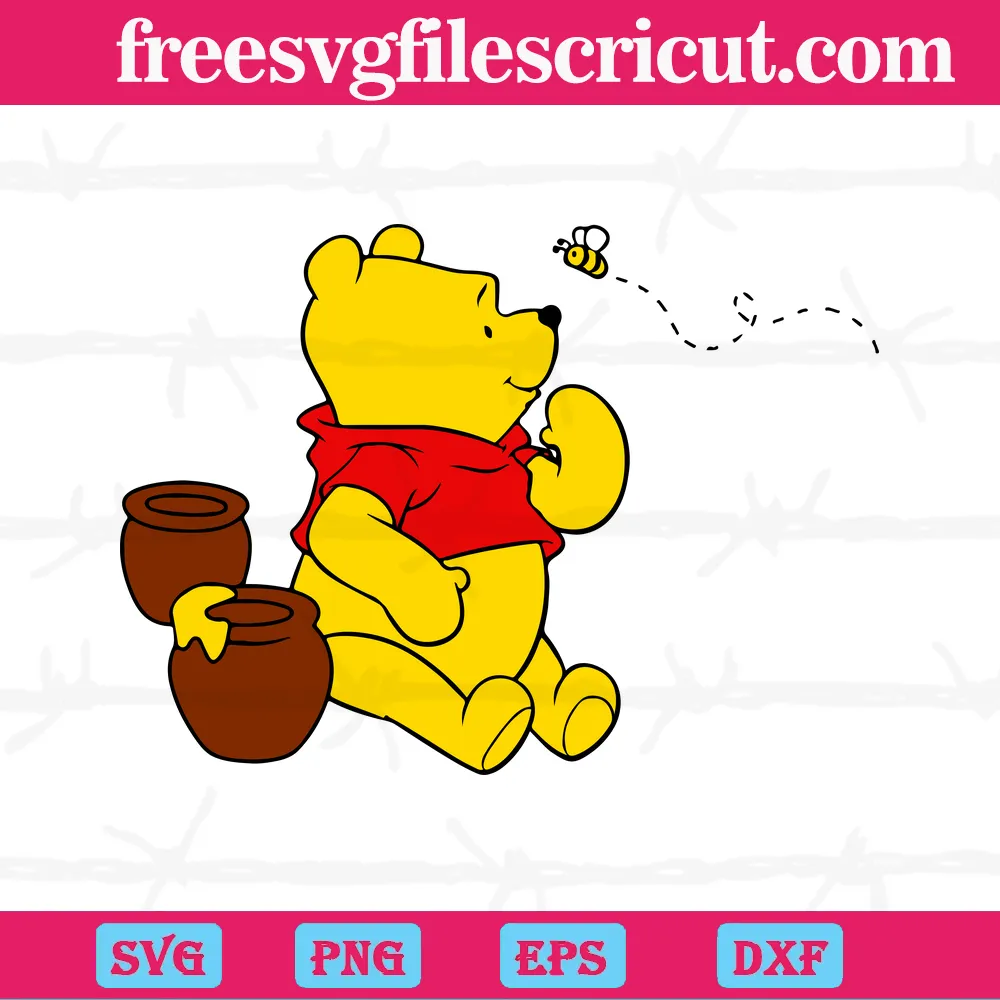 Get ready to add some adorable Disney vibes to your DIY projects with the Winnie The Pooh and Piglet "Vacay Mode" vector file SVG! These digital files are perfect for creating custom t-shirts, tote bags, banners, stickers, and more. With the flexibility of a vector file, you can easily resize and adjust the design to fit your desired project. The possibilities are endless with these versatile digital files, making your DIY projects even more unique and personalized.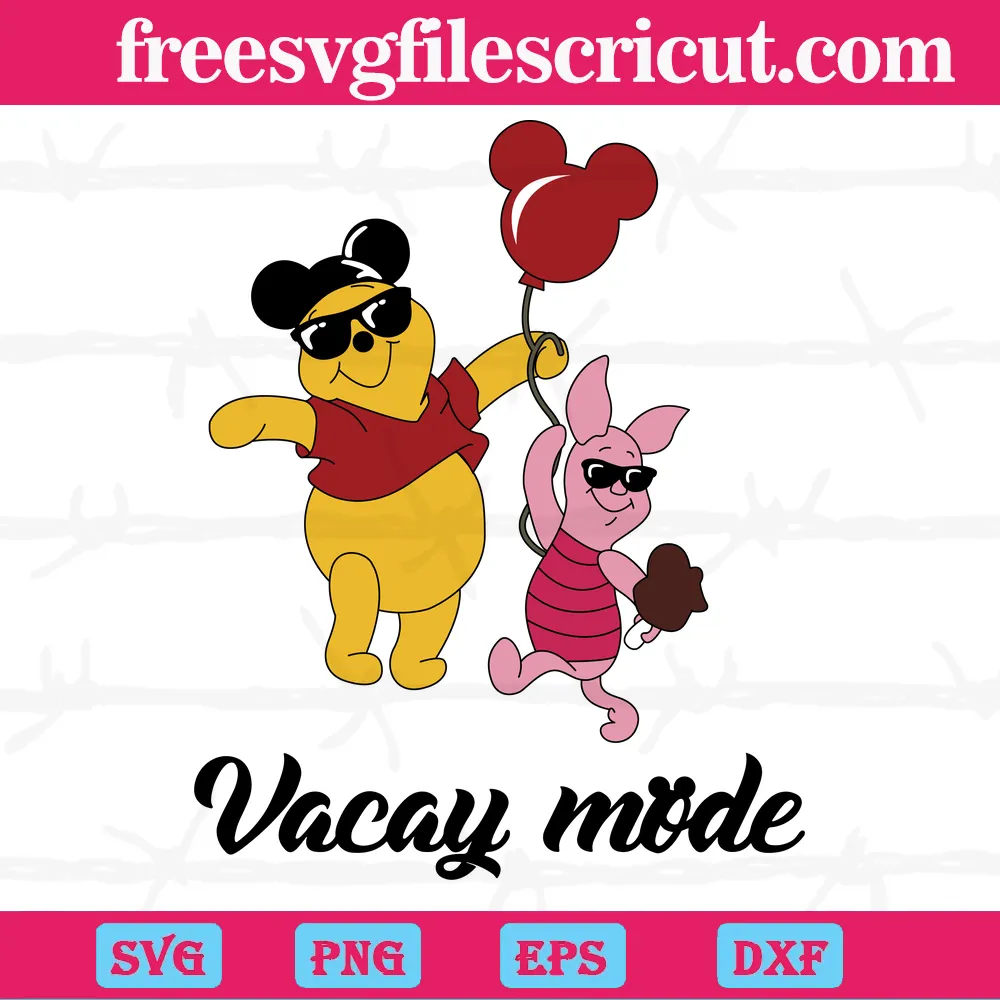 Make your little one's first birthday extra special with the Winnie The Pooh 1st Birthday Graphic SVG File! This digital file is perfect for creating adorable party decor and unique gifts. Imagine customizing a birthday banner, creating cute invitations, or crafting a one-of-a-kind gift using this charming design. Bring the lovable characters of Winnie The Pooh to life and create a memorable celebration with this delightful SVG file!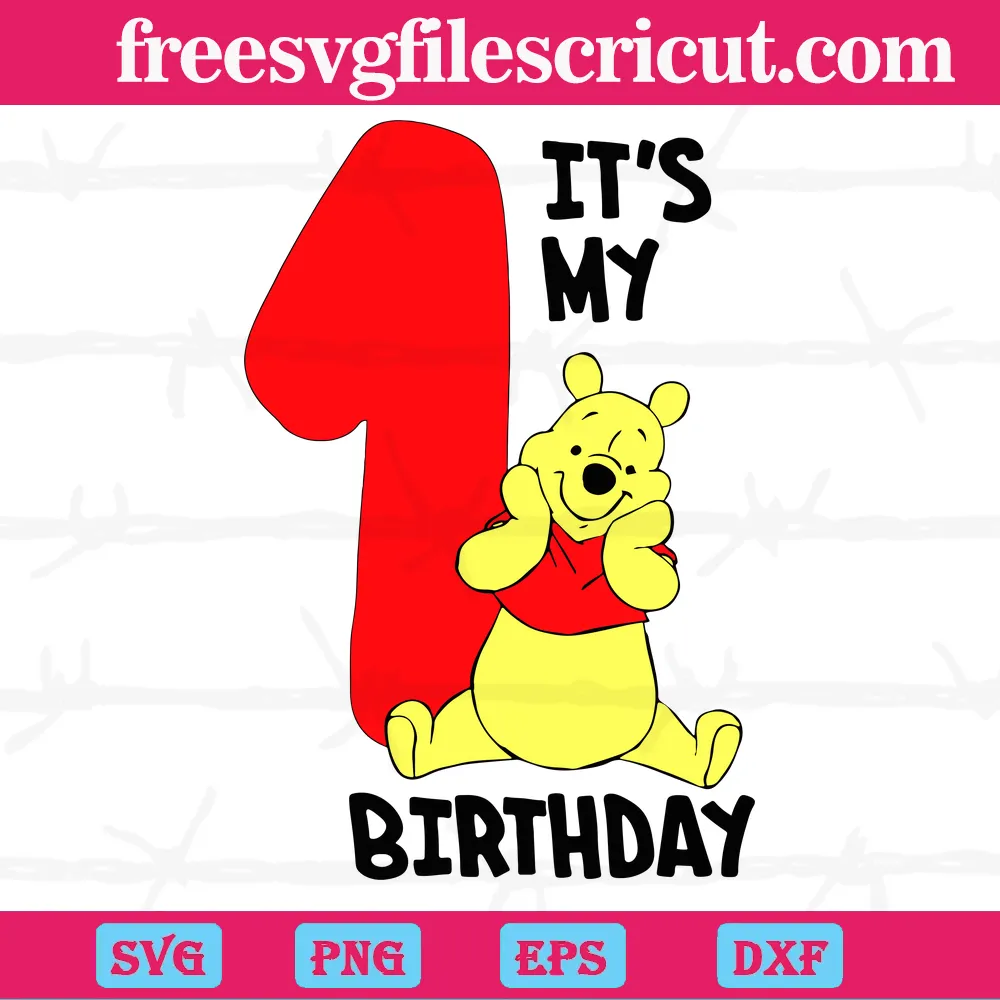 The Winnie The Pooh And Tigger SVG is a delightful design that features the iconic characters from the beloved children's book series. This multi-layered file includes intricate details of Pooh and Tigger, showcasing their playful and adventurous nature. The SVG can be used for a variety of DIY projects. It can also be used for commercial purposes, such as creating designs for merchandise or promotional items. With its charming design and versatility, the Winnie The Pooh And Tigger SVG is sure to bring a smile to any Winnie the Pooh fan.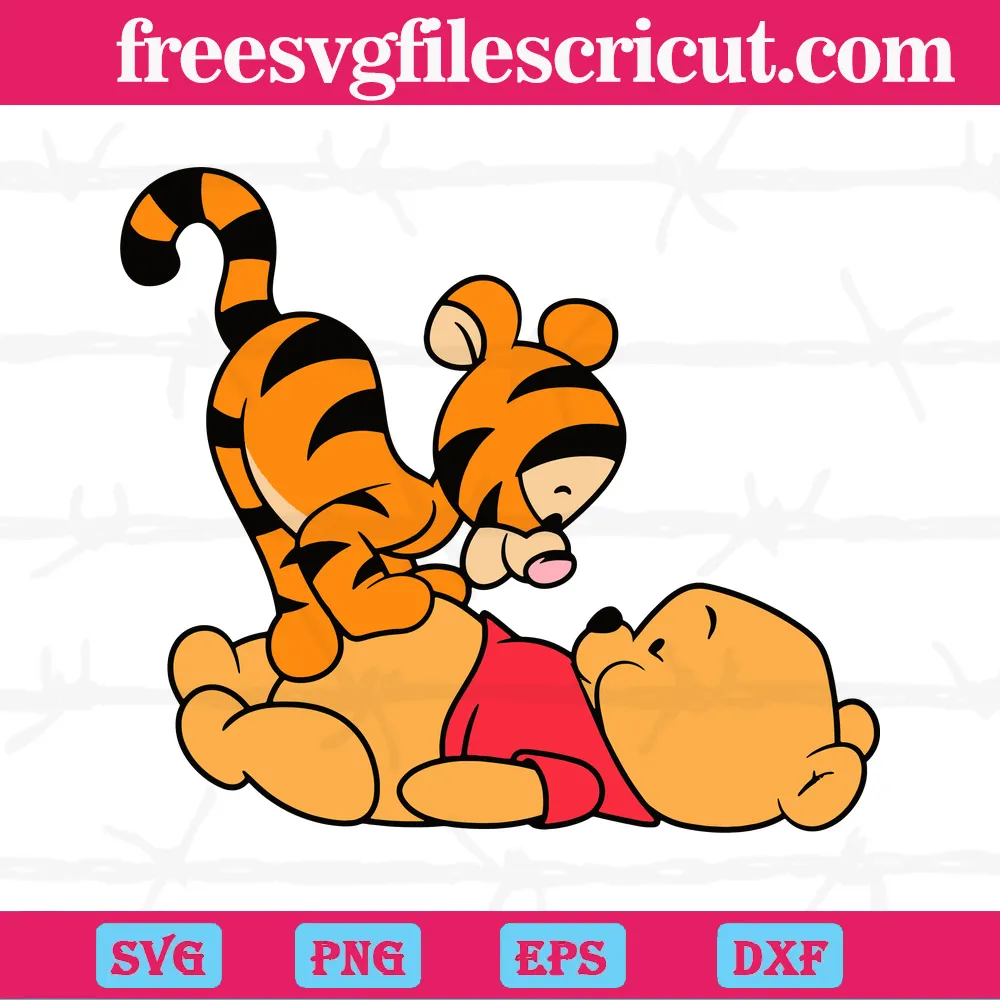 This Eeyore Vector Illustrations SVG design is a perfect addition to your collection of cute cartoon characters. The design features Eeyore, the beloved donkey from Winnie the Pooh, along with his famous quote "Could Be Worse, Not Sure How, But It Could Be." The multi-layered files allow for easy customization and resizing, so you can use it for a variety of projects, such as creating wall art, decals, or even personalized gifts for your friends and family who love Winnie the Pooh and his friends. With its cute and whimsical style, this Eeyore SVG design is sure to bring a smile to anyone's face.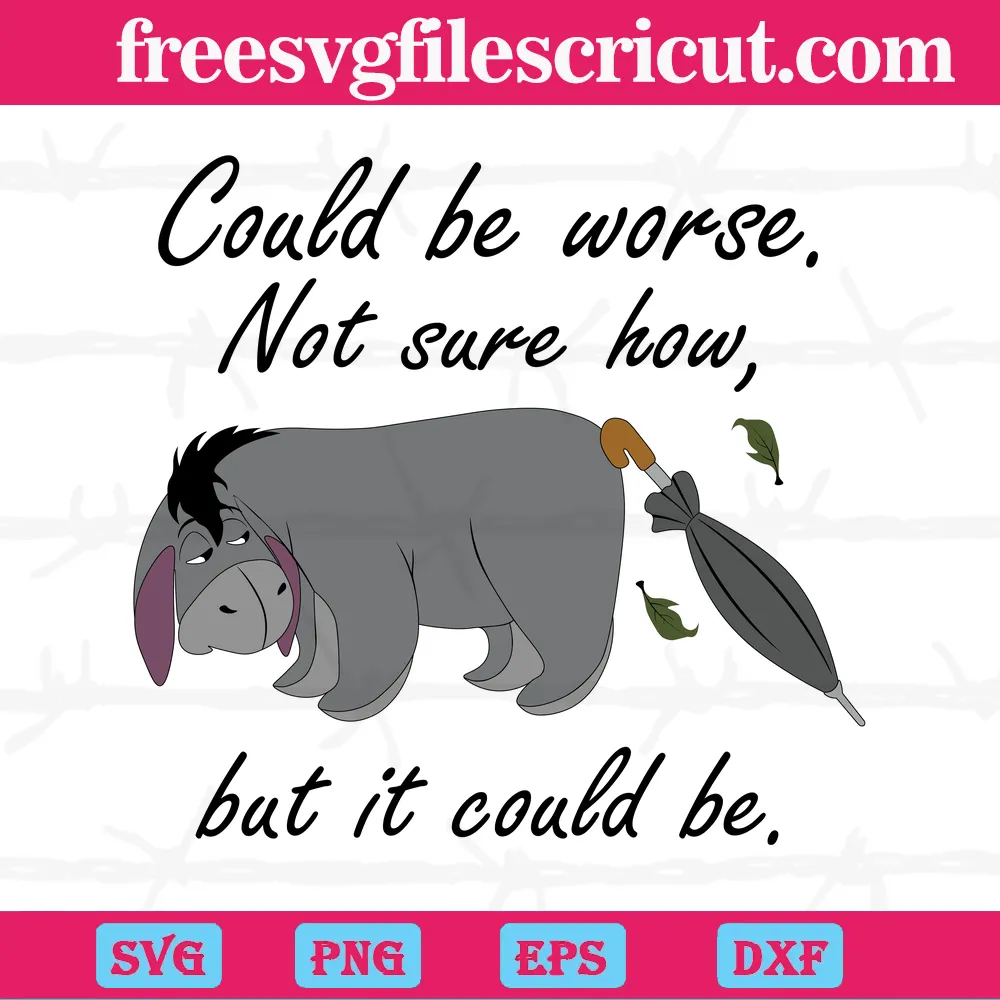 This SVG design featuring Winnie the Pooh wearing a Christmas hat and standing next to a decorated Christmas tree is perfect for adding a festive touch to your holiday decor. Use it to create custom-made gifts for your loved ones, such as personalized Christmas cards, festive T-shirts, or even as a decal for your car. The design is available for download in SVG format, which allows you to resize it without losing its quality, making it easy to use for a variety of projects. So add a touch of holiday cheer to your crafting with this delightful Winnie the Pooh design.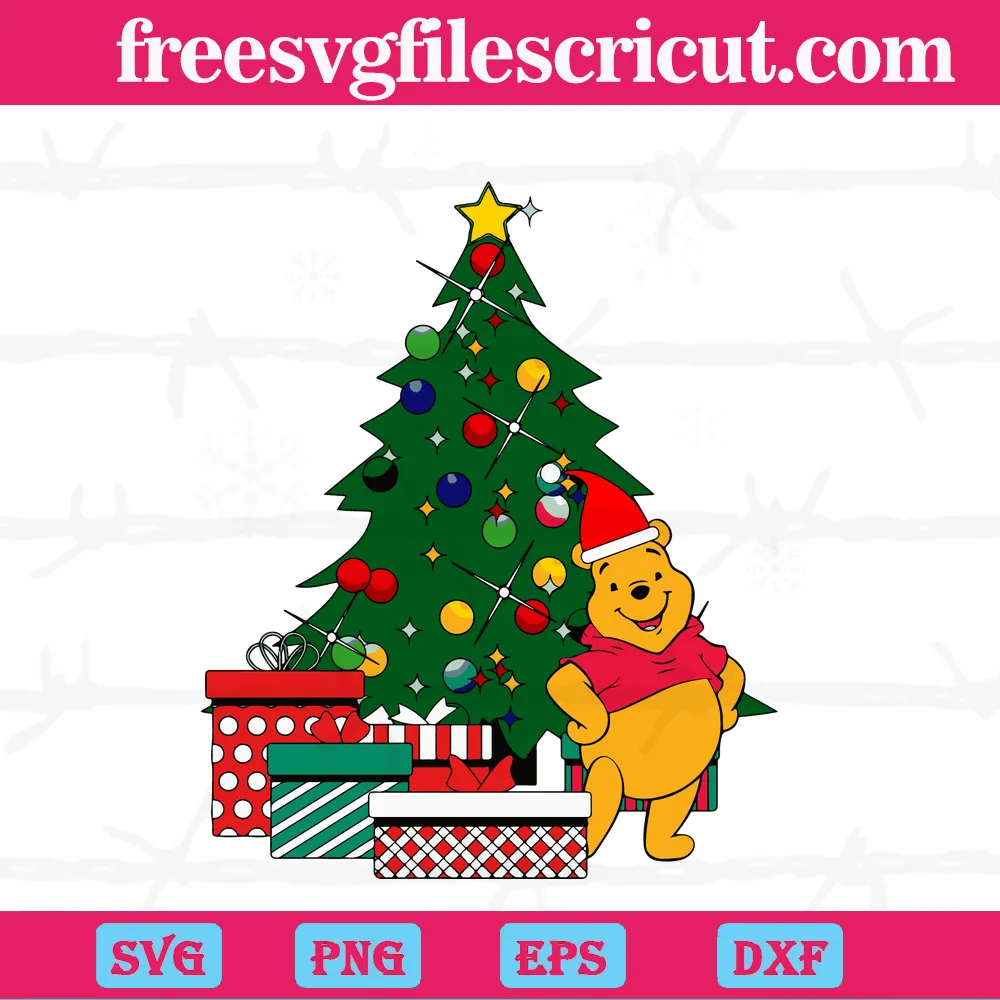 The Winnie The Pooh Characters Graphic Design Bundle SVG is a versatile and beautiful set of designs that includes many beloved characters from the world of Winnie The Pooh. The bundle includes high-quality SVG files that can be customized, resized, and color-changed to fit any project or use. From Winnie the Pooh himself to Piglet, Tigger, Eeyore, and more, this bundle has all of the iconic characters that fans know and love. Whether you are a DIY enthusiast looking to make a special gift for a friend or a business owner looking for a charming design to use in your products, this bundle is perfect for you.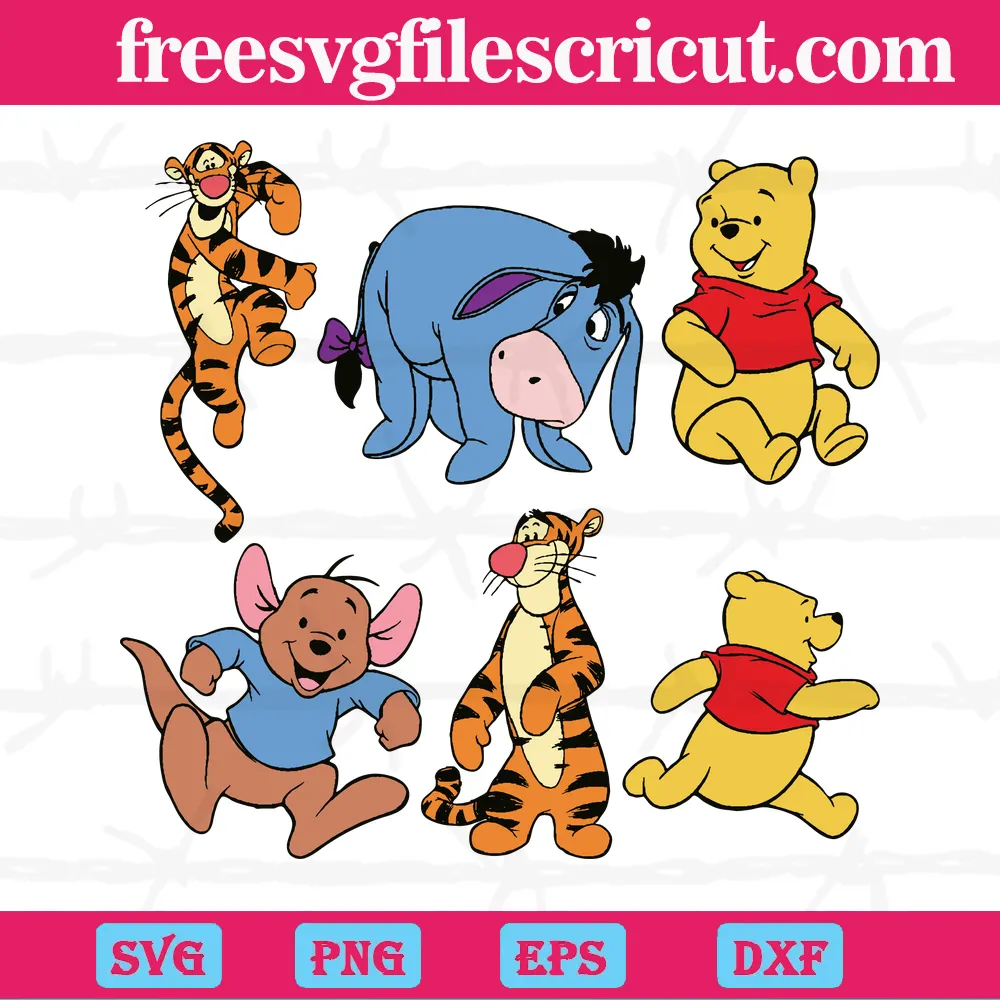 Upon downloading our files, you will receive 4 high-quality design files for your next crafting project:
1 EPS file – Scalable vector, editable file for Adobe Illustrator, Inkscape, Corel Draw (compatible with most cutting plotter software);
1 PNG file – 300 dpi High Resolution, transparent background;
1 SVG file – Universal format compatible with Silhouette Studio Designer, Cricut Design Space, Make the Cut, Sure Cuts A Lot, Brother ScanNCut, Cameo and others;
1 DXF file – Line format for cutting in Silhouette, other cutting plotters or laser engraving machines;
Some supplies needed to make DIY projects include acrylic plaques, keychains, car decals, birthday cake toppers, tumblers, cups, mugs, printed T-shirts, etched glasses, decorations, patterned table linens, birth milestone discs, and stickers.
These vector files are fully editable and scalable, providing you with the flexibility to create unique designs that stand out.
If you enjoy our Winnie the Pooh SVG, you're sure to love other Disney character-inspired SVG cutting files for crafters, such as Mickey Mouse, Lion King, Lilo and Stitch, and Disney Princess, all available in our Disney SVG Collection. For even more variety, visit our website freesvgfilescricut.com, offering a plethora of options on various topics. Let your imagination soar with our extensive collection of SVG files, and bring your creative visions to life!