Step into the enchanting world of Grinch with our Grinch SVG collection, where the joy of DIY creativity flourishes! Unveil a treasure trove of digital wonders, showcasing beloved Grinch characters, iconic landmarks, and captivating designs. Infuse your crafts and merchandise with the whimsy of Grinch as you personalize them using our meticulously crafted SVG files.
What is Grinch?
"Grinch" refers to both a character and a story created by Dr. Seuss. The Grinch is a green, grumpy creature who despises Christmas and aims to steal it from the Whos of Whoville. However, witnessing their joy changes his heart, and he returns everything he stole, embracing the holiday spirit. This heartwarming tale has been adapted into various media, including a classic animated TV special and a live-action film, becoming a symbol of Christmas's true meaning and the power of kindness.
What is an SVG File?
An SVG file, (which stands for scalable vector graphic), is a standard graphics file that is mainly used for rendering two-dimensional images.
SVG images can be scaled up or down without losing quality or becoming pixelated, making them ideal for logos, icons, and other types of graphics that need to be displayed at various sizes.
They are fantastic for so many applications, such as apparel, signs and cutting machines!
How to Open SVG Files?
Next, we'll look at how to open an SVG file!
There are many software choices for opening SVG files. However, we will focus on the options for cutting machines since they are the most commonly used.
Typically, SVG files are compressed within a zip folder and require extraction before they can be accessed.
Before importing the cutting SVG files into your preferred software program, like Cricut Design Space, or Silhouette Studio, …, you must first unzip the downloaded file by double-clicking the folder and selecting "extract all."
During the extraction process, you'll be prompted to choose a destination for your files. To avoid difficulty in retrieving them, you can create a dedicated folder on your desktop or computer labeled "SVG files."
It's crucial to keep track of the extraction location since you'll need to access the files again later.
Grinch SVG Files
Explore our comprehensive array of Grinch SVG Files right here on our website! We've gathered an extensive selection to perfectly meet your creative needs. Our carefully curated assortment features options that cater to various requirements. Plus, enjoy the added perk of free access to select designs.
This file is perfect for your crafting projects, allowing you to create personalized items, decals, or decorations that capture the iconic Grinch's expression. Use the SVG file with your cutting machine to easily create intricate and detailed designs. Download the "Resting Grinch Face" cutting file SVG and let your creativity shine as you add a touch of mischief and humor to your crafts. Share your love for the Grinch and his signature resting face with this customizable and high-quality cutting file.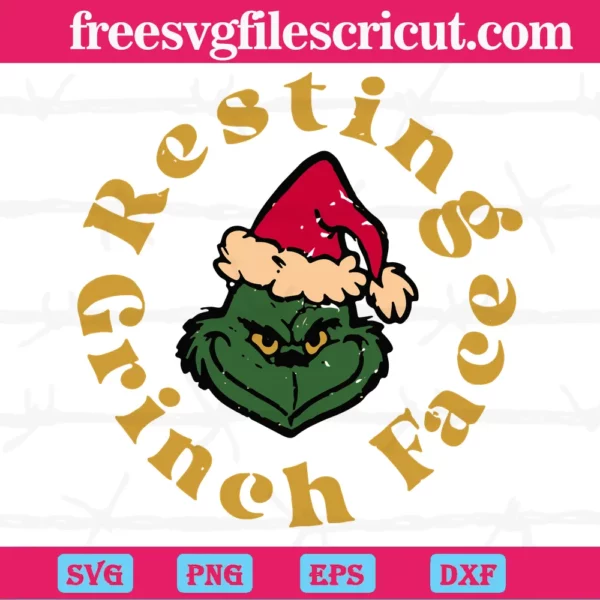 These versatile files allow you to create personalized items, apparel, or accessories that showcase your love for the Grinch's mischievous spirit. Download the "Grinch Is My Spirit Animal" files and let your Cricut machine bring your designs to life. Celebrate your unique sense of humor and admiration for the Grinch with these customizable and high-quality files. Spread the joy and playfulness of the Grinch as your spirit animal in your crafting projects.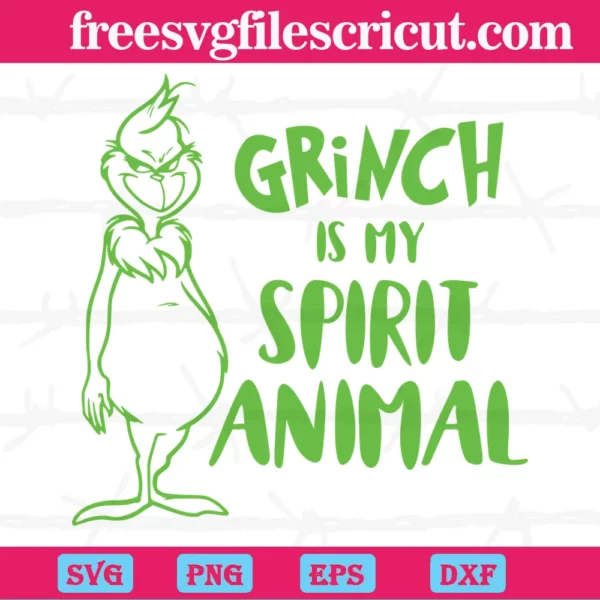 ooking for a fun and festive design to use for your holiday projects? Check out our Grinch Hand SVG Free with the Grinch holding an ornament and countdown to Christmas text. This design is perfect for adding a touch of humor and mischief to your Christmas crafts, decorations, or apparel. The Grinch is a beloved character from Dr. Seuss' classic book "How the Grinch Stole Christmas", and this design captures his mischievous personality perfectly. Download the Grinch Hand SVG Free today and start creating your own unique Christmas projects.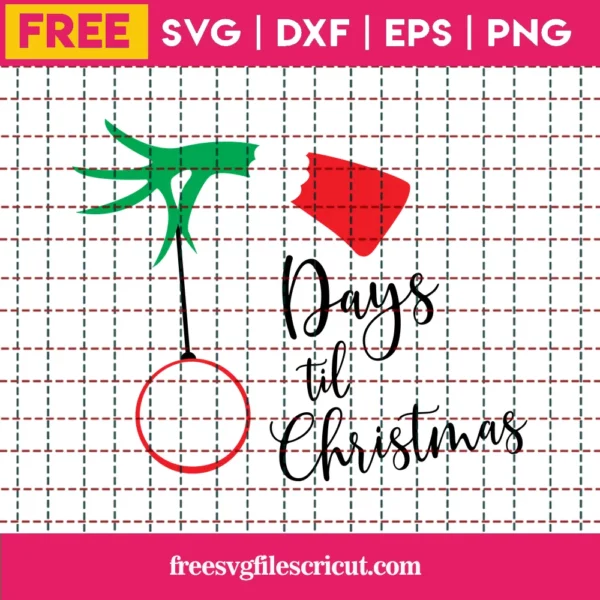 These files are perfect for your crafting and digital design projects, allowing you to create personalized items, decorations, or apparel that capture the festive charm of the Grinch. Download the "Grinchmas Vibes" digital files and let your creativity shine as you infuse your projects with the whimsical and mischievous vibes of the Grinch. Spread the joy and holiday spirit with these versatile and high-quality digital files.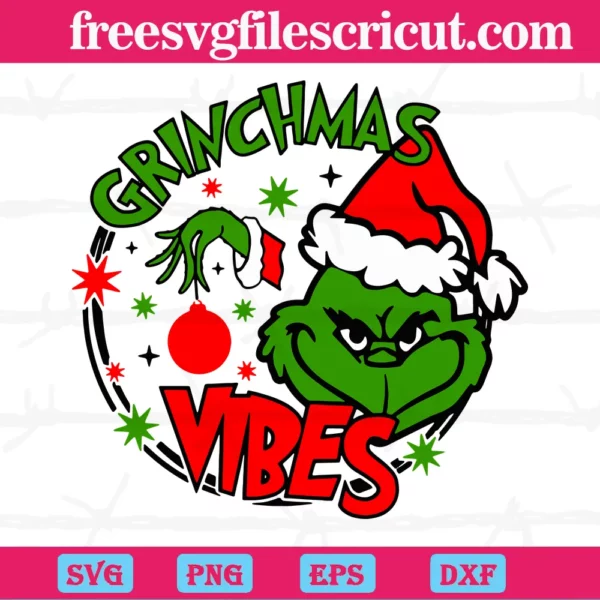 These versatile files can be used for a variety of projects, from crafts to digital designs. Add a touch of the Grinch's charm to your creations by incorporating these files. Download the "Grinch Is It Too Late To Be Good" digital files and let your creativity shine as you bring the lovable character to life in your projects. Spread the holiday spirit with a hint of mischief with these digital files.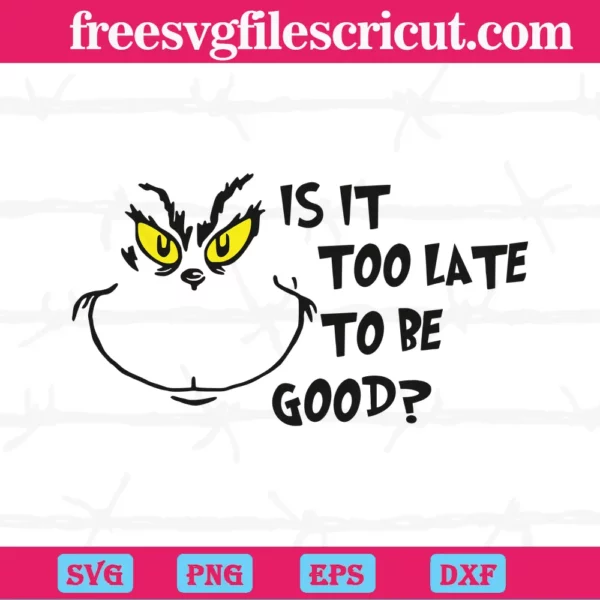 These files combine the mischievous nature of the Grinch with a playful twist on being busy with books. Perfect for creating personalized items, apparel, or decorations, these versatile files will add a touch of humor and literary charm to your projects. Download the "Grinch My Day I'm Booked" files and let your Cricut or Silhouette machine bring your designs to life. Showcase your love for reading and the Grinch with these customizable and high-quality files.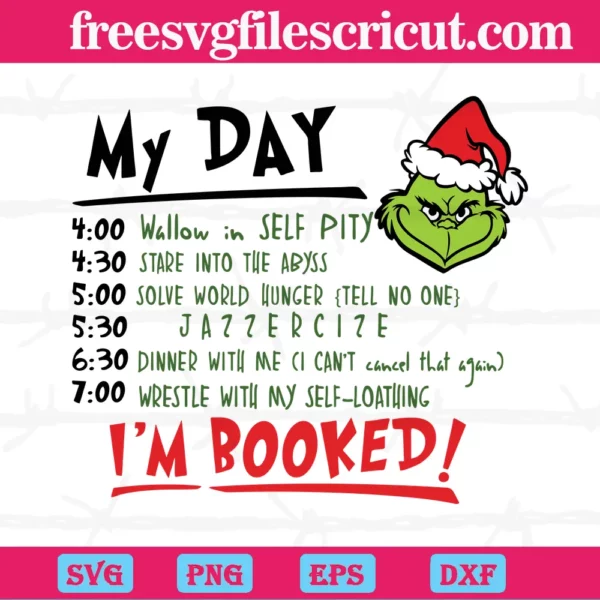 18 Files Bundle Grinch Christmas Svg
This comprehensive bundle offers a variety of SVG files featuring the beloved Grinch character in various Christmas-themed designs. From Grinch hands to catchy phrases and festive elements, this bundle has it all to add a whimsical touch to your holiday crafts and projects.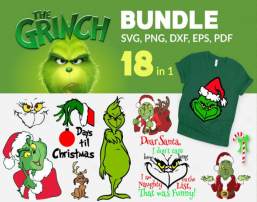 Embrace the excitement as we present our expansive Grinch SVG files collection, designed to elevate your design projects to new heights. Each Grinch SVG has been meticulously chosen to showcase our top-notch designs, ensuring you discover something that resonates with your creativity.
Should you wish to venture into other design realms, we encourage you to explore our website, freesvgfilescricut.com. Here, you'll uncover a diverse spectrum of designs, featuring beloved characters from popular culture that are bound to ignite your artistic inspiration.