Discover Moana SVG files on our website for your DIY projects. Personalize home decor; create custom t-shirts, cards, tote bags, gifting; and more with our versatile digital designs. Let your creativity shine with our easy-to-download Moana vector files!
Who is Moana?
Moana Waialiki of Motunui is the title character of Walt Disney Animation Studios' 56th animated feature film Moana (2016). Inspired by Polynesian mythology, Moana is depicted as the strong-willed daughter of a chief of a Polynesian village, who is chosen by the ocean itself to reunite a mystical relic with the goddess Te Fiti. When a blight strikes her island, Moana sets sail in search of Maui (Dwayne Johnson), a legendary demigod, in the hope of returning the relic to Te Fiti and saving her people.
What is an SVG File?
An SVG file, (which stands for scalable vector graphic), is a standard graphics file that is mainly used for rendering two-dimensional images.
SVG images can be scaled up or down without losing quality or becoming pixelated, making them ideal for logos, icons, and other types of graphics that need to be displayed at various sizes.
They are fantastic for so many applications, such as apparel, signs and cutting machines!
How to Open SVG Files?
Next, we'll look at how to open an SVG file!
There are many software choices for opening SVG files. However, we will focus on the options for cutting machines since they are the most commonly used.
Typically, SVG files are compressed within a zip folder and require extraction before they can be accessed.
Before importing the cutting SVG files into your preferred software program, like Cricut Design Space, or Silhouette Studio, …, you must first unzip the downloaded file by double-clicking the folder and selecting "extract all."
During the extraction process, you'll be prompted to choose a destination for your files. To avoid difficulty in retrieving them, you can create a dedicated folder on your desktop or computer labeled "SVG files."
It's crucial to keep track of the extraction location since you'll need to access the files again later.
Moana SVG Files for commercial use and crafts
Discover a treasure trove of Moana SVG files at our website, ready for download and perfect for all your DIY projects. With a diverse selection of designs, including free options and premium choices for added customization, you can find the perfect fit for your creative endeavors. From t-shirts to mugs to home decor, our Moana SVG files will help you unleash your imagination and bring your vision to life with ease.
With this Moana vector file, adorned with her trusty paddle, available as a free design, fans can now unleash their artistic talents and bring the adventurous spirit of Moana to life in their own DIY projects. Whether it's creating custom Moana-themed t-shirts, tote bags, or home decor items, the possibilities are endless with this versatile SVG design.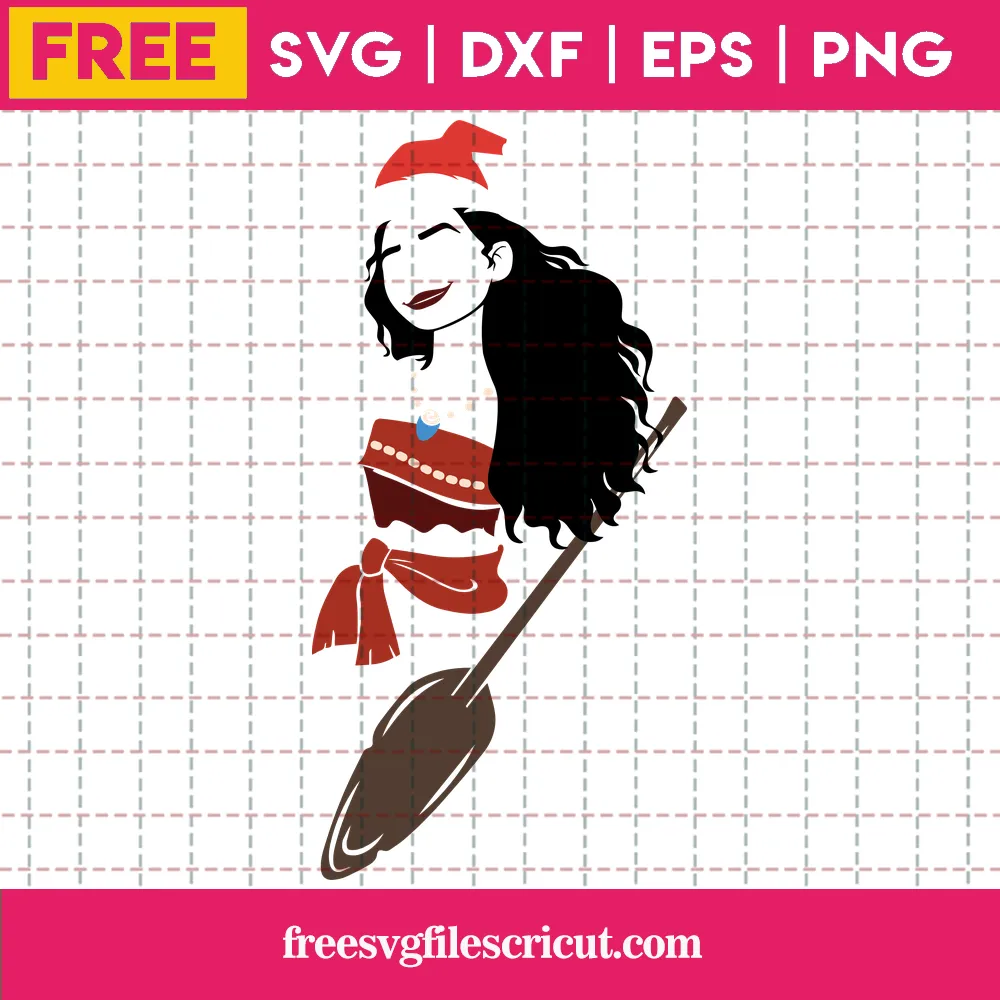 A minimalist black and white design featuring Moana and her iconic paddle can serve as a striking focal point for crafts and DIY projects.  This sleek and modern interpretation of Moana's design allows for creative flexibility, whether it's used for screen printing on a tote bag, as a vinyl decal on a laptop, or as a stencil for a wall art project.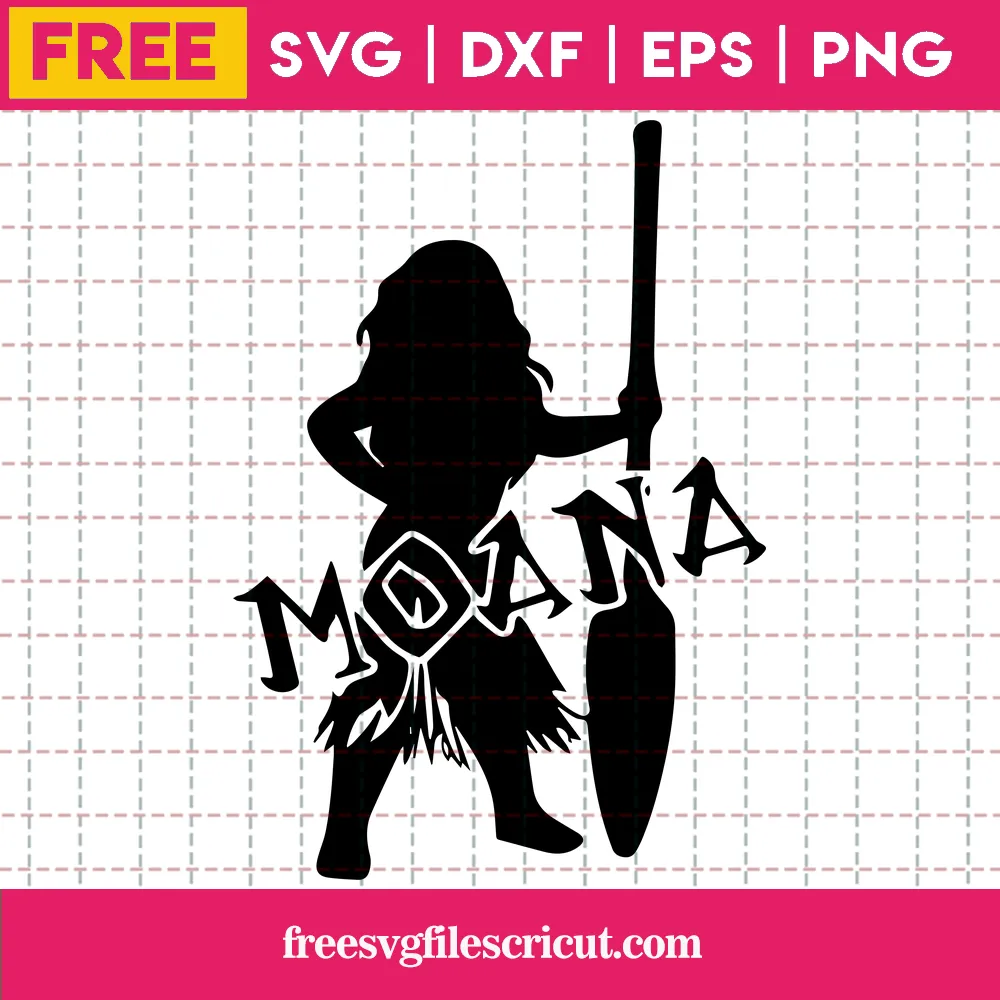 The adorable Baby Moana layered SVG Files, with her curious eyes and innocent smile, can be brought to life in various print products, adding an endearing touch to any project. Whether it's a personalized blanket, a sweet wall art, or a playful t-shirt, Baby Moana's SVG design is sure to melt hearts and add a delightful touch to print products for fans of all ages.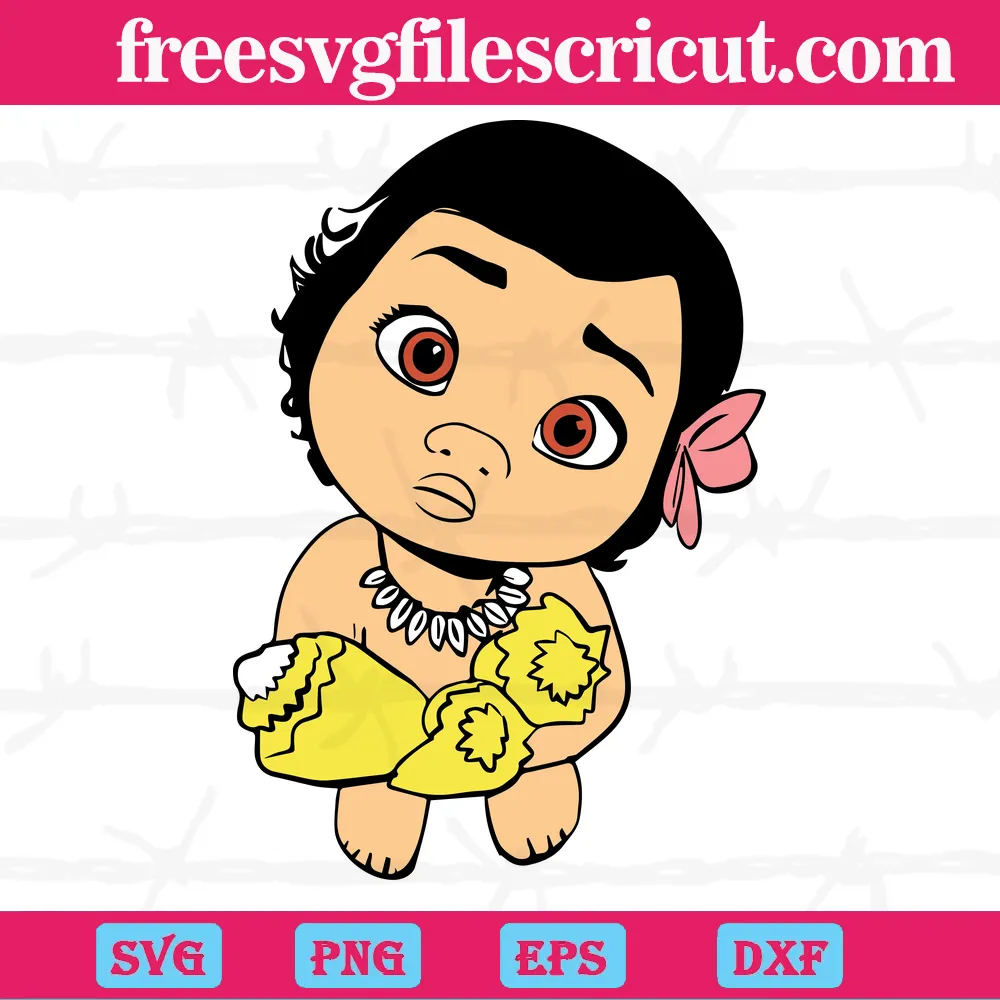 This SVG design features Moana's cheerful face with her iconic flower nestled in her hair, perfect for adding a touch of Polynesian-inspired flair to your DIY creations. Whether you're making a greeting card, a scrapbooking layout, or a home decor piece, this craft SVG is a fantastic addition to your crafting arsenal. So, unleash your creativity and embark on a crafting adventure with Moana by your side!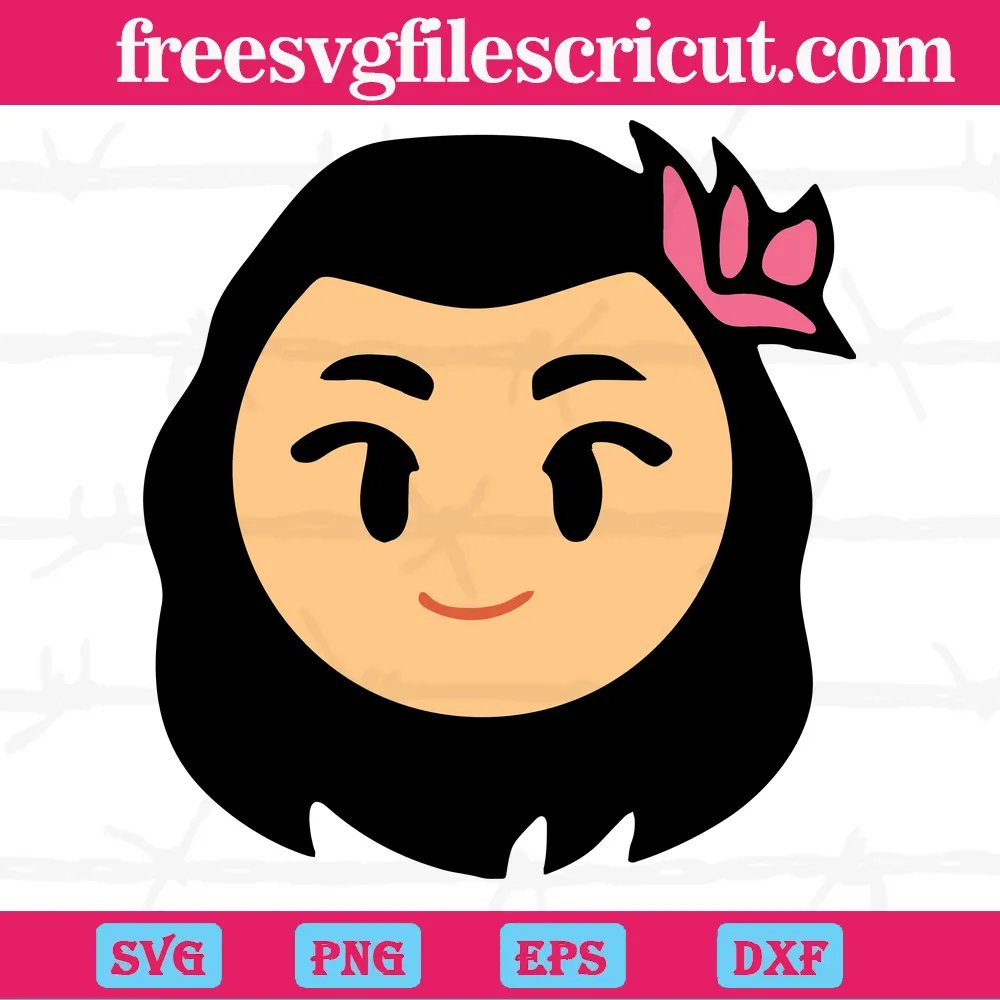 This digital file is perfect for use with Cricut machines, Silhouette machines, and other cutting tools. Create custom decals, stickers, greeting cards, and more with this cute Hei Hei clipart. With the convenience of an SVG file, you can easily resize and customize the design to suit your project. Let your creativity soar and bring the adventurous spirit of Moana to your crafts with Clipart Hei Hei Moana SVG!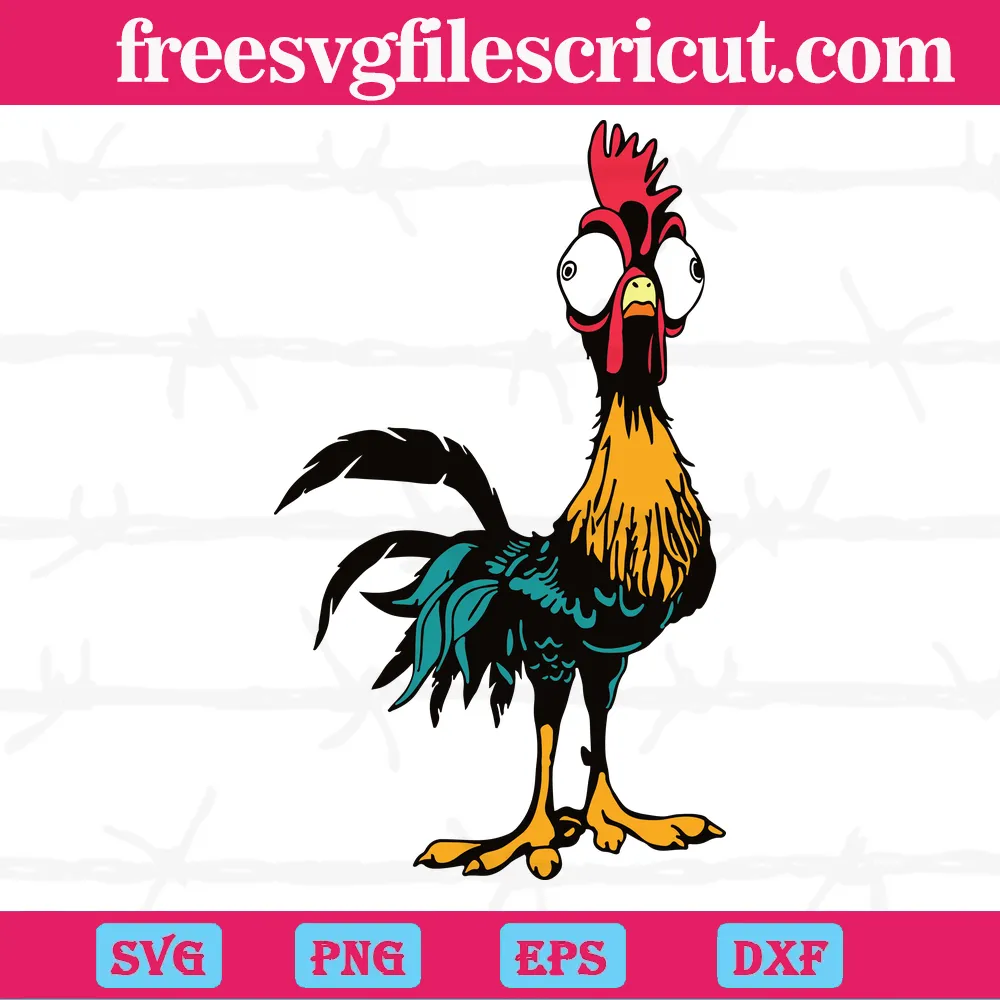 Unleash your creativity with Moana Flower Crafter SVG and explore a world of crafting possibilities!Imagine adorning your laptop or water bottle with a vibrant Moana-inspired sticker, or creating a personalized mouse pad that adds a touch of tropical beauty to your workspace. Let Moana's adventurous spirit inspire your creativity with Moana Flower Crafter SVG and elevate your crafts to new heights!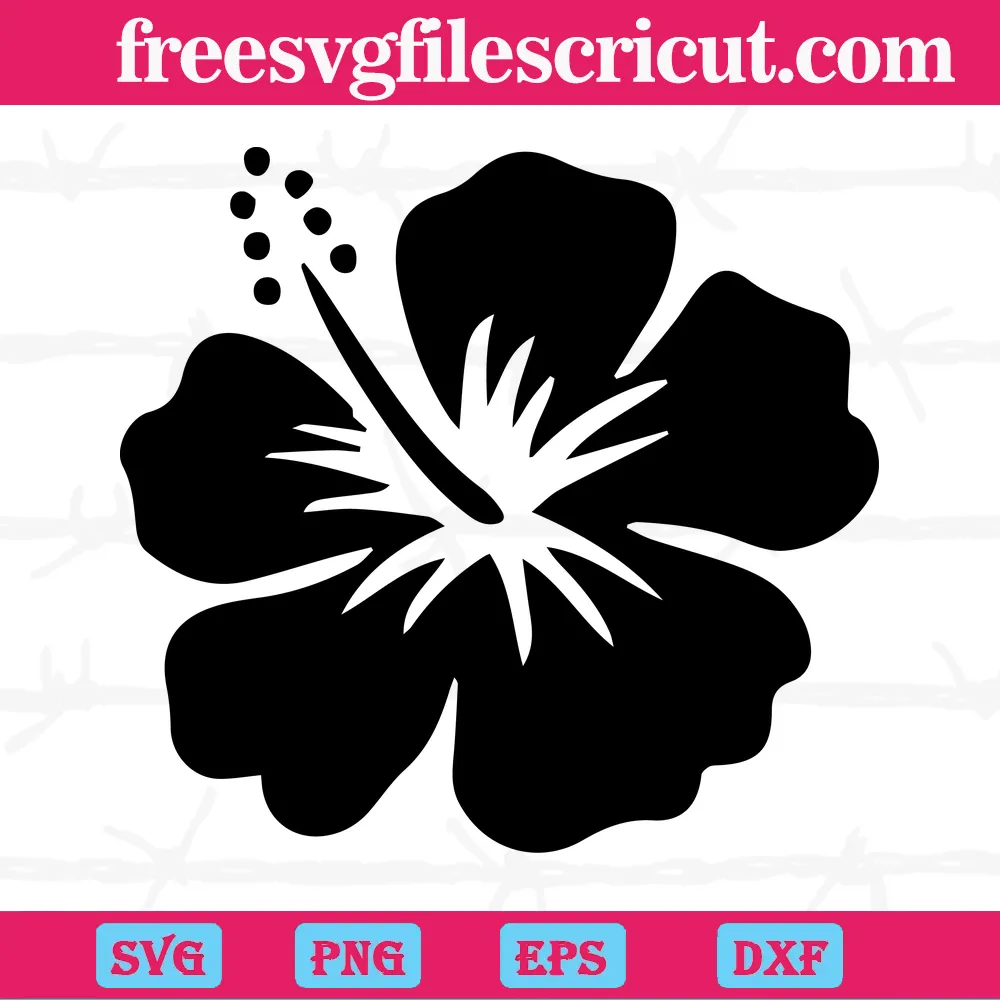 Unleash your creative flair with the Moana "In a world full of Disney Princesses be a Moana" SVG! Perfect for use with your Cricut or Silhouette machine, this digital file is perfect for crafting unique print shirts, posters, pillows, and more. Whether you're a seasoned crafter or a DIY beginner, the Moana "In a world full of Disney princesses be a Moana" SVG is a must-have for adding a touch of empowerment and Disney magic to your crafts.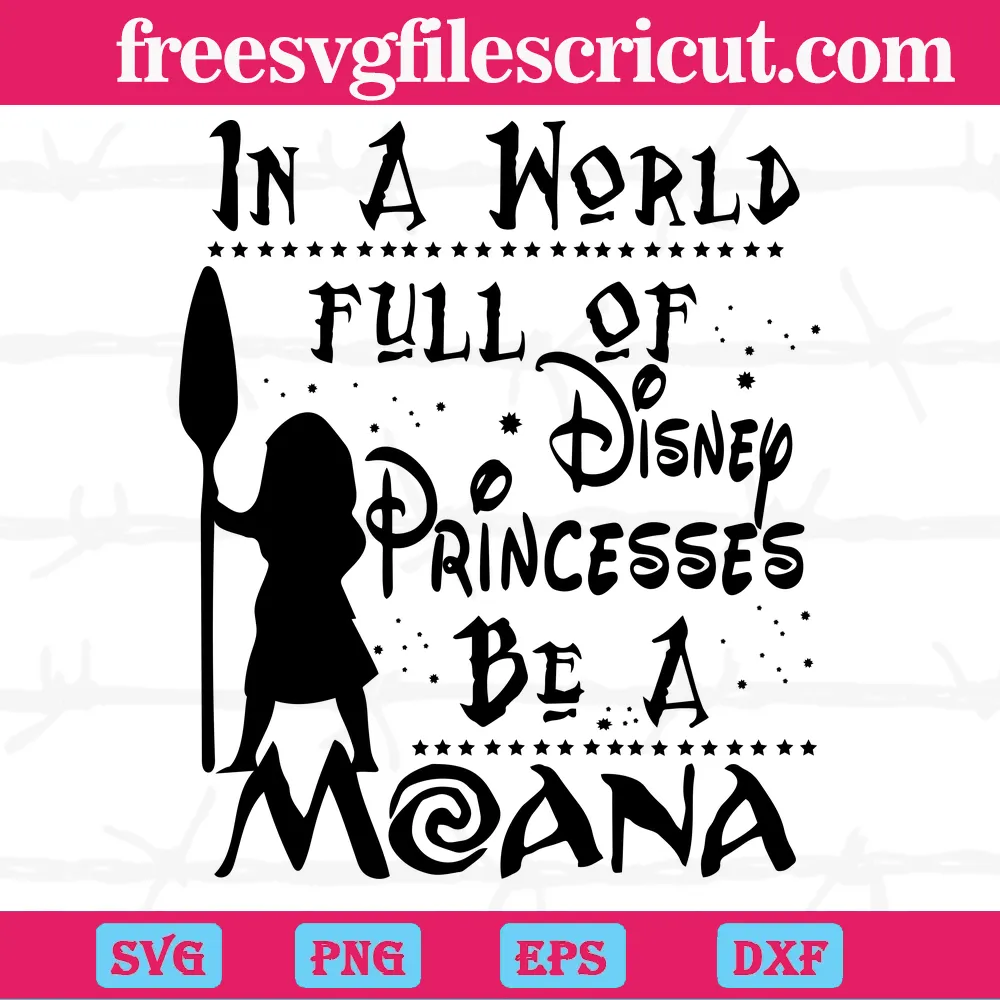 This digital file is a treasure trove of vector illustrations that will inspire any DIY crafter. From custom carpets to handmade greeting cards, this SVG is perfect for adding a touch of Maui's charismatic personality to your crafts. With its versatile vector format, you can easily resize and customize the design to suit your creative vision. Let Maui's confidence and humor shine through in your projects as you create unique and playful designs that will delight and impress.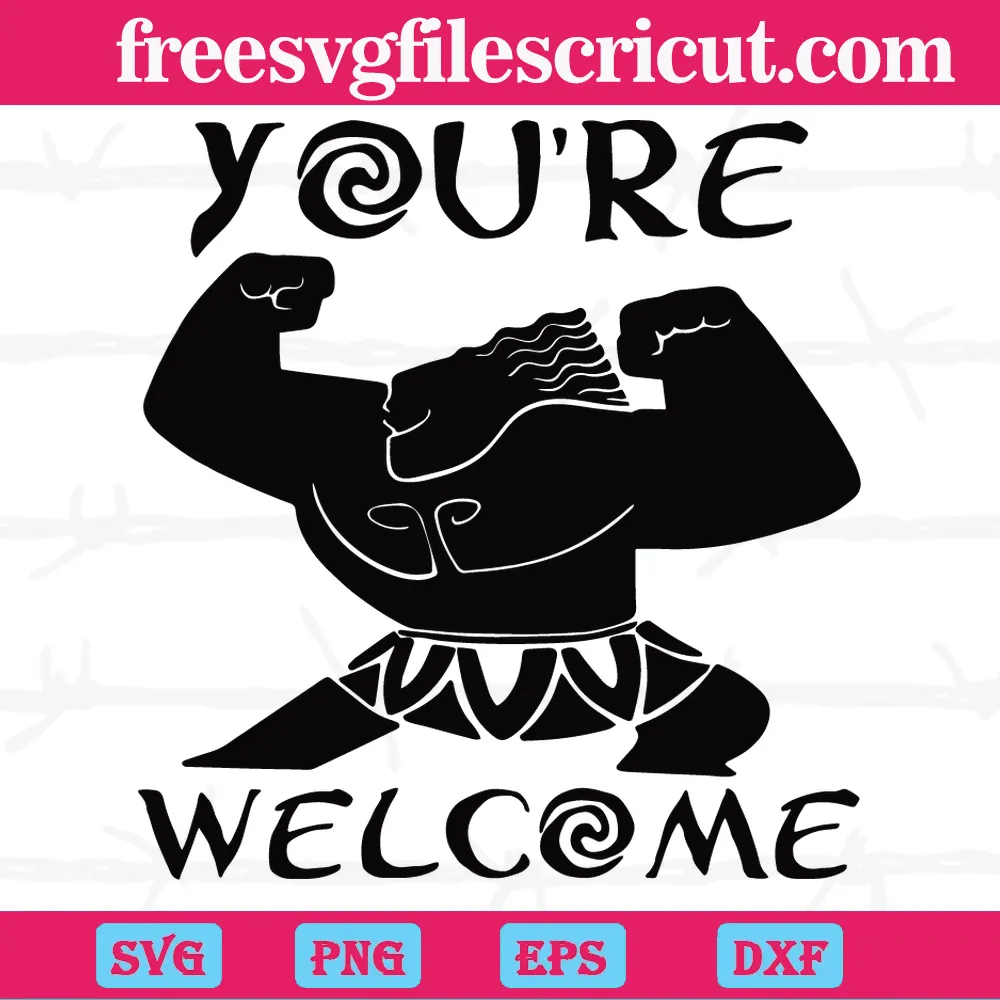 Get ready to squeal with delight with Moana's adorable pig (Pua) face SVG, perfect for a cute and charming craft project: decorating a nursery, or designing a scrapbooking layout, this cute and cuddly SVG design is guaranteed to put a smile on your face.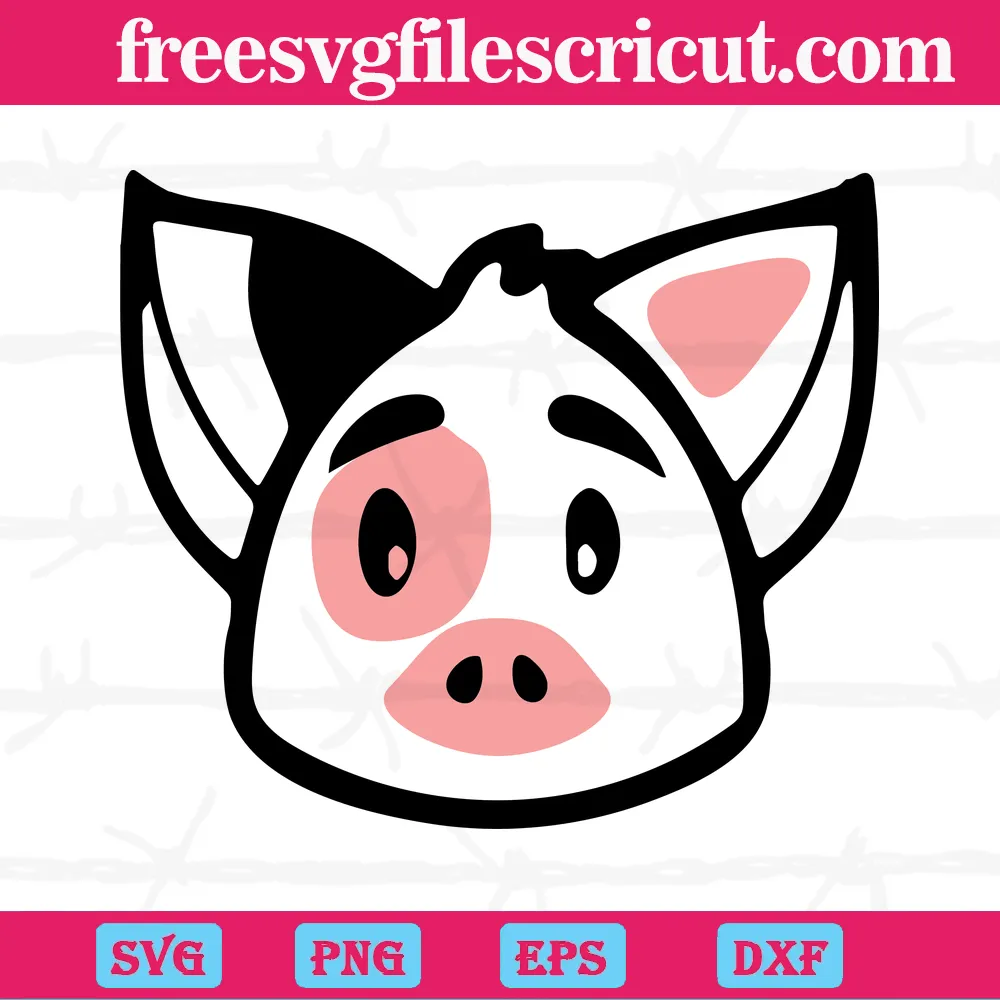 Upon downloading our files, YOU WILL RECEIVE 4 high-quality design files for your next crafting project:
1 EPS file – Scalable vector, editable file for Adobe Illustrator, Inkscape, Corel Draw (compatible with most cutting plotter software);
1 PNG file – 300 dpi High Resolution, transparent background;
1 SVG file – Universal format compatible with Silhouette Studio Designer, Cricut Design Space, Make the Cut, Sure Cuts A Lot, Brother ScanNCut, Cameo and others;
1 DXF file – Line format for cutting in Silhouette, other cutting plotters or laser engraving machines;
These vector files are fully editable and scalable, providing you with the flexibility to create unique designs that stand out.
Make the most of the files you've created by exploring the Moana SVG category for a plethora of design options. With a wide array of choices, you can further delve into this theme and find designs that perfectly match your preferences and requirements. From cute and playful to elegant and sophisticated, the Moana SVG category offers a diverse range of designs that can elevate your crafting projects to new heights!
If you're looking to delve into other design themes centered around Disney, we invite you to browse through our Disney SVG collection. Featuring a vast array of designs showcasing beloved characters from the world of popular culture, the collection is sure to pique your interest and ignite your creative imagination. Explore the collection today and discover your next favorite design!