Step into the wonderful world of Gardening SVGs and unlock endless possibilities for expressing your love of gardening. Our top-notch designs are crafted with excellence and are perfect for creating custom products that showcase your unique style. With our versatile gardening SVGs, you can explore a range of crafting options and let your imagination run wild. Get ready to create stunning, one-of-a-kind pieces that celebrate your passion for gardening. Our customizable designs are perfect for adding a touch of gardening-inspired charm to your crafts, whether you're making personalized herb planters, custom watering cans, garden flags, fences, garden signs, birdhouses or anything else your heart desires. Let your creativity flourish and elevate your crafting game with our exceptional gardening SVGs.
What is Gardening?
Gardening is the practice of growing and cultivating plants as part of horticulture. In gardens, ornamental plants are often grown for their flowers, foliage, or overall appearance; useful plants, such as root vegetables, leaf vegetables, fruits, and herbs, are grown for consumption, for use as dyes, or for medicinal or cosmetic use.
What is an SVG File?
An SVG file, (which stands for scalable vector graphic), is a standard graphics file that is mainly used for rendering two-dimensional images.
SVG images can be scaled up or down without losing quality or becoming pixelated, making them ideal for logos, icons, and other types of graphics that need to be displayed at various sizes.
They are fantastic for so many applications, such as apparel, signs and cutting machines! 
How to Open SVG Files?
Next, we'll look at how to open an SVG file!
There are many software choices for opening SVG files. However, we will focus on the options for cutting machines since they are the most commonly used.
Typically, SVG files are compressed within a zip folder and require extraction before they can be accessed.
Before importing the cutting SVG files into your preferred software program, like Cricut Design Space, or Silhouette Studio, …, you must first unzip the downloaded file by double-clicking the folder and selecting "extract all."
During the extraction process, you'll be prompted to choose a destination for your files. To avoid difficulty in retrieving them, you can create a dedicated folder on your desktop or computer labeled "SVG files."
It's crucial to keep track of the extraction location since you'll need to access the files again later. 
Gardening SVG PNG EPS DXF Free Commercial In Use
Welcome to our website, where you can find premium gardening vector illustrations that are perfect for DIY and gardening enthusiasts. Our high-quality designs are compatible with popular cutting machines, and can add a botanical charm to any crafting project. Some of our designs are free, and you'll also receive PNG, EPS, and DXF files for added versatility. With our detailed gardening SVGs, you can unlock endless creative possibilities and take your crafting projects to the next level.
Love chickens and gardening more than people? Then our "I Like Chickens And Gardening And Maybe 3 People" free SVG design is perfect for you! The unique design features the phrase in a playful font and is perfect for custom t-shirts, tote bags, or any other gardening-related decorations. The black and white color scheme allows for easy customization and is compatible with a variety of cutting machines. Download our "I Like Chickens And Gardening And Maybe 3 People" free SVG design today and show off your love for chickens and gardening!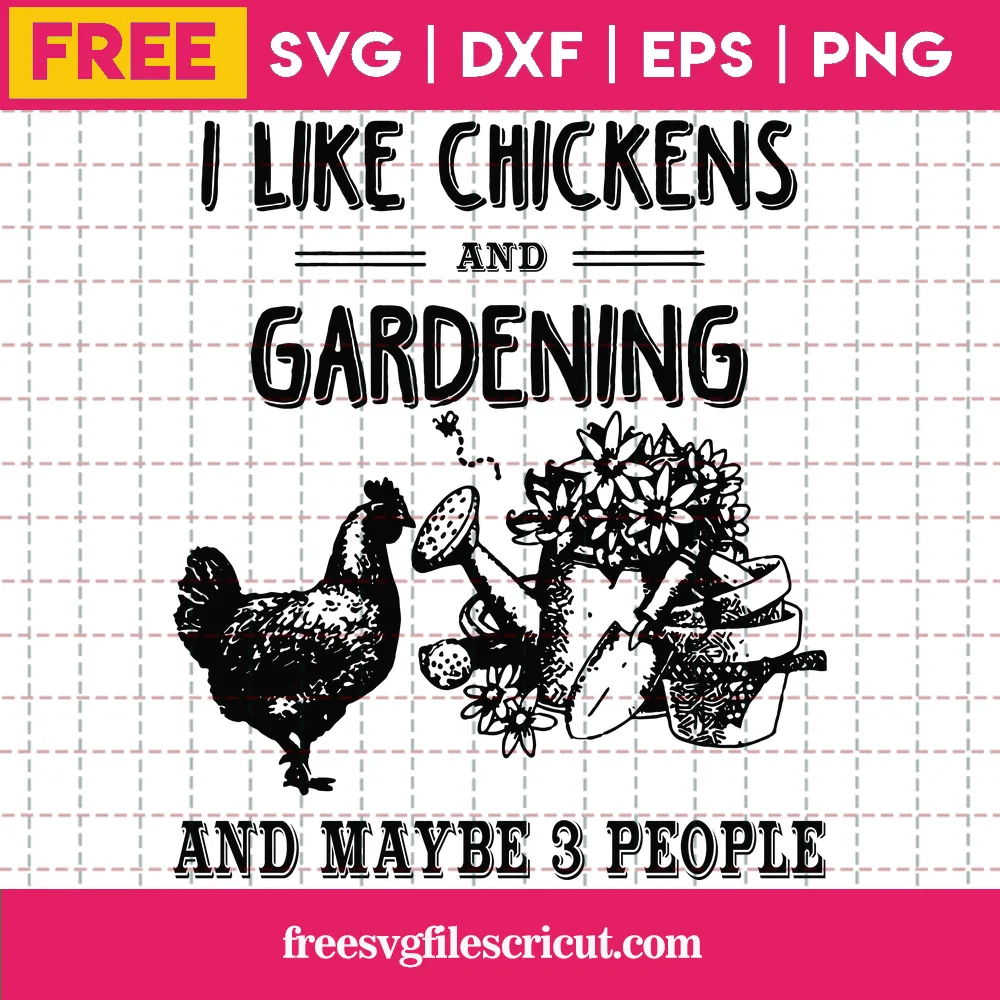 Add some humor to your gardening tools with the "What The Fucculent" Cactus Plant Gardening Black and White Vector cutting SVG design. Use it to create vinyl decals for your shovels, trowels, or any other gardening equipment you may have.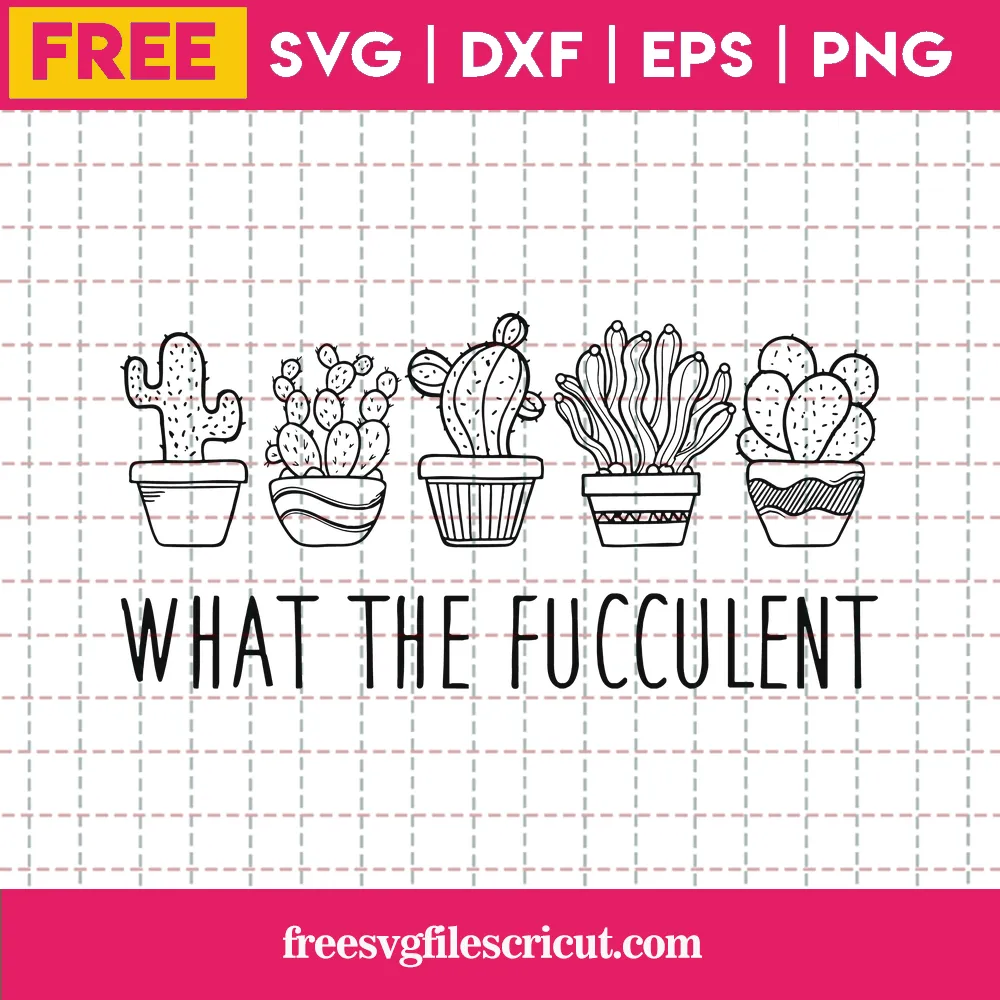 "Hoeing Ain't Easy" Gardening Scalable Vector Graphics is perfect for DIYers who love to add a touch of humor to their gardening projects. Compatible with Cricut and Silhouette machines, this layered SVG file allows you to create custom items that showcase your gardening skills with a witty twist. Get your hands dirty with this gardening SVG and bring some laughter to your gardening endeavors!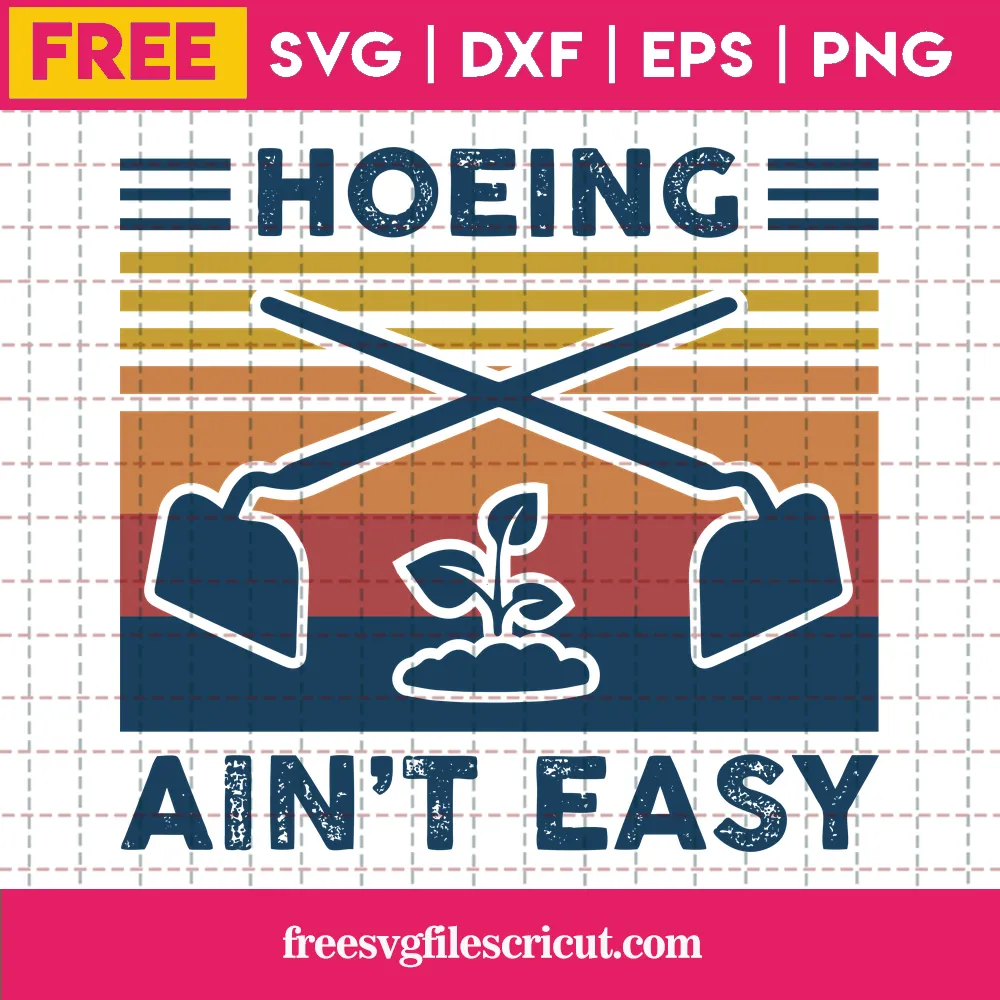 If you're easily distracted by dogs and plants, our gardening free commercial use SVG cut file is perfect for you! Compatible with Cricut Design Space, Silhouette Studio, InkSpace, and other cutting machines, this high-quality SVG design allows you to create custom items that reflect your love for gardening and furry friends. Add this playful and charming design to your crafting projects, whether it's on a t-shirt, mug, or garden sign. Let your passion for gardening and dogs shine with our easily distracted gardening SVG!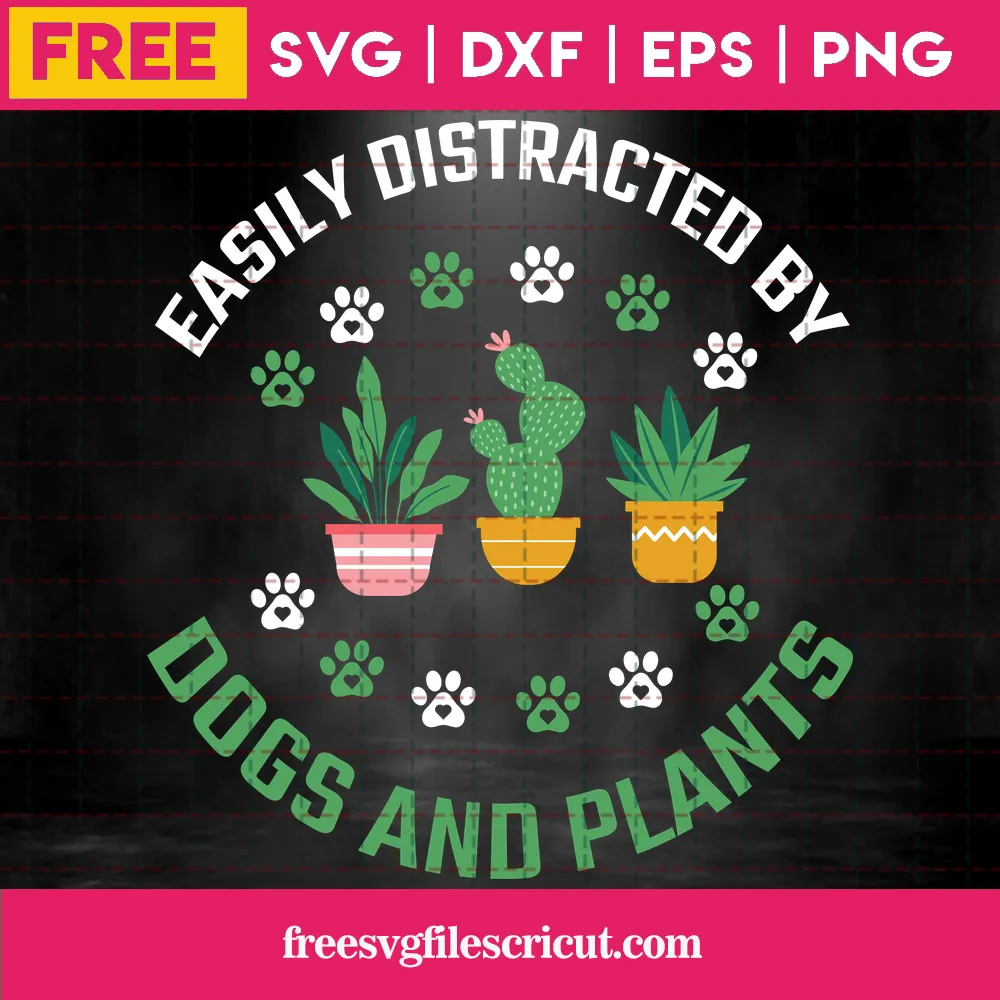 With our Four Seasons Total Landscaping Agrimotor Retro Layered SVG Digital Download, you can add a touch of humor and creativity to your DIY projects. Perfect for P-O-D designers, this unique design is compatible with various cutting machines and can be used to create pantry labels, t-shirts, bags, mugs, and more. Whether you want to commemorate a memorable event or simply add a fun twist to your crafting projects, our graphic SVG design is sure to impress.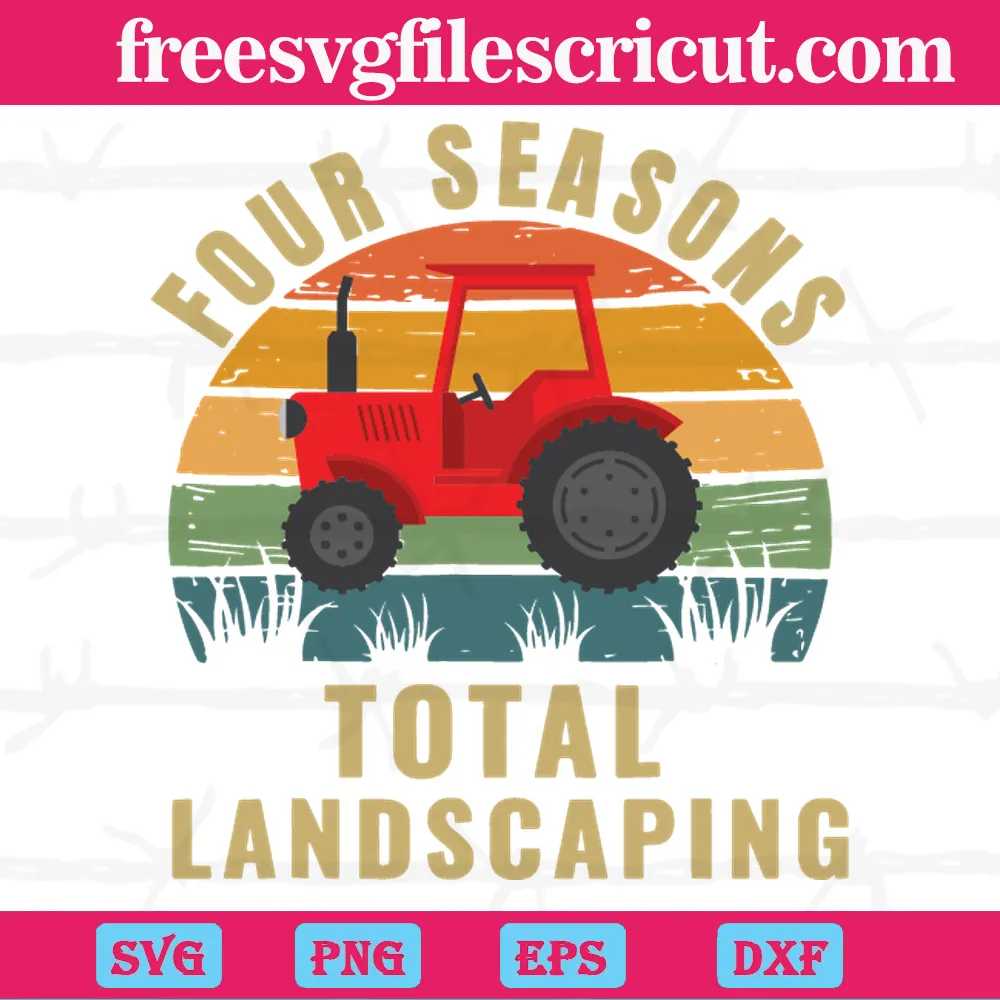 The image depicts a pair of gloves, a flower pot, and a watering can with the phrase "You're Never Too Old To Play In The Dirt." This design is ideal for creating printed T-shirts, garden signs, or flags for those who love gardening, using materials such as Cricut Outdoor Premium (Permanent) Vinyl, Standard Grip Transfer Tape, a Fine-Point Blade, Rubbing Alcohol, Lint-Free Paper Towels, Painter's Tape, a Cricut StandardGrip Cutting Mat, and a weeding tool.. With commercial use allowed, you can even sell your creations! Let your creativity bloom and enjoy the playful spirit of gardening with our funny SVG design.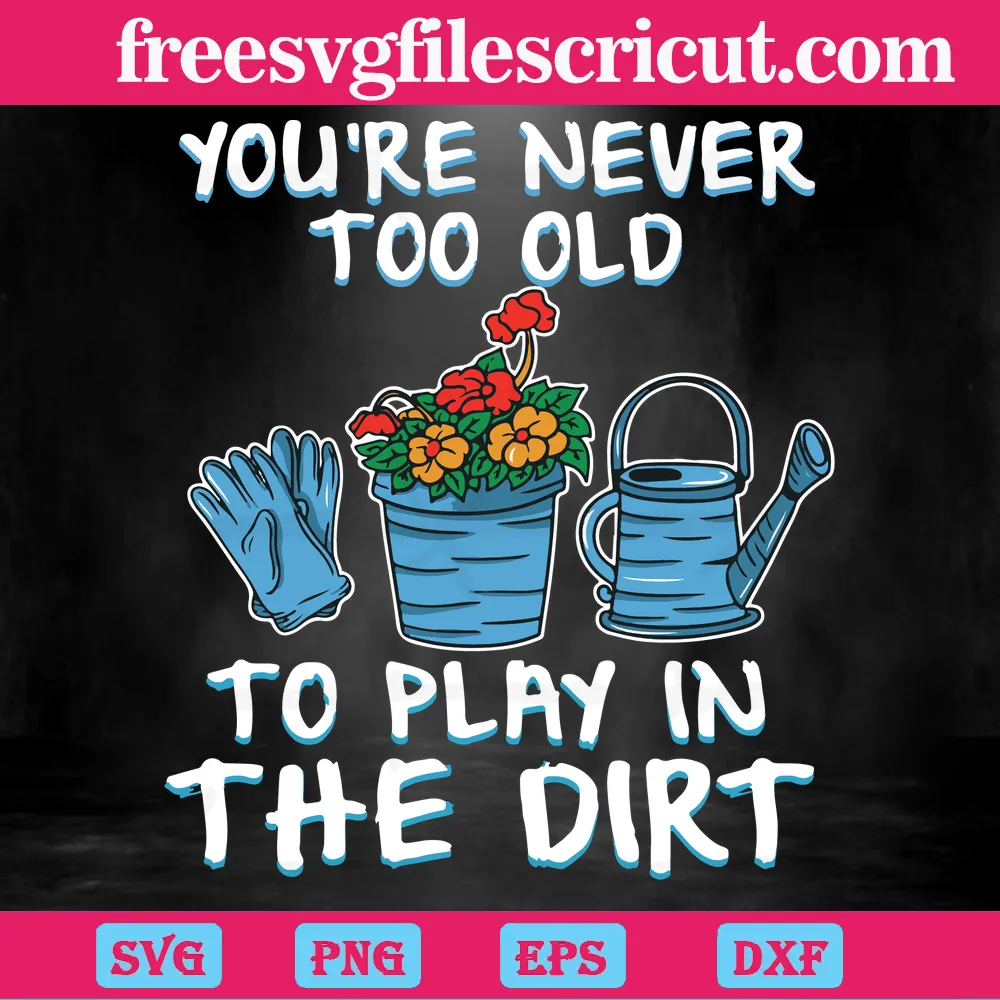 The "Cat Dad, The Man, The Myth, The Gardening Legend" Clipart SVG is the perfect gift for the cat-loving dad who is also a gardening enthusiast. This design features a silhouette of a cat with the text "Cat Dad" above it, and "The Man, The Myth, The Gardening Legend" below it. Download the SVG file and customize it to create a unique and personalized gift for Father's Day, Dad birthday or any occasion.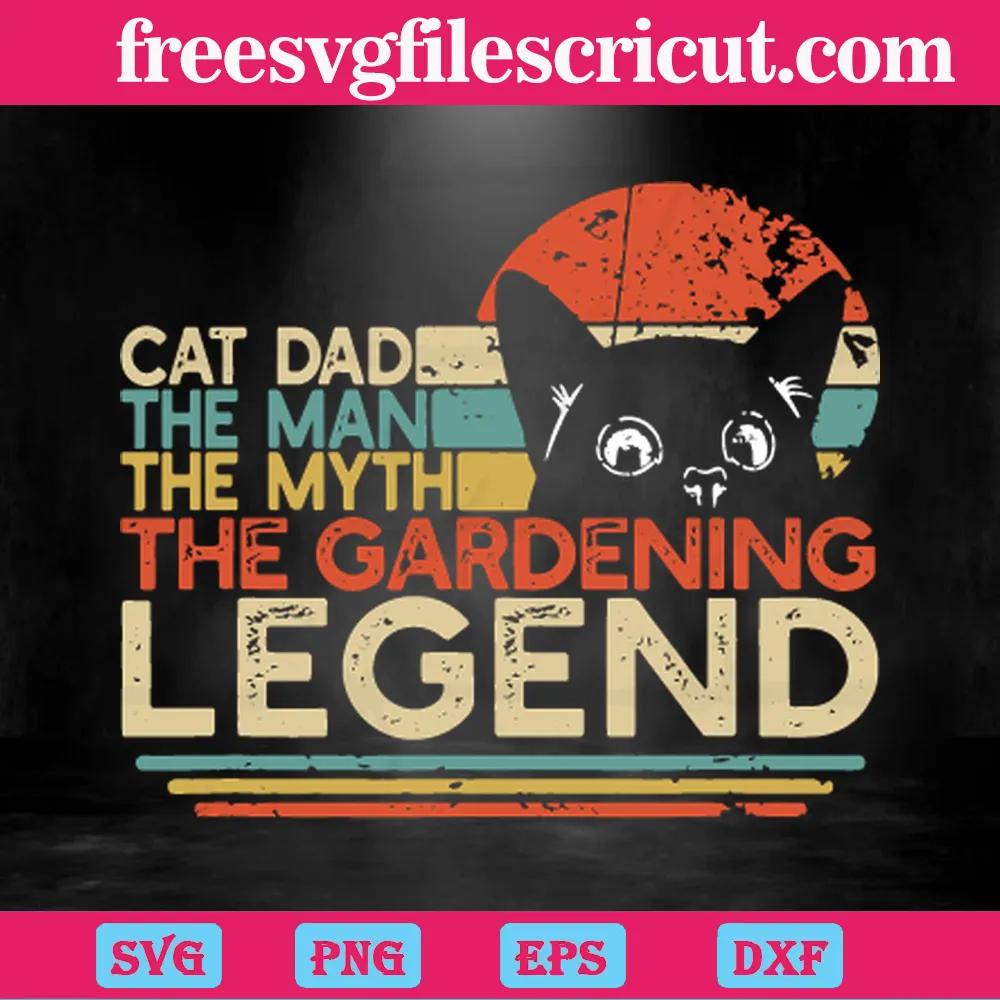 Express your love for gardening with our "I Will Be In My Office" gardening tools digital file. Our gardening Scalable Vector Graphics is designed with multiple layers and a transparent background, making it incredibly easy to edit, resize, and change colors without any loss of quality. It is also highly compatible with various cutting machines such as Brother ScanNCut and Sister Romeo and Juliet. This makes it perfect for creating DIY patio planters, garden signs, plant hangers, and cheerful fences with ease. Whether you're a gardening enthusiast or looking for a unique gift for a green-thumb friend, our SVG design adds a touch of humor to any gardening project. Let your creativity grow with our digital design that's sure to make a statement in your gardening "office".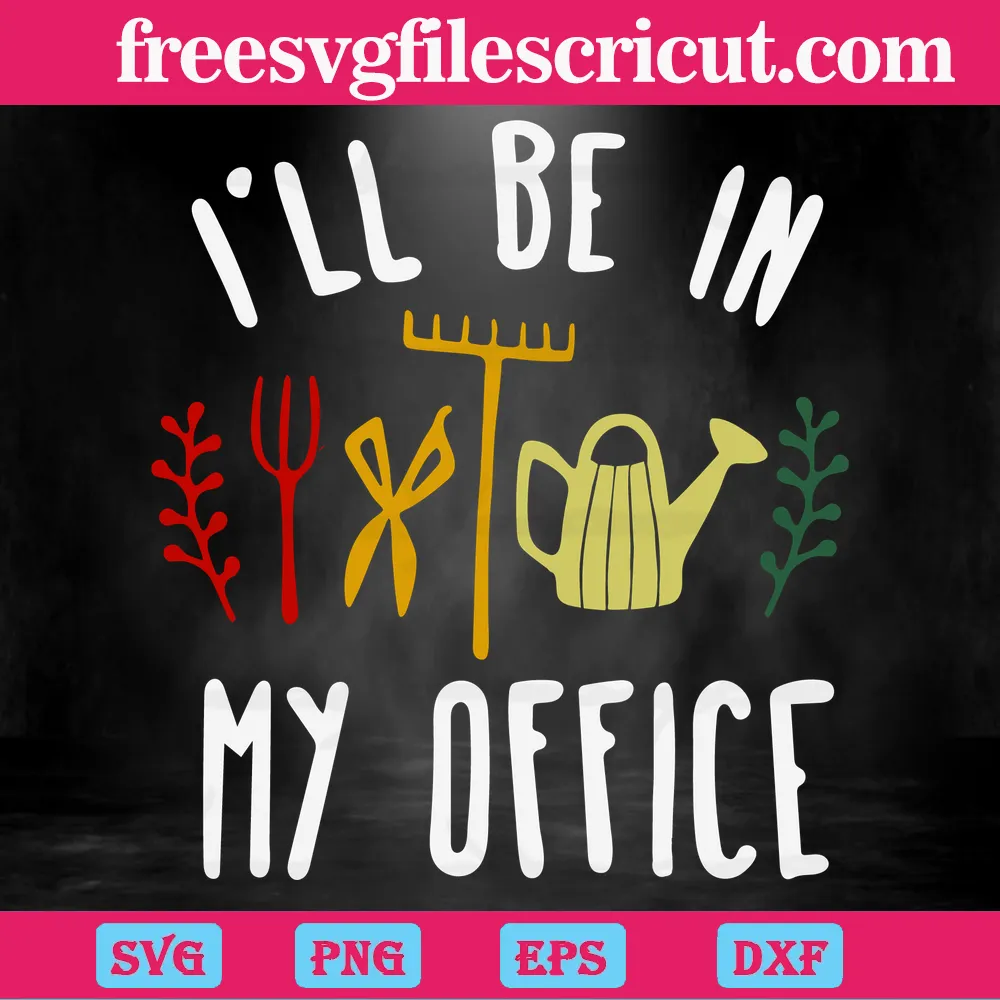 "Sorry I Can't I Have To Water My Flowers" Cutting SVG is a perfect DIY garden project for those who love gardening. This graphic design can be used for creating unique garden signs, planting labels, t-shirts, and more. It features a playful typography with the quote "Sorry I Can't I Have To Water My Flowers" and can be easily customized with different colors, sizes, and materials. It is a great addition to any garden enthusiast's collection of designs.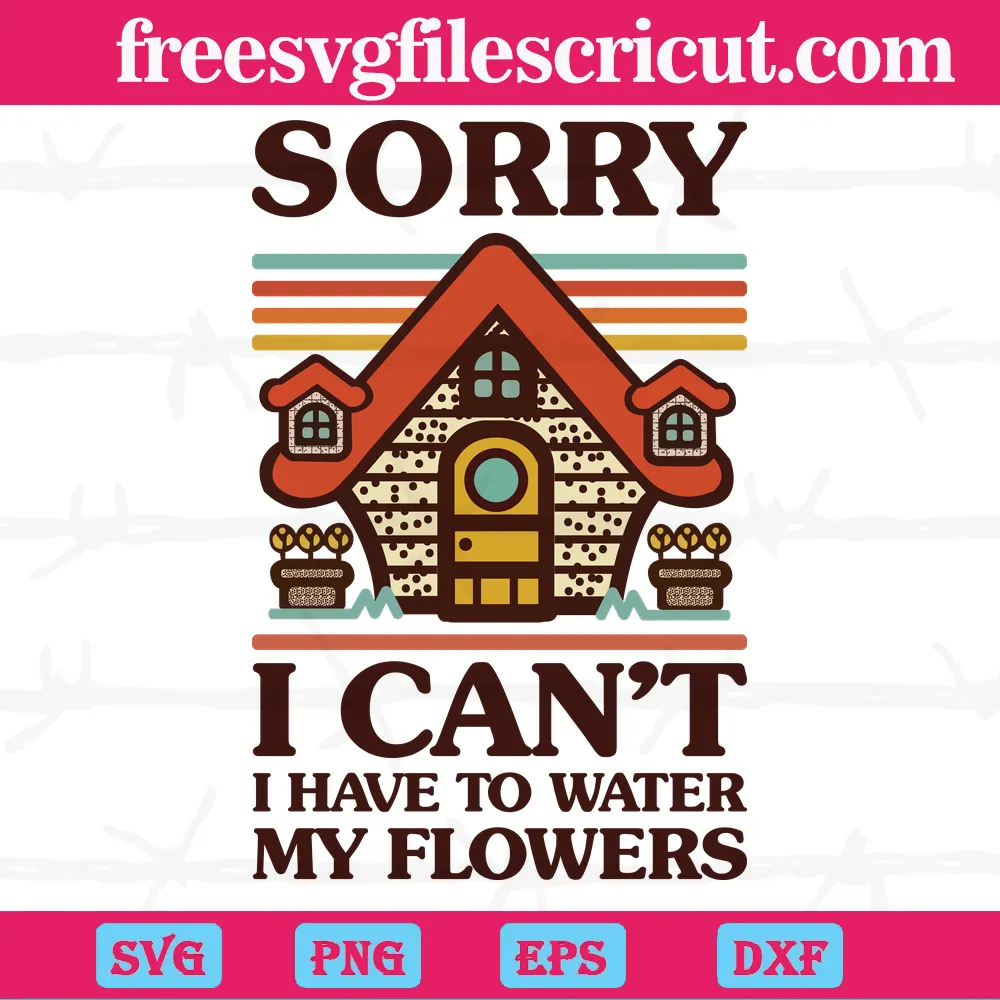 If you love gardening and have a passion for raising chickens, then you'll definitely appreciate this colorful and funny design. The "I Just Want To Work In My Garden And Hang Out With My Chickens" downloadable file is perfect for creating DIY projects.. The design is free to download for commercial use and comes in a variety of formats including SVG, EPS, PNG, and DXF. So, get ready to add some humor to your gardening and chicken raising activities with this hilarious design.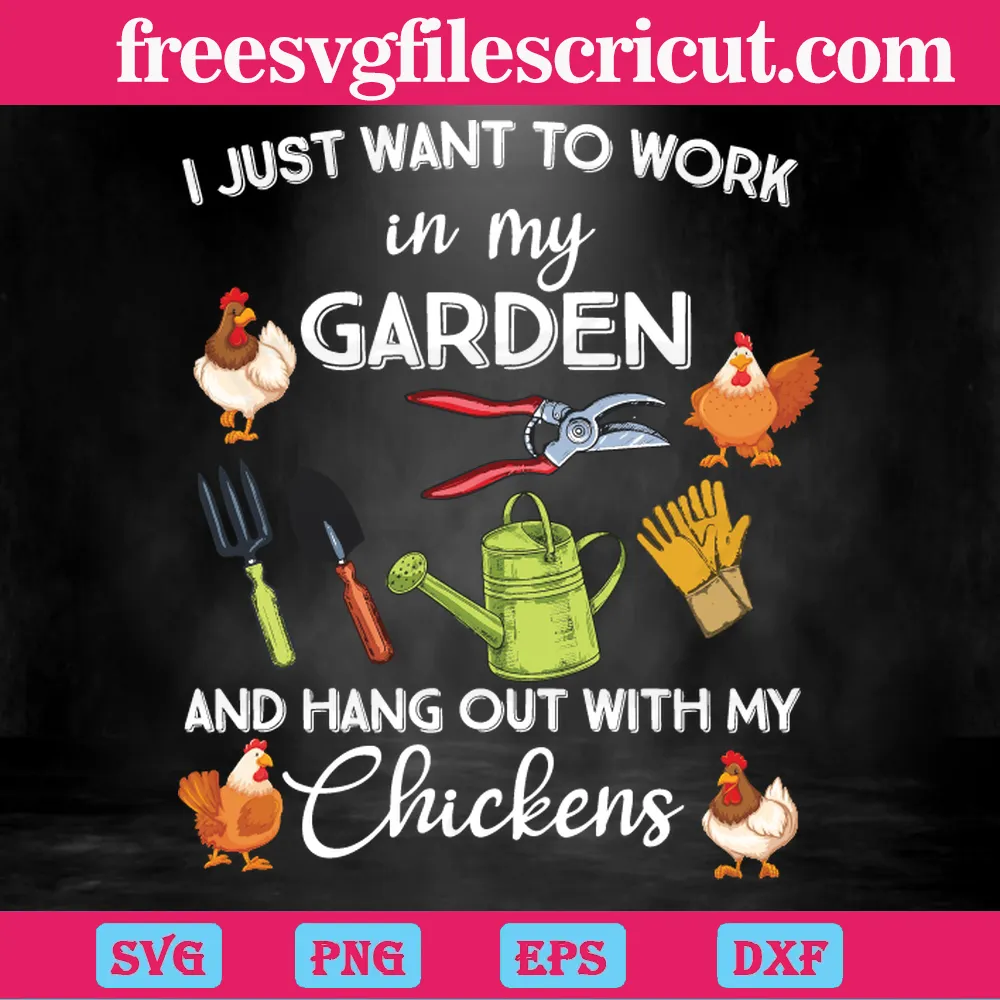 After download our graphic designs, you will receive 4 high-quality design files for your next crafting project:
1 EPS file

– Scalable vector, editable file for Adobe Illustrator, Inkscape, Corel Draw (compatible with most cutting plotter software);

1 PNG file

– 300 dpi High Resolution, transparent background;

1 SVG file

– Universal format compatible with Silhouette Studio Designer, Cricut Design Space, Make the Cut, Sure Cuts A Lot, Brother ScanNCut, Cameo and others;

1 DXF file

– Line format for cutting in Silhouette, other cutting plotters or laser engraving machines;
These vector files are fully editable and scalable, providing you with the flexibility to create unique designs that stand out.
Unleash your creativity with our diverse collection of Gardening SVG files! Discover limitless possibilities by exploring our Gardening SVG catalog, where you'll find a wide range of designs to suit your taste and requirements. For even more variety, visit our website freesvgfilescricut.com, offering a plethora of options on various topics. Let your imagination soar with our extensive collection of SVG files, and bring your creative visions to life!