Embark on a journey into the captivating world of Among Us with our Among Us SVG collection, where the essence of DIY creativity takes center stage! Discover an array of digital marvels, featuring beloved Among Us characters, iconic symbols, and captivating designs. Elevate your crafts and merchandise with the intriguing charm of Among Us by adding personalized touches using our carefully crafted SVG files.
What is Among us?
"Among Us" is a multiplayer online party game developed by InnerSloth. Set in a spaceship or space station, players are assigned the roles of Crewmates and Impostors. Crewmates complete tasks while trying to identify the hidden Impostors among them. Impostors sabotage the ship and eliminate Crewmates without getting caught. Rounds involve discussions, voting, and social deduction as players work together to uncover the Impostors' identities. The game's simple yet suspenseful gameplay, colorful visuals, and focus on teamwork and deception have contributed to its widespread popularity."
What is an SVG File?
An SVG file, (which stands for scalable vector graphic), is a standard graphics file that is mainly used for rendering two-dimensional images.
SVG images can be scaled up or down without losing quality or becoming pixelated, making them ideal for logos, icons, and other types of graphics that need to be displayed at various sizes.
They are fantastic for so many applications, such as apparel, signs and cutting machines!
How to Open SVG Files?
Next, we'll look at how to open an SVG file!
There are many software choices for opening SVG files. However, we will focus on the options for cutting machines since they are the most commonly used.
Typically, SVG files are compressed within a zip folder and require extraction before they can be accessed.
Before importing the cutting SVG files into your preferred software program, like Cricut Design Space, or Silhouette Studio, …, you must first unzip the downloaded file by double-clicking the folder and selecting "extract all."
During the extraction process, you'll be prompted to choose a destination for your files. To avoid difficulty in retrieving them, you can create a dedicated folder on your desktop or computer labeled "SVG files."
It's crucial to keep track of the extraction location since you'll need to access the files again later.
Among Us SVG Files
Unveil boundless creative possibilities within our comprehensive Among Us SVG Files collection, conveniently accessible on our website! Our thoughtfully assembled assortment spans a broad spectrum of options, meticulously tailored to address your varied creative aspirations. And as an added bonus, relish the advantage of complimentary access to handpicked designs we're confident will seamlessly align with your creative vision.
This title signifies a comprehensive set of digital assets tailored for crafting, digital artwork, and designing merchandise related to "Among Us." The files likely depict the game's characters engaged in amicable interactions, capturing the camaraderie that's a hallmark of the game. This versatile collection empowers creators to bring their ideas to life across a range of mediums and applications.
These files are provided in various formats to suit different design requirements. SVG ensures scalability for applications like cutting machines and vector graphics software. PNG offers transparency for digital designs and web graphics. DXF accommodates CAD software and cutting machines, while EPS ensures high-quality vector graphics for professional printing and graphic design.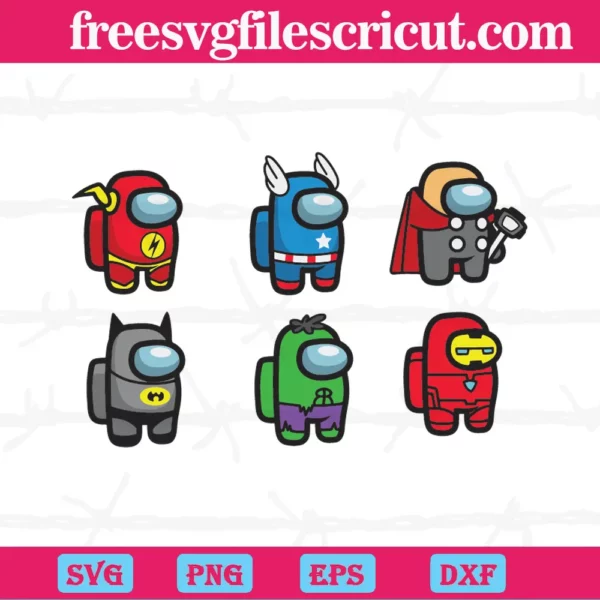 These files, available in SVG, PNG, DXF, and EPS formats, are tailored for use with Cricut machines. SVG ensures versatile scalability for applications like Cricut machines and vector graphics software. PNG provides images with transparent backgrounds, suitable for digital designs and the web. DXF format supports CAD software and cutting machines, while EPS ensures high-quality vector graphics for professional printing and design work.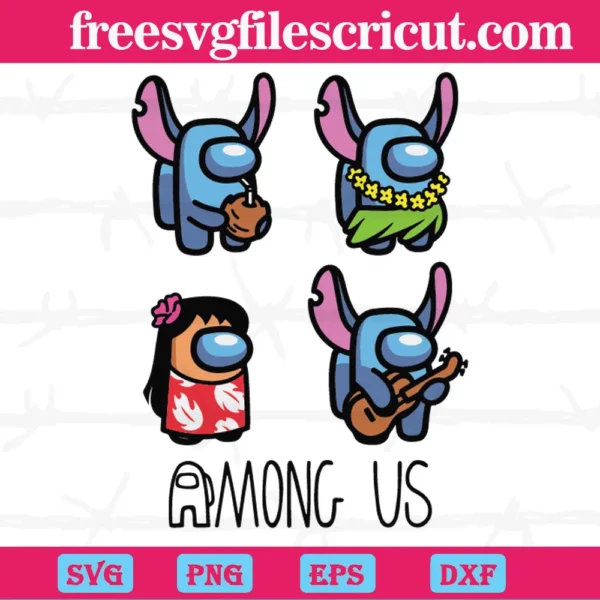 These SVG files are specifically crafted for crafting and DIY endeavors. The SVG format ensures easy resizing without compromising quality, making them suitable for a range of creative applications. This collection implies a fusion of educational milestones and the popular "Among Us" universe, providing crafters, educators, and enthusiasts with versatile assets to infuse playful characters and elements into crafting and DIY projects related to the 100-day school celebration.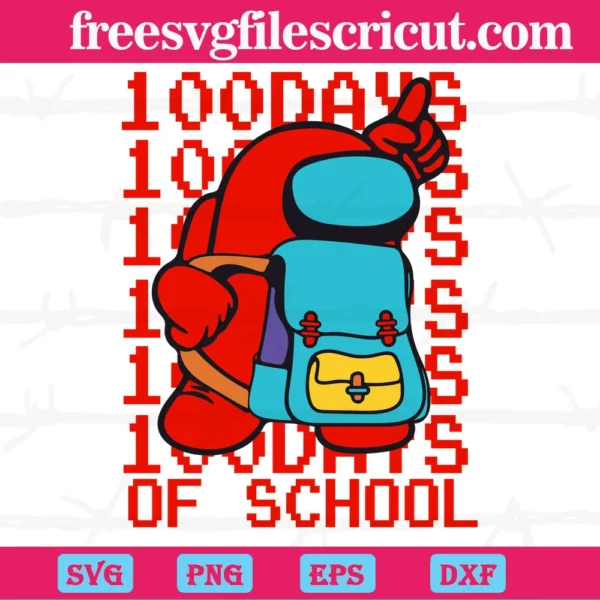 This title suggests a comprehensive set of digital assets that creatively blend the gameplay and characters of "Among Us" with the spooky essence of Halloween, embodied by the ghostly theme. Crafters and designers can utilize these files for a range of projects, such as creating Halloween-themed decorations, apparel, and other creative endeavors. The downloadable designs enable a seamless incorporation of "Among Us" charm into Halloween-inspired creations.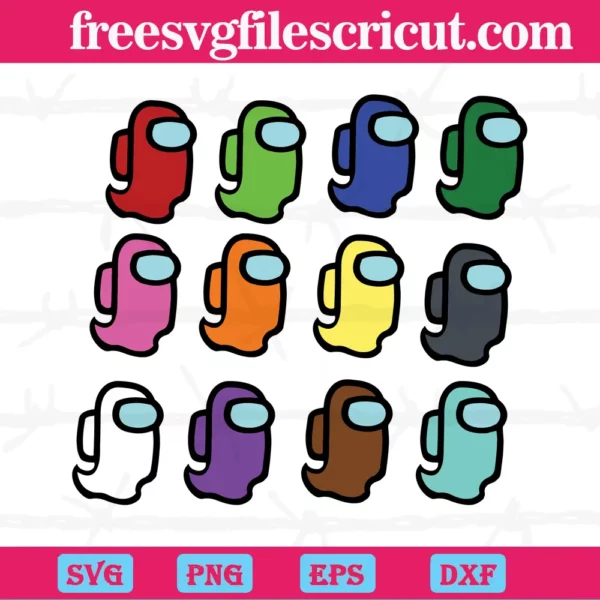 SVG format allows for easy resizing without loss of quality, making these files suitable for various digital projects, including crafting, graphic design, and more. The phrase "Trust No One Among Us" is a common sentiment in the game, highlighting the suspicion and uncertainty players experience as they try to identify impostors.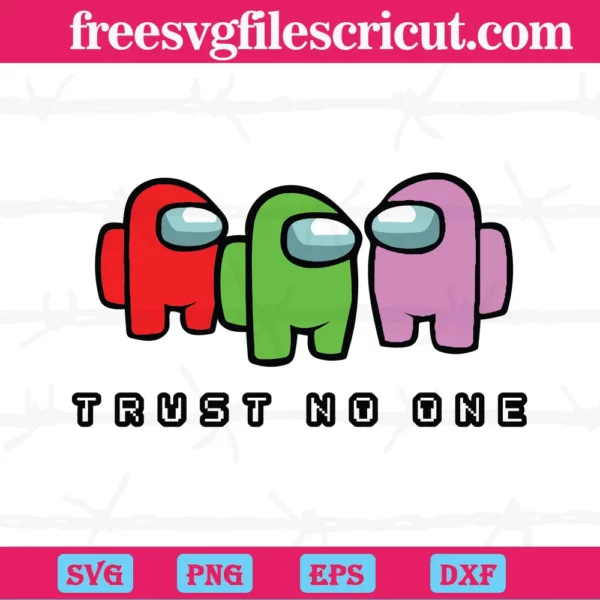 The statement "Who Is The Impostor Among Us, Cutting File SVG" introduces a digital design resource centered on the popular game "Among Us." The cutting file is provided in SVG format, suggesting its suitability for use with cutting machines and various crafting applications.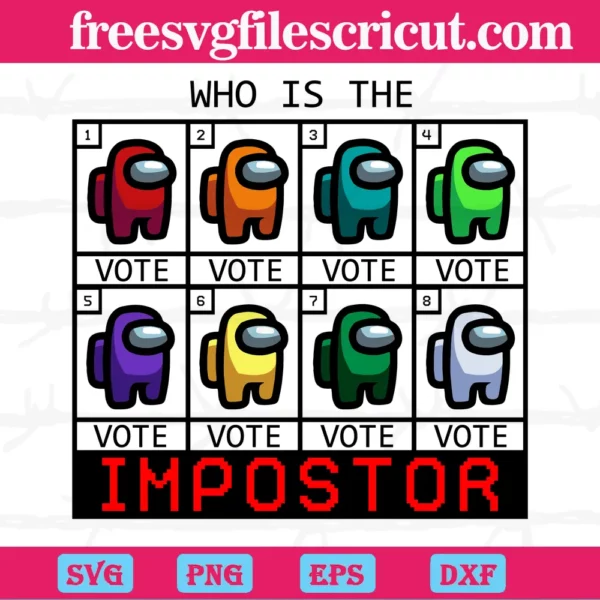 Prepare to take your design projects to the next level with our expansive collection of Among Us SVG files! We're excited to unveil a meticulously curated selection that promises to infuse your creations with a touch of magic. Each Among Us SVG file has been carefully chosen to showcase our finest designs, ensuring that you'll discover something that deeply resonates with your creative essence.
For those with an affinity for diverse design themes, we warmly encourage you to explore our website, freesvgfilescricut.com. Within its digital realm, you'll encounter a diverse array of designs featuring beloved characters from popular culture. We're confident that you'll stumble upon designs that set ablaze your artistic inspiration.