Experience the essence of Venom with our exclusive collection of Venom SVG files. These files capture the iconic features of Venom, from his menacing appearance to his extraordinary abilities and ruthless demeanor. With our SVG files, you can unleash your creativity and customize each design to your preference. Whether you're creating crafts, apparel, or decor, our Venom SVGs are the perfect addition to your projects. Let your imagination run wild and bring the dark symbiote's essence to life with our high-quality Venom SVG files!
Who is Venom?
Venom is a character appearing in American comic books published by Marvel Comics. The character is a sentient alien symbiote with an amorphous, liquid-like form, who survives by bonding with a host, usually human. This dual-life form receives enhanced powers and usually refers to itself as "Venom".
What is an SVG File?
An SVG file, (which stands for scalable vector graphic), is a standard graphics file that is mainly used for rendering two-dimensional images.
SVG images can be scaled up or down without losing quality or becoming pixelated, making them ideal for logos, icons, and other types of graphics that need to be displayed at various sizes.
They are fantastic for so many applications, such as apparel, signs and cutting machines!
How to Open SVG Files?
We'll now move on to instructions for opening an SVG file.
There are many software choices for opening SVG files. However, we will focus on the options for cutting machines since they are the most commonly used.
Typically, SVG files are compressed within a zip folder and require extraction before they can be accessed.
Before importing the file into your preferred software program, you must first unzip the downloaded file by double-clicking the folder and selecting "extract all."
During the extraction process, you'll be prompted to choose a destination for your files. To avoid difficulty in retrieving them, you can create a dedicated folder on your desktop or computer labeled "SVG files."
It's crucial to keep track of the extraction location since you'll need to access the files again later.
Venom SVG Vector Files
Our website offers a vast selection of Venom SVG Files that cater to all your needs. We have compiled a comprehensive list of options that we believe are suitable for you. Furthermore, we have some designs that you can download for free. Not only SVG, when you download the files, you also get SVG, PNG, EPS, DXF files for multiple purposes.
The design showcases both the menacing appearance of Venom and the entity with which it has merged. This free SVG is really cool and unique. Make these easy and cute crafts with your Cricut or Silhouette machine, and especially, it's free.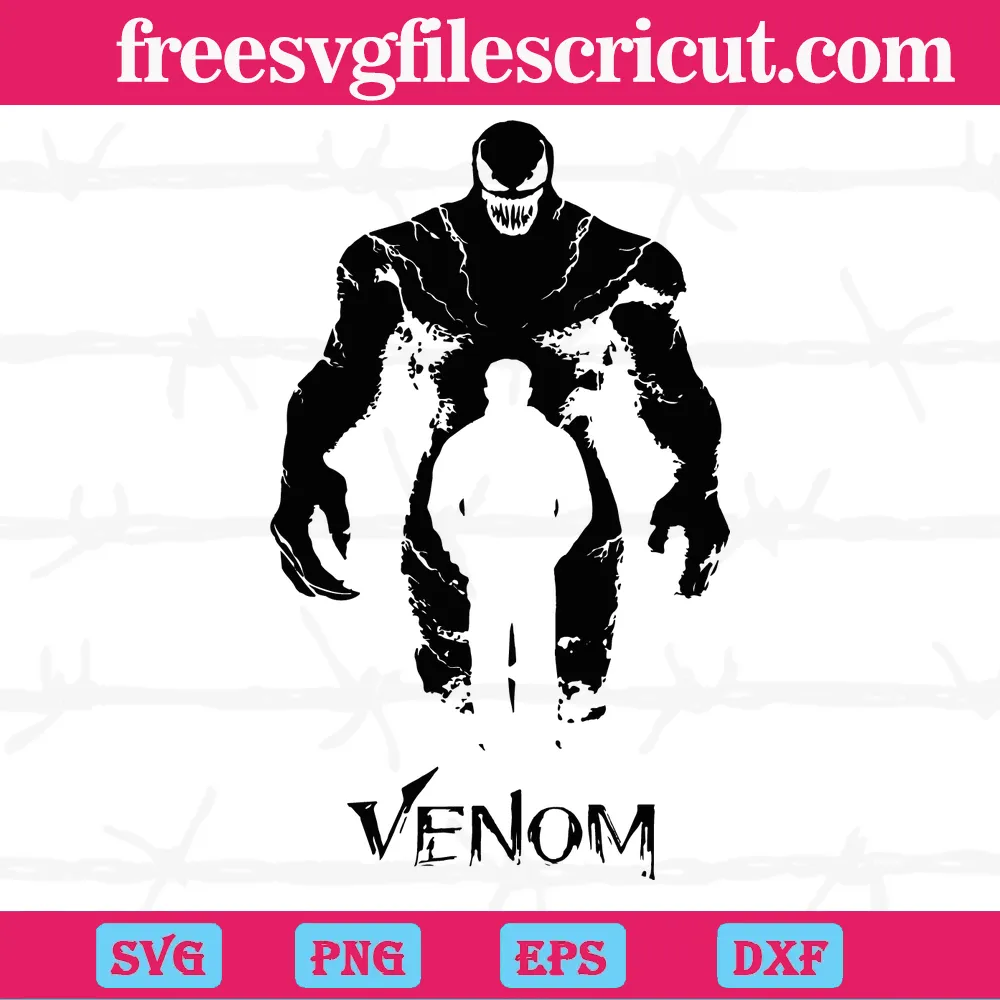 Unleash the power of Venom with our free "We are Venom" SVG! This iconic quote from the Marvel character is now available as a complimentary SVG file, allowing you to infuse your crafts with the dark and menacing aura of Venom. With its striking typography and powerful message, this SVG file is perfect for creating eye-catching T-shirts, decals, posters, and more.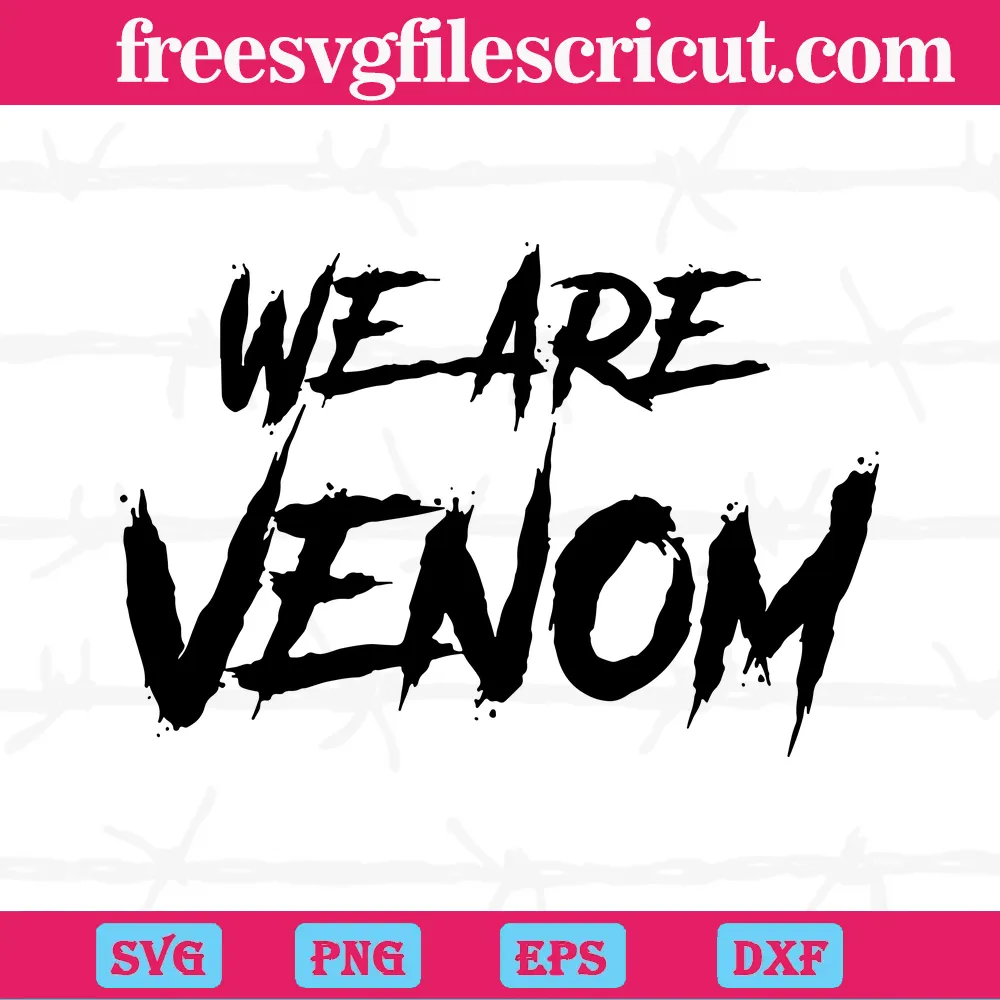 The Venom Mouth SVG is an impressive design that captures the fierce and fearsome nature of the iconic Marvel character, Venom. With its sharp teeth, menacing grin, and intricate details, the Venom Mouth SVG is perfect for adding an edgy and powerful touch to your crafts.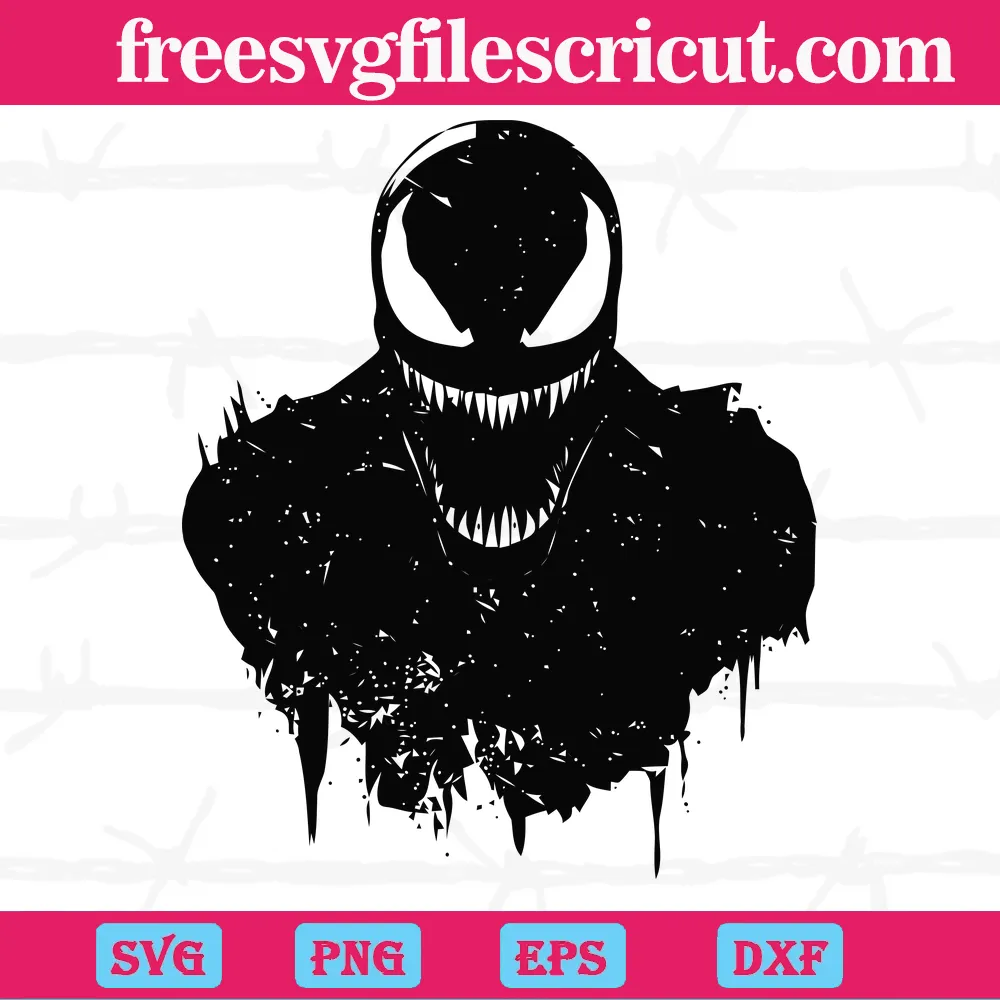 With its exceptional uniqueness and flawless design, this piece is an impeccable addition to your collection. With its cute and playful design, there is no doubt it is a great addition to any project and is sure to add a touch of whimsy and charm to your creations.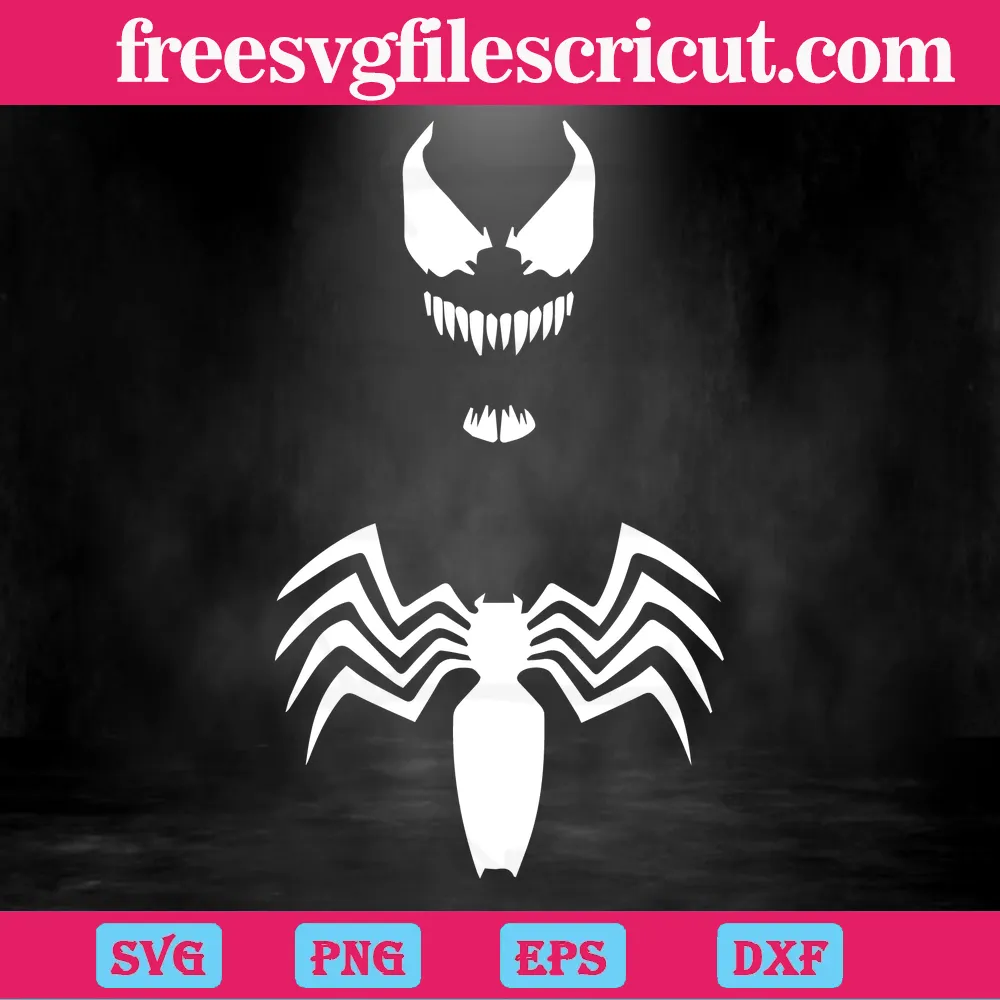 Carnage with our Red Carnage SVG collection! Create unique and captivating crafts with our high-quality SVG files featuring this iconic Marvel character. Click now to add a touch of villainous flair to your DIY projects and let your creativity run wild with our Red Carnage SVG designs!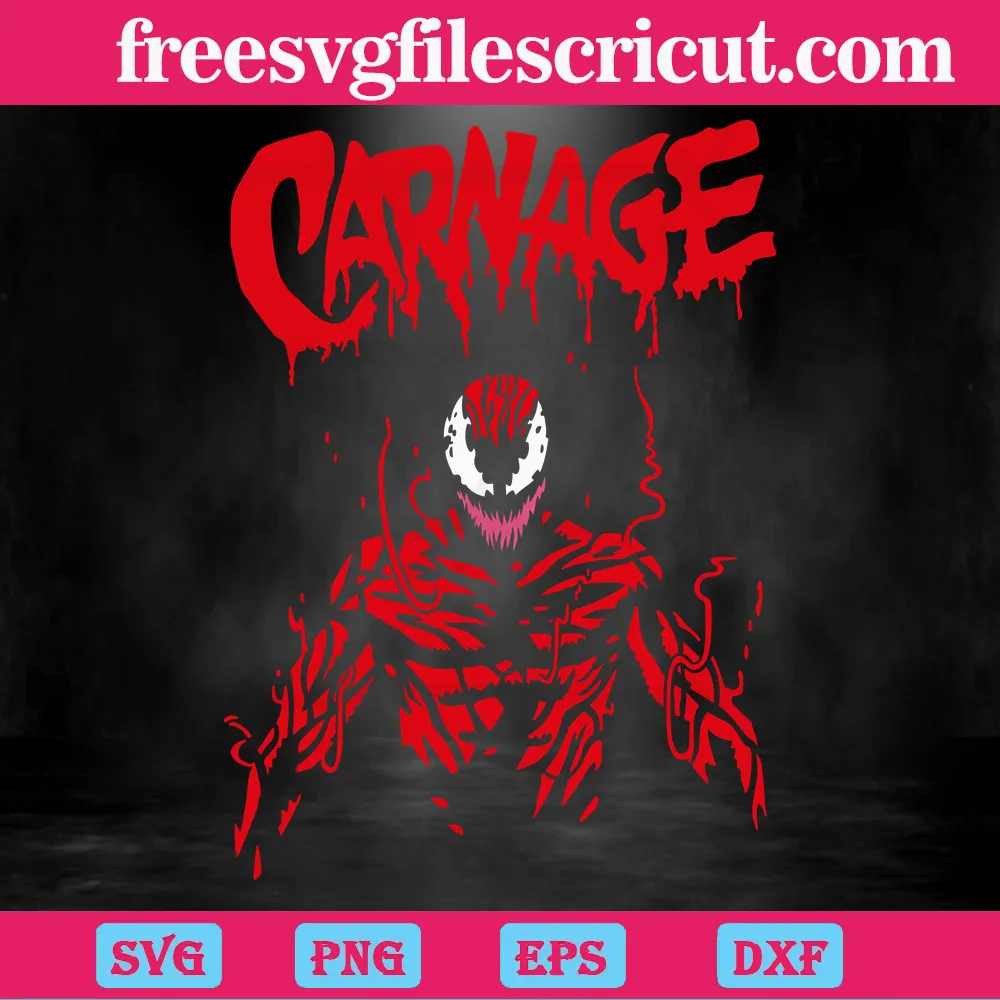 With its combination of cuteness and fear factor, this design will give your product a one-of-a-kind appeal.
Stop procrastinating! Grab it, utilize it, and adorn it immediately! This Venom Spiderman cutting SVG file can be opened, edited, resized, and color-changed using Cricut Design Space, Silhouette Studio, or InkScape.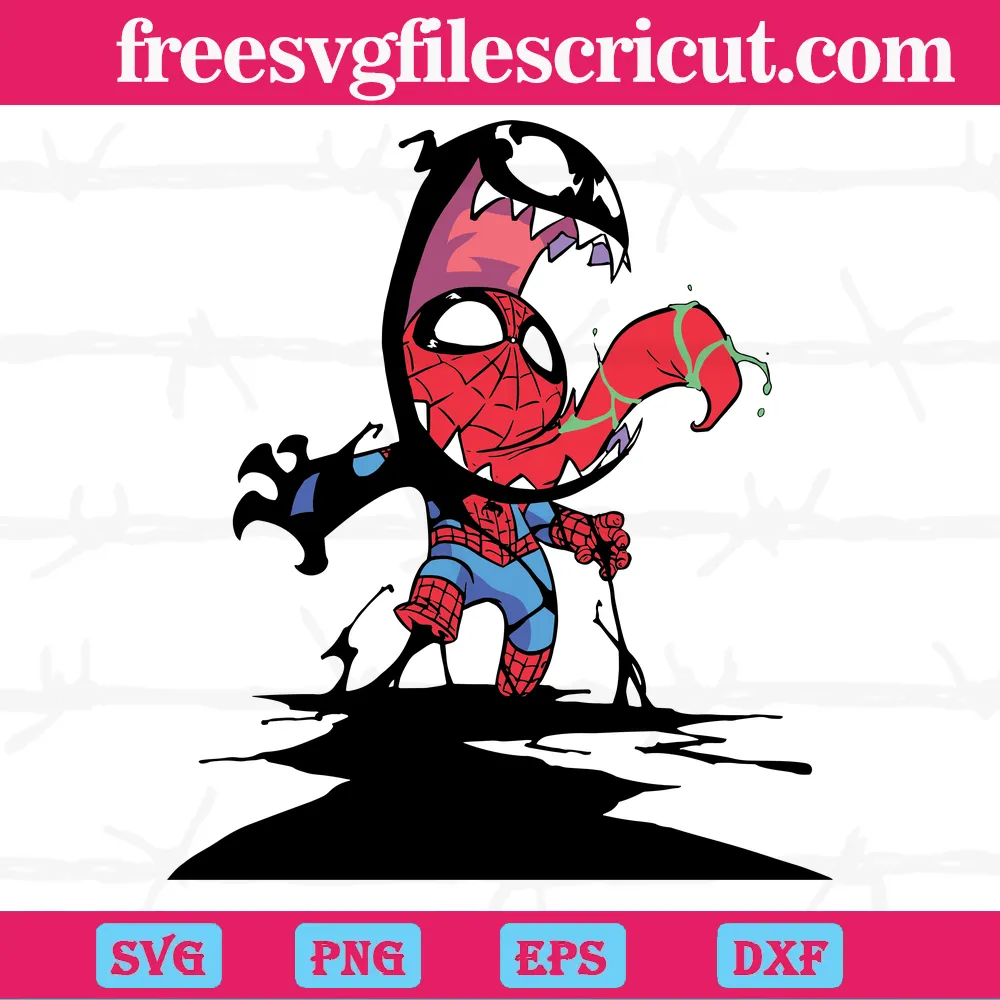 Unleash your creativity with our Baby Groot Venom SVG design! Create stunning crafts with our high-quality files that showcase the fusion of Baby Groot and the iconic Venom character. Click now to browse our collection and get inspired!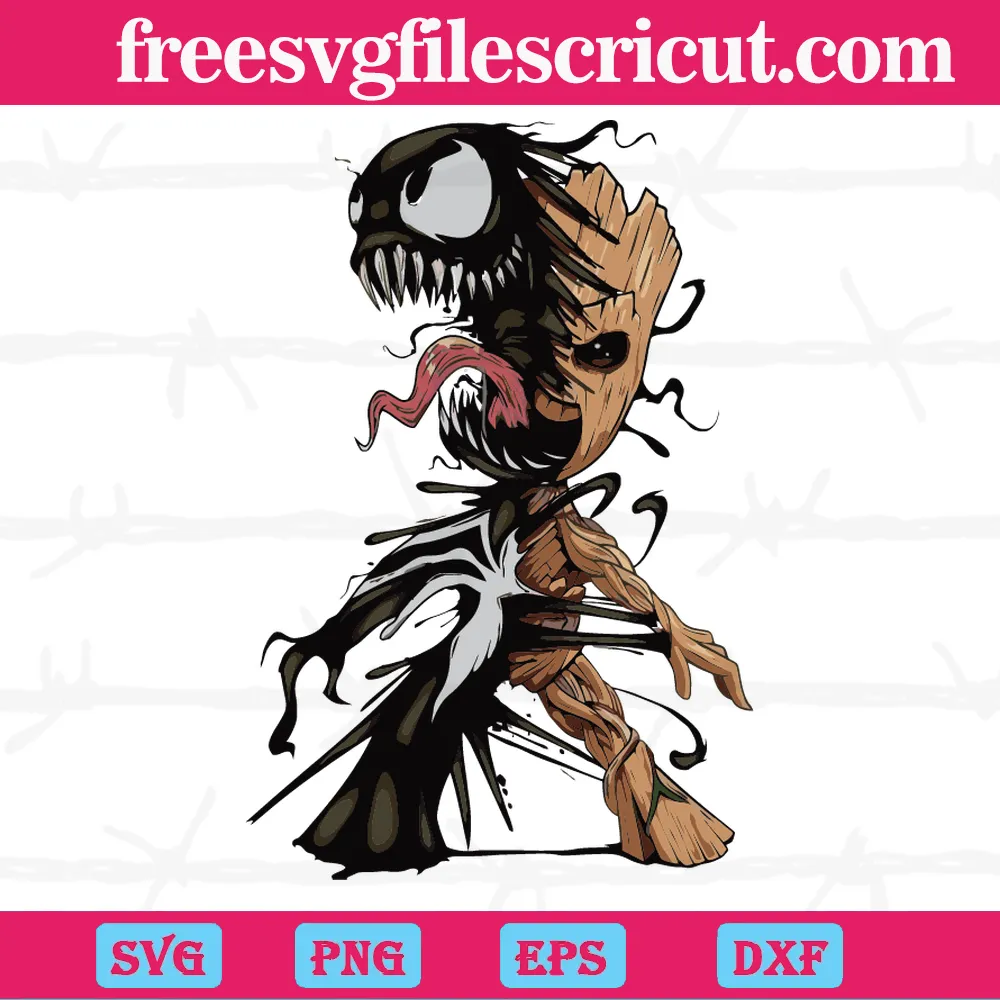 Upon downloading our files, YOU WILL RECEIVE 4 high-quality design files for your next crafting project:
1 EPS file – Scalable vector, editable file for Adobe Illustrator, Inkscape, Corel Draw (compatible with most cutting plotter software);
1 PNG file – 300 dpi High Resolution, transparent background;
1 SVG file – Universal format compatible with Silhouette Studio Designer, Cricut Design Space, Make the Cut, Sure Cuts A Lot, Brother ScanNCut, Cameo and others;
1 DXF file – Line format for cutting in Silhouette, other cutting plotters or laser engraving machines;
These vector files are fully editable and scalable, providing you with the flexibility to create unique designs that stand out.
We're excited to offer you an extensive collection of Venom SVG files that are sure to enhance your design projects. Our carefully curated selection of Venom SVG files represents some of our best designs, and we're confident that you'll find something that you love.
If you're interested in exploring other design themes, we invite you to take a look at our  Marvel theme collection, such as Avengers SVG, Black Panther SVG, Captain America SVG, Iron Man SVG, Groot SVG, Thanos SVG. With a wide range of designs featuring beloved characters from popular culture, you're sure to find something that inspires you.