Welcome to the captivating Star Wars universe, brought to life through our
Mandalorian SVG
project or DIY product! Whether you're a Star Wars fan looking to create your own Mandalorian-themed crafts or a DIY enthusiast seeking to add a touch of galactic adventure to your projects, our Mandalorian SVG is your key to unlocking endless possibilities. Join us in celebrating the magic of Star Wars with our Mandalorian SVG – the Force is strong with this one!
Who is Mandalorian?
Din Djarin, known as The Mandalorian, or Mando for short, is a fictional character in the Star Wars franchise, who appears as the titular protagonist of the Disney+ television series The Mandalorian and also appears in its spin-off The Book of Boba Fett. Orphaned as a young child, The Mandalorian was adopted into the Mandalorian culture and trained as a warrior, later becoming a bounty hunter and taking the title of his people as a sobriquet. The character is rarely seen without his silver, beskar helmet, which he is forbidden by creed to remove publicly.
What is an SVG File?
An SVG file, (which stands for scalable vector graphic), is a standard graphics file that is mainly used for rendering two-dimensional images.
SVG images can be scaled up or down without losing quality or becoming pixelated, making them ideal for logos, icons, and other types of graphics that need to be displayed at various sizes.
They are fantastic for so many applications, such as apparel, signs and cutting machines! 
How to Open SVG Files?
Next, we'll look at how to open an SVG file!
There are many software choices for opening SVG files. However, we will focus on the options for cutting machines since they are the most commonly used.
Typically, SVG files are compressed within a zip folder and require extraction before they can be accessed.
Before importing the cutting SVG files into your preferred software program, like Cricut Design Space, or Silhouette Studio, …, you must first unzip the downloaded file by double-clicking the folder and selecting "extract all."
During the extraction process, you'll be prompted to choose a destination for your files. To avoid difficulty in retrieving them, you can create a dedicated folder on your desktop or computer labeled "SVG files."
It's crucial to keep track of the extraction location since you'll need to access the files again later. 
Mandalorian SVG, EPS, DXF, PNG
Our collection of Mandalorian SVG files is the perfect addition to your crafting arsenal. These high-quality designs are compatible with a wide range of design software, including Cricut Explore, Silhouette Designer Edition, Adobe Suite, Adobe Illustrator, Inkscape, Corel Draw, and more. With our Mandalorian SVGs, you can create unique and professional-looking crafts, from t-shirts and tote bags to home decor and wall art. Let your creativity run wild with our versatile and easy-to-use SVG files.
This design features the iconic phrase "This is the way" , along with a stylized image of the show's titular character in his signature helmet. The design is available for free download as an SVG file, which can be used with a variety of cutting machines and software programs to create a wide range of projects.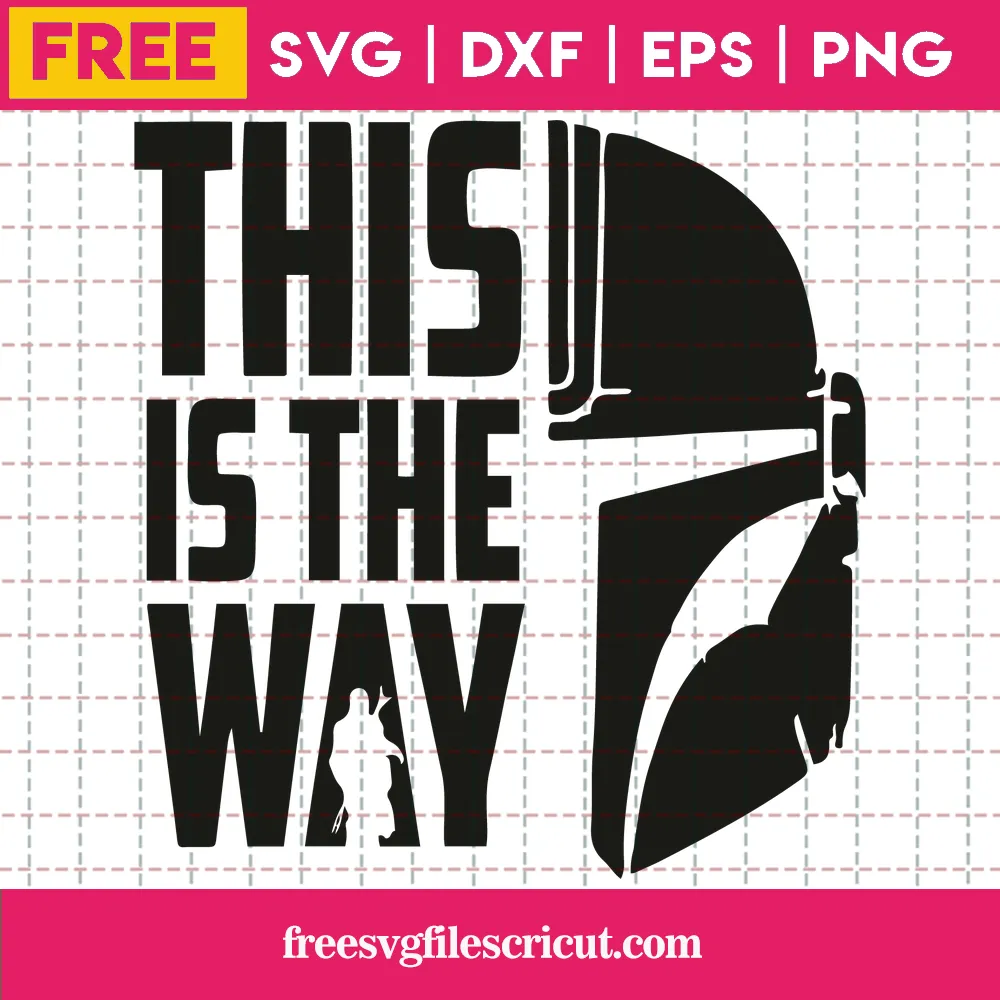 This fun free file is perfect for your projects! Make these easy and unique Mandalorian Helmets with your Cricut or Silhouette machine and especially, it's free.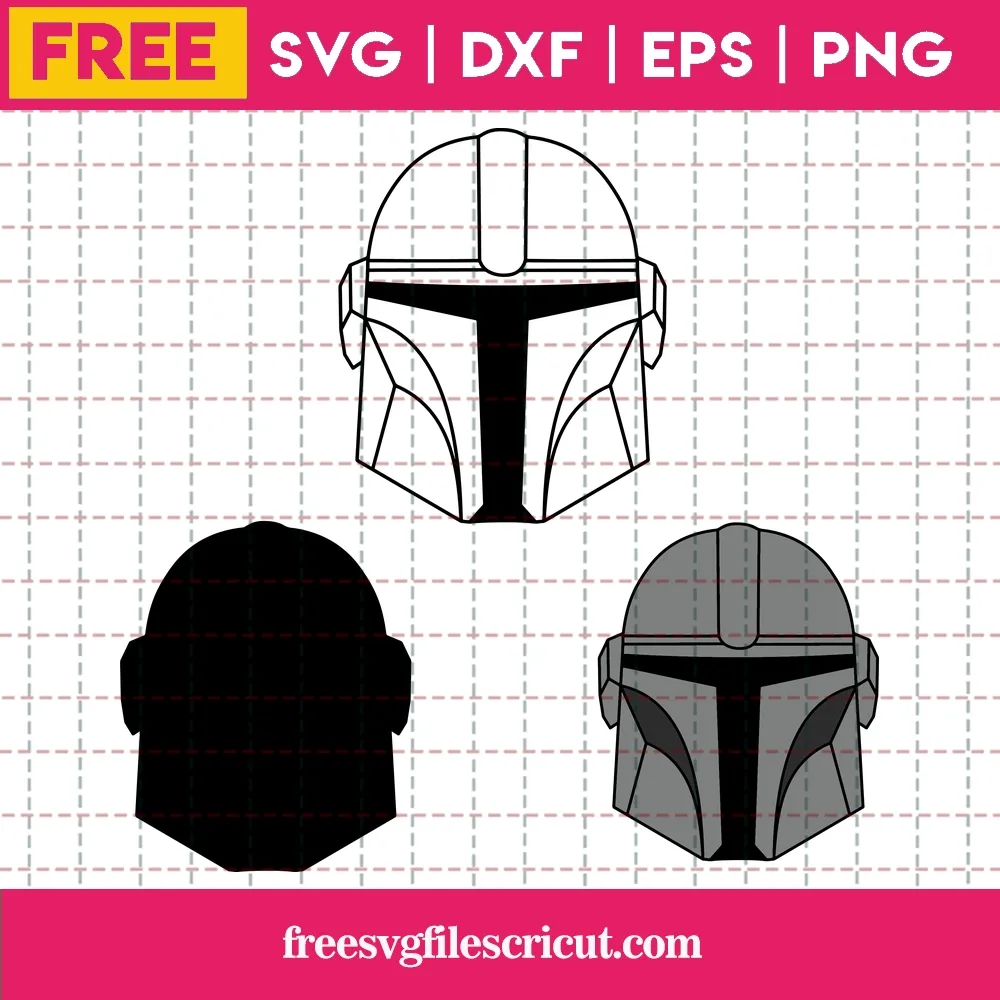 The design depicts Boba Fett in traditional samurai armor, complete with helmets and detailed armor plates. The characters are shown facing off in a dramatic pose, with their weapons at the ready. The combination of these two iconic characters in a samurai-inspired design creates a unique and visually stunning piece that is perfect for fans of both franchises. The design can be used to create a wide range of projects, including t-shirts, posters, stickers, and more. It's perfect for anyone looking to add a touch of sci-fi style to their crafts or merchandise. The clean and crisp lines of the design make it easy to work with, even for those new to crafting.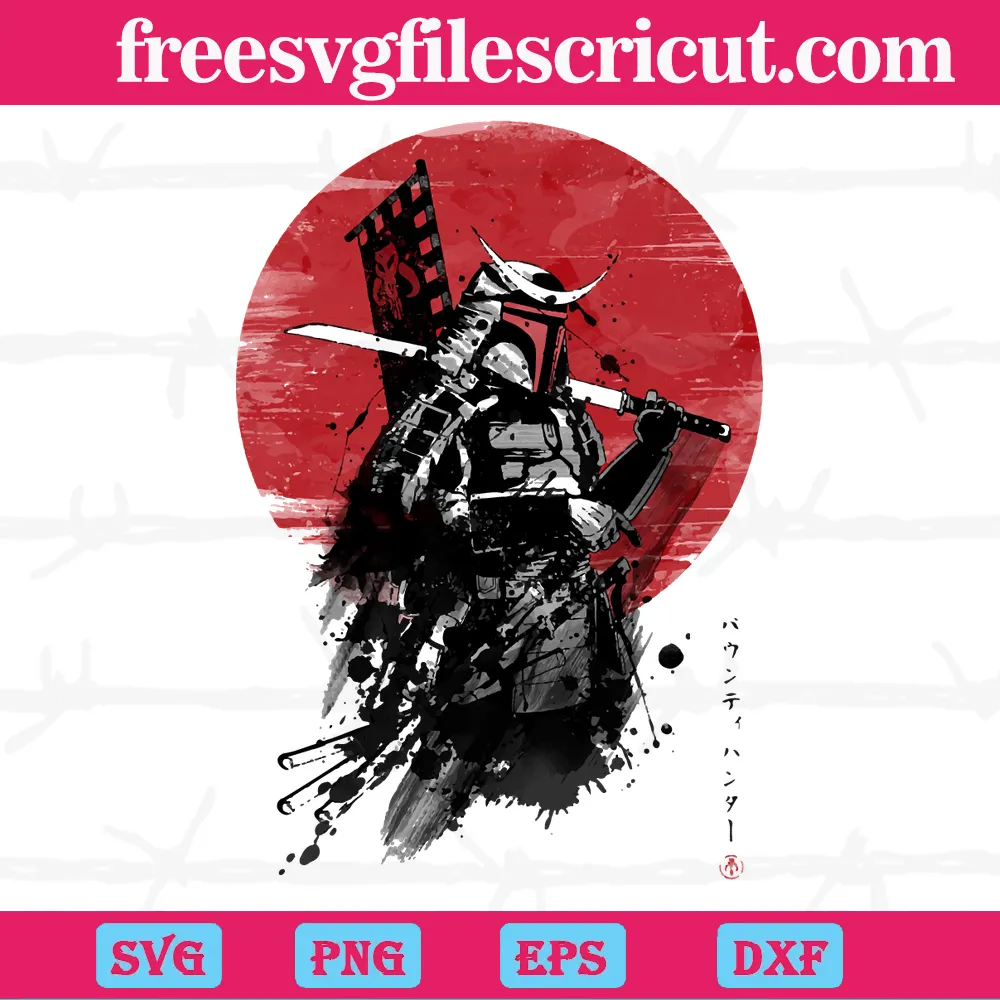 Don't miss out on this essential SVG design if you're a Star Wars fan looking to elevate your creative projects. It is easy to customize, which means you can modify them to suit your needs. You can change the colors, add text, and resize the design without losing any quality.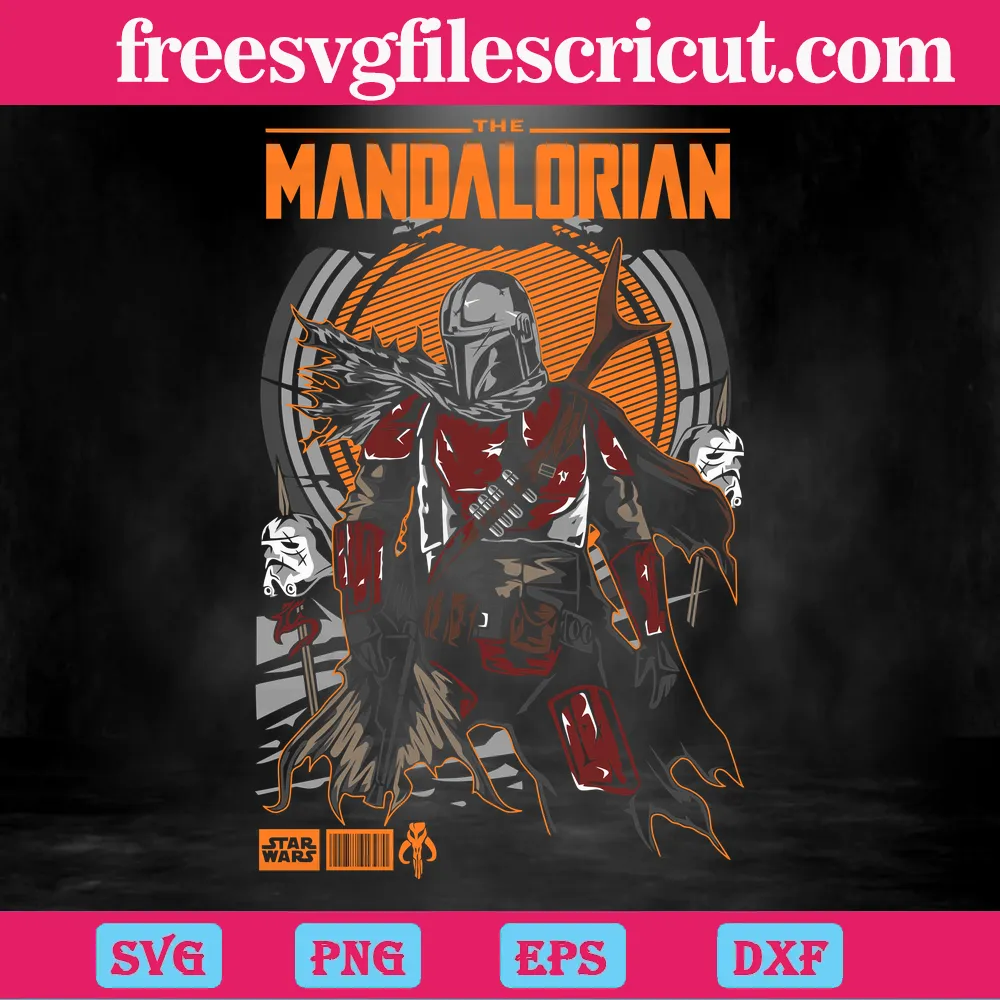 This multi-layered design features a whimsical Mandalorian carrying Baby Yoda while shooting, with the phrase "Madafakas" underneath. You'll receive 4 file formats (SVG, EPS, DXF, PNG) for various DIY projects like car decals, posters, and stickers. These Star Wars files are compatible with most photo editing software, as well as cutting machines, mug pressing, and heat transfer machines for shirts, bags, and hats. Perfect for personalized crafts, this nostalgic design is ideal for creating t-shirts, home decor items, and more. So don't wait any longer, add this design to your collection today and start creating!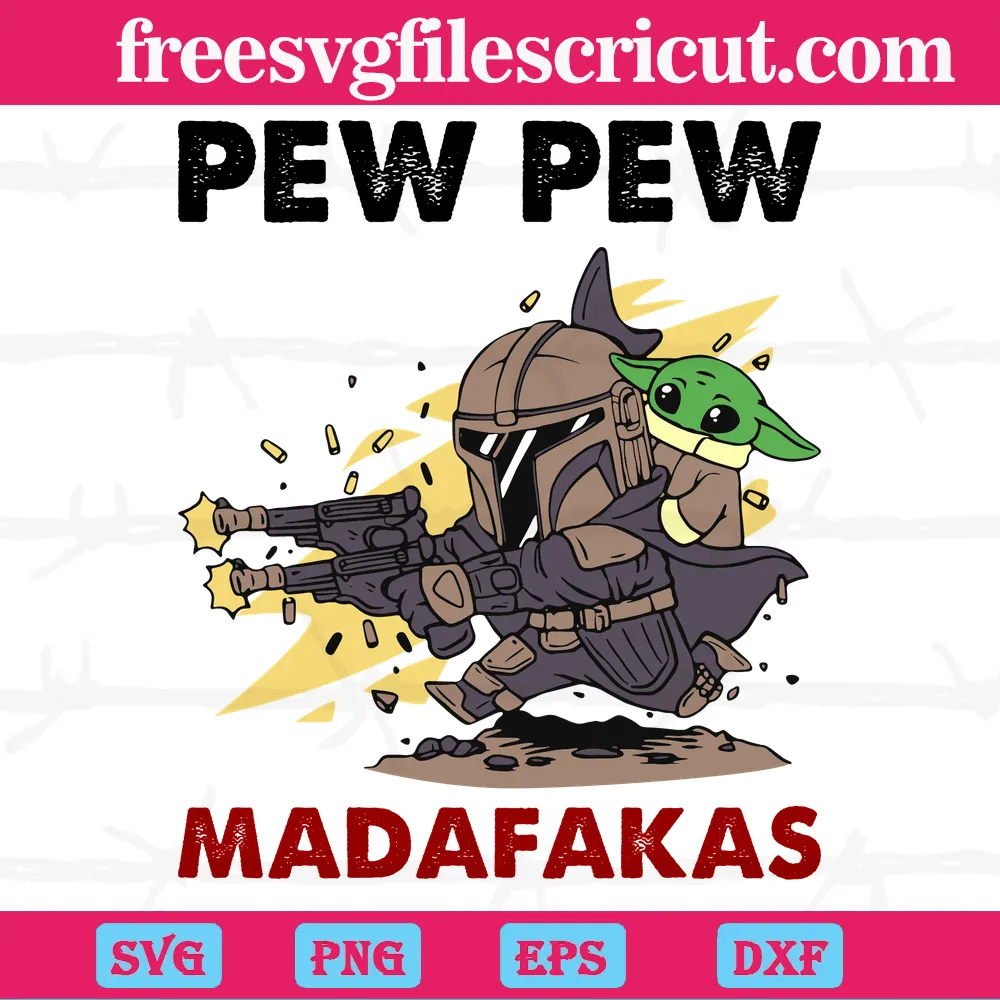 The Darth Face Mandalorian SVG Clipart is a simple yet striking design that is perfect for fans of the popular Star Wars spin-off series. This black and white design features the iconic helmet of the Mandalorian warrior, with a Darth Vader-inspired twist. The design is versatile and can be used to create a range of products, from vinyl stickers and decals to tote bags and hoodies.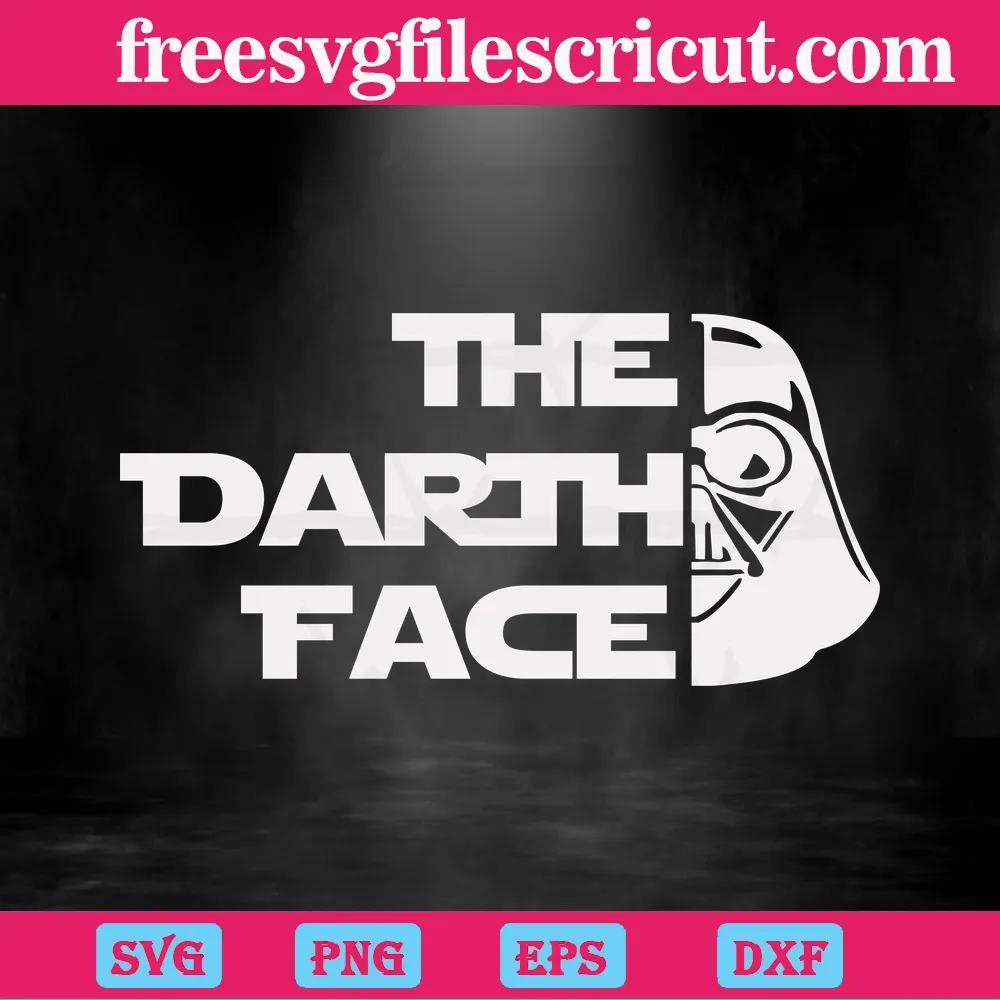 The Storm Pooper Mandalorian Vector Files SVG design is perfect for adding a touch of humor to your DIY projects. This funny design features a Stormtrooper helmet with the word "Pooper" instead of "Trooper", referencing the popular phrase "Stormtrooper" from the Star Wars franchise. With this high-quality SVG file, you can easily create funny and unique products that will surely make others laugh.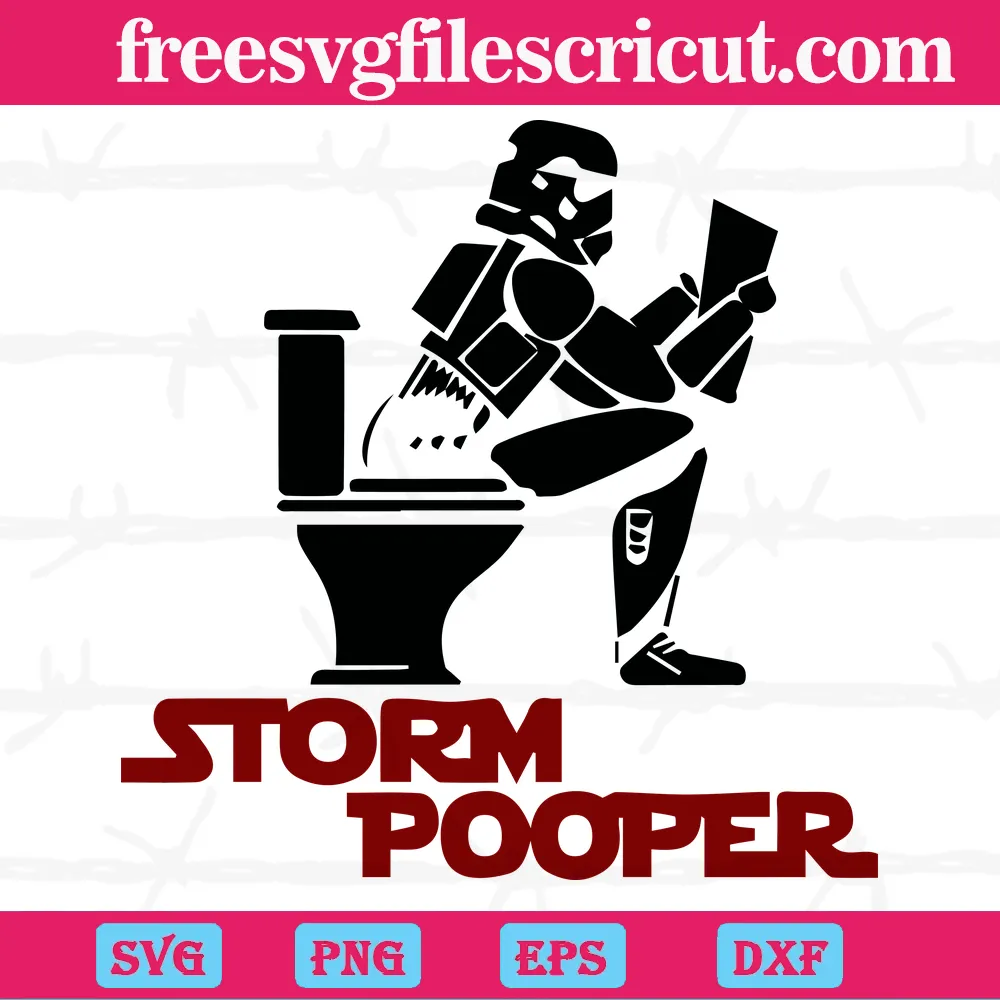 If you're a teacher looking for a fun and creative way to greet your students, look no further than the "Student I am your teacher" vector illustration Mandalorian SVG. This design is sure to make a big impression on your students and get them excited for the school year ahead. Use it to create custom laptop skin, classroom decor, or even as part of a fun welcome back activity. With its eye-catching design and playful reference to Star Wars, this SVG file is the perfect way to start the school year off on a fun and memorable note. So why not add it to your collection of teaching resources and bring a smile to your students' faces?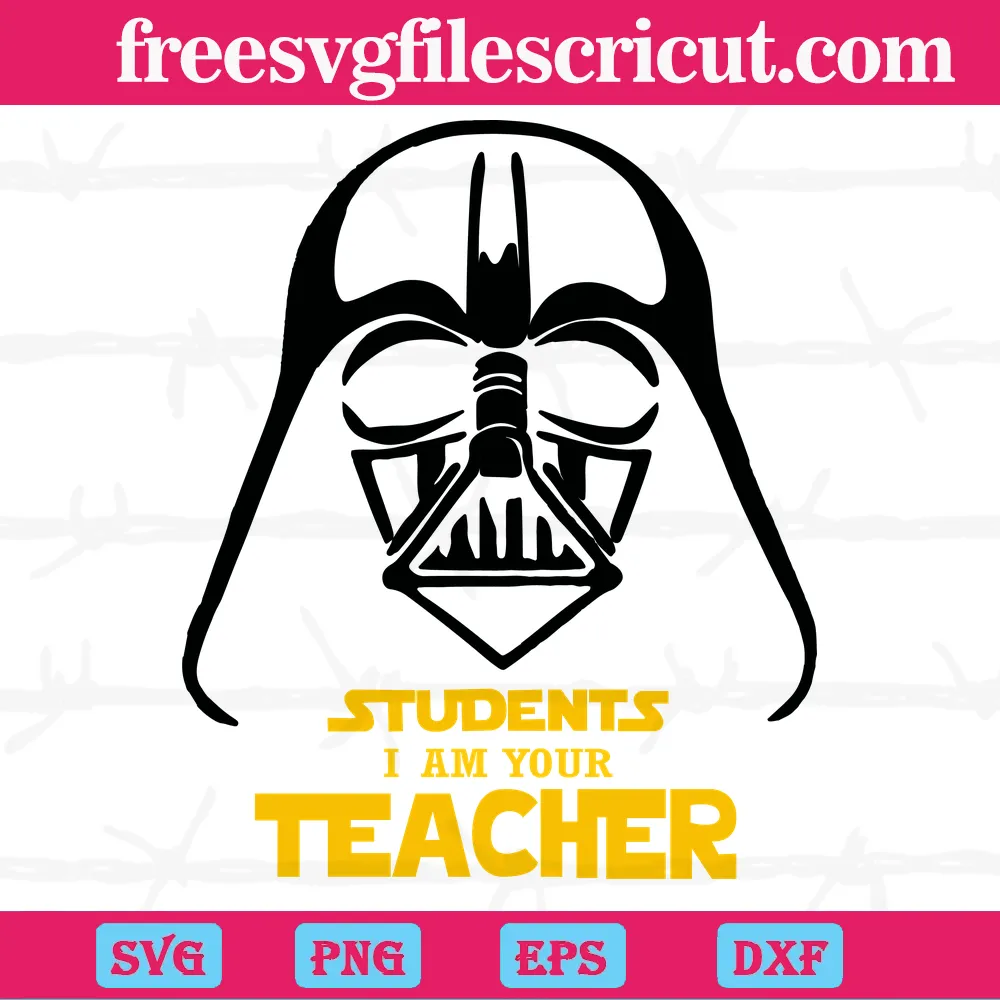 The Mandalorian and Starbucks fans, get ready for the ultimate crossover! Introducing the "This Is The Way The Mandalorian Starbucks" SVG, perfect for creating custom cup wraps and labels for your water bottles, tumblers, and more. With this high-quality design, you can showcase your love for both the iconic sci-fi series and the popular coffee chain. The design features the Mandalorian helmet with the phrase "This is the way" written in Starbucks font, making for a fun and unique twist on the classic logo. So, whether you're a Mandalorian fan, a Starbucks addict, or both, this SVG is sure to add some flair to your drinkware collection.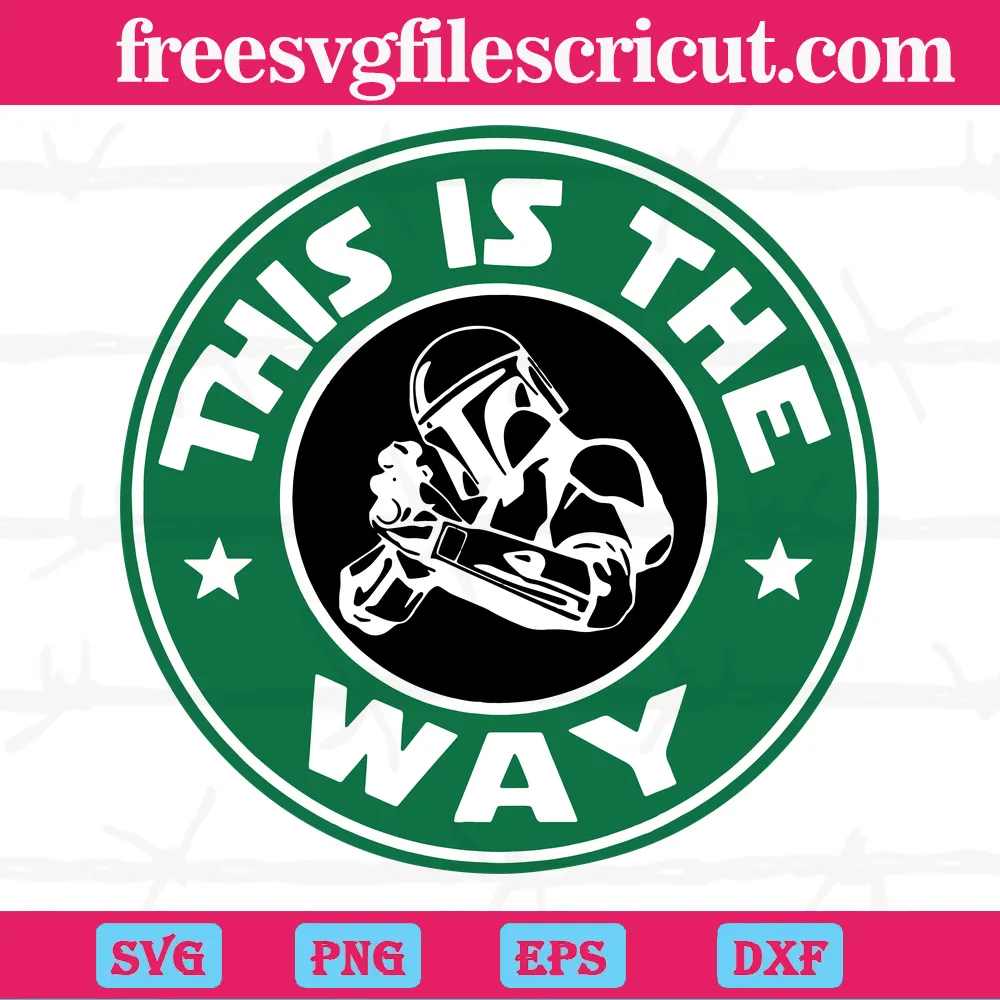 The Baby Yoda and The Child Mandalorian Cutting SVG design features a retro vintage style that captures the essence of the iconic duo from the hit TV show. With its intricate details and unique design, this cutting file is perfect for fans of the show who want to show off their love for Baby Yoda and The Child. Use it to create personalized gifts or add it to your own collection of Mandalorian-themed merchandise.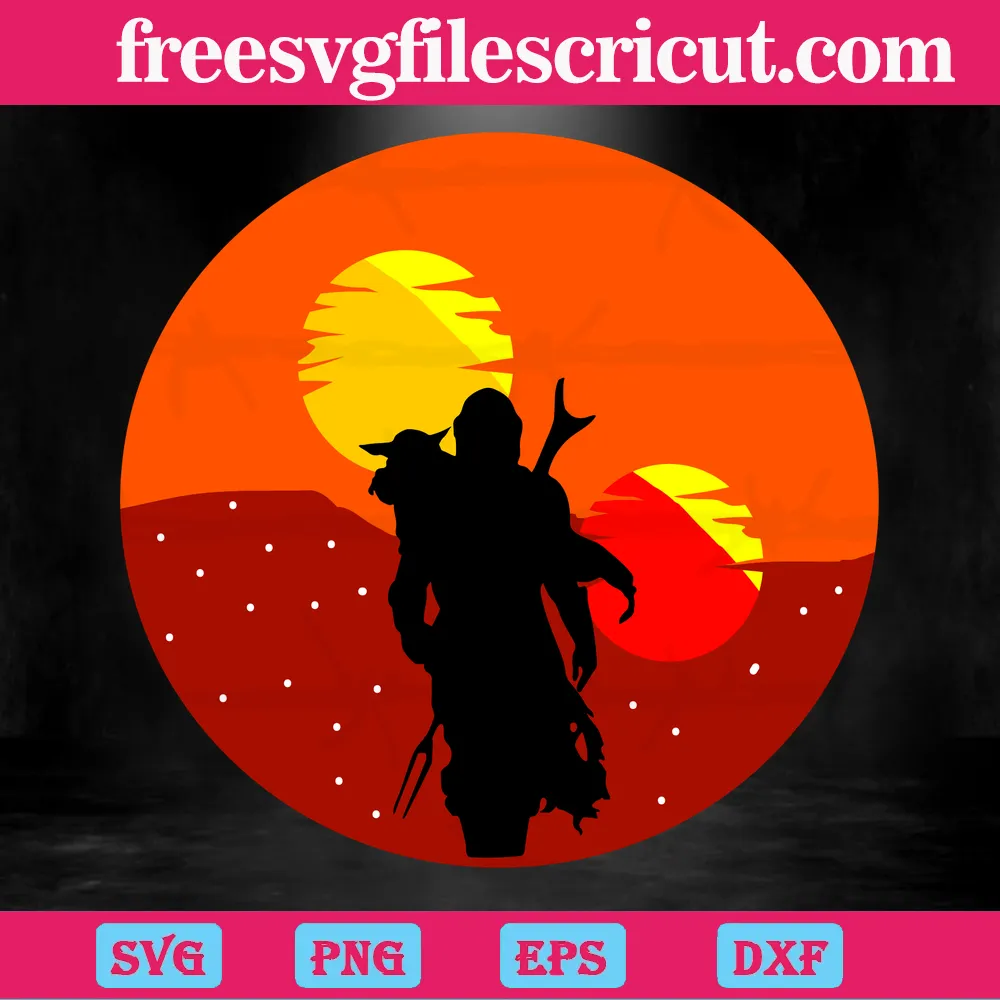 Upon download our files, YOU WILL RECEIVE 4 high-quality design files for your next crafting project:
1 EPS file – Scalable vector, editable file for Adobe Illustrator, Inkscape, Corel Draw (compatible with most cutting plotter software);

1 PNG file – 300 dpi High Resolution, transparent background;

1 SVG file – Universal format compatible with Silhouette Studio Designer, Cricut Design Space, Make the Cut, Sure Cuts A Lot, Brother ScanNCut, Cameo and others;

1 DXF file – Line format for cutting in Silhouette, other cutting plotters or laser engraving machines;
These vector files are fully editable and scalable, providing you with the flexibility to create unique designs that stand out.
We are excited to present our vast collection of
Mandalorian SVG
files that will elevate your design projects. In addition, we offer a plethora of other Mandalorian SVG designs for you to peruse, and we are confident that you will discover something that captures your heart.
If you're seeking further Star Wars character themes, we have a wealth of options available in the
Star Wars SVG
. With a diverse array of designs showcasing adored characters from pop culture, you're bound to discover something that sparks your creativity.