Welcome to Fishing SVG World, where we bring you the best in high-quality SVG designs for all your fishing needs. Our extensive collection of SVG designs includes fishing-themed images, illustrations, and graphics that are perfect for your products. Whether you're looking to create custom fishing apparel, accessories, or merchandise, our SVG designs are crafted with attention to detail and designed to meet the needs of fishing enthusiasts. Choose from a wide range of fishing-related designs, from catchy slogans to intricate illustrations, and elevate your products with our top-notch SVG designs.
What is Fishing?
Fishing is the activity of trying to catch fish. Fish are often caught as wildlife from the natural environment, but may also be caught from stocked bodies of water such as ponds, canals, park wetlands and reservoirs. Fishing techniques include hand-gathering, spearing, netting, angling, shooting and trapping, as well as more destructive and often illegal techniques such as electrocution, blasting and poisoning.
What is an SVG File?
An SVG file, (which stands for scalable vector graphic), is a standard graphics file that is mainly used for rendering two-dimensional images.
SVG images can be scaled up or down without losing quality or becoming pixelated, making them ideal for logos, icons, and other types of graphics that need to be displayed at various sizes.
They are fantastic for so many applications, such as apparel, signs and cutting machines! 
How to Open SVG Files?
Next, we'll look at how to open an SVG file!
There are many software choices for opening SVG files. However, we will focus on the options for cutting machines since they are the most commonly used.
Typically, SVG files are compressed within a zip folder and require extraction before they can be accessed.
Before importing the cutting SVG files into your preferred software program, like Cricut Design Space, or Silhouette Studio, …, you must first unzip the downloaded file by double-clicking the folder and selecting "extract all."
During the extraction process, you'll be prompted to choose a destination for your files. To avoid difficulty in retrieving them, you can create a dedicated folder on your desktop or computer labeled "SVG files."
It's crucial to keep track of the extraction location since you'll need to access the files again later. 
Fishing SVG Files For Commercial Use And Crafts
At our website, we offer an extensive collection of Fishing SVG Files for Commercial Use and Crafts. Our files are not limited to just SVG format, but also include PNG, EPS, and DXF files, providing you with multiple options for various purposes. With our comprehensive file formats, you can easily customize and utilize our designs in a way that best fits your creative projects. Explore our website today and discover the convenience of having multiple file formats at your fingertips for all your fishing-inspired creations.
Looking for a fun and free SVG file to create your own fishing gear? Check out our "I'm A Bass Man" Layered SVG design, available in black and white. And the best part? It's completely free to download! Whether you're an avid angler or just love the sport, this design is sure to please. Use it to create unique fishing supplies for yourself or as a gift for your fishing buddies. So what are you waiting for? Download the "I'm A Bass Man" SVG today and start creating!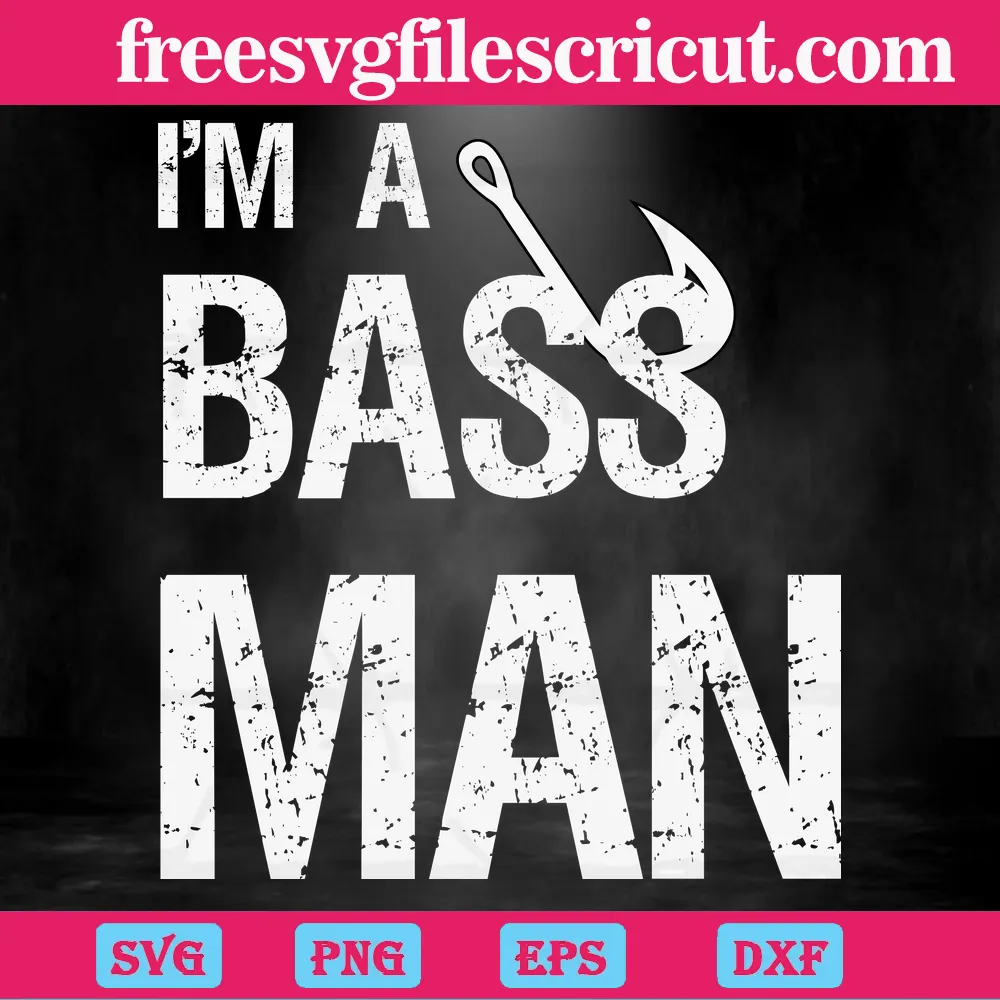 Calling all crafters and fishing enthusiasts! Get hooked on our free Cricut Fishing Flag America Scalable Vector Graphics, perfect for adding a touch of patriotism and fishing flair to your creative projects. This SVG clipart is ideal for celebrating Independence Day on the 4th of July, and can be utilized to create car decals and print banners. Whether you're looking to create a striking wall decor piece, a personalized card for a fellow angler, or a rustic sign for your fishing cabin, our SVG file is a versatile addition to your crafting arsenal. Compatible with Cricut Maker and other cutting machines, this design allows you to easily cut out intricate details and customize it to your desired size and materials.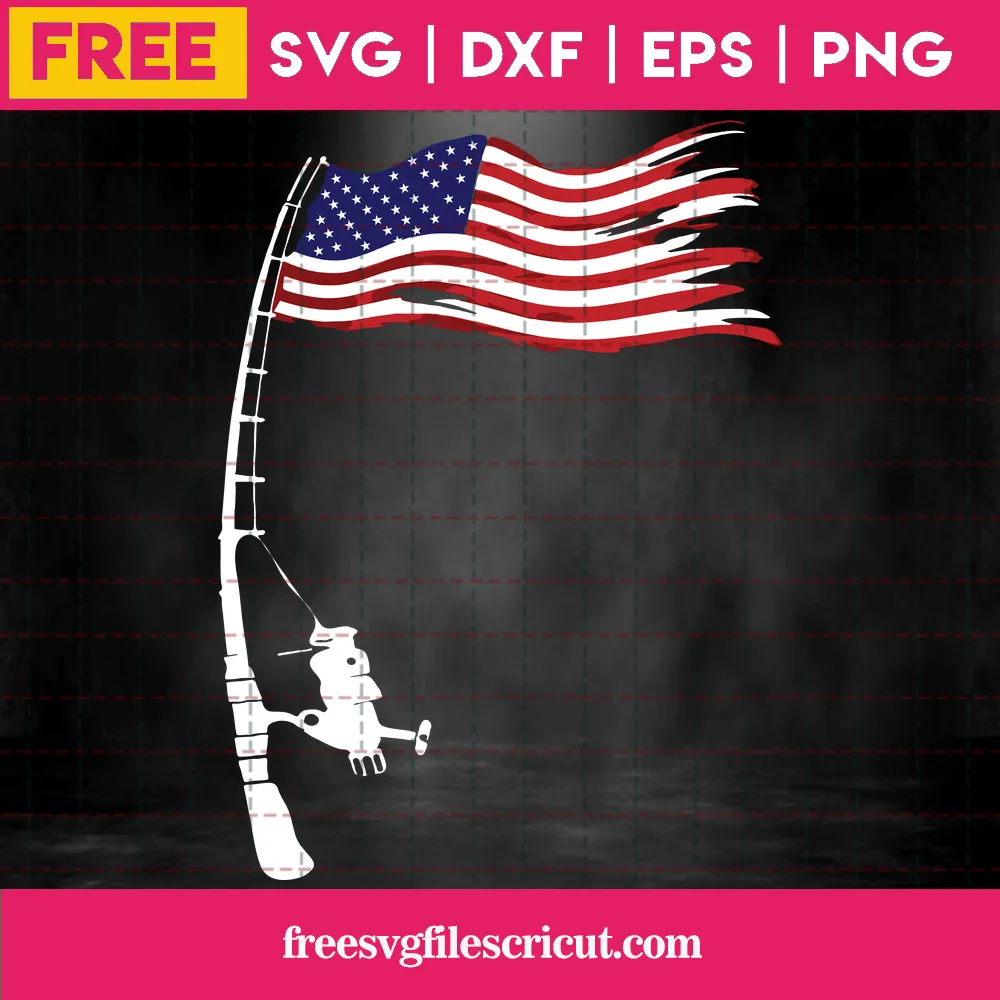 If you're a proud Cricut owner and a fan of hunting and fishing, our free "If It Flies It Dies It Hops It Drops It Hooks It Cooks" Hunting and Fishing Digital SVG File is perfect for your crafting projects. This vector SVG design is ideal for creating unique and personalized crafts that reflect your passion for the outdoors. Whether you want to make a hunting-themed mug, a fishing-inspired phone case, or a custom decal for your tackle box, this versatile SVG file has endless possibilities.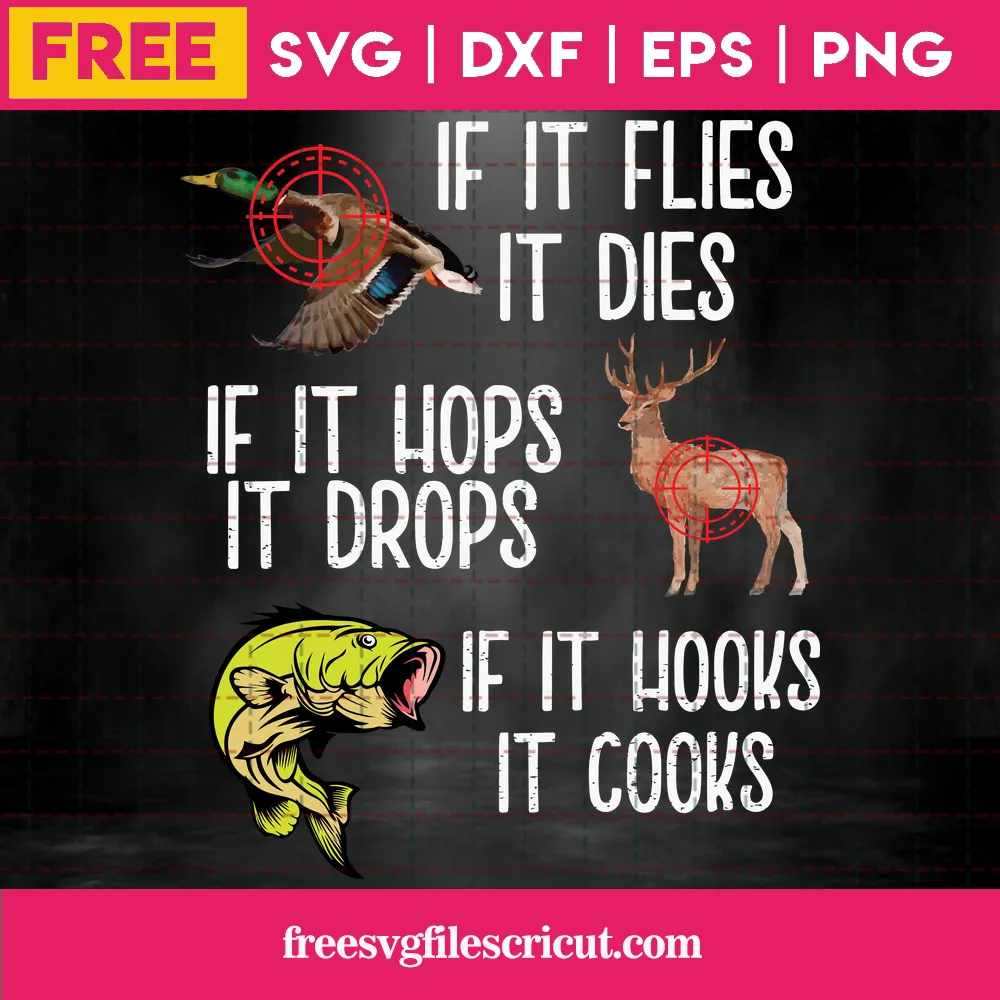 Calling all small business owners and bass fishing enthusiasts! Our "This Is How I Social Distance" Bass Fishing cutting file SVG is the perfect addition to your crafting arsenal. This versatile SVG file is designed for commercial use, allowing you to create unique and engaging products that showcase your love for bass fishing while promoting safe social distancing. Whether you're looking to make custom decals for car windows, fishing gear, or promotional merchandise for your online store, our free commercial use svg files for cricut provide you with high-quality vector illustrations that can be easily resized and customized to suit your creative vision.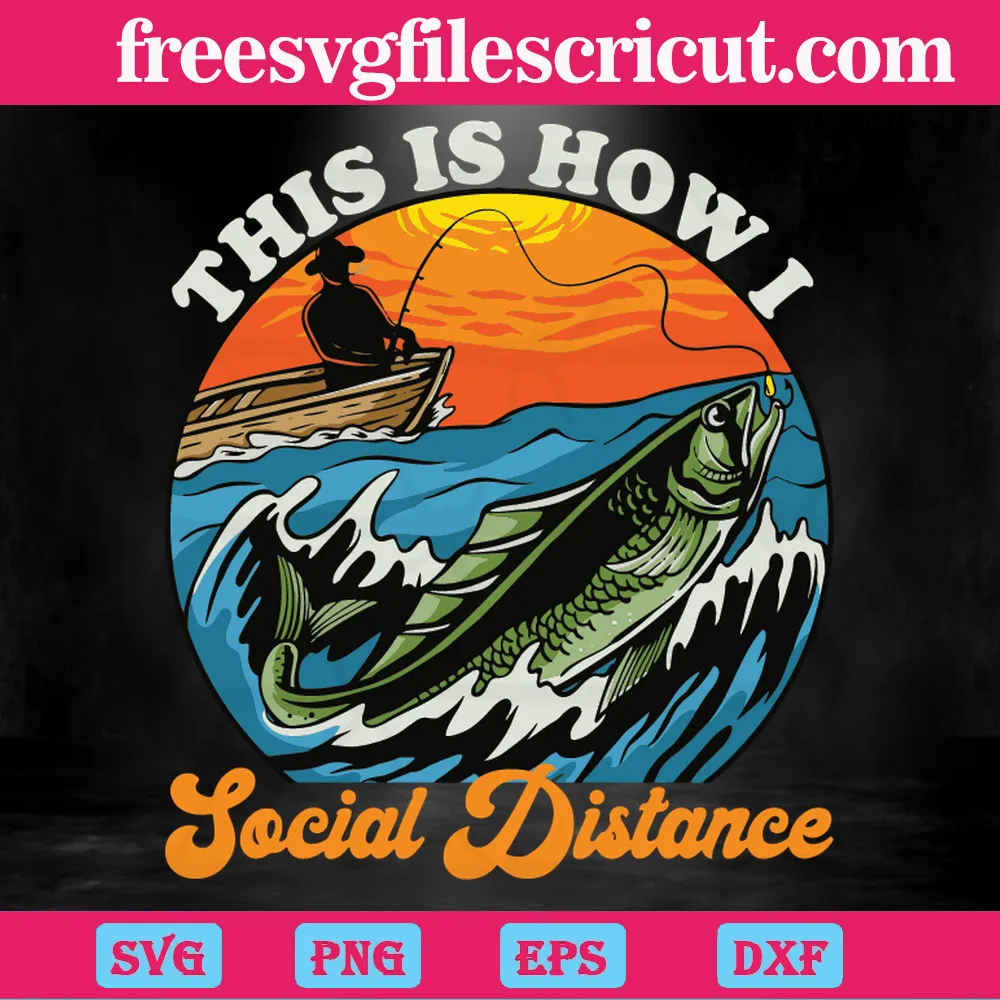 Our "I Would Rather Have A Bad Day Fishing Than A Good Day At Work" Gone Fishing SVG is the perfect addition to your DIY projects. This versatile vector SVG file allows you to unleash your creativity and craft personalized items, from creating custom fishing-themed mugs, decals, or even fishing rod wraps, our SVG file provides you with endless possibilities. With its clean and adaptable design, you can easily resize and modify this SVG file to suit a wide range of creative projects.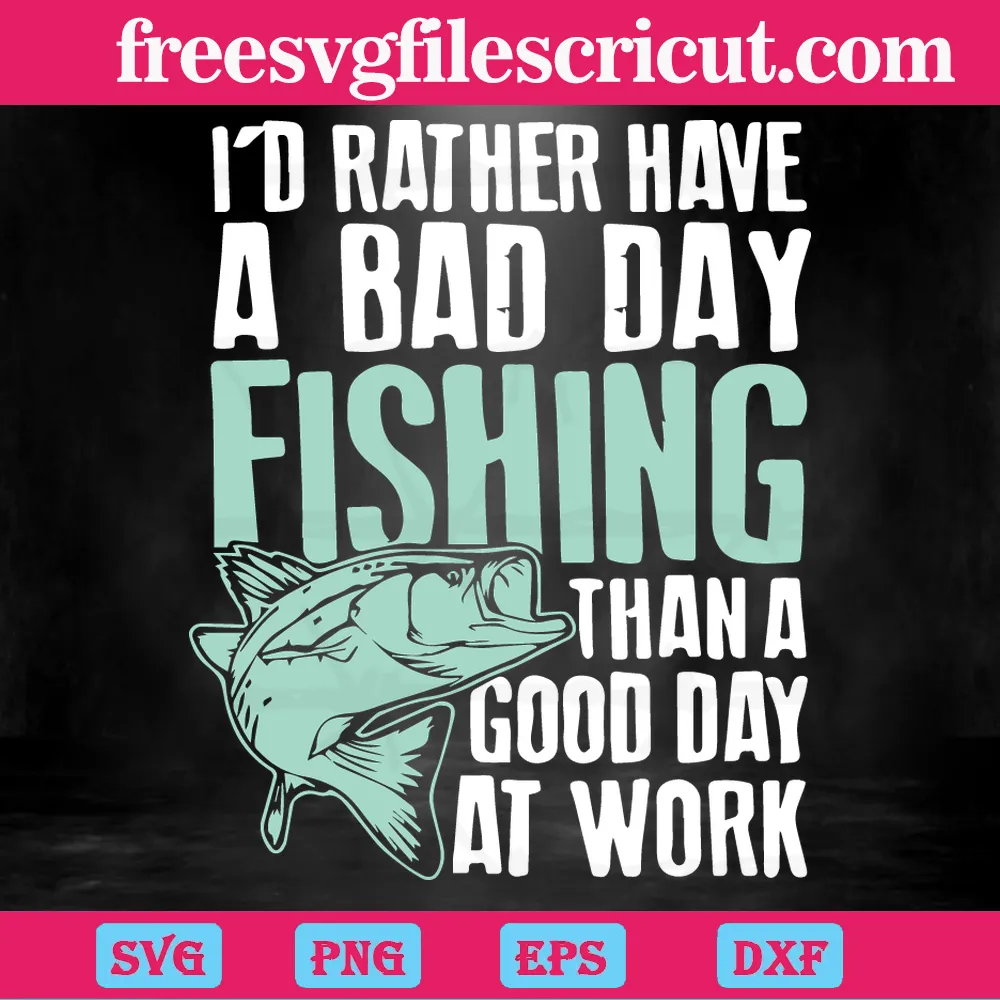 Enhance your crafts with our Fly Fishing Lures SVG Clipart! Perfect for creating unique print t-shirts, greeting cards, custom stickers or adding a special touch to fishing gear. Download now and let your creativity soar!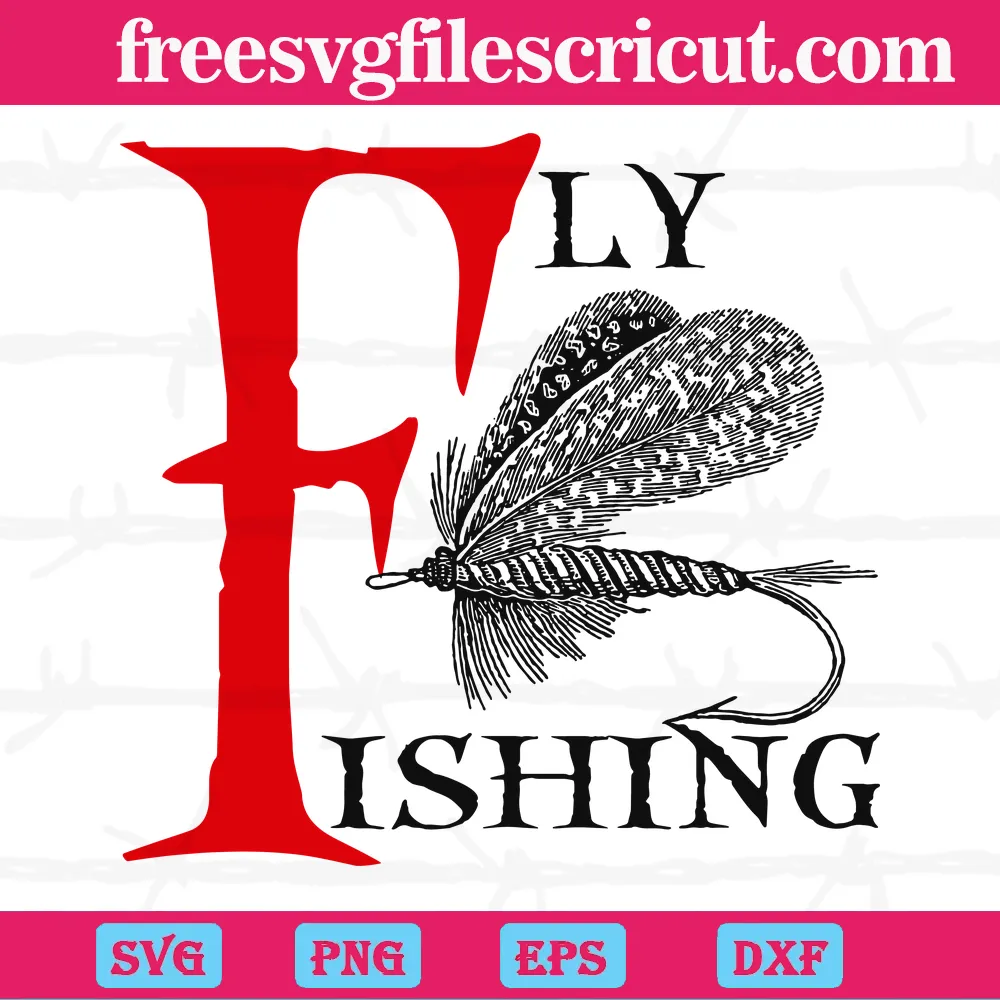 Celebrate the best dad in your life with our vintage "We Hooked The Best Dad" Fishing Vector Illustrations! This cutting SVG file is perfect for creating personalized Father's Day gifts, custom mouse pads, or unique car decals that will show your dad just how special he is. With its retro design and high-quality vector illustrations, this versatile SVG file can be easily tailored to match your creative vision, allowing you to customize it according to your preferences and design ideas.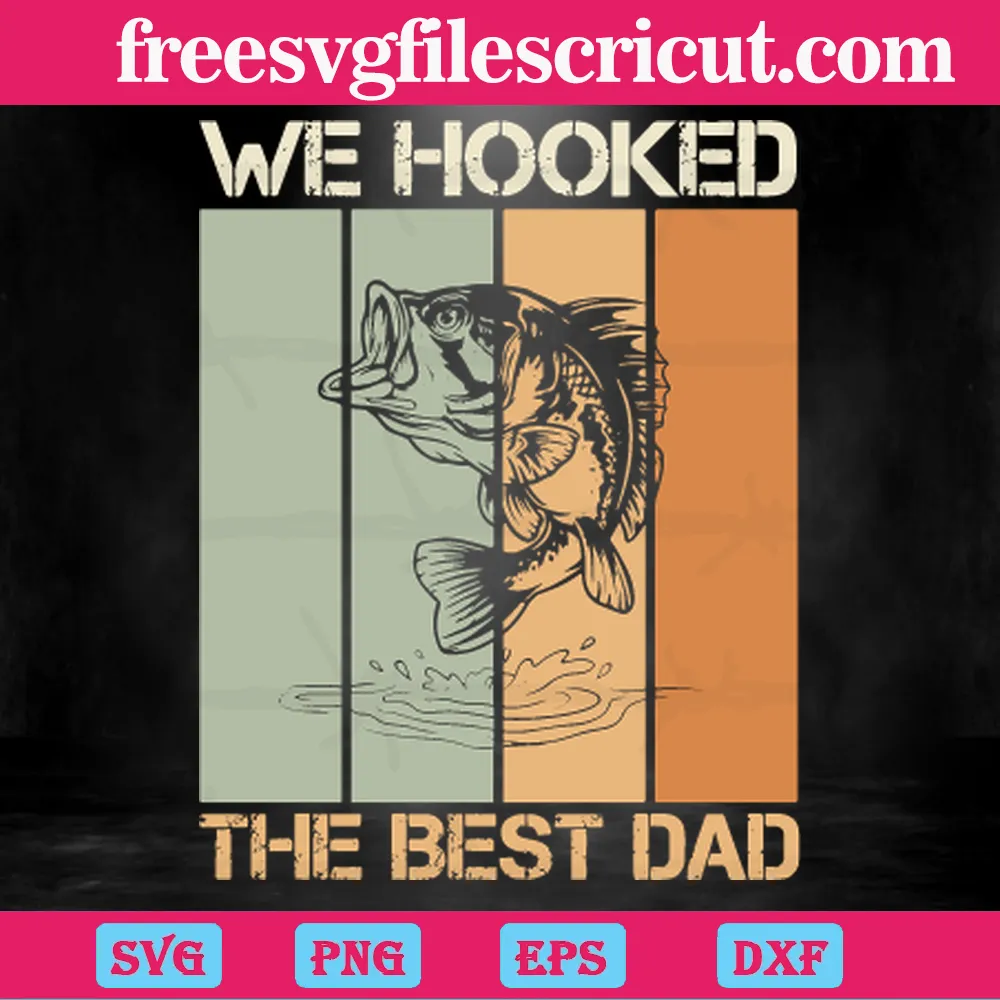 The Best Fishing Mama Ever graphic design is a vintage-inspired design that makes for a perfect gift for moms who love fishing. This design is great for creating personalized t-shirts, coffee mugs, or wall art to celebrate Mother's Day , Mom Birthday or any occasion. With its high-quality and versatile SVG file format, you can customize the design to your liking and use it for a range of crafting projects. Show your appreciation for your fishing-loving mom with this unique and thoughtful gift.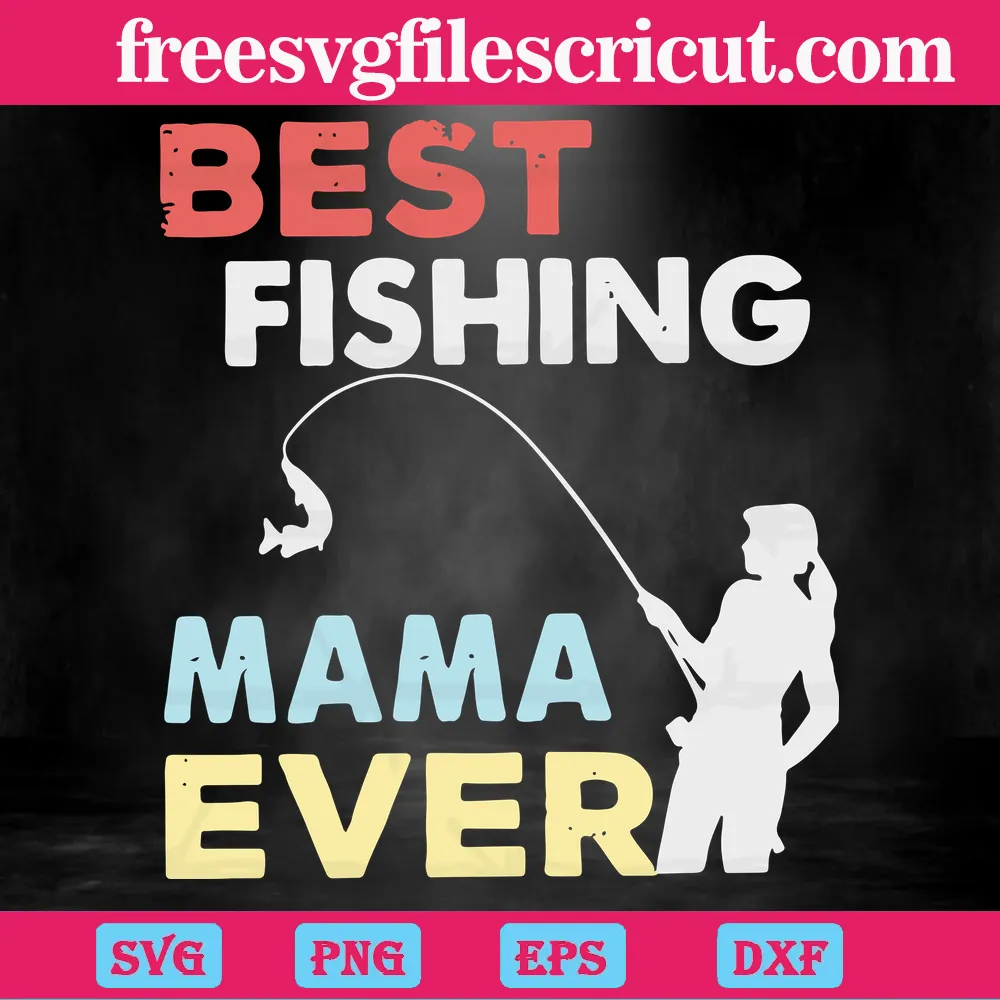 The Funny Fishing Checklist Rod, Bait, Beer, Fish, Story vector illustration is the perfect addition to any fishing enthusiast's collection. This black and white design features a humorous checklist of all the essential items for a successful fishing trip, including a fishing rod, bait, beer, fish, and a good story to tell. Whether you want to use it as wall decor, map decor, or a poster, this versatile SVG file is sure to bring a smile to your face and make a great gift for any avid fisherman.
The Reel Cool Pop Pop Graphic Design SVG is a creative and playful design that is perfect for creating DIY products for grandfathers who love to fish. This Scalable Vector Graphics features a catchy pun that says "Reel Cool Pop Pop" along with a graphic of a fishing rod and reel. The multi-layered files make it easy to customize the design.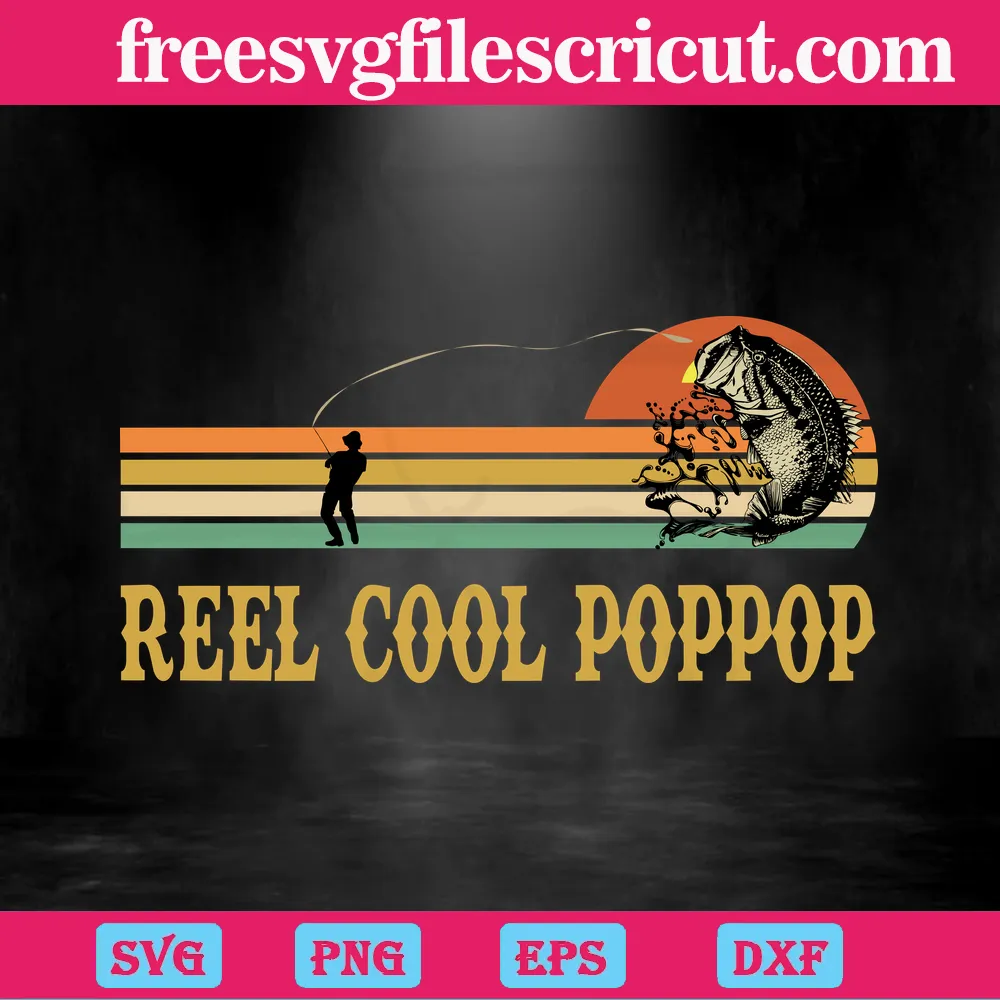 The "Pack My Diapers I'm Going Fishing With Grandma" Instant Digital Download SVG is a colorful and fun design that is perfect for creating DIY products for babies or toddlers who love to fish with their grandmothers. This transparent background file features a catchy phrase that will make everyone smile, along with a graphic of a fishing rod and reel. The bright and playful colors make the design eye-catching and perfect for creating a range of products such as onesies, personalized journals and notebooks, and aprons.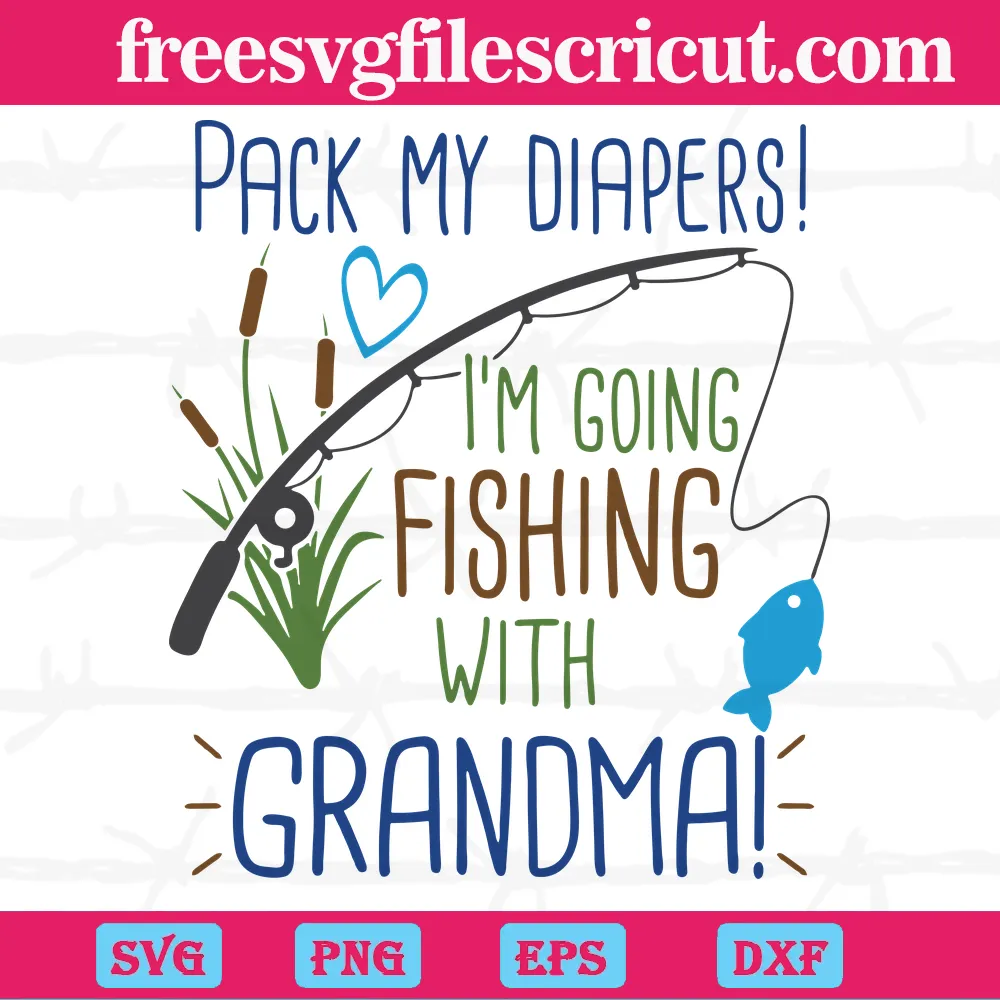 Upon downloading our files, you will receive 4 high-quality design files for your next crafting project:
– 1 EPS file – Scalable vector, editable file for Adobe Illustrator, Inkscape, Corel Draw (compatible with most cutting plotter software);
– 1 PNG file – 300 dpi High Resolution, transparent background;
– 1 SVG file – Universal format compatible with Silhouette Studio Designer, Cricut Design Space, Make the Cut, Sure Cuts A Lot, Brother ScanNCut, Cameo and others;
– 1 DXF file – Line format for cutting in Silhouette, other cutting plotters or laser engraving machines;
These vector files are fully editable and scalable, providing you with the flexibility to create unique designs that stand out.
We're confident that our Fishing SVG files will help you bring your desired products to life with high-quality designs. If you're interested in exploring more fishing-themed options, be sure to check out our Fishing SVG collection. To discover additional SVG files that draw inspiration from hobbies like hunting, biker, and gardening, you can browse through the categories on our website. Thank you for considering our designs, and have a fantastic day!