Welcome to the adorable world of dinosaurs! Dive into our Dinosaur SVG collection and explore our cute and charming designs. Whether you're a seasoned crafter or just starting out, our high-quality files are perfect for a variety of creative projects. From scrapbooking to home decor, our Dinosaur SVGs will add a touch of prehistoric cuteness to your crafts. Get ready to embark on a journey to the land of dinosaurs with our delightful SVGs!
What is Dinosaur?
Dinosaurs are a diverse group of reptiles of the clade Dinosauria. They first appeared during the Triassic period, between 245 and 233.23 million years ago (mya), although the exact origin and timing of the evolution of dinosaurs is a subject of active research. They became the dominant terrestrial vertebrates after the Triassic–Jurassic extinction event 201.3 mya and their dominance continued throughout the Jurassic and Cretaceous periods.
What is an SVG File?
An SVG file, (which stands for scalable vector graphic), is a standard graphics file that is mainly used for rendering two-dimensional images.
SVG images can be scaled up or down without losing quality or becoming pixelated, making them ideal for logos, icons, and other types of graphics that need to be displayed at various sizes.
They are fantastic for so many applications, such as apparel, signs and cutting machines! 
How to Open SVG Files?
Next, we'll look at how to open an SVG file!
There are many software choices for opening SVG files. However, we will focus on the options for cutting machines since they are the most commonly used.
Typically, SVG files are compressed within a zip folder and require extraction before they can be accessed.
Before importing the cutting SVG files into your preferred software program, like Cricut Design Space, or Silhouette Studio, …, you must first unzip the downloaded file by double-clicking the folder and selecting "extract all."
During the extraction process, you'll be prompted to choose a destination for your files. To avoid difficulty in retrieving them, you can create a dedicated folder on your desktop or computer labeled "SVG files."
It's crucial to keep track of the extraction location since you'll need to access the files again later. 
Dinosaur SVG Files For Commercial Use And Crafts
Celebrate in style with our Dinosaur SVGs! Whether you're planning a dino-themed birthday party or looking to add some prehistoric flair to your DIY products, our collection of Dinosaur SVGs has you covered. With a range of fun and playful designs, you can create custom invitations, banners, decorations, and more. Our high-quality files are perfect for crafting and will add a touch of excitement to any celebration or creative project.
This cute and playful design features a humorous quote: "Why should you never fight a dinosaur? You'll get Jurasskicked." Perfect for adding a touch of whimsy to your DIY projects, this SVG file can be customized to suit your unique style and preferences. Whether you're creating birthday party decorations, celebrating a love for dinosaurs, or designing cute products, our Dinosaur Silhouette SVG is sure to bring smiles and laughter to your creations.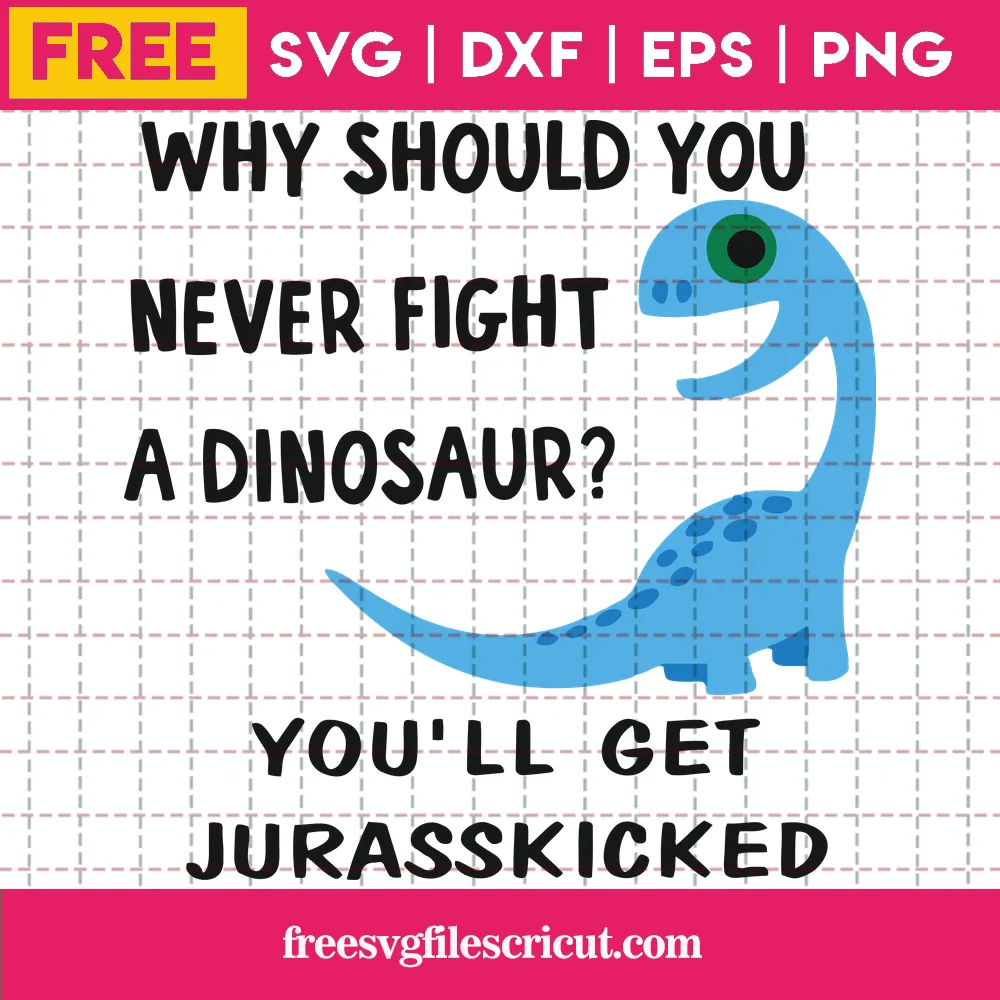 Featuring a bold and eye-catching statement, "Dinosaurs Are Awesome," this Vector SVG file is sure to make a statement on t-shirts, home decor, or any other creative endeavor. With its fun and playful vibe, this SVG design is sure to delight kids and adults alike. It can be opened, edited, resized, and color-changed using Cricut Design Space, Silhouette Studio, or InkScape.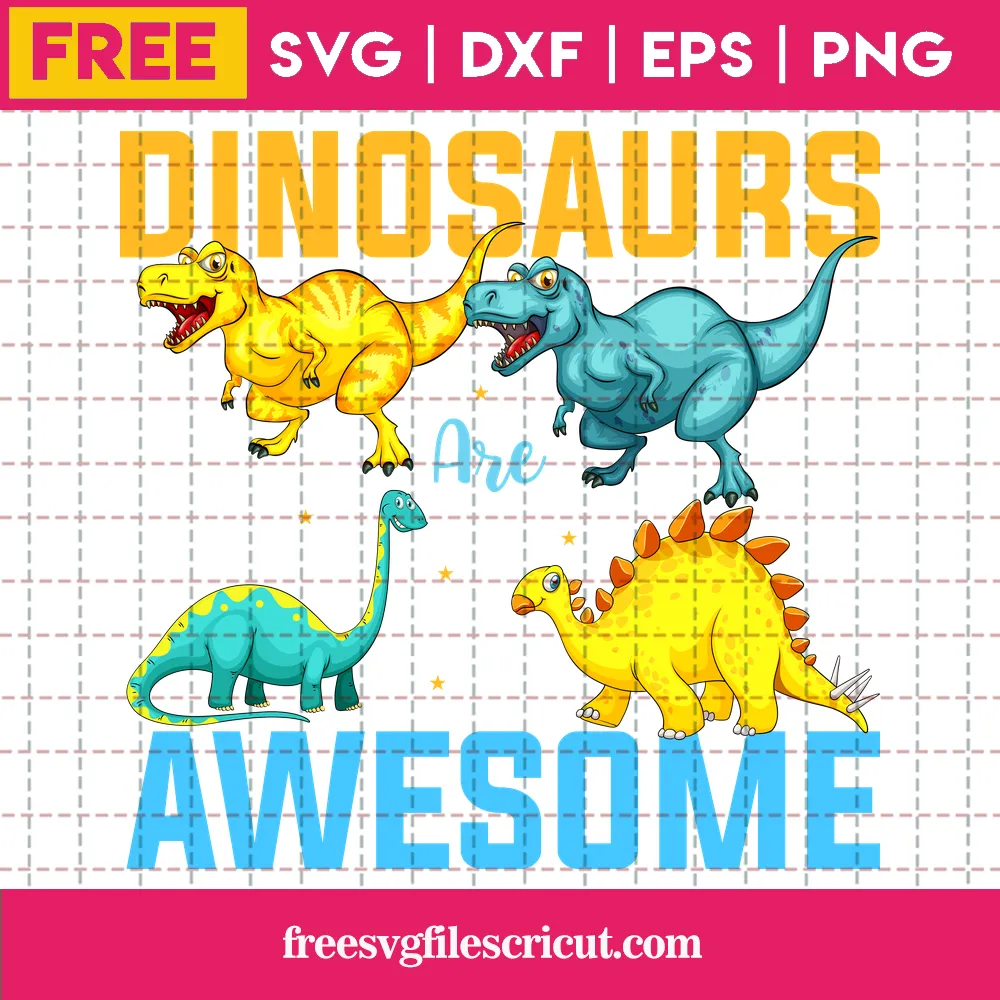 Celebrate the special bond between a kid and their mom with our "Mamasaurus" Dinosaur SVG! This adorable design features a mama dinosaur and her baby, perfect for expressing the unbreakable bond between a mother and child. With its exceptional uniqueness and flawless design, this piece is an impeccable addition to your collection.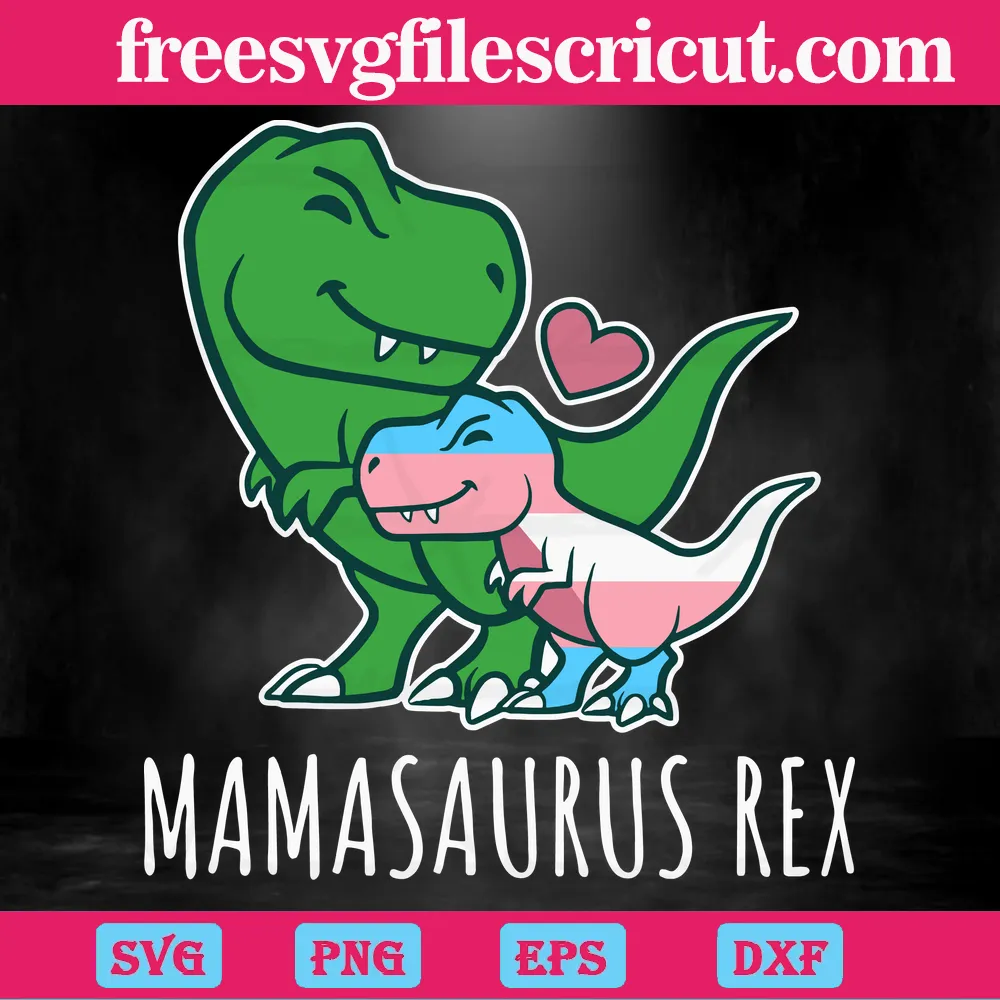 Add some prehistoric coolness to your crafts with our "Cool T-Rex Dinosaur Stone Weed" SVG! This unique design features a T-Rex silhouette with a stone weed pattern, perfect for use with your Cricut or Silhouette machine. Get creative and make your projects stand out with this eye-catching design. Get your SVG file now and bring some Jurassic vibes to your crafting adventures!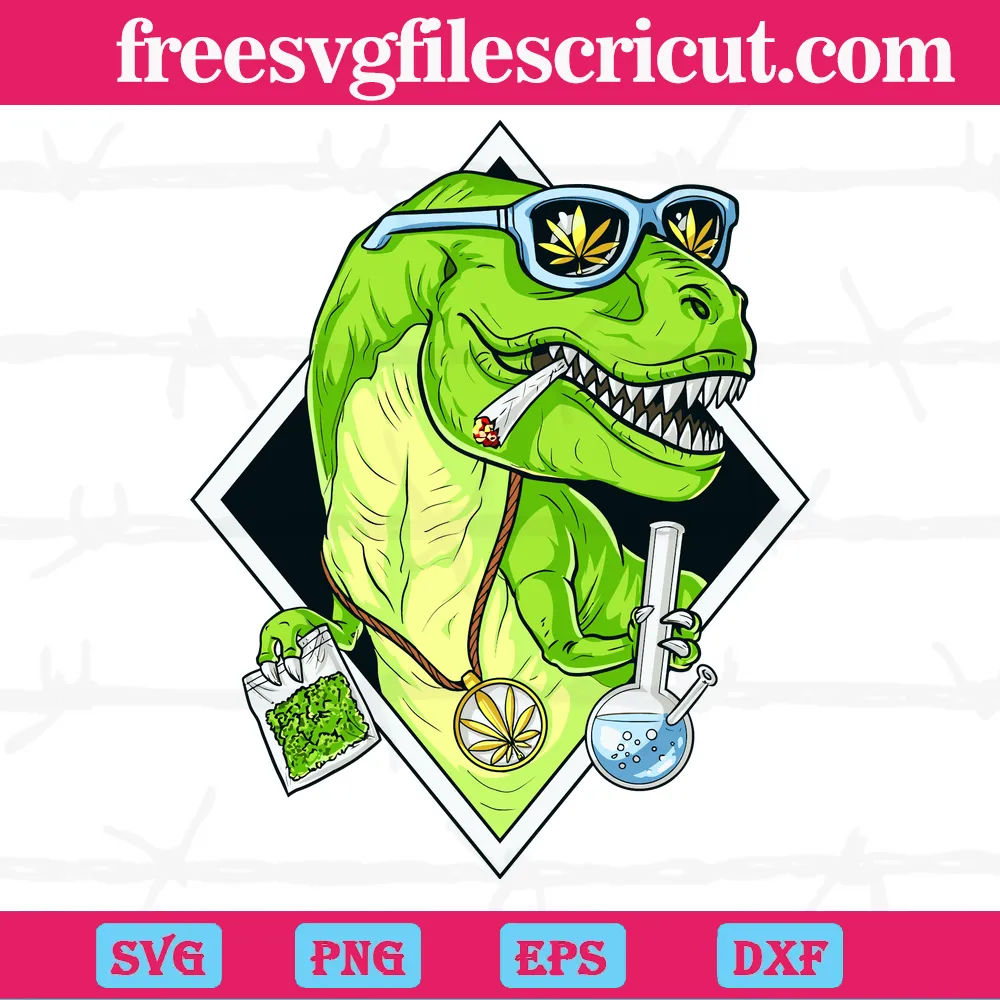 Get your little one ready for an adventurous school year with our "Dinosaur with Backpack" SVG! This fun design features a cute dinosaur with a backpack, ready to roar into 3rd grade. Use this SVG to create personalized back-to-school shirts, backpack decals, or other DIY projects. Let your child's imagination run wild with this playful design, and make their first day of school extra special. Grab your SVG file now and let the back-to-school crafting begin!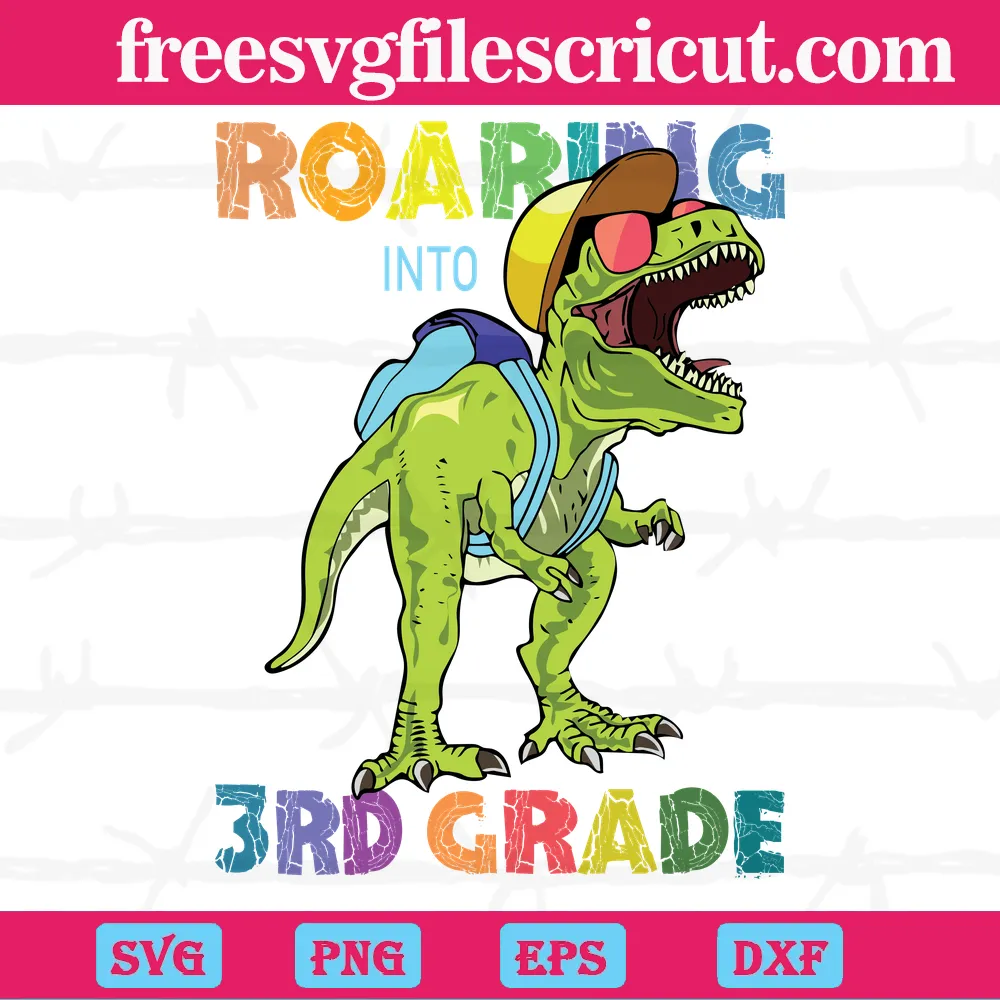 Make your little one's birthday celebration extra special with our "I Am The Birthday Boy" Dinosaur SVG! This adorable design features a cute dinosaur with a party hat, ready to celebrate. Use this SVG to create personalized birthday invitations, banners, or other DIY party decorations. Let your child feel like the star of the show with this fun and playful design, and make their birthday party a roaring success.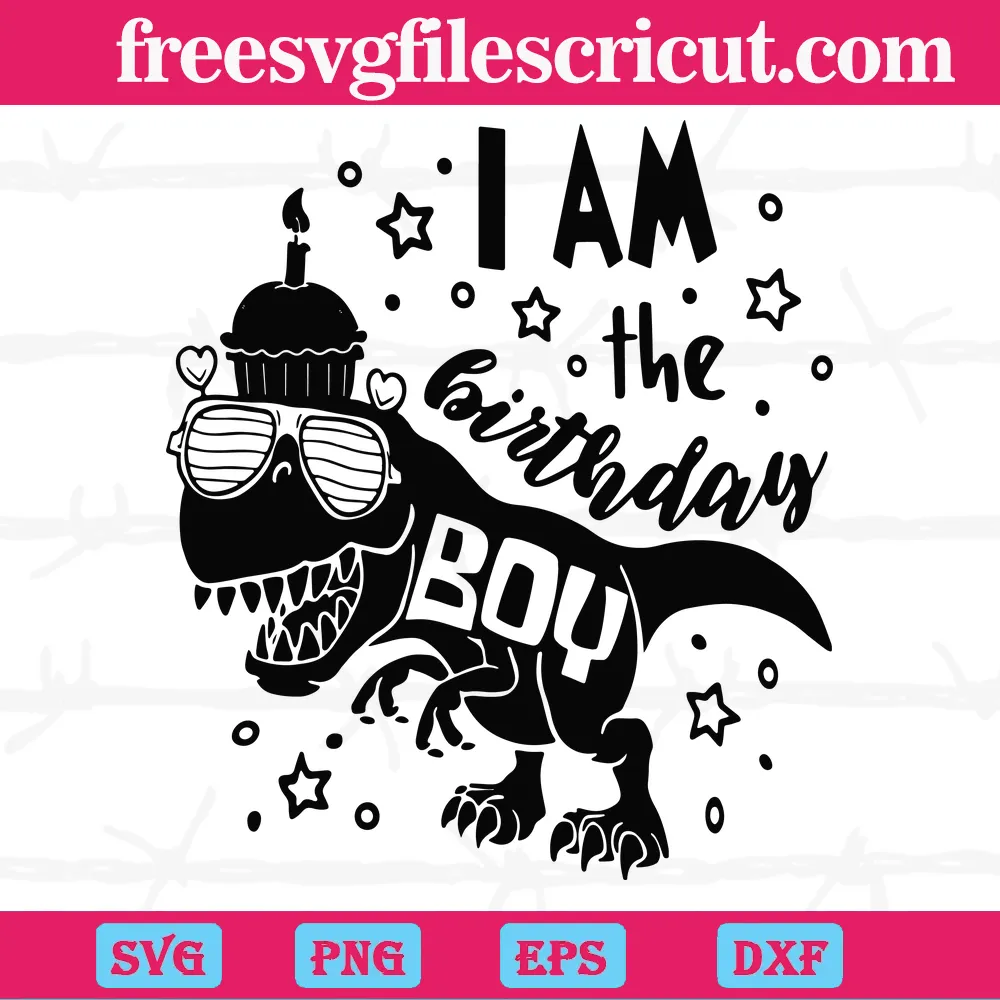 Upon downloading our files, YOU WILL RECEIVE 4 high-quality design files for your next crafting project:
1 EPS file

– Scalable vector, editable file for Adobe Illustrator, Inkscape, Corel Draw (compatible with most cutting plotter software);

1 PNG file

– 300 dpi High Resolution, transparent background;

1 SVG file

– Universal format compatible with Silhouette Studio Designer, Cricut Design Space, Make the Cut, Sure Cuts A Lot, Brother ScanNCut, Cameo and others;

1 DXF file

– Line format for cutting in Silhouette, other cutting plotters or laser engraving machines;
These vector files are fully editable and scalable, providing you with the flexibility to create unique designs that stand out.
Elevate your crafting game with our Dinosaur SVG files and essential supplies, including a Cricut Explore Air 2 or Maker Machine, cutting mat, assorted Cricut adhesive vinyl (such as adhesive foil and holographic threads premium vinyl), transfer tape, weeding tools, and a scraper.
Create adorable bottles for your boys to bring to school and customize t-shirts, school supplies, and more with our wide range of SVG files featuring popular themes like Baby Shark, Monster Jam, Snoopy and more. 
Unleash your creativity and make unique crafts that will make your children's school days even more exciting!