Welcome to the exciting world of My Hero Academia SVG! Here you'll find a vast collection of high-quality designs and SVG files featuring your favorite characters from the anime series. Whether you're a fan looking to decorate your room or create personalized gifts for your loved ones, or a business owner looking to create custom merchandise for your customers, these SVG files are perfect for DIY crafts or print products for selling. From Izuku Midoriya and Katsuki Bakugo to All Might and beyond, you'll find a wide range of character designs and poses to choose from. Let your imagination run wild and bring your favorite My Hero Academia characters to life with these amazing SVG files!
What is My Hero Academia?
My Hero Academia is a Japanese superhero manga series written and illustrated by Kōhei Horikoshi. Set in a world where superpowers (called "Quirks") have become commonplace, the story follows Izuku Midoriya, a boy who was born without a Quirk but still dreams of becoming a superhero himself. He is scouted by All Might, Japan's greatest hero, who bestows his Quirk to Midoriya after recognizing his potential, and helps to enroll him in a prestigious high school for superheroes in training.
What is an SVG File?
An SVG file, (which stands for scalable vector graphic), is a standard graphics file that is mainly used for rendering two-dimensional images.
SVG images can be scaled up or down without losing quality or becoming pixelated, making them ideal for logos, icons, and other types of graphics that need to be displayed at various sizes.
They are fantastic for so many applications, such as apparel, signs and cutting machines! 
How to Open SVG Files?
Next, we'll look at how to open an SVG file!
There are many software choices for opening SVG files. However, we will focus on the options for cutting machines since they are the most commonly used.
Typically, SVG files are compressed within a zip folder and require extraction before they can be accessed.
Before importing the cutting SVG files into your preferred software program, like Cricut Design Space, or Silhouette Studio, …, you must first unzip the downloaded file by double-clicking the folder and selecting "extract all."
During the extraction process, you'll be prompted to choose a destination for your files. To avoid difficulty in retrieving them, you can create a dedicated folder on your desktop or computer labeled "SVG files."
It's crucial to keep track of the extraction location since you'll need to access the files again later.
My Hero Academia SVG, EPS, DXF, PNG
Introducing our My Hero Academia SVG bundle, which includes a variety of file formats such as SVG, EPS, DXF, and PNG. These files are perfect for use with various cutting machines like the Cricut Maker, Cricut Explore 3, Cricut Explore Air 2, Cricut Joy, Silhouette, Glowforge, and more. With this bundle, you can create a wide range of custom projects, from t-shirts and tote bags to wall art and home decor. Our designs are of high quality and will surely add a touch of creativity and uniqueness to your DIY crafts or print products for selling. Start exploring the world of My Hero Academia with our amazing SVG bundle today!
Get your hands on our Dabi Todoroki Toya Free SVG Files featuring a sleek black and white design. The best part? This high-quality SVG file is completely free to download and use for all your crafting needs. Whether you're a beginner or a pro, create unique projects with ease using this versatile file. Get creative and bring your ideas to life with this fantastic freebie!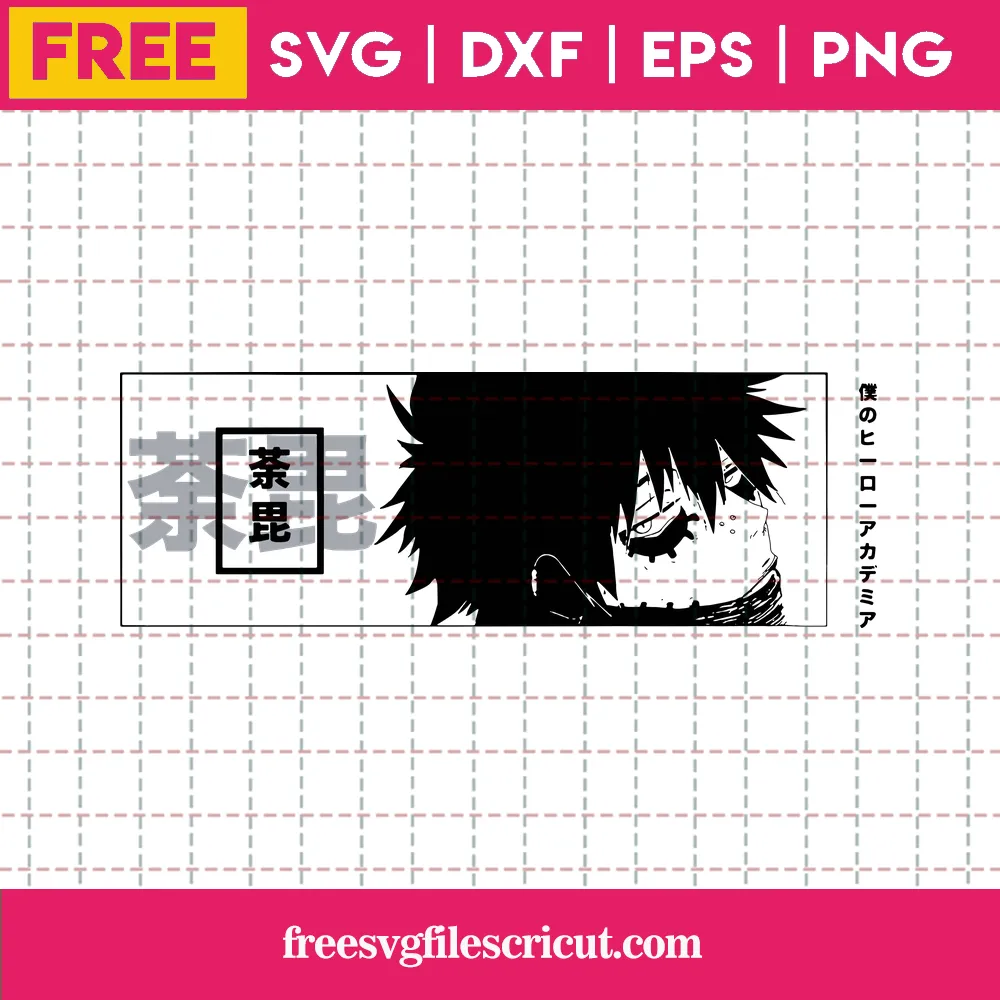 This My Hero Academia Logo SVG design is perfect for fans of the popular anime and manga series. The design features the iconic logo of the U.A. High School, where the main characters attend to become professional heroes. The design is intricate and detailed, with a bold and dynamic style that will make your projects stand out. This design comes in SVG, DXF, EPS, and PNG file formats, making it compatible with a wide range of cutting machines and design software. Whether you want to create personalized stickers, labels, or decals, this design is perfect for adding a touch of My Hero Academia to your DIY projects.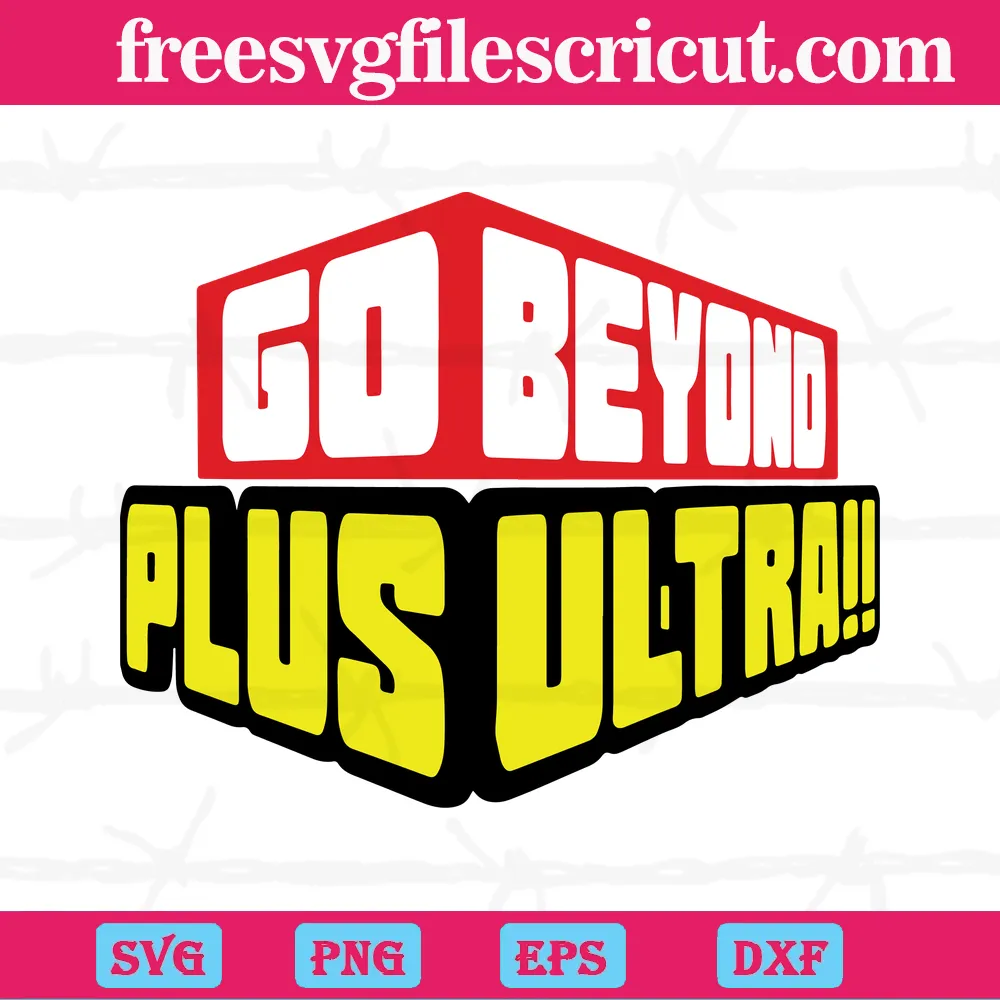 Himiko Toga, the popular villain from My Hero Academia, is known for her quirky personality and obsession with blood. Our Himiko Toga Black and White Craft SVG is a perfect addition to any fan's collection. This design features her iconic quote "Mind If I Stab You" in a sleek black and white color scheme, making it easy to incorporate into a variety of DIY projects. Download now and let your love for My Hero Academia shine through your crafts.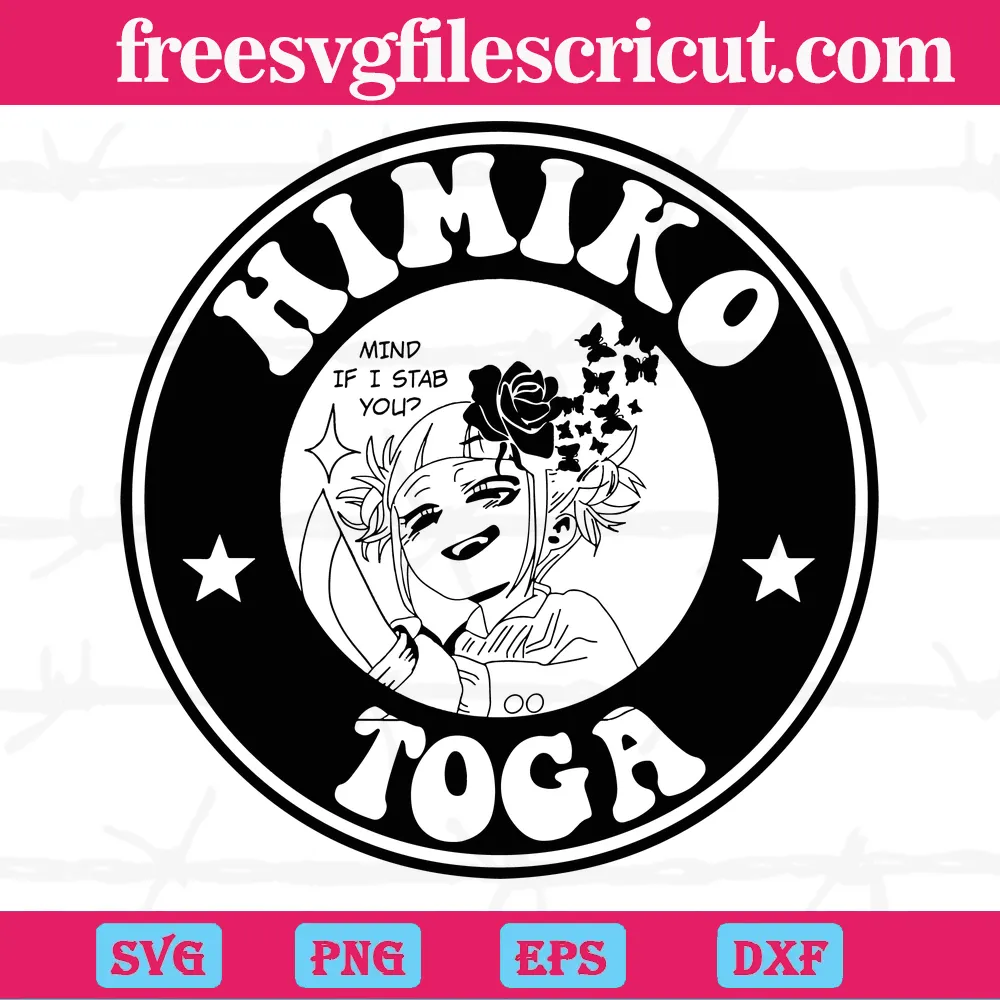 This design features the iconic Deku Midoriya Izuku from the popular anime series My Hero Academia. The design showcases a portrait of Deku . He is shown with determined eyes, a confident expression, and his signature green hair styled in a messy, spiky fashion. The design is outlined in bold black lines, making it easy to cut on a variety of machines. This design is perfect for creating a wide range of projects, such as t-shirts, tote bags, posters, and more, for both personal use and commercial purposes.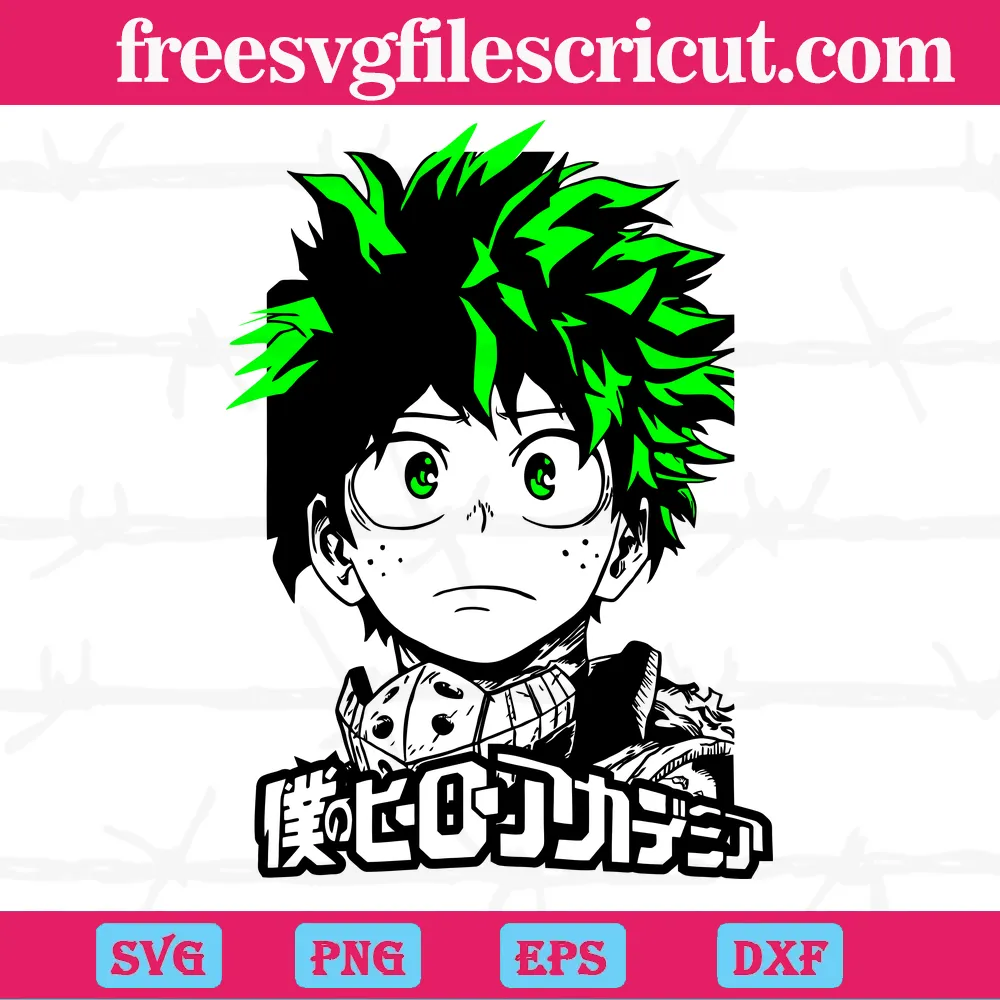 Looking for a special gift for your My Hero Academia fan friends? Look no further than our My Hero Academia Characters Friends Inspired SVG design! This high-quality design features the iconic characters from the beloved anime and manga series. Use this design to create custom gifts for your friends, such as personalized t-shirts, mugs, or tote bags, and show your love and appreciation for their fandom. This versatile SVG file can be used with a range of cutting machines, including Cricut and Silhouette, and can be resized and customized to fit your specific project needs. So why wait? Start crafting today with our My Hero Academia Friends Inspired SVG!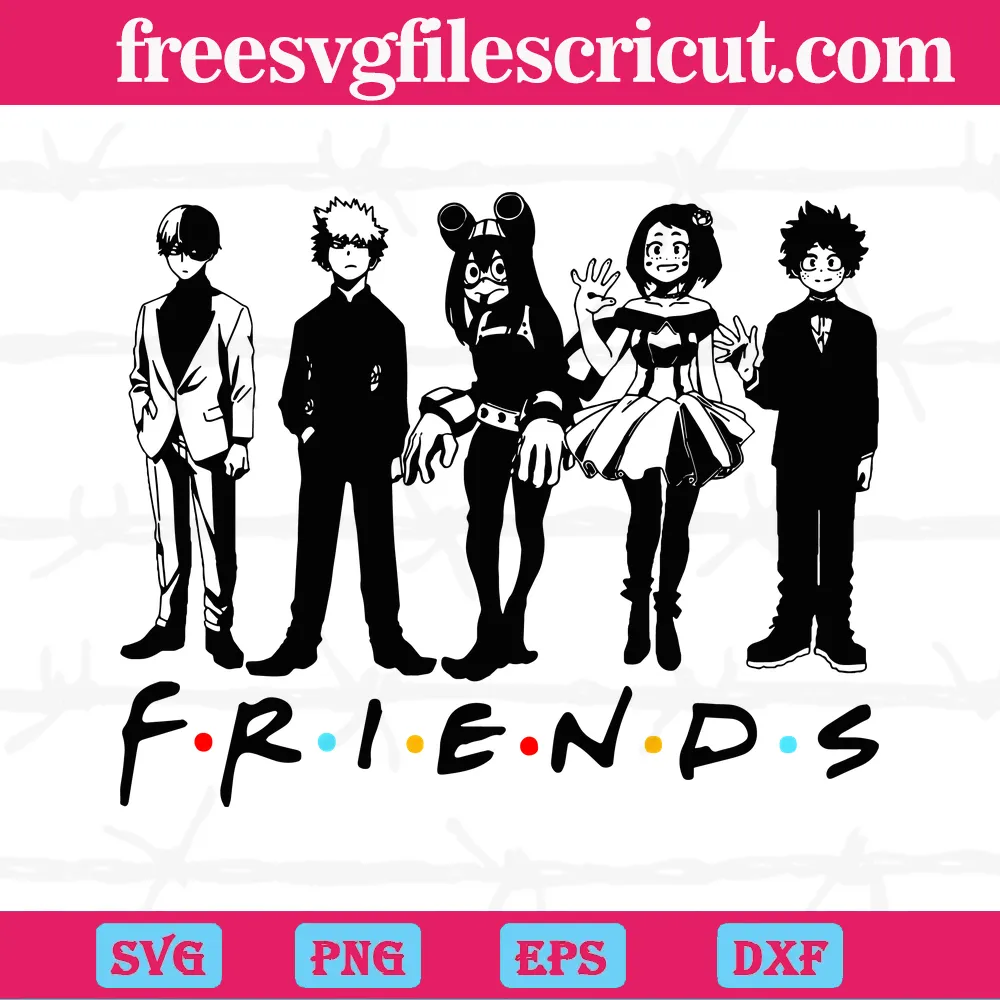 If you're a fan of the anime series My Hero Academia, you'll love our multi-layered files SVG featuring the iconic line "That Wasn't Very Plus Ultra Of You" spoken by Izuku Midoriya. Our retro-style design is perfect for creating DIY products, such as cup wraps that will add a touch of anime to your beverage holders. With our high-quality files and your crafting skills, you can create unique and personalized items that showcase your love for My Hero Academia. Download our free commercial use files today and take your crafting game to the next level!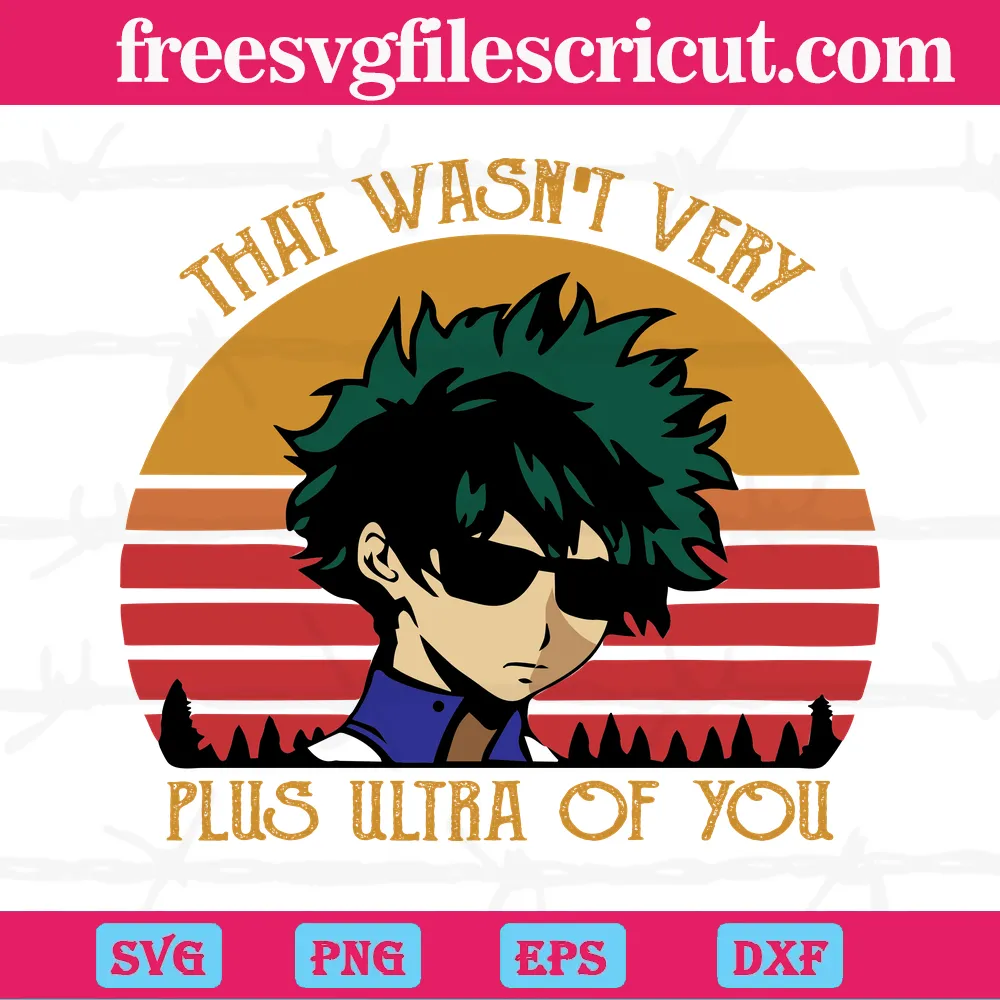 Get your DIY projects ready with our All Might Toshinori Yagi My Hero Academia Cricut SVG file! This vintage-style design is perfect for fans of the anime who love to personalize their belongings. With our file, you can easily customize the design by changing the colors, resizing it, and adding or removing text. Use it to create personalized t-shirts, hoodies, or even accessories like phone cases and tote bags. The possibilities are endless with our versatile SVG file, and it's a great way to show off your love for My Hero Academia in your own unique way. So don't wait, download our All Might Toshinori Yagi Cricut SVG file now and let your creativity run wild!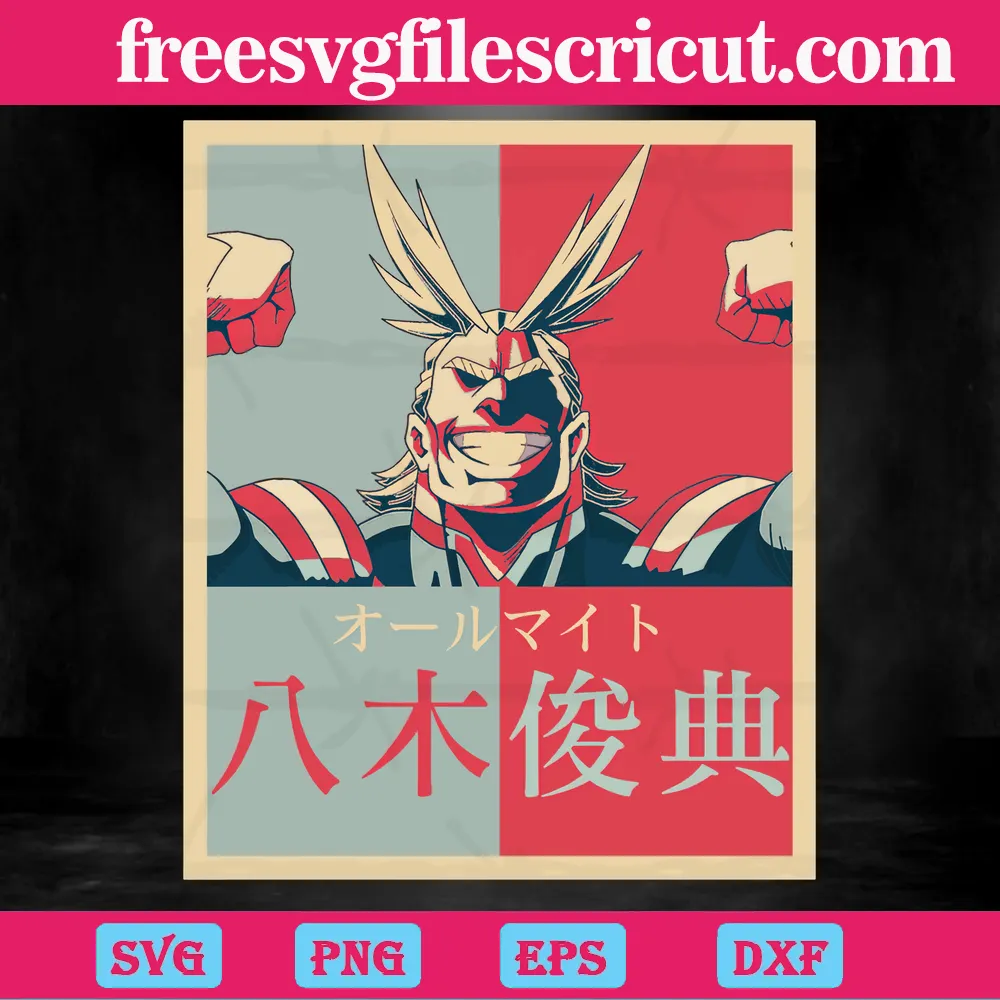 Our Kacchan Bakugo Katsuki My Hero Academia SVG design features the fierce and determined Bakugo Katsuki with his iconic angry face. This graphic design is perfect for My Hero Academia fans who want to show their love for the series in a unique and creative way. Our high-quality SVG file can be used for a variety of DIY projects, such as creating custom posters, wall art, stickers, and more. The possibilities are endless with this versatile and eye-catching design. Whether you're a cosplayer, collector, or just a fan, our Bakugo Katsuki SVG is a must-have addition to your collection. So why wait? Download it now and unleash your creativity with this explosive design!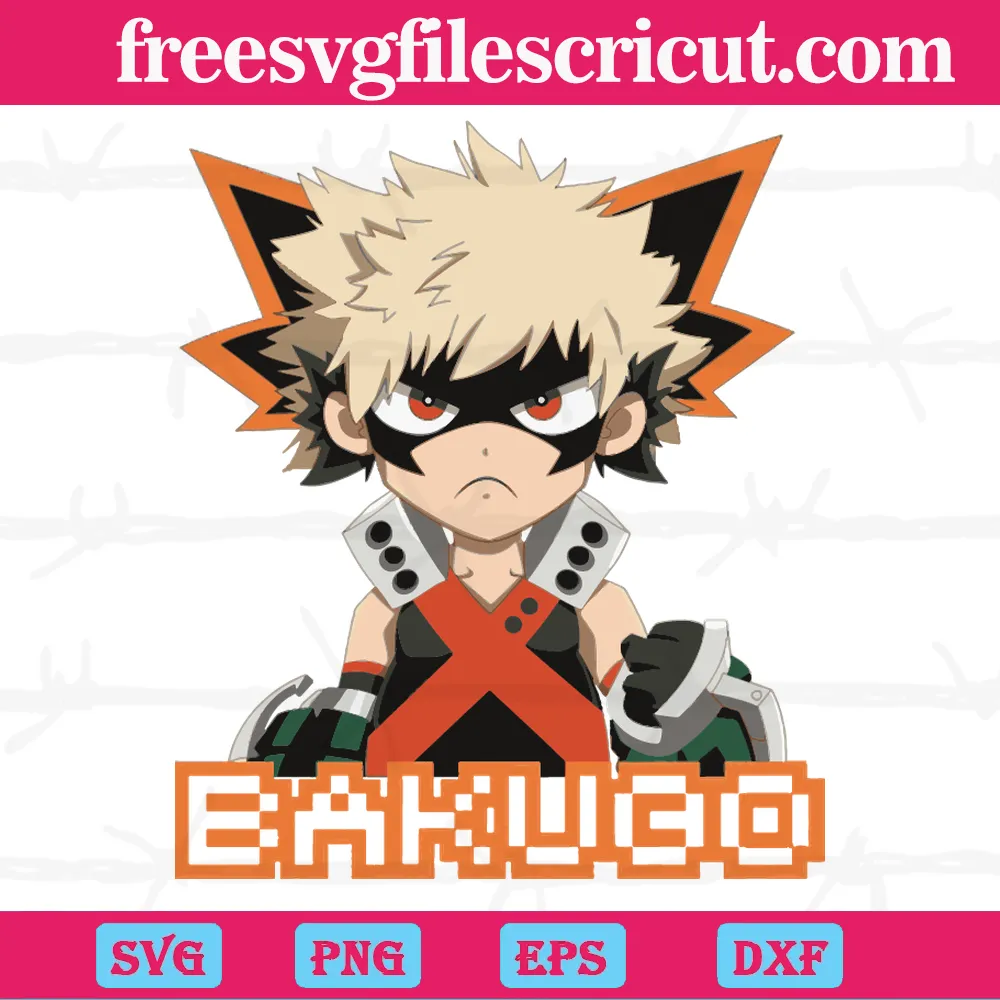 The Chibi Todoroki Shoto with Christmas Hat My Hero Academia SVG clipart is an adorable and colorful design that can be used for home decor during the Christmas season. This design features a cute chibi version of Todoroki Shoto wearing a festive Christmas hat. The colors are bright and eye-catching, making it a great addition to any holiday project. Use this clipart to create customized Christmas cards, decorations, or even clothing items. With the free commercial use license, the possibilities are endless. Download the Chibi Todoroki Shoto with Christmas Hat My Hero Academia SVG clipart now to add a touch of cuteness to your Christmas projects.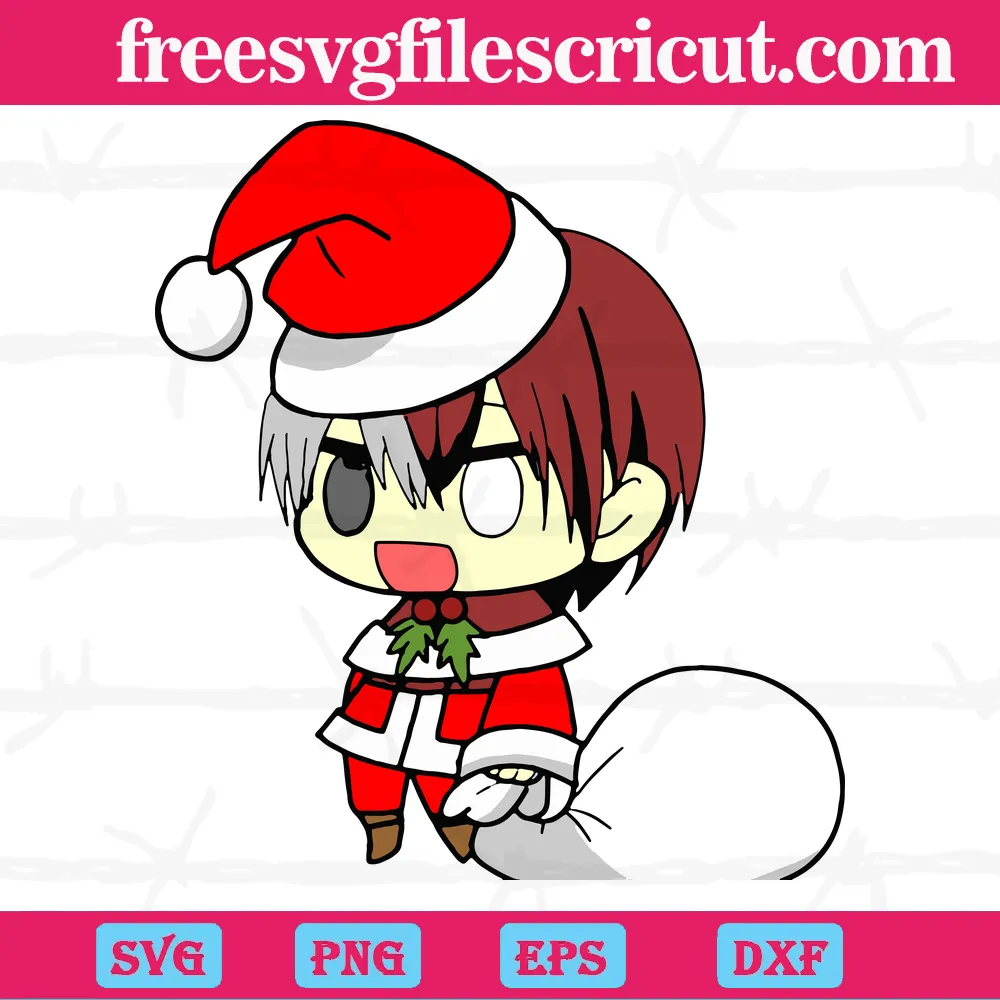 The design is a combination of Toga Himiko's beautiful appearance with a scary smile and a hint of fear that will leave you impressed. The red blood splatters and the sharp teeth add an extra element of horror and make it a perfect choice for Halloween or other spooky projects. The vector illustration also ensures that you can easily resize, customize and change colors as per your requirements. All of our My Hero Academia SVG files are free for commercial use and available in various formats, including SVG, EPS, PNG, and DXF, making them compatible with various crafting machines such as Cricut, Silhouette Cameo, and Brother ScanNCut.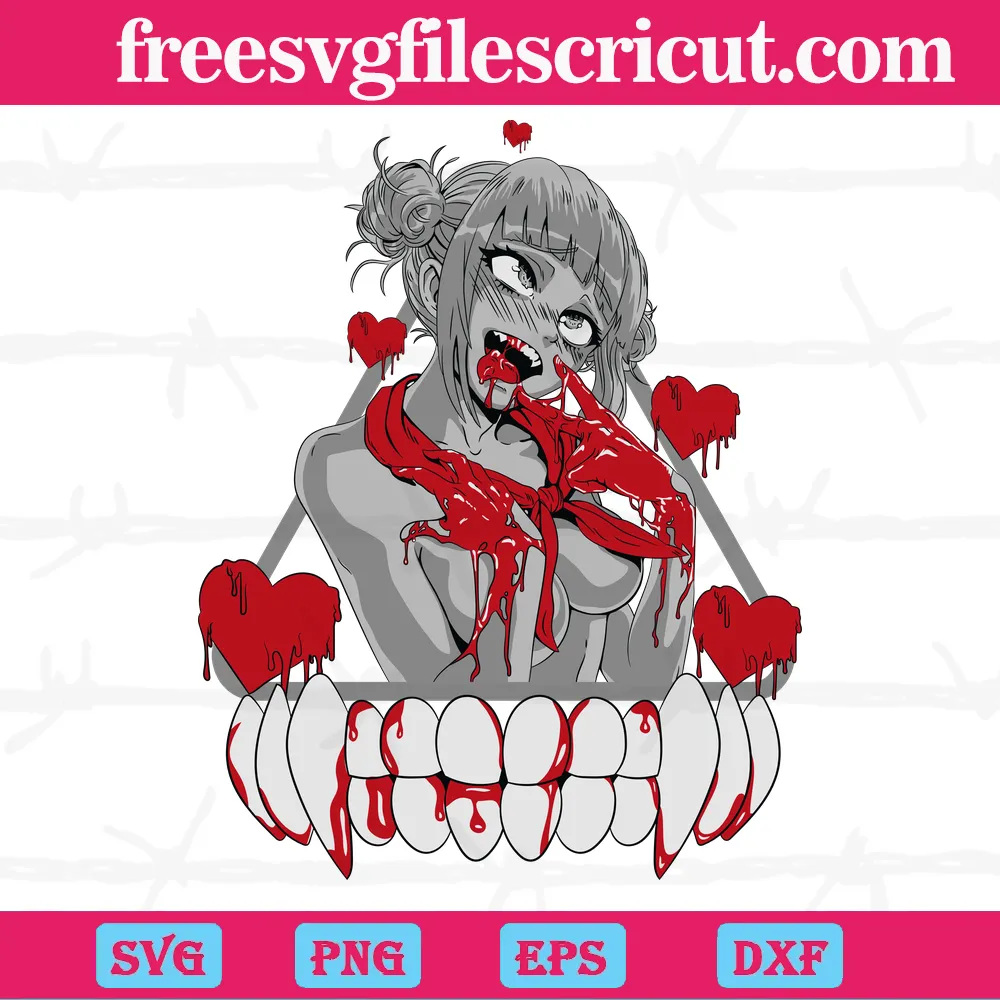 After download our SVG Multi Layers Files, you will receive 4 high-quality design files for your next crafting project:
1 EPS file

– Scalable vector, editable file for Adobe Illustrator, Inkscape, Corel Draw (compatible with most cutting plotter software);

1 PNG file

– 300 dpi High Resolution, transparent background;

1 SVG file

– Universal format compatible with Silhouette Studio Designer, Cricut Design Space, Make the Cut, Sure Cuts A Lot, Brother ScanNCut, Cameo and others;

1 DXF file

– Line format for cutting in Silhouette, other cutting plotters or laser engraving machines;
Here are some My Hero Academia SVG files that we believe will suit your needs. If you're looking for even more SVG designs on various topics, feel free to explore our website at freesvgfilescricut.com. Thank you for choosing us, and have a wonderful day!