Step into the enchanting world of our Cinderella SVG collection. Get ready to be captivated by our charming and playful designs, crafted to elevate your creativity to new heights. With our top-quality SVG files, you have the power to unleash your imagination and bring your unique ideas to life. Let our collection inspire you to create stunning, standout designs that will leave a lasting impression.
Who is Cinderella?
Cinderella is the titular protagonist of Disney's 1950 animated feature film of the same name. After the death of her mother, her father remarried, believing that she "needed a mother's care". He died shortly thereafter, upon which she was forced to work as a scullery maid for her wicked stepmother, Lady Tremaine and two stepsisters, Anastasia and Drizella. Despite the cruelty of her jealous stepfamily, Cinderella remained kind, spirited, and internally beautiful. Her faith and everlasting optimism manifested itself into a Fairy Godmother, whose magic served as a catalyst for Cinderella's ascent from servant to princess.
What is an SVG File?
An SVG file, (which stands for scalable vector graphic), is a standard graphics file that is mainly used for rendering two-dimensional images.
SVG images can be scaled up or down without losing quality or becoming pixelated, making them ideal for logos, icons, and other types of graphics that need to be displayed at various sizes.
They are fantastic for so many applications, such as apparel, signs and cutting machines!
How to Open SVG Files?
Next, we'll look at how to open an SVG file!
There are many software choices for opening SVG files. However, we will focus on the options for cutting machines since they are the most commonly used.
Typically, SVG files are compressed within a zip folder and require extraction before they can be accessed.
Before importing the file into your preferred software program, you must first unzip the downloaded file by double-clicking the folder and selecting "extract all."
During the extraction process, you'll be prompted to choose a destination for your files. To avoid difficulty in retrieving them, you can create a dedicated folder on your desktop or computer labeled "SVG files."
It's crucial to keep track of the extraction location since you'll need to access the files again later.
Cinderella SVG, PNG, EPS, DXF
Looking for Cinderella SVG files? Look no further! Our website offers a wide selection of Cinderella SVG designs that are perfect for any crafting project. Whether you're a seasoned SVG user or just starting out, our files are easy to use and compatible with a variety of design software such as Cricut, Silhouette, Adobe Illustrator, and more. With our high-quality files, you can create personalized and one-of-a-kind products. So why wait? Browse our collection today and let your creativity run wild!
Create stunning crafts with our Cinderella Cricut SVG file! Perfect for home crafters and Cricut users, make custom stickers and princess-themed crafts for your children's birthday parties.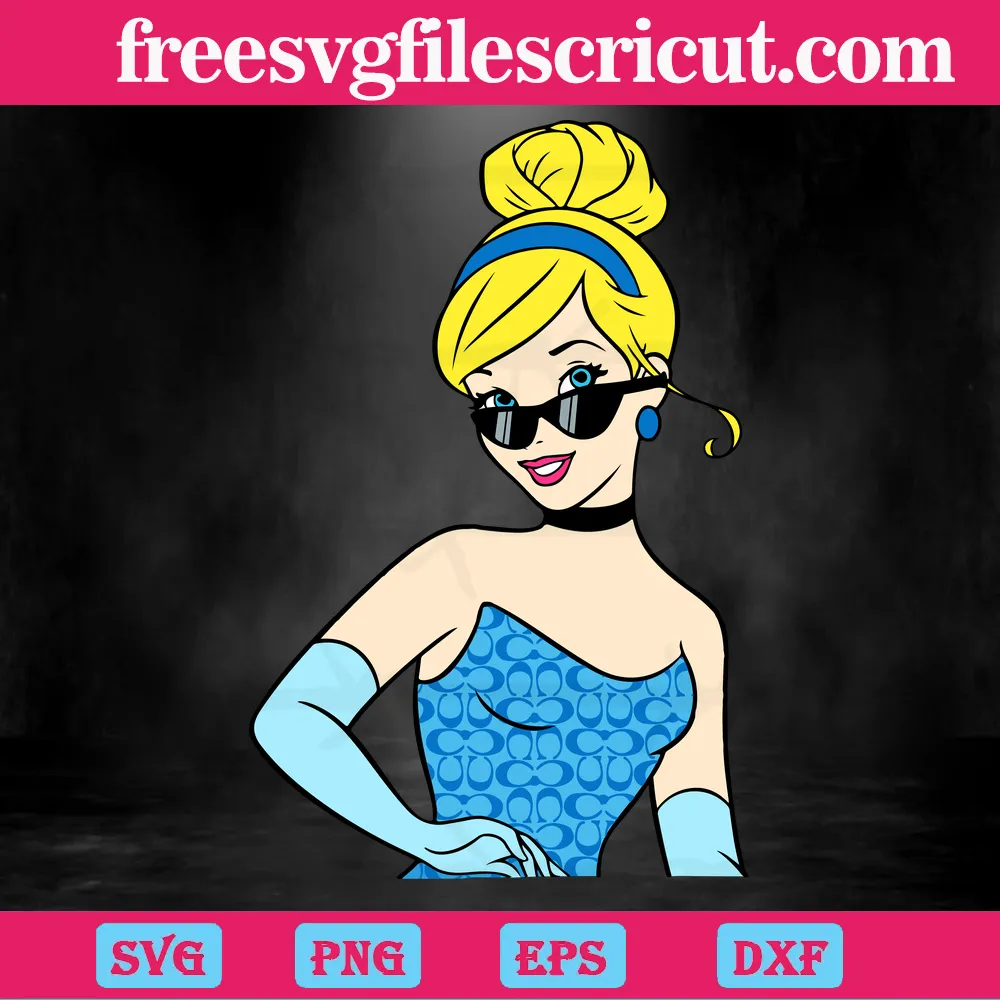 Unlock your creativity with our Cinderella Cricut Bibbidi Bobbidi Booze SVG file free commercial in use! Ideal for DIY enthusiasts, create unique crafts with customizable colors, sizes, and designs for magical birthday party themes.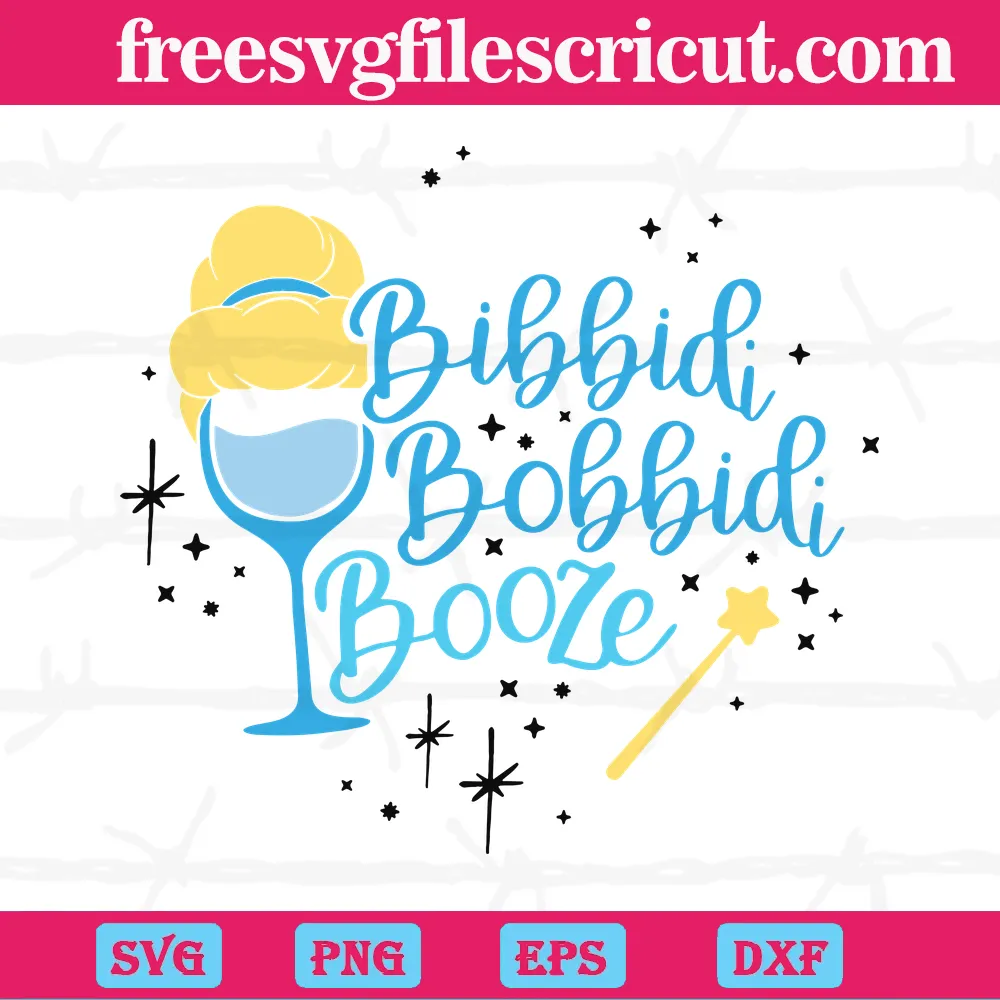 The design features Cinderella's famous glass shoe and the phrase "Has Anyone Seen My Glass Slipper", making it a versatile choice for various crafts like t-shirts, tote bags, stickers, school supplies, and more. Its cute appearance makes it a delightful addition to any project, guaranteed to enhance the beauty and playfulness of your creations.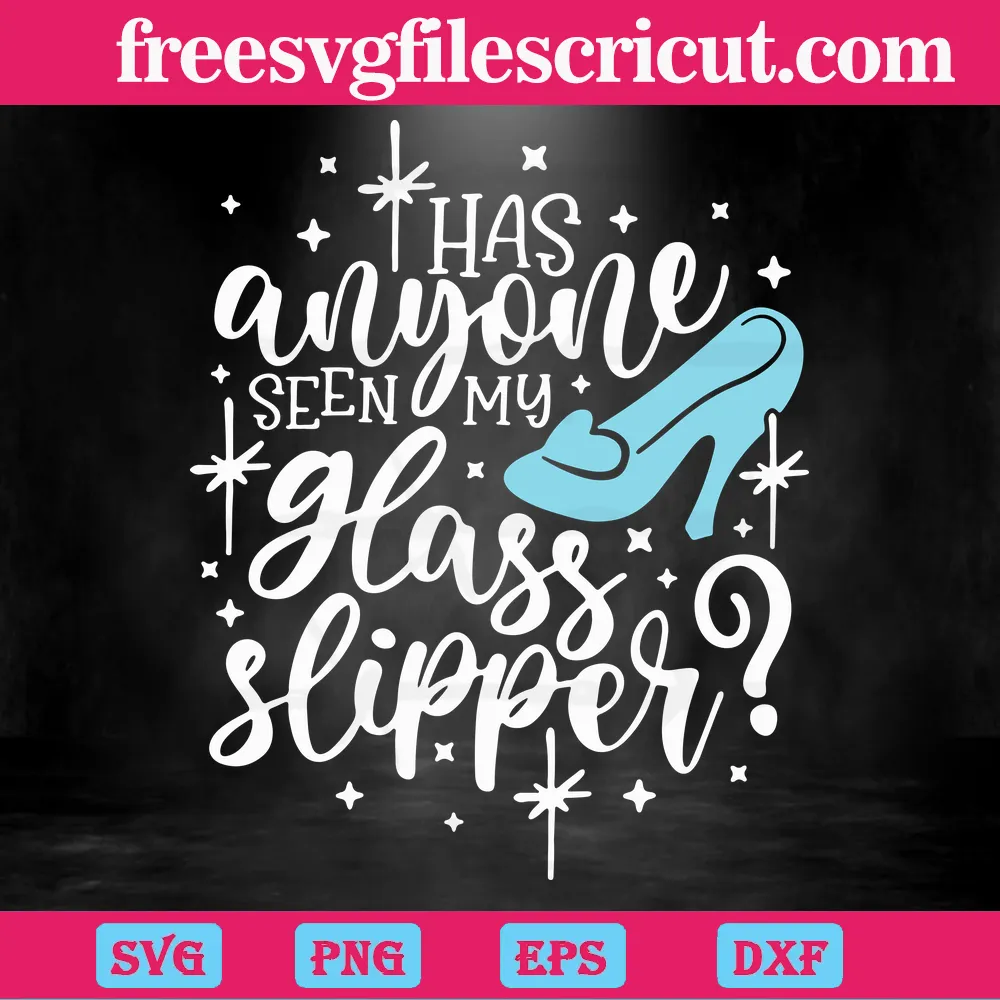 This Cinderella castle digital file is compatible with cutting machines, allowing you to change colors, rotate, and edit sizes to customize your crafting projects to perfection.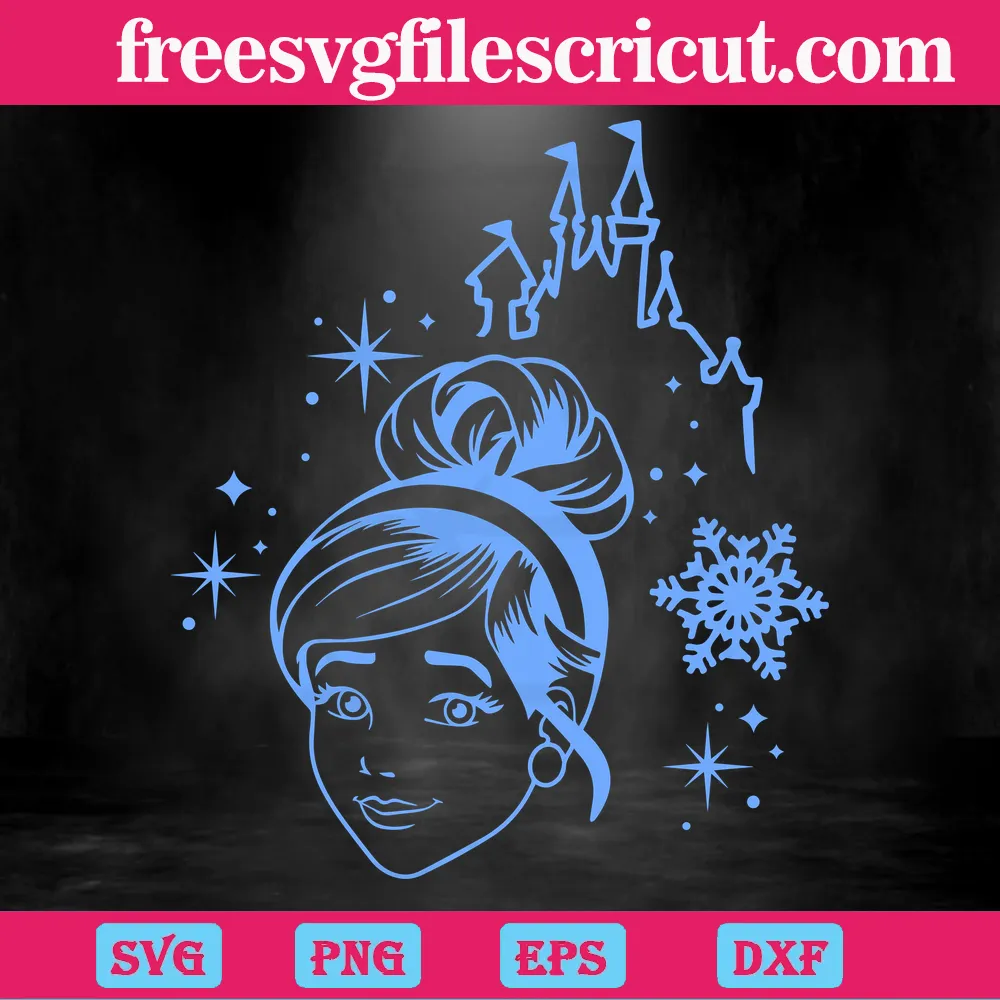 This design features the main characters from Cinderella arranged in a delightful pattern within a Mickey Mouse head. The quote "A Dream is a Wish your heart makes" is elegantly scripted, adding to the design's charm. This enchanting design is sure to enhance any project.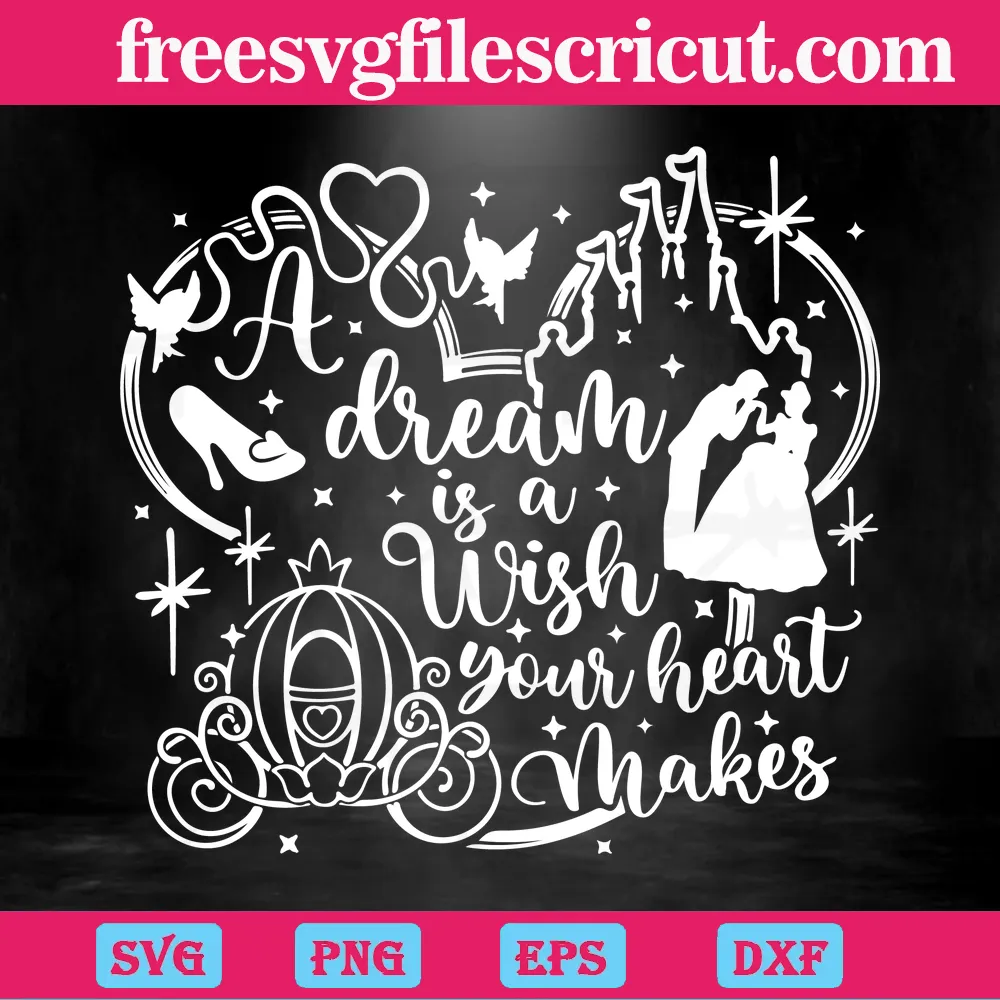 The "We Can Make The Dress So Pretty Cinderella Clothing Company Logo" SVG is a unique and creative design perfect for businesses or individuals in the fashion industry. The logo features the iconic quote from Cinderella, "We Can Make The Dress So Pretty," and a vintage-style sewing machine in the center. The use of bold, elegant fonts and intricate details in the design make it a great choice for your logo, thank you cards, business cards, and other merchandise. With its high-quality resolution and versatile file format, this SVG can be easily customized and used in a variety of projects.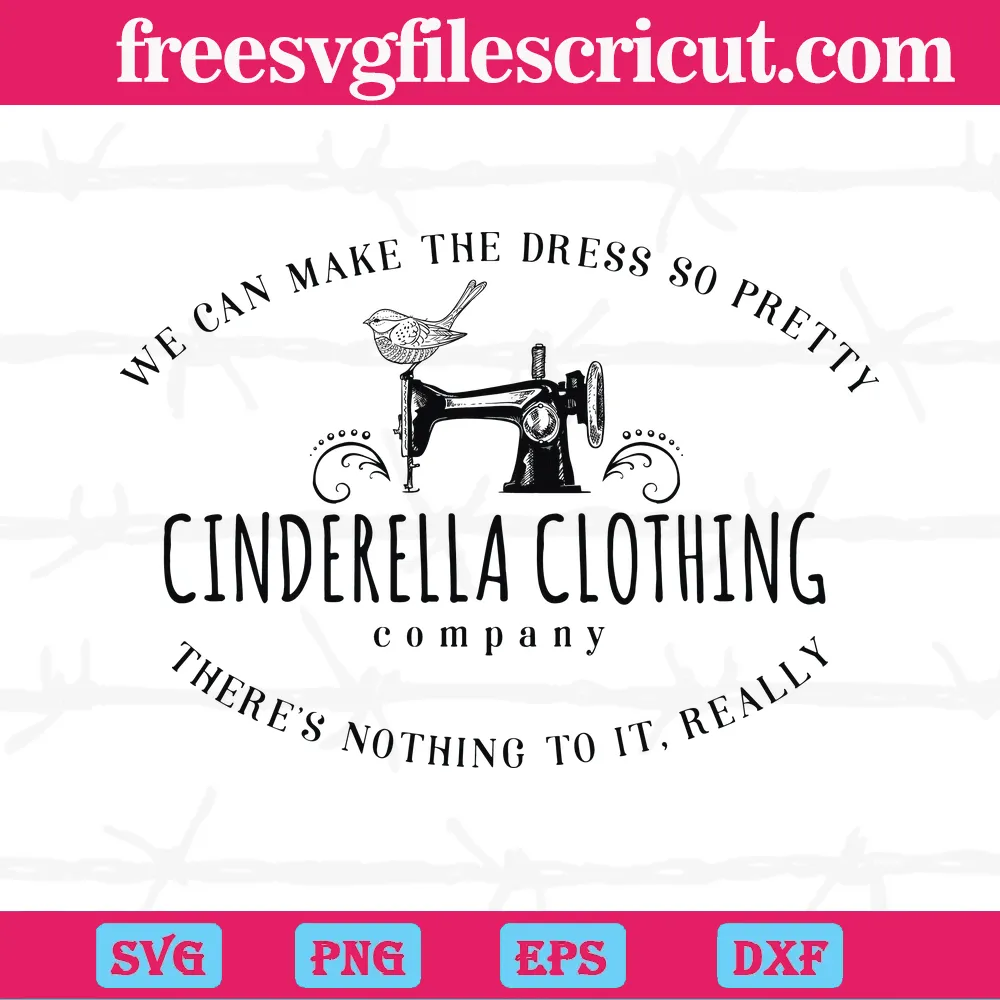 Add a touch of magic to your Christmas crafts with our Cinderella With Christmas Hat SVG. This design features Cinderella in her iconic blue dress wearing a festive Santa hat, perfect for adding a fairy tale twist to your holiday decorations. The transparent background file allows for easy integration with any project, while the high-quality SVG file ensures a clean and crisp cut, making it ideal for use with a Cricut or other cutting machine. Whether you're making personalized ornaments, festive home decor, or custom gift tags, this SVG file is sure to add a touch of enchantment to your creations.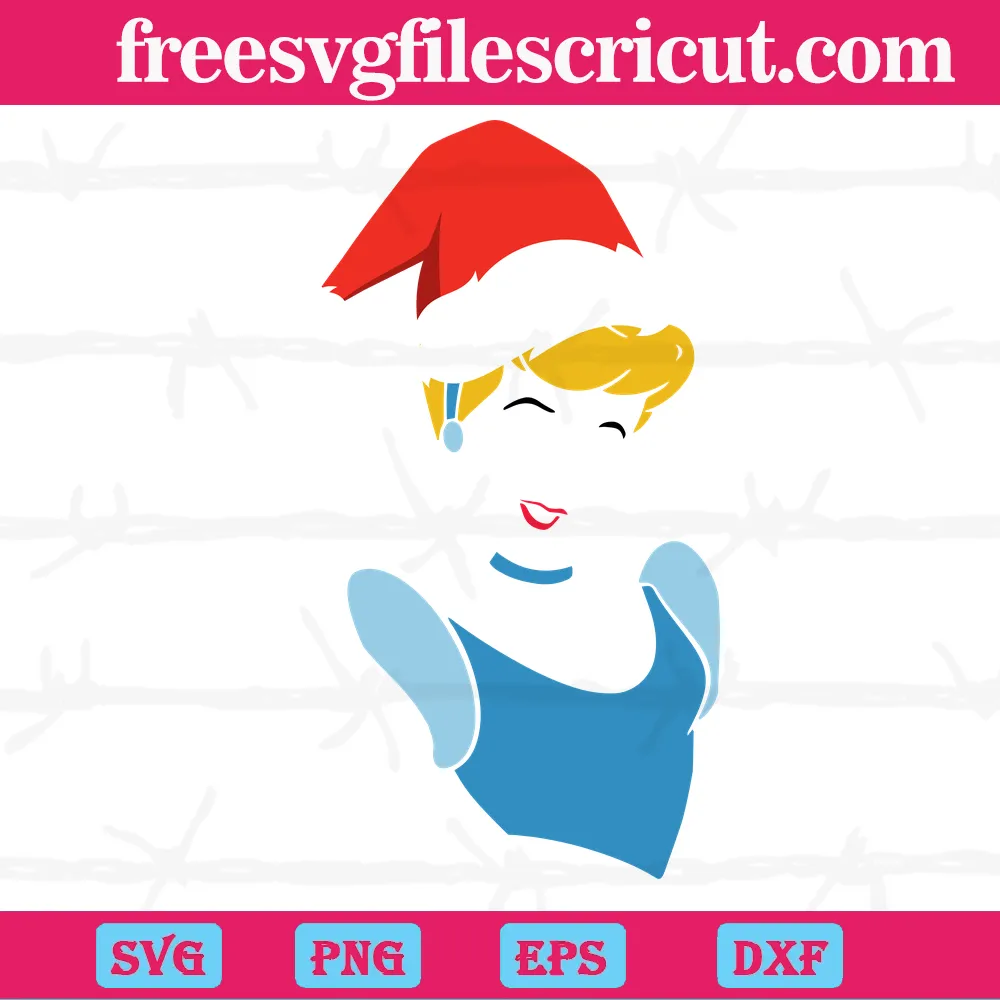 Transform your Halloween decorations into magical ones with our Cinderella Pumpkin Carriage SVG file. This design features the iconic carriage from the classic fairy tale, Cinderella. With its intricate details and whimsical design, it is perfect for creating unique and enchanting decor for your home or party. Our SVG files are compatible with various design software and cutting machines, making it easy to personalize and create your own DIY projects. Get creative and add a touch of magic to your Halloween celebrations with our Cinderella Pumpkin Carriage SVG.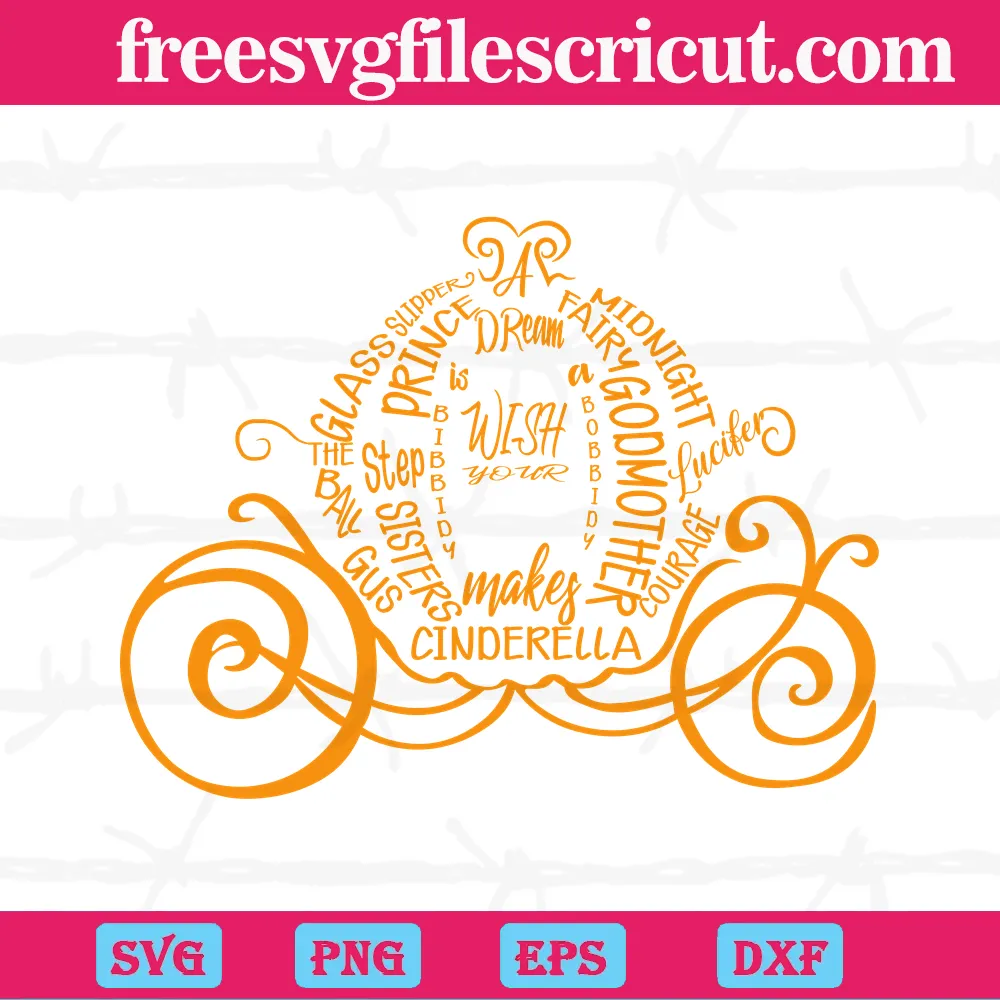 The Cinderella Vacay Mode SVG is a fun and playful design that features Cinderella wearing a Mickey Head hat and the text "Vacay Mode" in a stylish font. This design is perfect for anyone who loves Disney and wants to show off their vacation mode spirit. You can use this design to create a variety of products for your trip or holiday, including t-shirts, tote bags, hats, and more. So, whether you're headed to Disney World or just want to add a touch of magic to your everyday life, the Cinderella Vacay Mode SVG is the perfect design for you!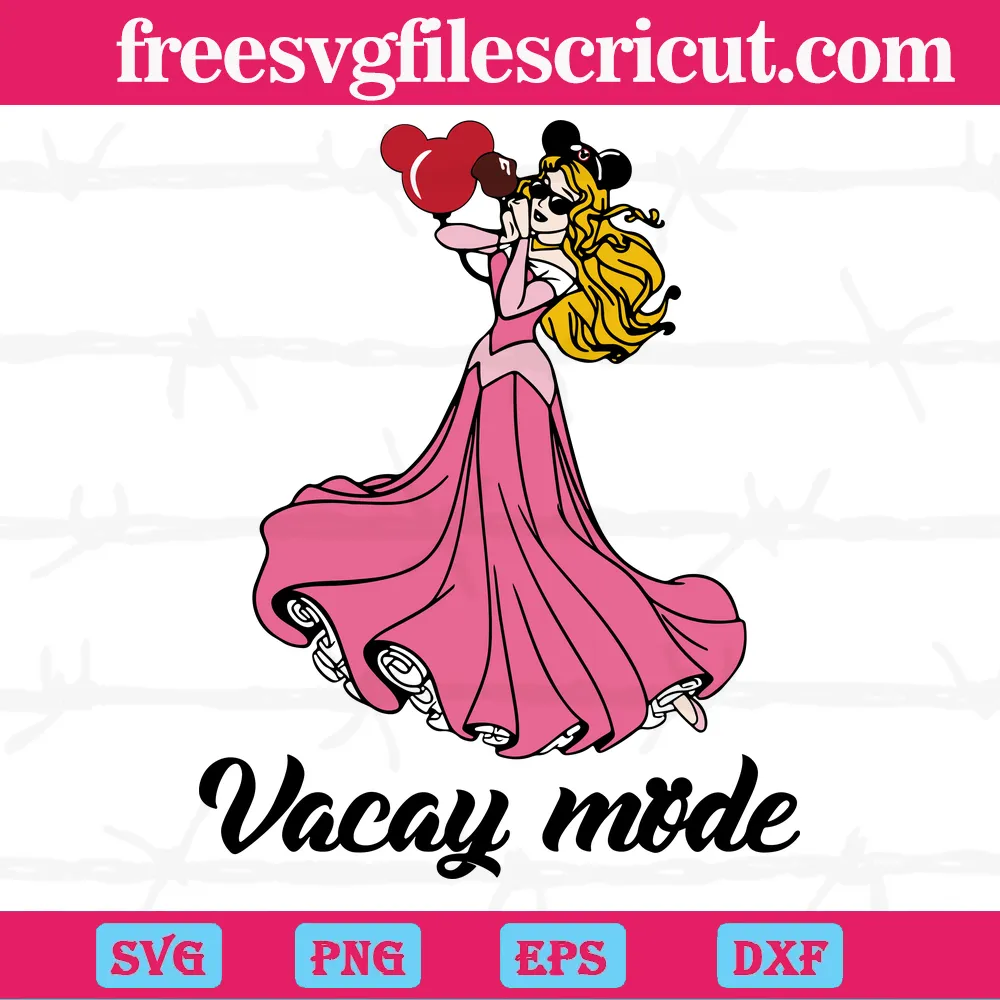 Looking to add some magic to your DIY projects? Check out our Cinderella Even Miracles Take A Little Time Black And White Svg Files! This file is  perfect for anyone who loves crafting, whether you're a seasoned pro or just starting out. With our high-quality design, you can create stunning personalized products that will make you feel like royalty. These layered SVG file is compatible with a variety of cutting machines and design software, making it easy to create your own custom crafts. So why wait? Start creating your own Cinderella-inspired creations today!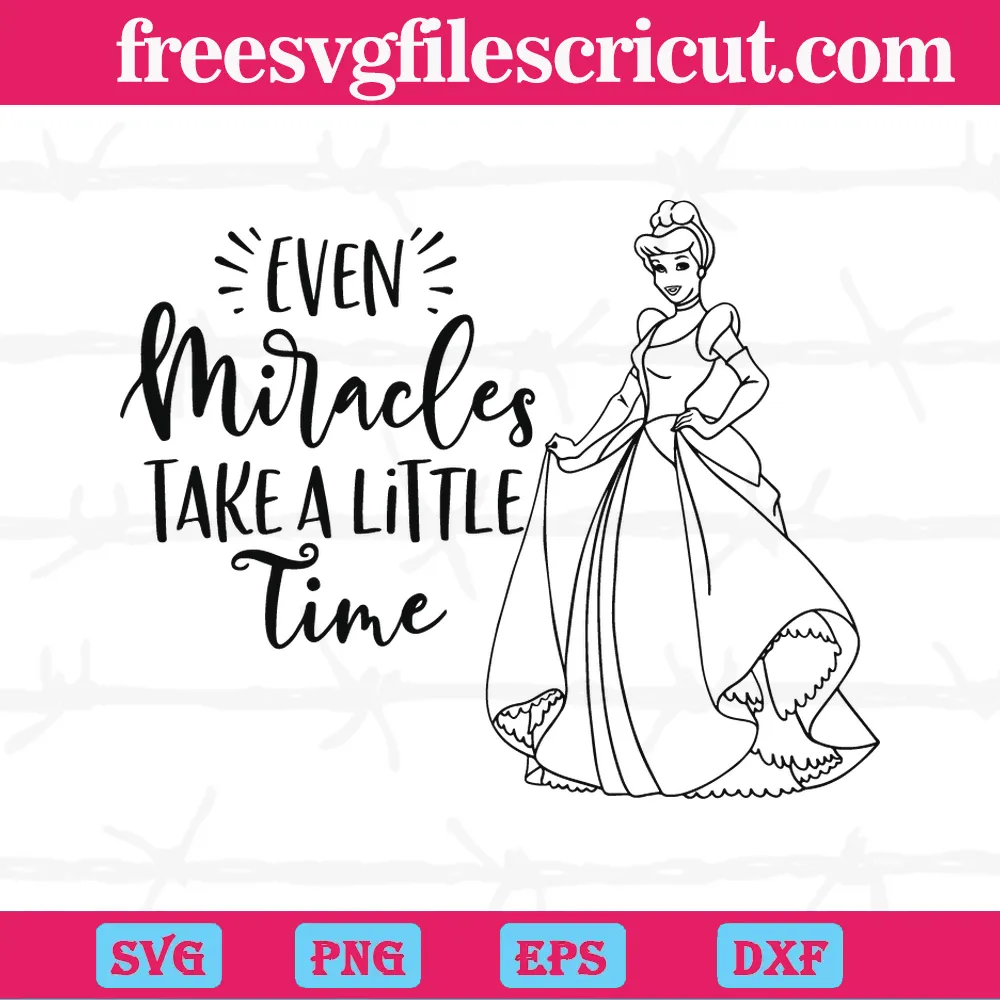 Upon downloading our files, YOU WILL RECEIVE 4 high-quality design files for your next crafting project:
– 1 EPS file – Scalable vector, editable file for Adobe Illustrator, Inkscape, Corel Draw (compatible with most cutting plotter software);
– 1 PNG file – 300 dpi High Resolution, transparent background;
– 1 SVG file – Universal format compatible with Silhouette Studio Designer, Cricut Design Space, Make the Cut, Sure Cuts A Lot, Brother ScanNCut, Cameo and others;
– 1 DXF file – Line format for cutting in Silhouette, other cutting plotters or laser engraving machines;
These vector files are fully editable and scalable, providing you with the flexibility to create unique designs that stand out.
We're thrilled to present you with a vast array of Cinderella SVG files that will undoubtedly elevate your design endeavors. If you're seeking other Disney princess themes, such as Anna, Elsa on Frozen, Jasmine, or Rapuzel, we have a wealth of options available in the Disney SVG collection. With a diverse array of designs showcasing beloved characters from popular culture, you're bound to discover something that sparks your creativity.