Welcome to our collection of Autism SVG files, designed to support education and awareness of Autism. Use our high-quality designs to create unique DIY projects, from t-shirts to posters, and showcase your support for Autism in a creative way. Browse our selection and find the perfect design to express your dedication to Autism awareness.
What is Autism?
Autism, formally referred to as Autism Spectrum Disorder (ASD) in the US and Autism Spectrum Condition (ASC) in other parts of the world, and sometimes referred to as the autism spectrum, is a neurodevelopmental disorder characterized by deficits in social communication and social interaction, and repetitive or restricted patterns of behaviors, interests, or activities, which can include hyper- and hyporeactivity to sensory input.
What is an SVG File?
An SVG file, (which stands for scalable vector graphic), is a standard graphics file that is mainly used for rendering two-dimensional images.
SVG images can be scaled up or down without losing quality or becoming pixelated, making them ideal for logos, icons, and other types of graphics that need to be displayed at various sizes.
They are fantastic for so many applications, such as apparel, signs and cutting machines! 
How to Open SVG Files?
Next, we'll look at how to open an SVG file!
There are many software choices for opening SVG files. However, we will focus on the options for cutting machines since they are the most commonly used.
Typically, SVG files are compressed within a zip folder and require extraction before they can be accessed.
Before importing the cutting SVG files into your preferred software program, like Cricut Design Space, or Silhouette Studio, …, you must first unzip the downloaded file by double-clicking the folder and selecting "extract all."
During the extraction process, you'll be prompted to choose a destination for your files. To avoid difficulty in retrieving them, you can create a dedicated folder on your desktop or computer labeled "SVG files."
It's crucial to keep track of the extraction location since you'll need to access the files again later. 
Autism SVG, PNG, EPS, DXF Bundle Files Free Commercial Use
Welcome to our website featuring high-quality and updated Autism SVG digital files. When you download each Autism vector file on our website, you'll get a zipped file that contains four files: SVG, PNG, EPS, and DXF. While you can use Basic software to open DXF files, they can be difficult to cut due to their large amount of edit points. The best file for cutting is SVG, and for embroidery projects, the EPS file is ideal. If you want an uneditable illustration for non-responsive digital designs or prints, download in PNG format.
The Autism Tree Puzzle Free SVG Files for Cricut design includes a stylized tree with leaves that are symbolic pieces for patients with autism. These leaves represent the different strengths and challenges that individuals with autism face on a daily basis. The design can be used to create a range of items such as cards, labels, stickers, or stationery that can be used to raise awareness for autism. By using this design, individuals can show their support for those with autism and help to spread the message of acceptance and understanding.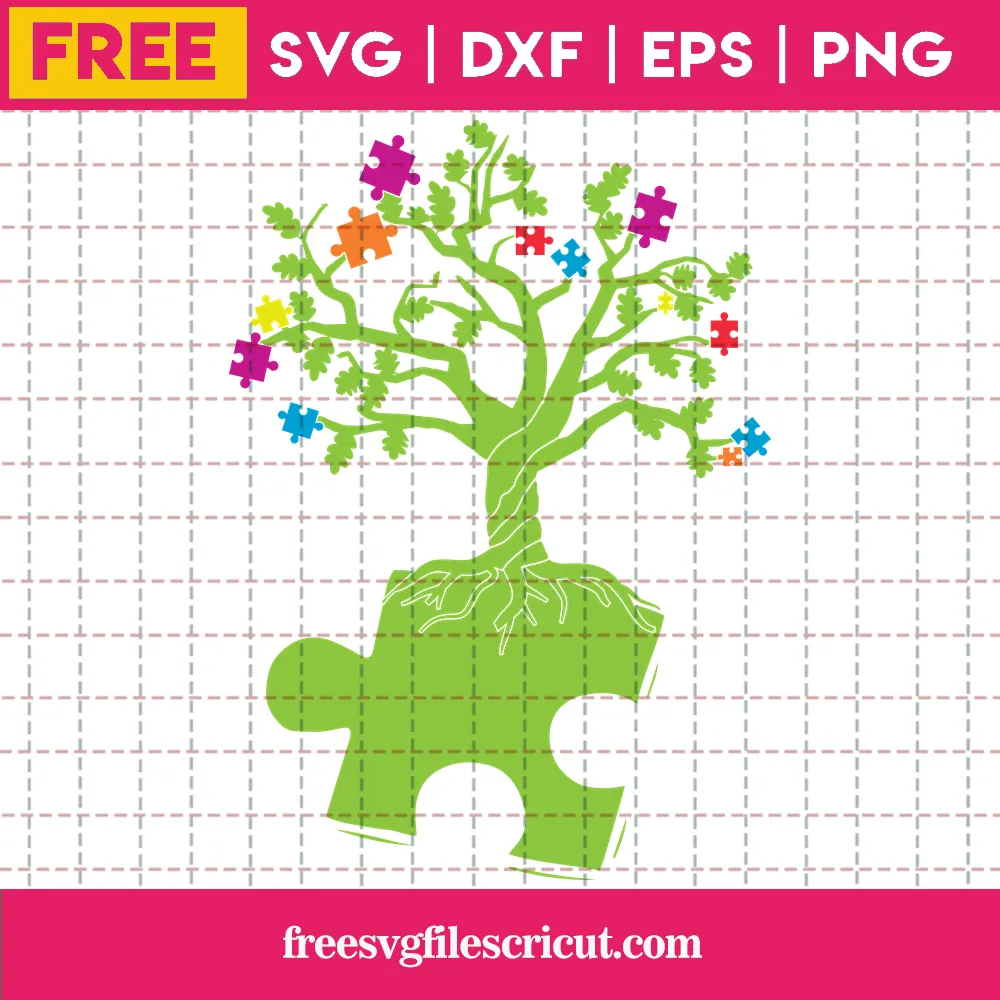 Download our free "I Love Someone With Autism" SVG vector file and use it for your DIY projects, including banners, stickers, posters, and more. Show your support for Autism Awareness Day and express your love for someone with Autism with our high-quality SVG icons.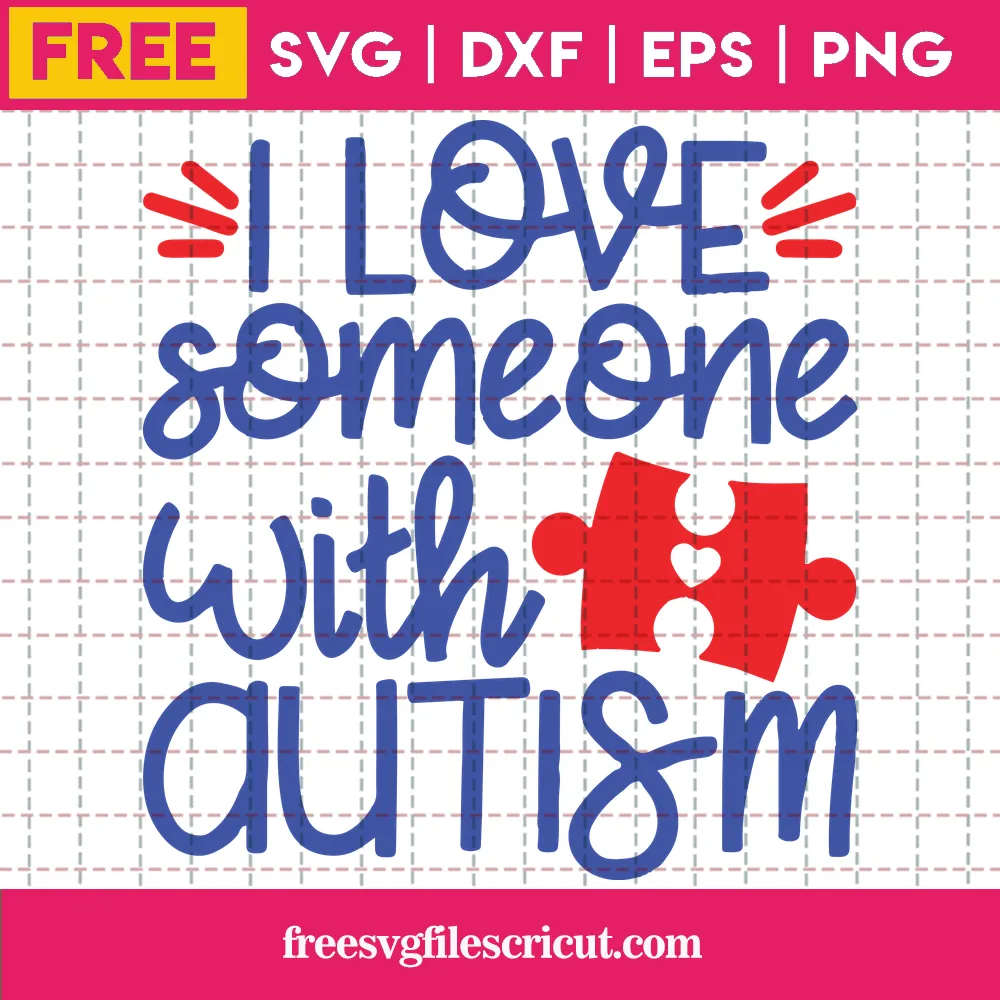 Celebrate Autism awareness and spread love with our Love Heart Autism Cricut SVG free file, ideal for creating eye-catching postcards, flyers, and newsletters. As well as our free file, we also offer a range of premium SVG files to help you create unique and personalized items. Browse our extensive collection and choose from a variety of designs to express your support for Autism awareness in your DIY projects.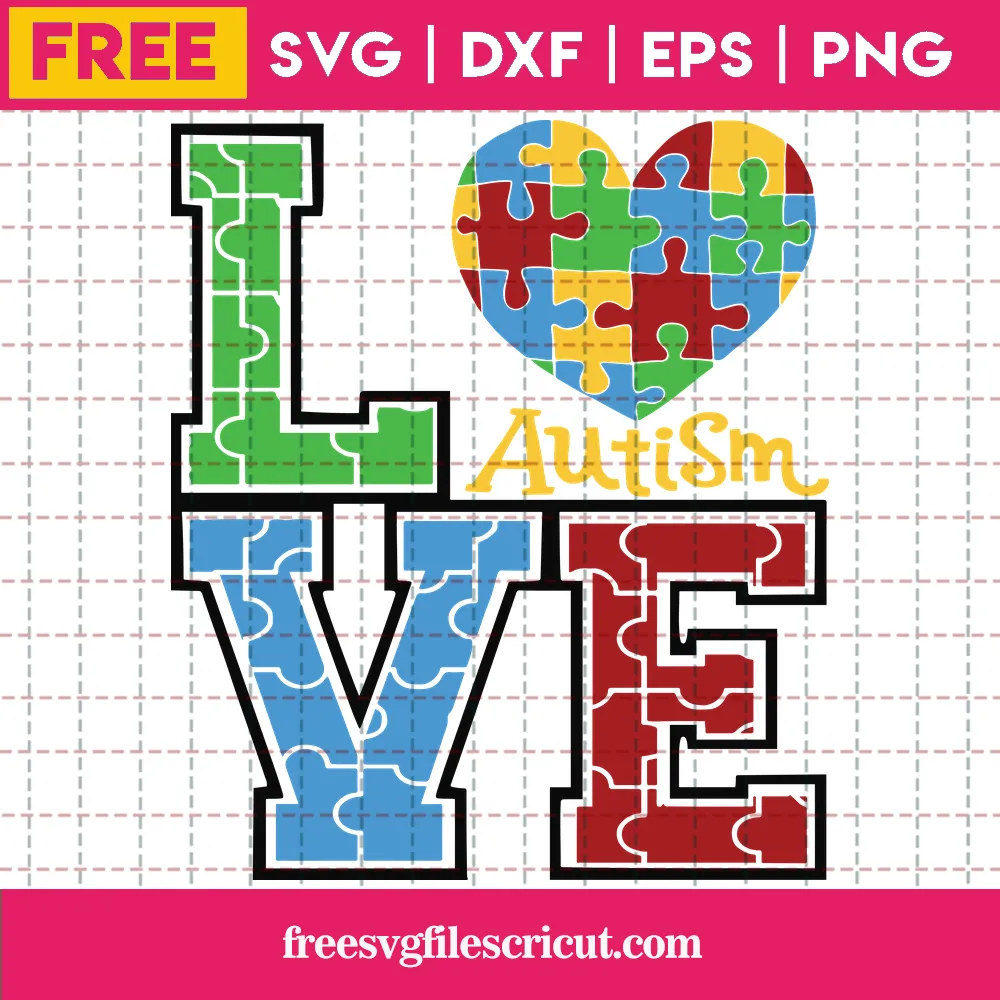 Express your support for Autism awareness and create personalized items with our Puzzle Piece Peace Love Autism SVG file. Use it with your Cricut machine to make a variety of projects, including puzzles, wall art, stickers, scrapbooks, t-shirts, and acrylic keychains. Our high-quality file is fully customizable, allowing you to create unique designs that fit your style. Browse our website and explore our vast collection of Autism SVG files, including the Puzzle Piece Peace Love Autism design, to elevate your crafting game and spread awareness.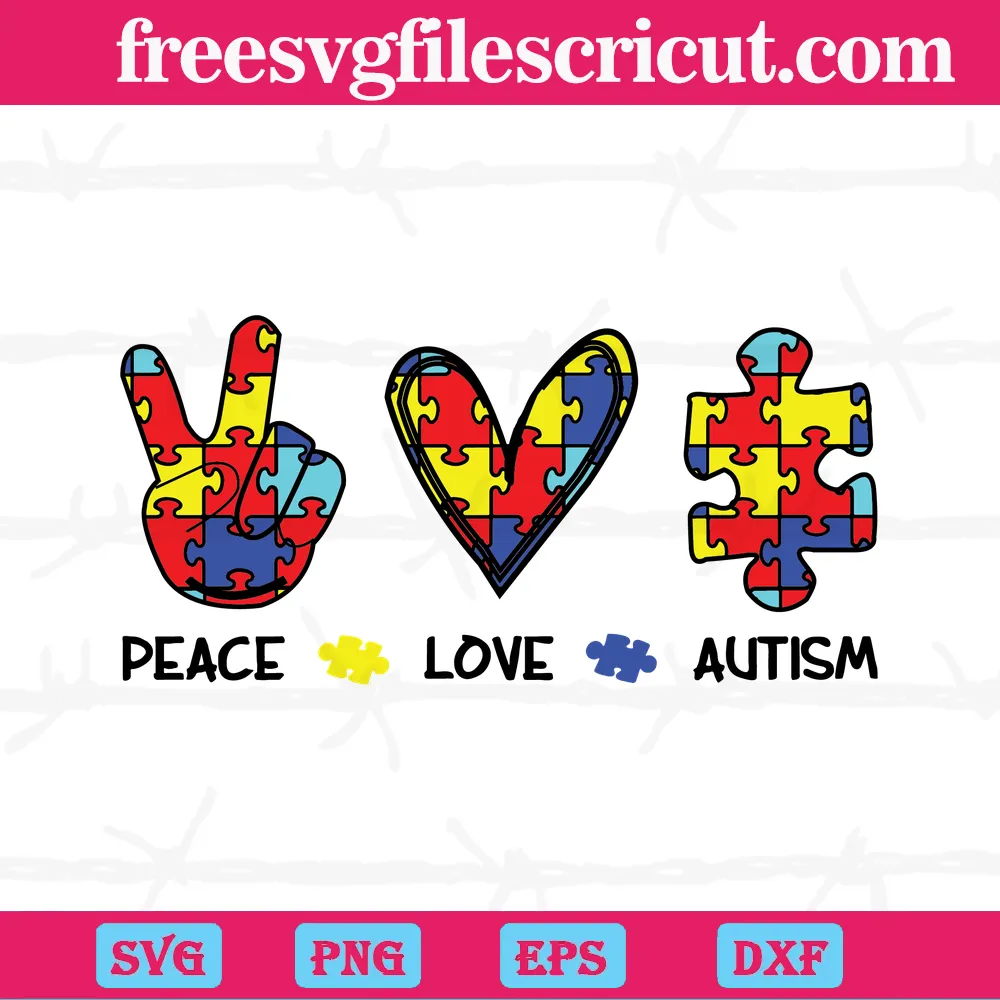 Raise awareness for Autism with our Mickey Mouse "Autism Is A Journey I Never Planned For" SVG file, which can be printed onto various materials to create unique items like letterheads, notepads, and handmade cards. Whether you're using a Skycut or other cutting machine or printing directly onto materials, our high-quality and customizable designs are perfect for spreading awareness and educating others about Autism.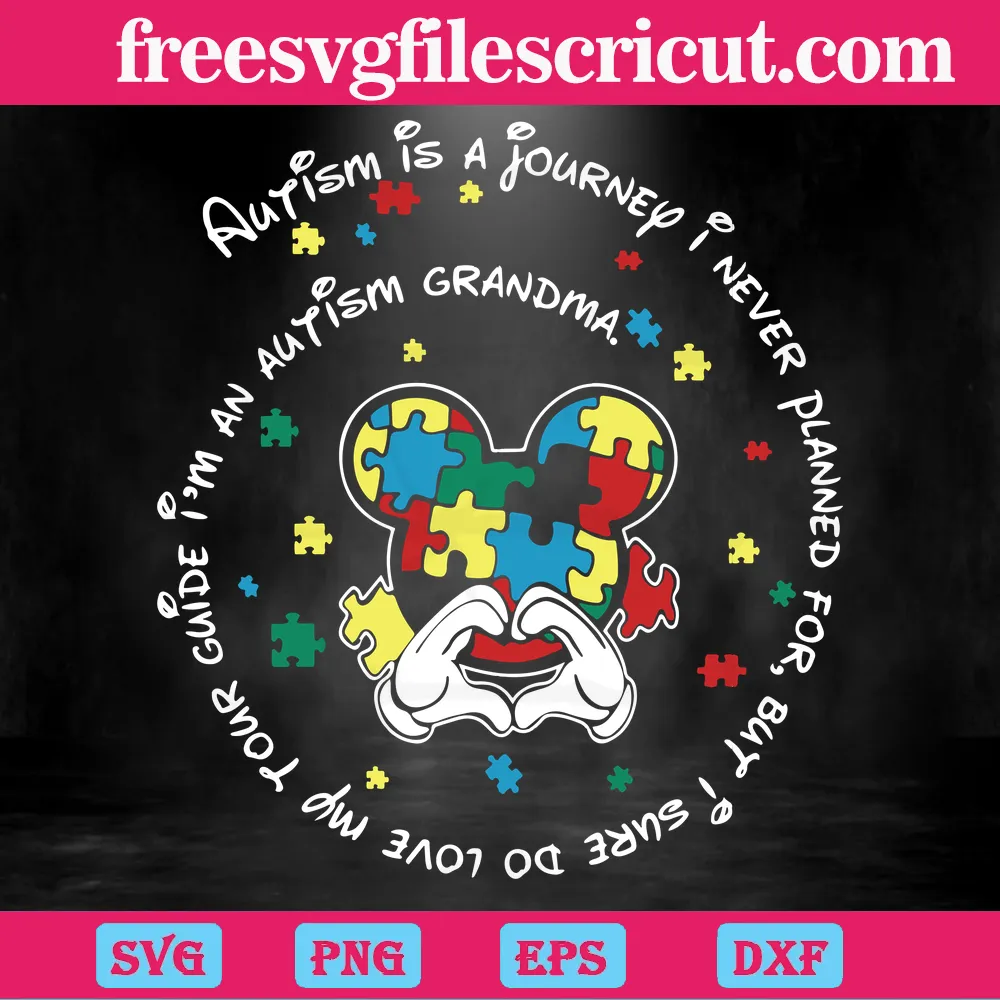 Explore our extensive collection of You'll Never Walk Alone Mama Bear vector illustrations in SVG format! Perfect for mothers and their children, this high-quality digital file can be used to create a variety of print-on-demand products, such as tote bags, mouse pad, phone cases or home decor. Show your love and support for your family with this customizable design. Browse our website now and start creating the perfect gift for yourself or your loved ones!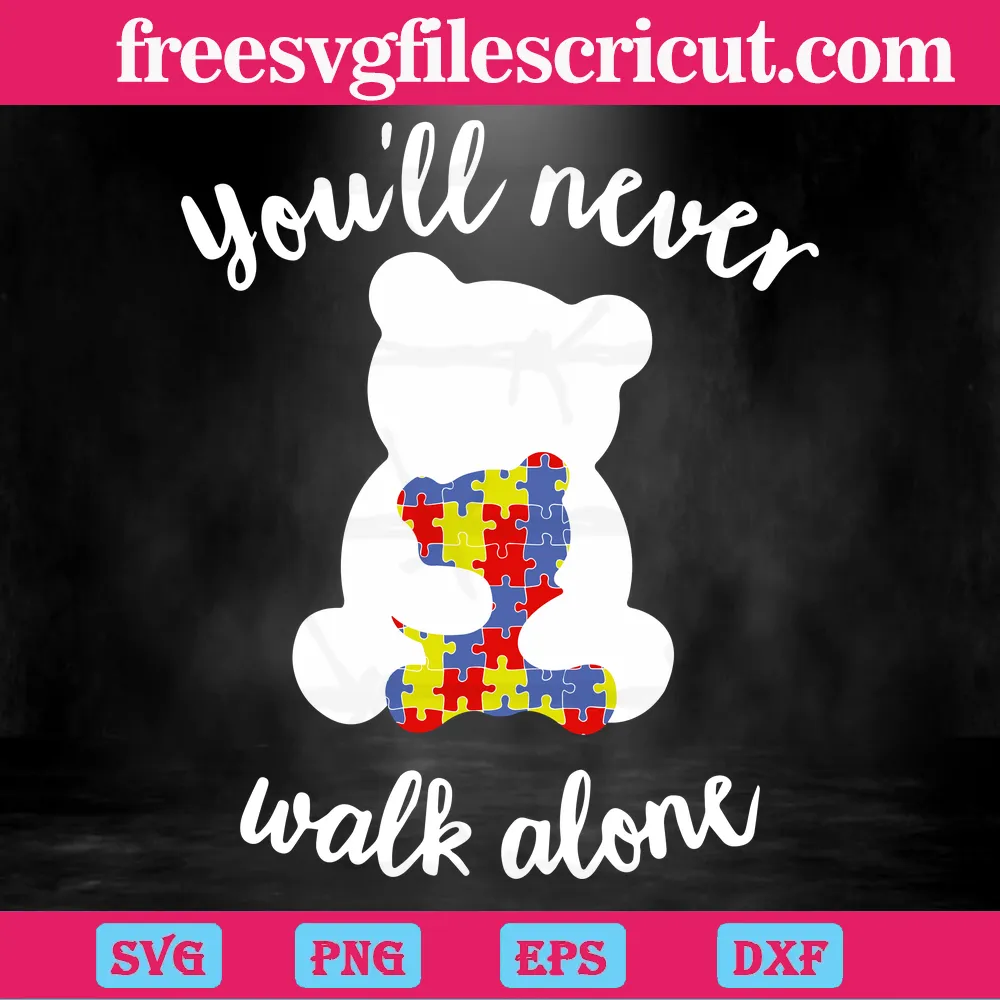 The Bear Autism Puzzle Piece SVG, PNG, EPS, DXF is a wonderful design that is perfect for creating a range of DIY prints and products that can be used to raise awareness and show support for individuals with autism. With this design, individuals can create a range of products such as t-shirts, mugs, and posters that can be used to show support for those with autism.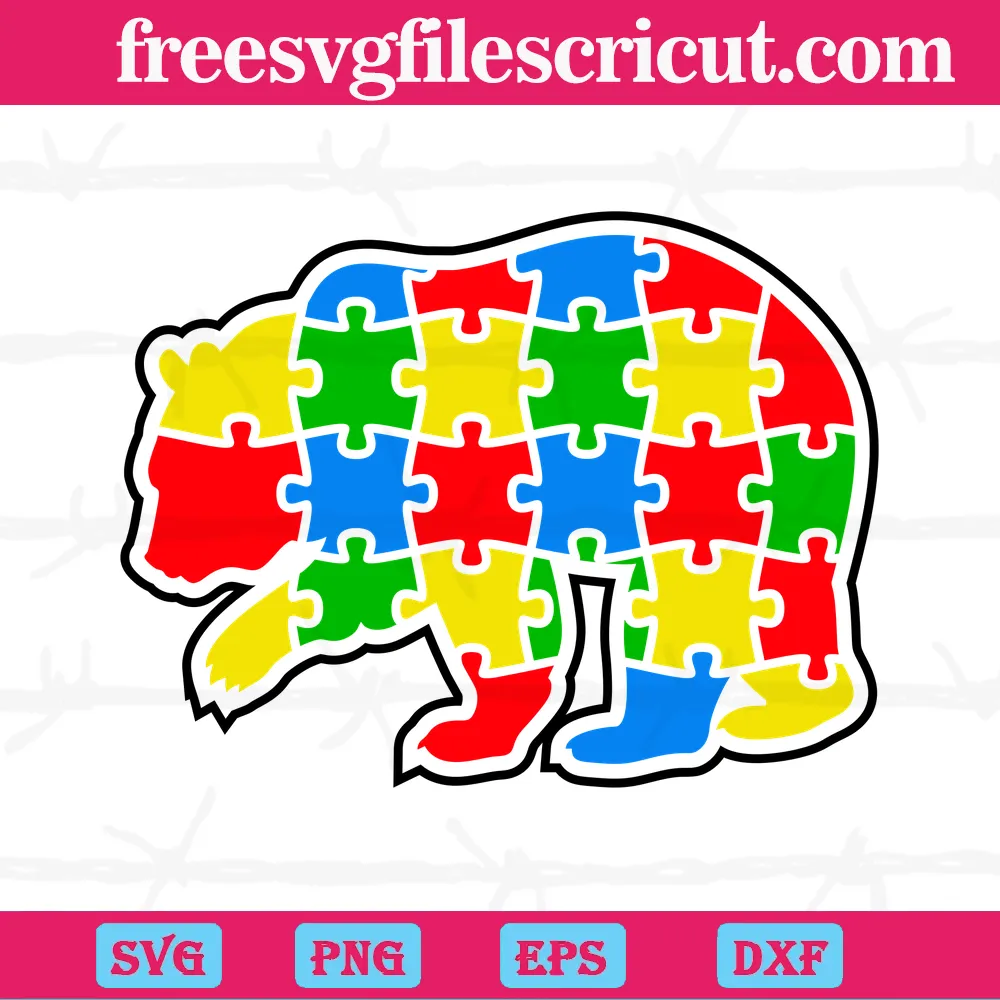 The Baby Feet Autism Awareness design features two baby feet, one of which has a puzzle piece in the shape of the autism symbol. The design can be used to create a range of DIY products such as embroidered patches and personalized keychains that can be given as gifts to your child.This design is a beautiful and meaningful way to show your support for your child with autism and can be used to create a range of personalized and heartfelt gifts.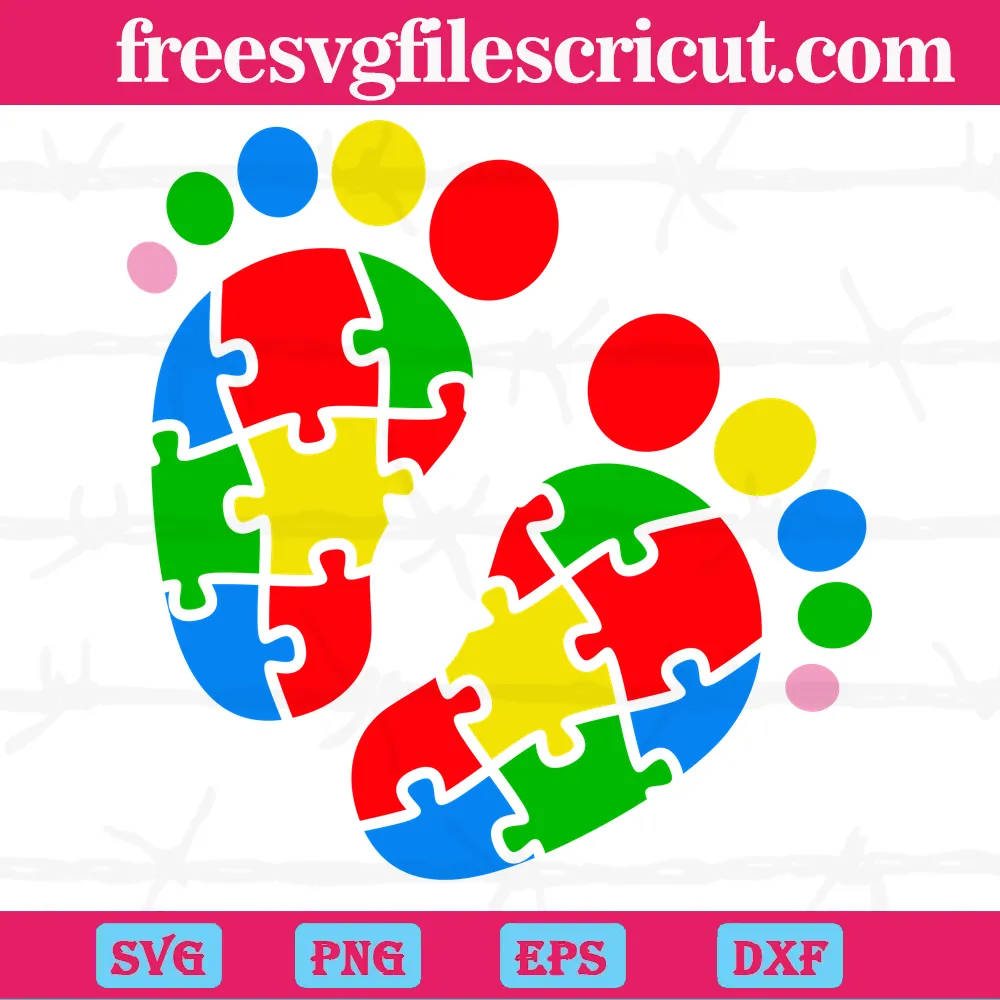 The "It's Ok To Be Different" Autism Dinosaur design is a powerful and inspiring way to promote acceptance and understanding of individuals with autism. The design features a friendly dinosaur with the words "It's Ok To Be Different" written in bold letters. This quote is a powerful reminder that everyone is unique and that differences should be celebrated, not shamed. This design can be used to create a range of products such as t-shirts, posters, and stickers, which can be used to spread the message of acceptance and understanding.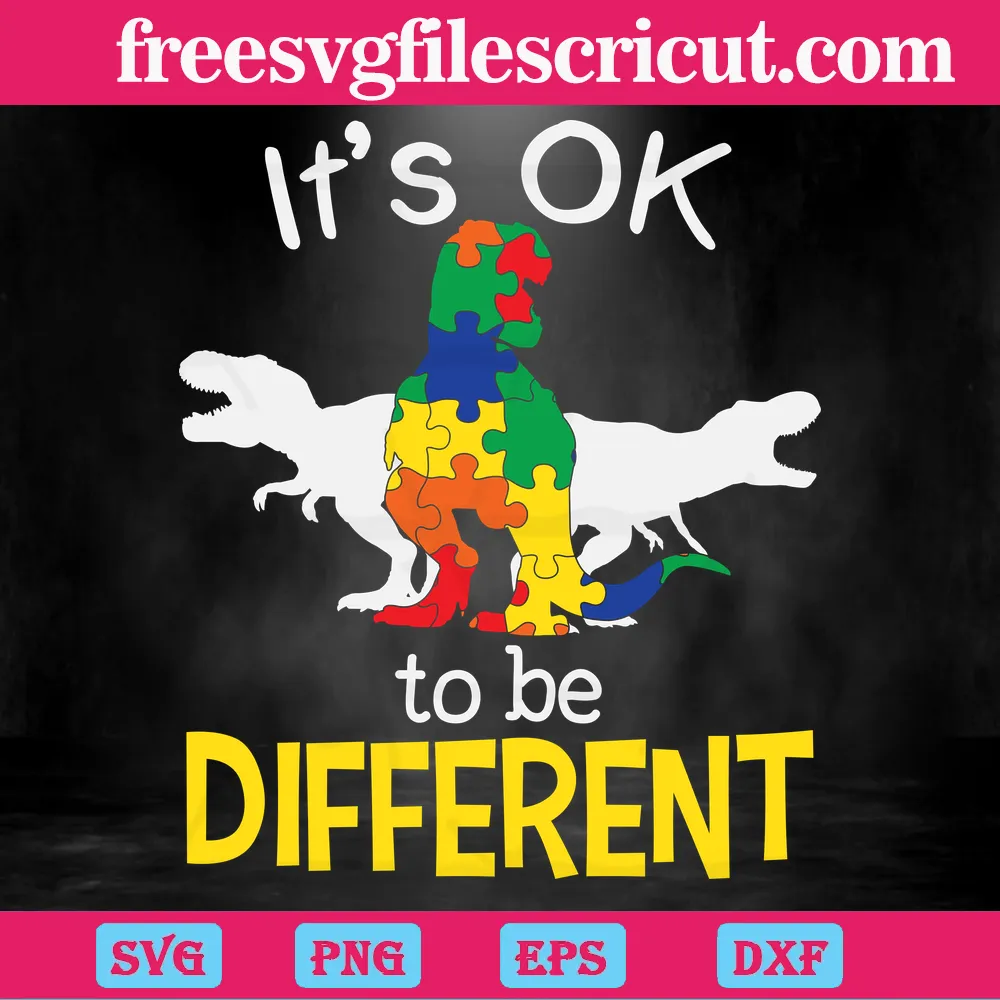 The 30 Designs Autism Bundle SVG is a comprehensive collection of designs that feature a range of different types of autism-related designs. There are designs that feature animals, such as dinosaur and butterfly, along with designs that feature popular cultural icons like superheroes and unicorns. This variety makes it easy for individuals to find a design that speaks to them and your individual style.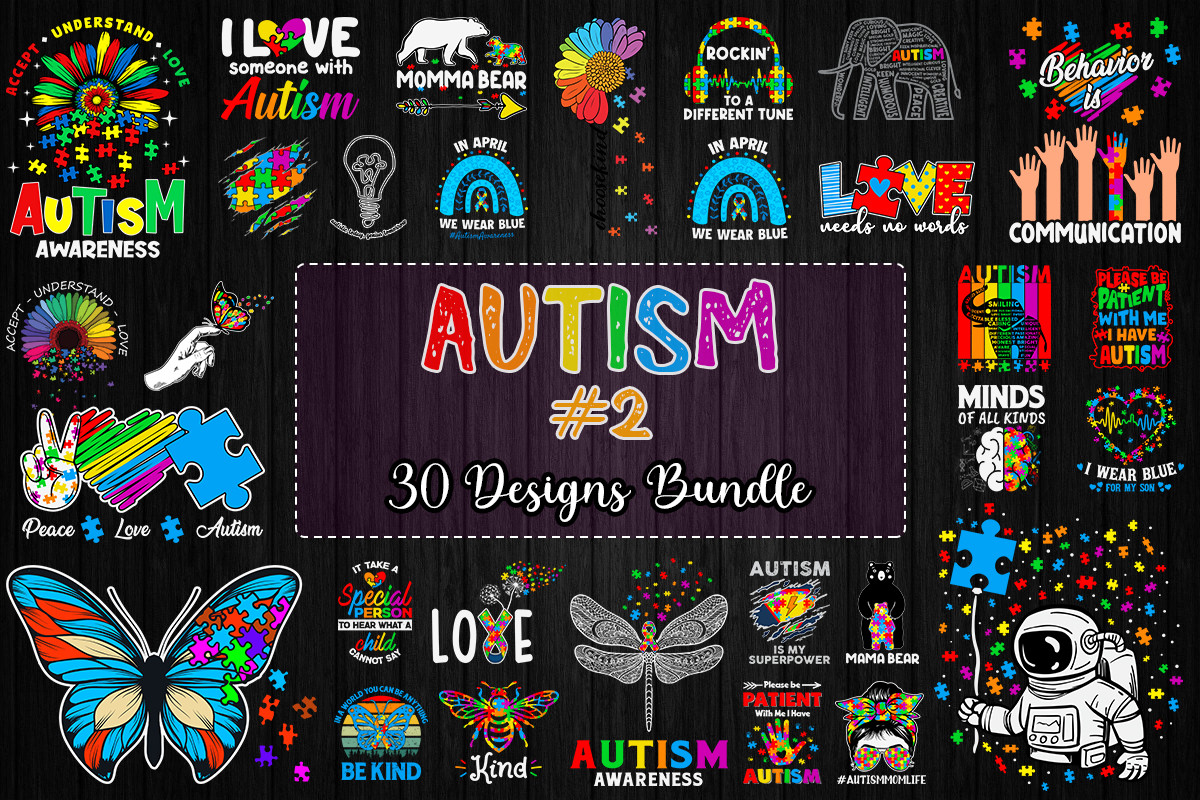 After download, you will receive 4 high-quality design files for your next crafting project:
1 EPS file

– Scalable vector, editable file for Adobe Illustrator, Inkscape, Corel Draw (compatible with most cutting plotter software);

1 PNG file

– 300 dpi High Resolution, transparent background;

1 SVG file

– Universal format compatible with Silhouette Studio Designer, Cricut Design Space, Make the Cut, Sure Cuts A Lot, Brother ScanNCut, Cameo and others;

1 DXF file

– Line format for cutting in Silhouette, other cutting plotters or laser engraving machines;
These vector files are fully editable and scalable, providing you with the flexibility to create unique designs that stand out.
At our website, we strive to create a meaningful impact by raising awareness about important causes about Autism and differences such as Breast Cancer or PTSD. Our collection of SVG files is designed to help individuals and organizations alike spread awareness about these issues through various creative projects. Our high-quality and updated SVG files are the perfect tool to make a positive difference and inspire change in your community.