Welcome to our collection of Dragon Ball Z SVG designs, perfect for taking your crafting projects and celebrations to the next level. Whether you're creating custom clothing, party decorations, or unique gifts, our high-quality SVG files featuring iconic characters, symbols, and scenes from the series will add a touch of superhuman energy to your creations. So why not explore our collection and unleash your creativity with Dragon Ball Z SVG designs today?
What is Dragon Ball Z?
Dragon Ball Z is a Japanese anime television series produced by Toei Animation. Part of the Dragon Ball media franchise, it is the sequel to the 1986 Dragon Ball anime series and adapts the latter 325 chapters of the original Dragon Ball manga series created by Akira Toriyama. The series aired in Japan on Fuji TV from April 1989 to January 1996 and was later dubbed for broadcast in at least 81 countries worldwide.
What is an SVG File?
An SVG file, (which stands for scalable vector graphic), is a standard graphics file that is mainly used for rendering two-dimensional images.
SVG images can be scaled up or down without losing quality or becoming pixelated, making them ideal for logos, icons, and other types of graphics that need to be displayed at various sizes.
They are fantastic for so many applications, such as apparel, signs and cutting machines! 
How to Open SVG Files?
Next, we'll look at how to open an SVG file!
There are many software choices for opening SVG files. However, we will focus on the options for cutting machines since they are the most commonly used.
Typically, SVG files are compressed within a zip folder and require extraction before they can be accessed.
Before importing the cutting SVG files into your preferred software program, like Cricut Design Space, or Silhouette Studio, …, you must first unzip the downloaded file by double-clicking the folder and selecting "extract all."
During the extraction process, you'll be prompted to choose a destination for your files. To avoid difficulty in retrieving them, you can create a dedicated folder on your desktop or computer labeled "SVG files."
It's crucial to keep track of the extraction location since you'll need to access the files again later. 
Dragon Ball Z SVG PNG EPS DXF Downloadable Files
At our website, we offer a vast selection of Dragon Ball Z SVG designs that are perfect for any crafting project or celebration. Our high-quality SVG files feature iconic characters, symbols, and scenes from the series, and they are regularly updated to ensure that you always have access to the latest designs. In addition to SVG files, we also offer PNG, EPS, and DXF formats, giving you the flexibility to choose the best file type for your specific needs. 
Our free Silhouette Dragon Ball Z SVG file is perfect for a DIY enthusiast or anime fan to create personalized items for themselves or as gifts for others. Use our design to create banners or posters to decorate your room or home theater with your favorite Dragon Ball Z characters.  Our high-quality SVG file can be used to create unique phone cases or laptop skins as well. So why not try using our Silhouette Dragon Ball Z SVG file to add a touch of fandom to your DIY projects today?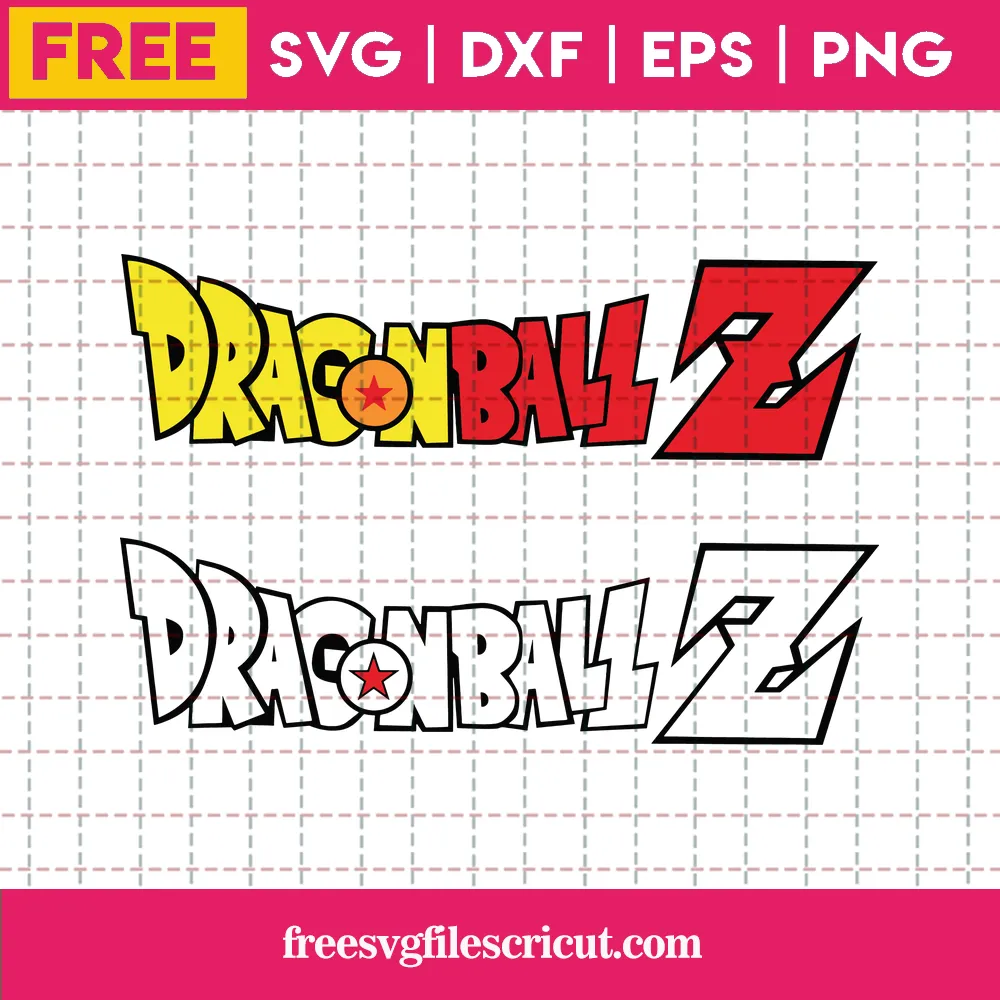 The Free Dragon Ball Z Son Goku The Beast Within SVG Cutting File is perfect for all your crafting needs. The Scalable Vector Graphics portrays Son Goku as a Super Saiyan on Planet Vegeta, with his hair turned golden and him becoming Earth's mightiest warrior. Use it with your cutting machine to create high-quality designs for custom stickers, pantry labels, and more. Whether you're a Cricut Explore user or have another cutting machine, this cutting file SVG is compatible with a range of machines.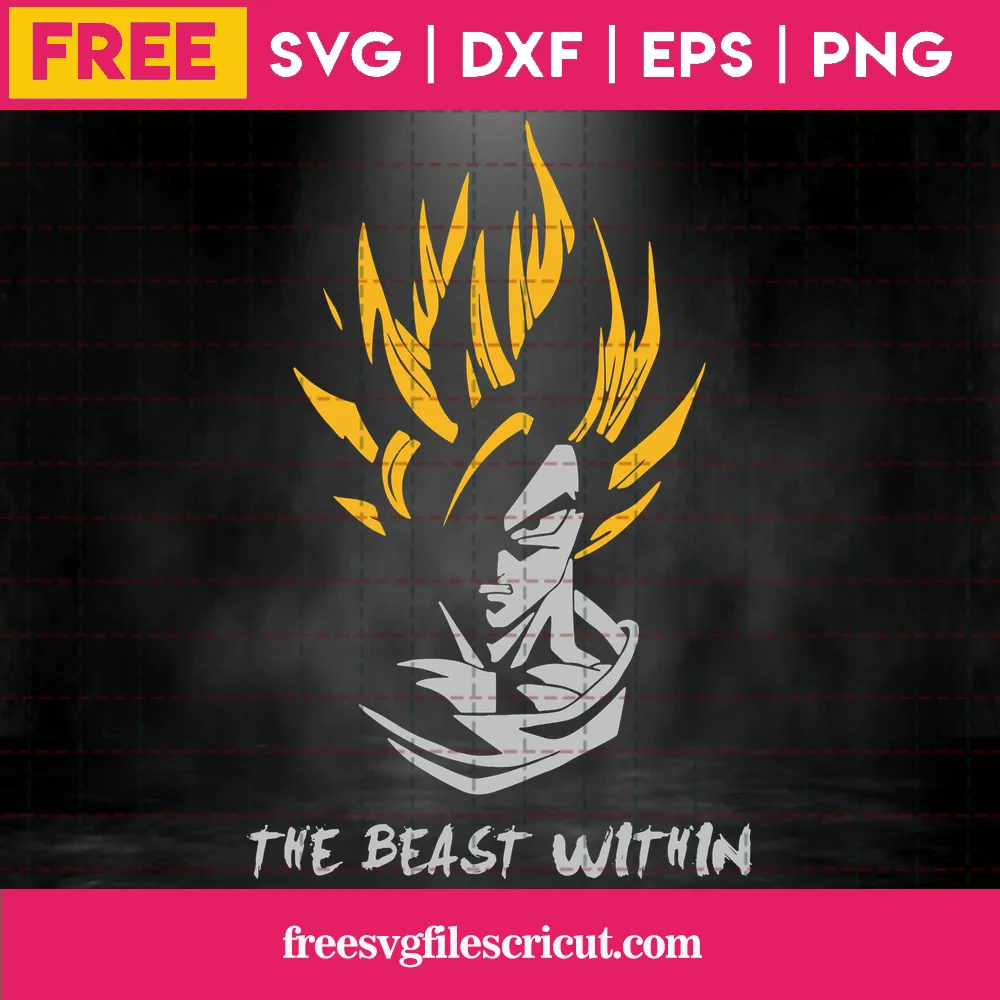 The vector graphic depicts Vegeta in a God of Destruction form, emerging from the flames with a muscular physique, dark hair, and no eyebrows. The Vegeta Hakaishin Dragon Ball Z Digital Design SVG is perfect for creating custom t-shirts and apparel, as well as for decorating coffee mugs and water bottles. You can easily use InkSpace or other editing software to adjust the size and colors of the design to fit your needs. This high-quality SVG file is perfect for fans of the anime looking to create unique and personalized items for themselves or as gifts. Our SVG image is defined in a vector graphics format and stored in XML text files. SVG image can thus be scaled in size without loss of quality, and SVG files can be searched, indexed, scripted, and compressed.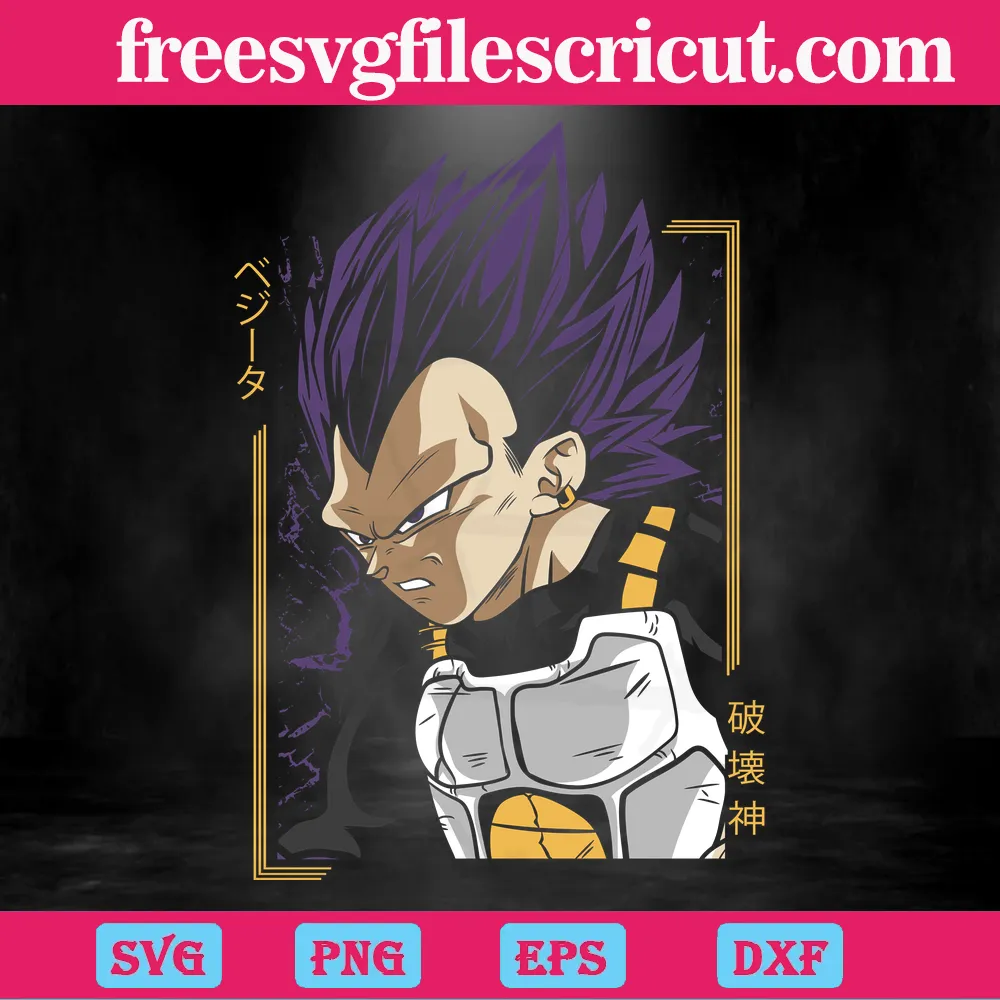 Looking for a way to boost your small business? Look no further than our iconic Scalable Vector Graphics, which depicts Son Goku, the main character of the Dragon Ball Z anime. He is an eccentric boy with a monkey tail who practices martial arts and possesses superhuman strength. The multi-layered SVG illustration showcases him surrounded by a Dragon Ball and stars. With this design, you can create eye-catching products with ease using Cricut Design Space. Whether you're making print t-shirts, vinyl decals for car windows, or something else entirely, this free SVG is perfect for attracting customers and increasing sales. Plus, with its high-quality resolution, your final products are sure to impress.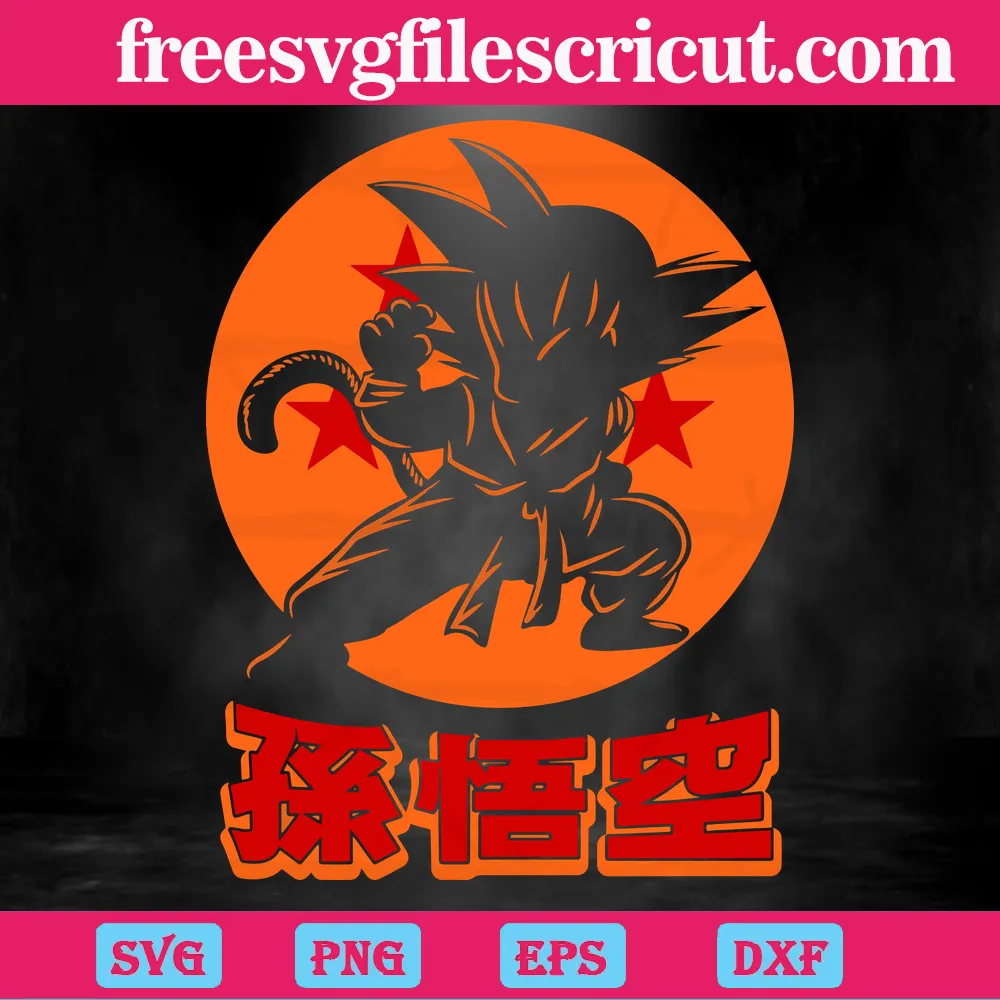 Dragon Ball Z fans can use the Trunks Revenge Dragon Ball SVG clipart to create a wide range of personalized products, including wall art, pillows, and throw blankets. Additionally, the transparent background format of the SVG file makes it easy to layer the design onto different materials and textures, allowing for even more creative possibilities.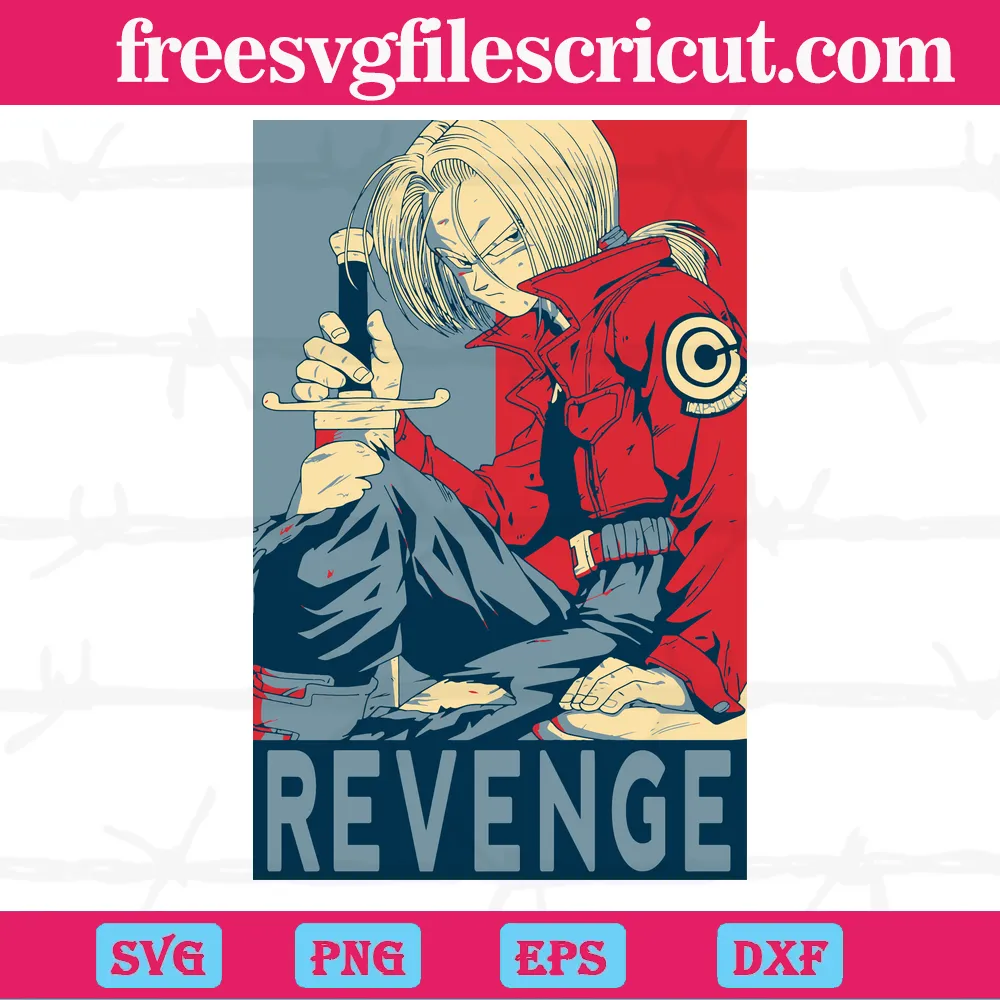 This Scalable Vector Graphics has gained popularity among many Dragon Ball Z fans, featuring four iconic images: one of Son Goku striking a V-pose, another showcasing him riding the Flying Nimbus while holding the Power Pole, a third image depicting Krillin, formerly a monk of Orin Temple, in a fighting pose, and a fourth figure displaying Vegeta wearing Saiyan armor.
Our Dragon Ball Z Bundle SVG is the perfect choice for crafting DIY products for kids to use at school, including notebooks, electronic boards, jackets, helmets, and many other school items. With a wide range of high-quality designs, displaying all your favorite Dragon Ball Z characters in stunning detail, these SVG files are sure to add a unique touch to any school project.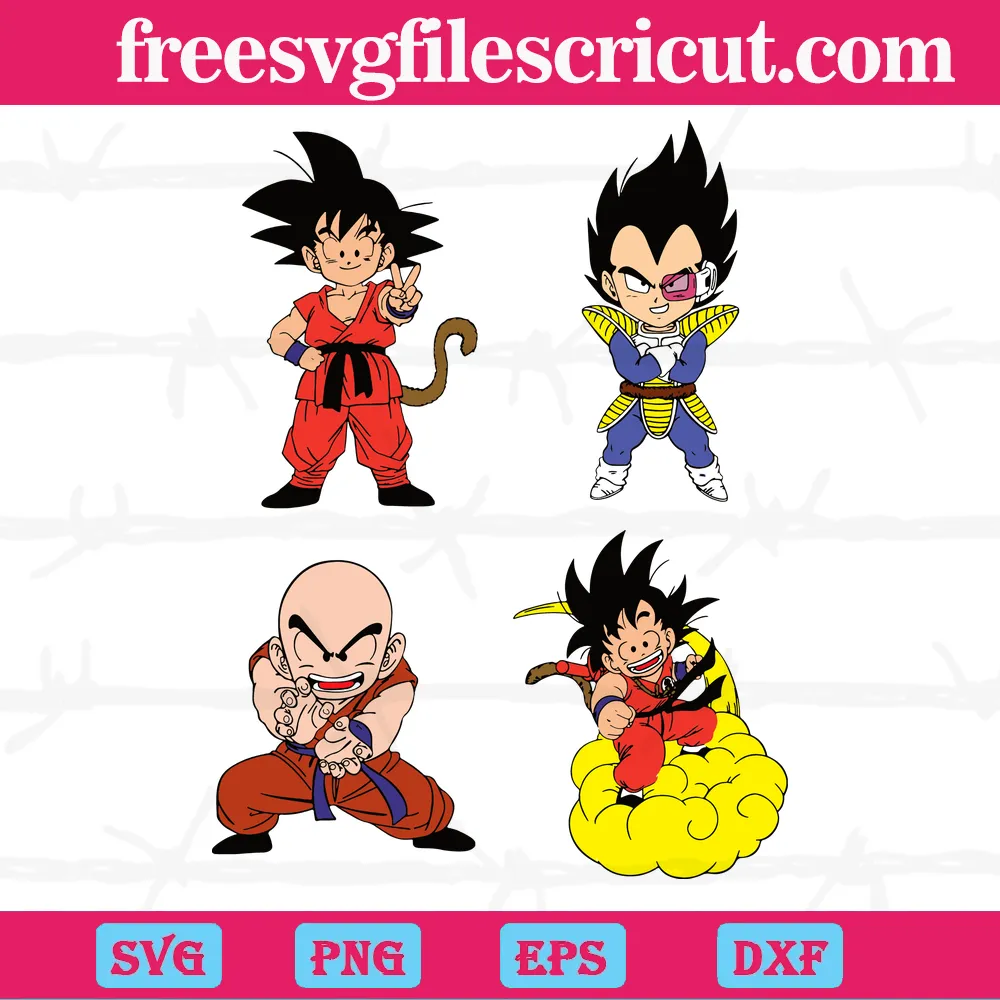 The vector illustration displayes Janemba as he undergoes a demonic transformation, marked by sharp purple horns and an intensely frightening aura. This multi-layer file is available in SVG format and allows for lossless quality even when zooming in or out. Additionally, upon downloading this design, you will receive PNG, EPS, and DXF files, all of which feature a transparent background and can be easily edited for use with embroidery machines, cutters, and presses.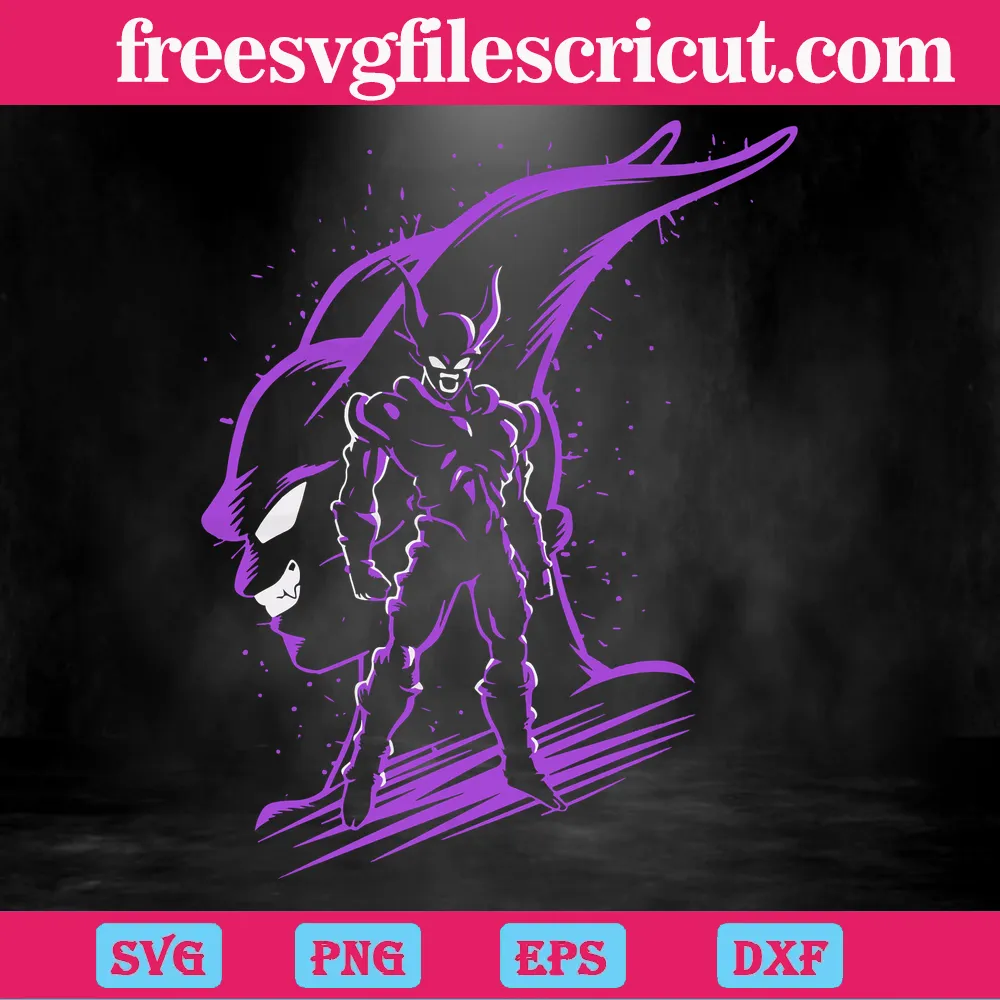 This multi-layered file showcases Son Goku riding the Flying Nimbus as he soars over a volcano while carrying the Power Pole, against a transparent background.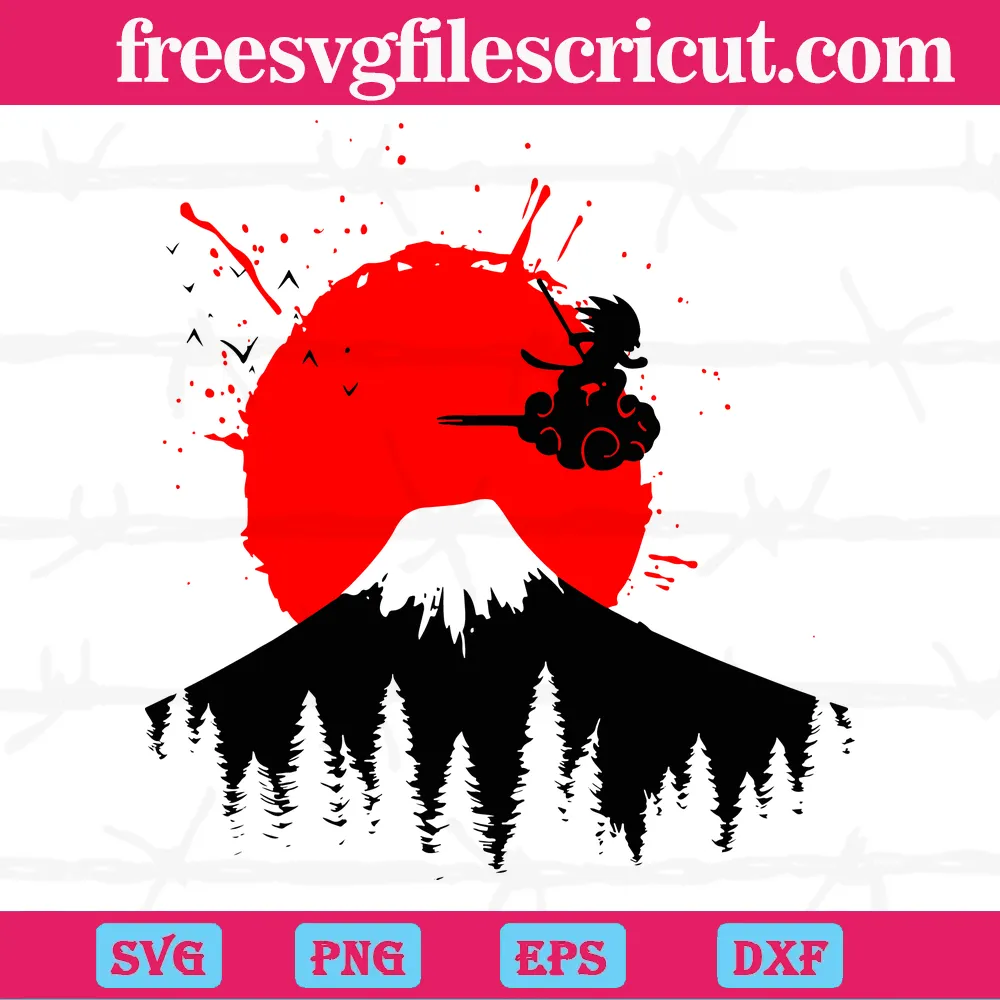 This design features Krillin in a fighting stance, and upon downloading, you will receive four files: EPS, DXF, PNG, and SVG, all of which are resizable and can be modified using photo editing software and Cricut machines. Additionally, the design offers customizable color options and changeable layers for further personalization.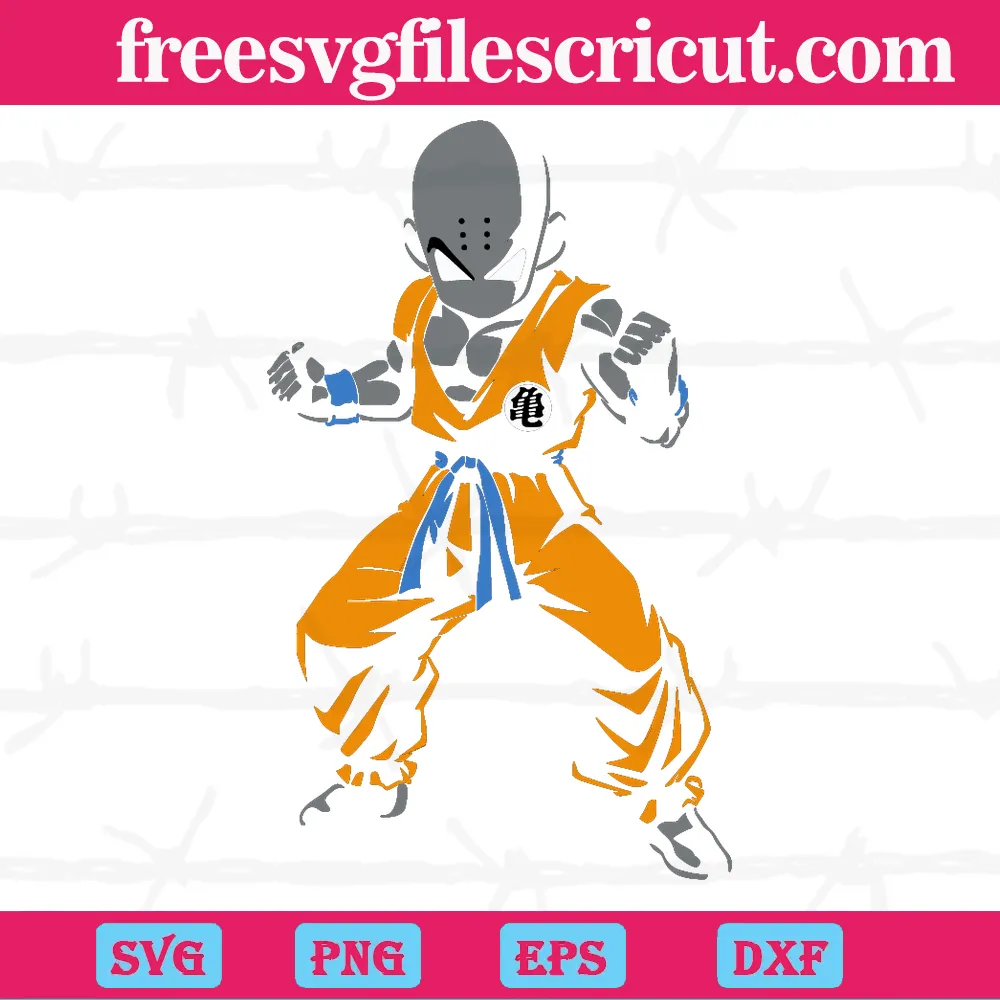 This Scalable Vector Graphics depicts Master Roshi, also known as the Turtle Hermit or Turtle (Kame), as a perverted hermit and master of martial arts who originated the Kamehameha Wave, in a fighting pose while wearing his signature glasses. Our Master Roshi SVG file features three types of graphic objects: vector shapes, bitmap images, and text, with support for interactivity, animation, and rich graphical capabilities, making it ideal for use in both web and print applications.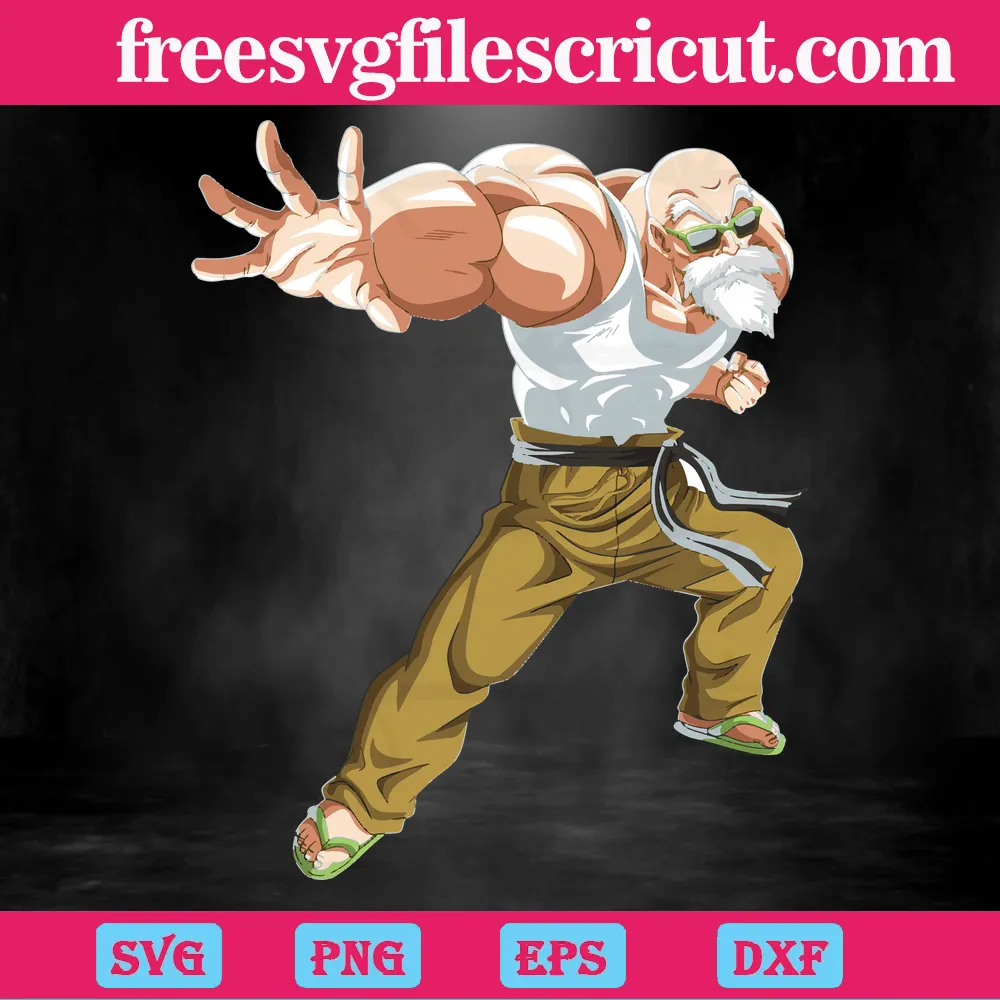 After download, you will receive 4 high-quality design files for your next crafting project:
1 EPS file

– Scalable vector, editable file for Adobe Illustrator, Inkscape, Corel Draw (compatible with most cutting plotter software);

1 PNG file

– 300 dpi High Resolution, transparent background;

1 SVG file

– Universal format compatible with Silhouette Studio Designer, Cricut Design Space, Make the Cut, Sure Cuts A Lot, Brother ScanNCut, Cameo and others;

1 DXF file

– Line format for cutting in Silhouette, other cutting plotters or laser engraving machines;
These vector files are fully editable and scalable, providing you with the flexibility to create unique designs that stand out.
Check out our website to explore an extensive collection of Anime-inspired SVG files featuring popular titles such as Attack On Titan, Bleach, Demon Slayer, Haikyuu, Heroes, My Hero Academia, Naruto, and more.