Step into the enchanting world of Maleficent SVG designs and unlock limitless creative possibilities! Our collection features a stunning array of designs that will spark your imagination and elevate your DIY projects to new heights. Find the perfect Maleficent SVG design to suit your style and add a touch of dark elegance and mystique to your creations.
Who is Maleficent?
Maleficent is a fictional character who appears as the main antagonist in Walt Disney Productions' 16th animated feature film, Sleeping Beauty (1959). She is represented as an evil fairy and the self-proclaimed "Mistress of All Evil" who, after not being invited to a christening, curses the infant Princess Aurora to "prick her finger on the spindle of a spinning wheel and die" before the sun sets on Aurora's sixteenth birthday.
What is an SVG File?
An SVG file, (which stands for scalable vector graphic), is a standard graphics file that is mainly used for rendering two-dimensional images.
SVG images can be scaled up or down without losing quality or becoming pixelated, making them ideal for logos, icons, and other types of graphics that need to be displayed at various sizes.
They are fantastic for so many applications, such as apparel, signs and cutting machines!
How to Open SVG Files?
Next, we'll look at how to open an SVG file!
There are many software choices for opening SVG files. However, we will focus on the options for cutting machines since they are the most commonly used.
Typically, SVG files are compressed within a zip folder and require extraction before they can be accessed.
Before importing the cutting SVG files into your preferred software program, like Cricut Design Space, or Silhouette Studio, …, you must first unzip the downloaded file by double-clicking the folder and selecting "extract all."
During the extraction process, you'll be prompted to choose a destination for your files. To avoid difficulty in retrieving them, you can create a dedicated folder on your desktop or computer labeled "SVG files."
It's crucial to keep track of the extraction location since you'll need to access the files again later.
Maleficent SVG files for commercial use and crafts
Elevate your Halloween party with our Maleficent SVG files! Perfect for decorations, unique T-shirts, backpacks, and cups. High-quality designs to bring your imagination to life for business or personal use. Flexible file formats (SVG, PNG, EPS, DXF) for various design software. Don't miss out, get your SVG files and start crafting!
Get your hands on the Maleficent "I Am Smiling" Cutting SVG for free! This unique design features a clever contrast between Maleficent's infamous scowl and the phrase "I Am Smiling." Perfect for fans of Disney's Sleeping Beauty and Maleficent, this cutting file can be used for a variety of DIY projects such as t-shirts, tote bags, and more. Show off your love for this iconic Disney villain in a fun and creative way with this cutting SVG.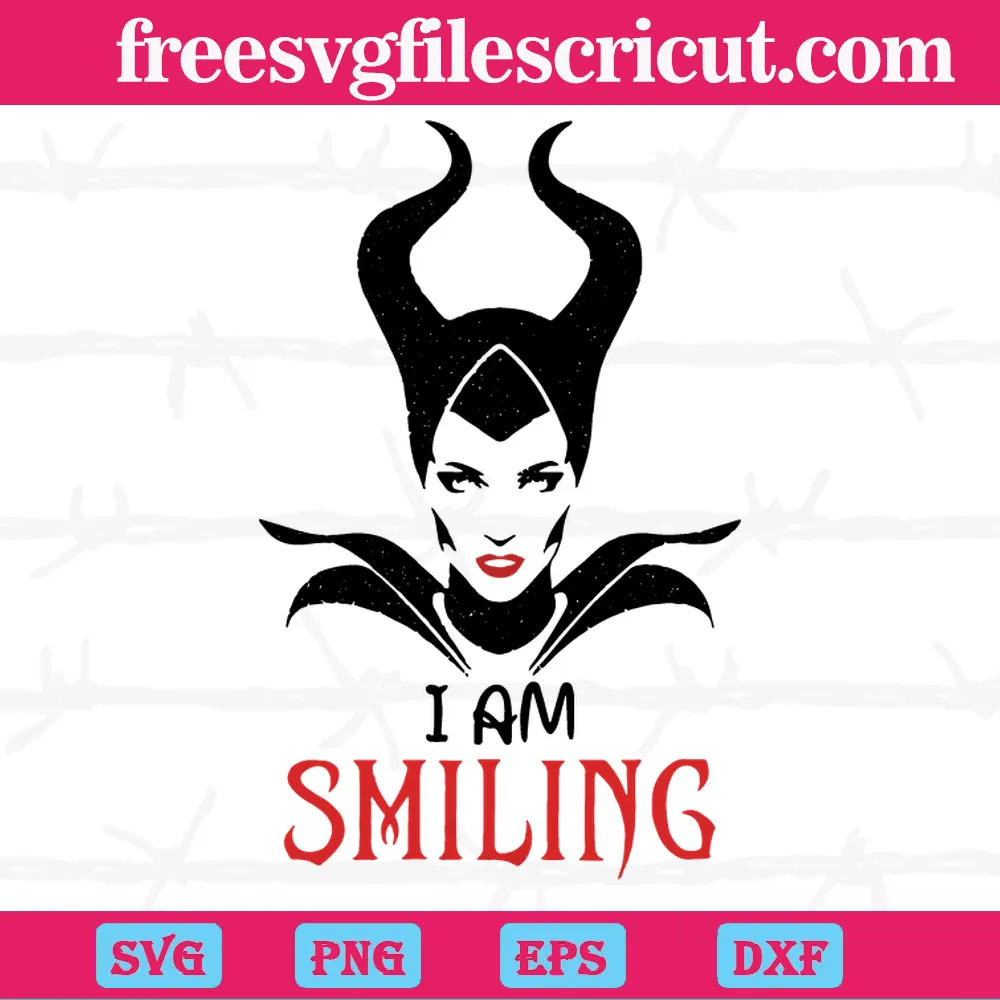 Unleash your inner queen with our Maleficent Head SVG Free file, featuring the iconic villain's silhouette and the quote "Just call me queen." This free vector file is perfect for adding a touch of Maleficent's dark elegance to your DIY projects. Use it for creating stunning wall art, t-shirts, home decor, and more. Download it for free and let your creativity reign supreme!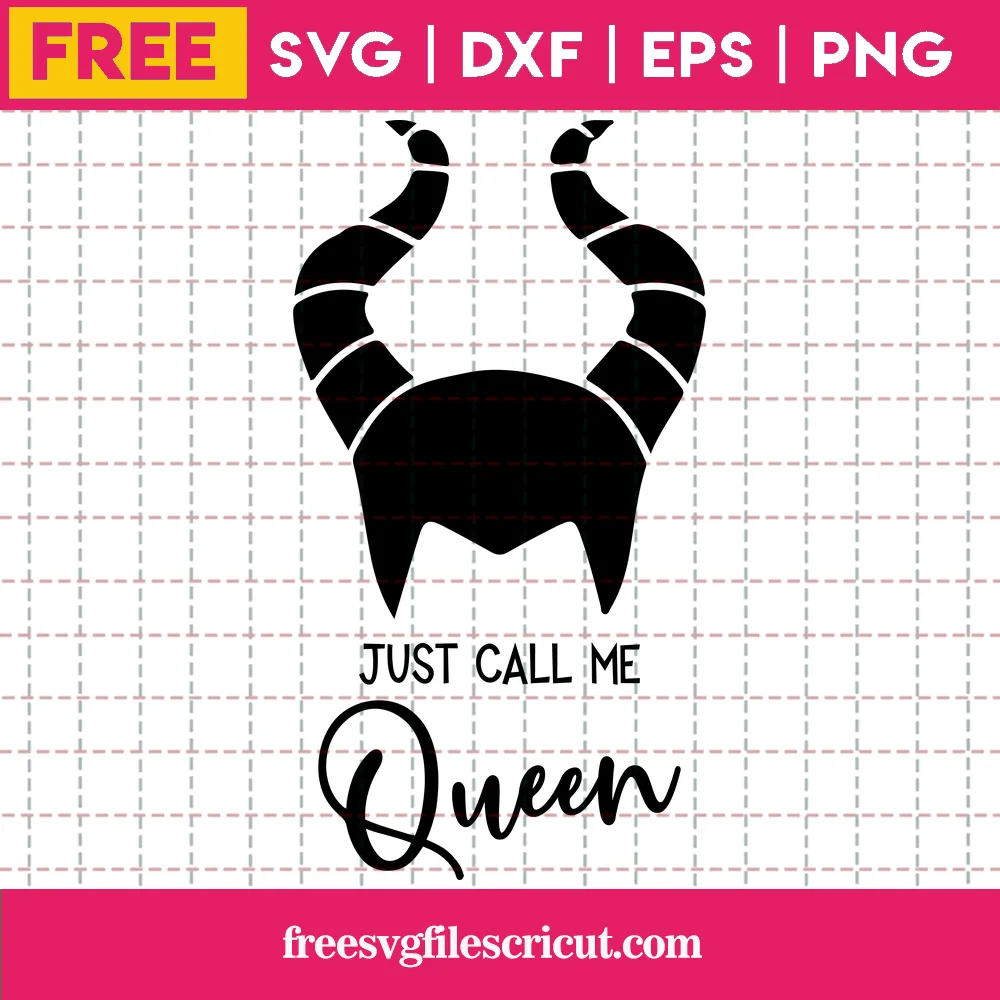 This empowering design showcases the iconic Disney castle, Maleficent, and the inspirational quote "In a world full of princesses, be a Maleficent". Make your children's birthday party extra special and memorable with our Maleficent vector illustrations and a nifty crafting machine! From T-shirts to custom cups, wall art to cake toppers, you can create unique party decorations that are inspired by Maleficent. It can be opened, edited, resized, and color-changed using Cricut Design Space, Silhouette Studio, or InkScape.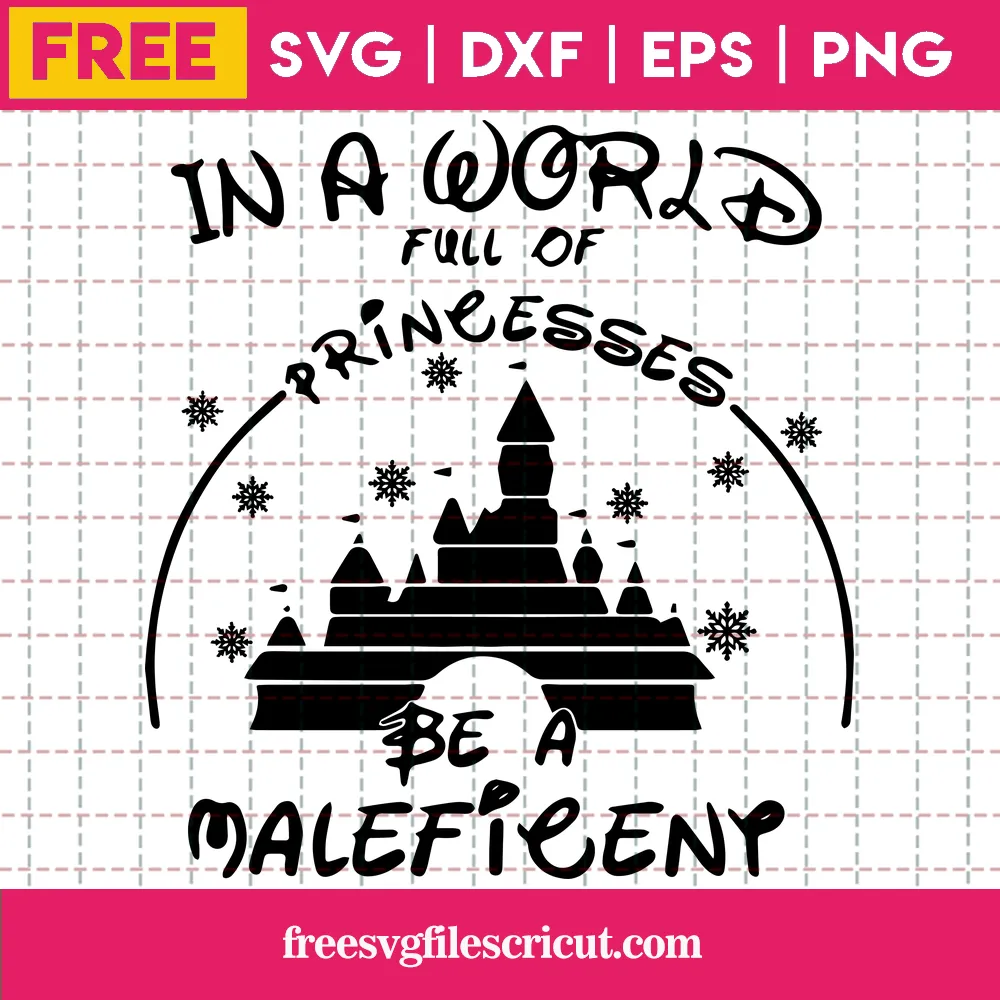 This fun and trendy Vacay Mode design features Maleficent, the iconic Disney villain, enjoying some time off with sunglasses and a beach hat. The SVG format allows for easy customization, so you can tailor the design to your liking. Download our Maleficent Vacay Mode SVG file and let your creativity soar as you craft unique and stylish creations for your next getaway!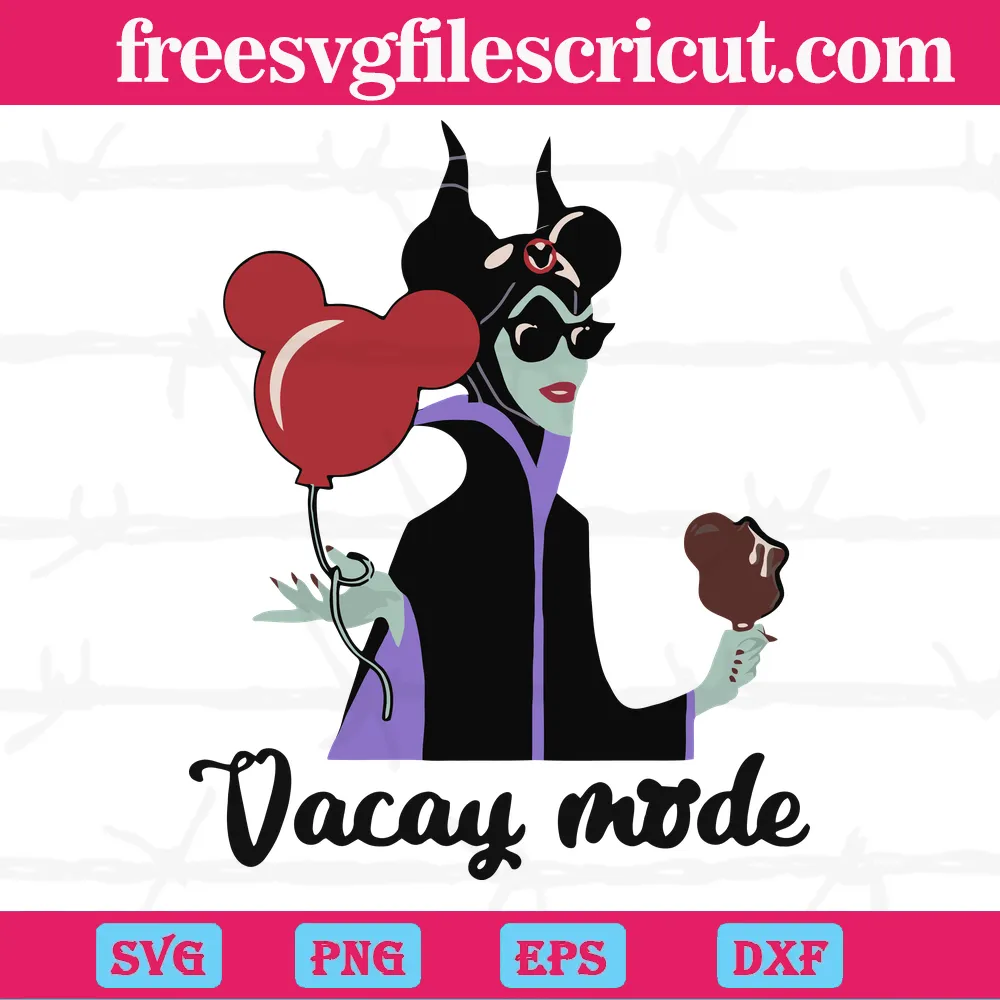 Surprise your friend or team with our Maleficent And The Evil Queen FRIEND SVG! This unique design showcases the iconic Disney villains Maleficent and the Evil Queen in a friendly and fun way. Whether it's on a t-shirt, mug, or other items, this Maleficent And The Evil Queen FRIEND SVG will make a memorable and creative gift for your friend or team members.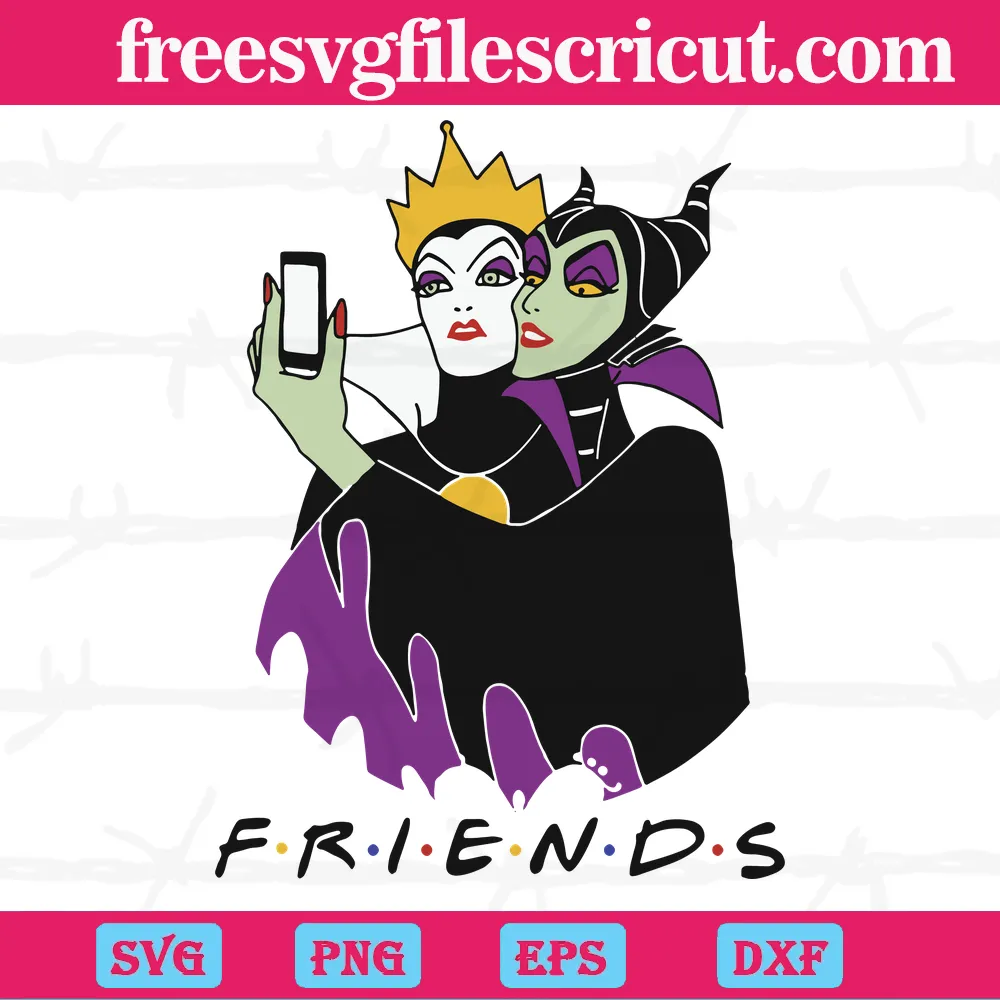 Unlock your creative potential with our Chibi Maleficent And Diaval SVG! This high-quality graphic design file is perfect for a wide range of crafts and projects, from custom stickers to posters and mouse pads. Featuring the iconic Disney characters Maleficent and Diaval in a chibi-style, this SVG design is sure to delight fans of all ages. Whether you're creating gifts for friends or adding a touch of Disney magic to your own crafts, this versatile SVG file is a must-have for any DIY enthusiast.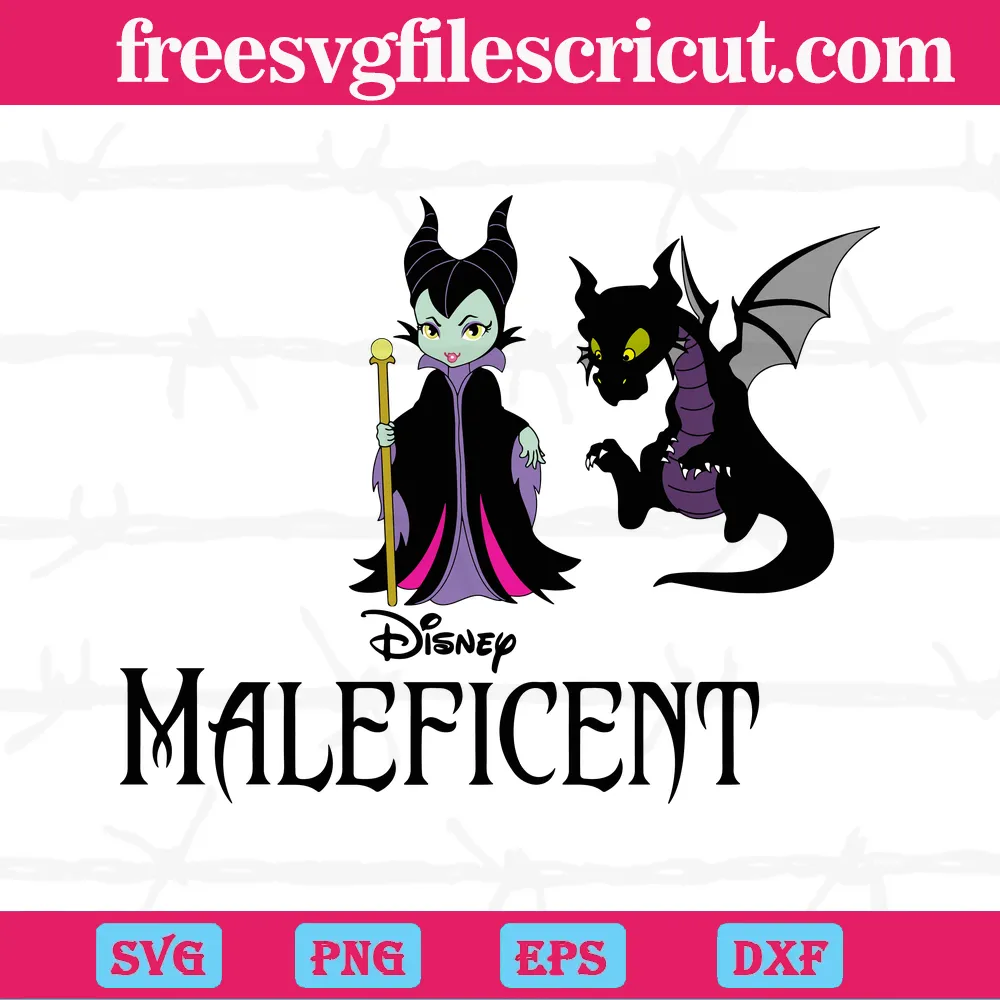 The Disney Villains Maleficent, Ursula, and Evil Queen are up to no good this Christmas season! Celebrate the holidays in a wickedly adorable way with these chibi-style Christmas SVG clipart designs. The colorful and creative designs are perfect for adding a touch of Disney magic to your holiday crafting projects. Use them to create unique and playful decorations, greeting cards, ornaments, or even t-shirts. Get into the holiday spirit with these iconic Disney villains and bring a little mischievous fun to your celebrations!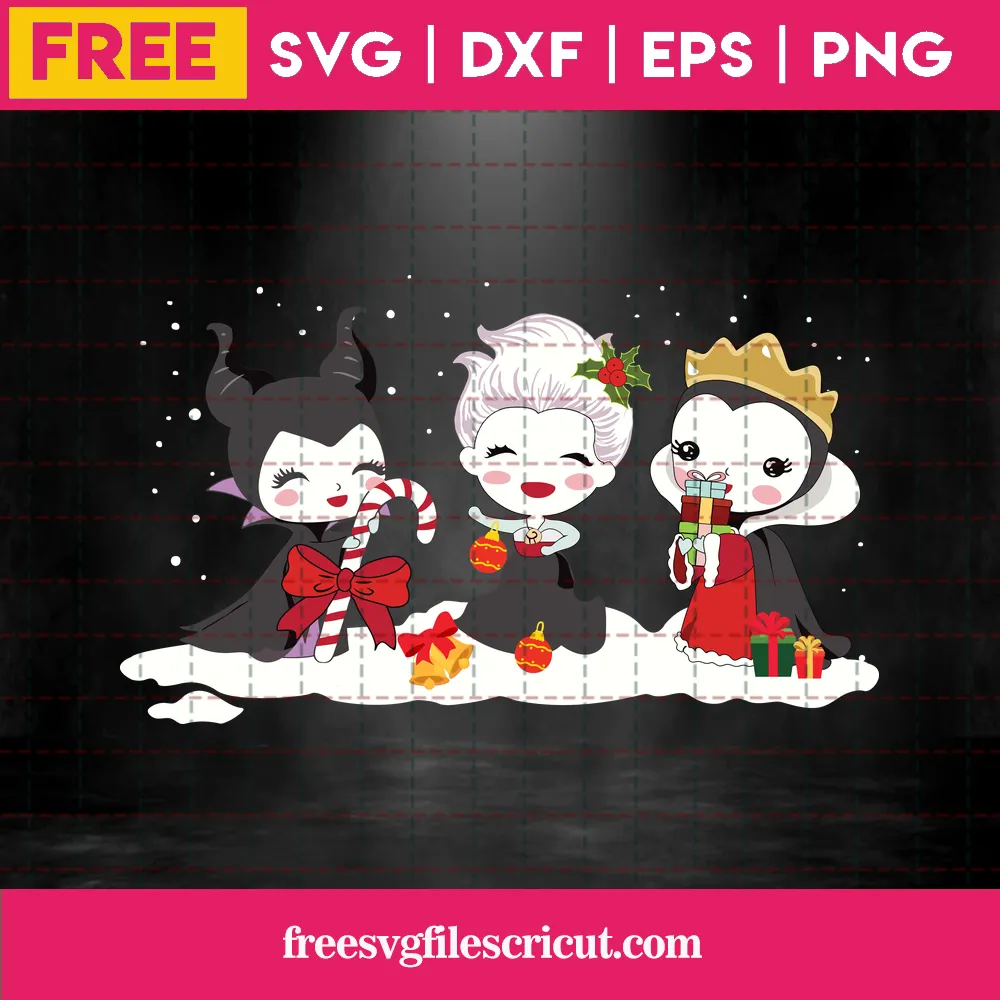 Looking for a unique and creative design to enhance your DIY crafts or merchandise? Check out this Maleficent's Dark Roast Starbucks Logo SVG, which is perfect for adding a touch of villainous charm to coffee mugs, cup wraps, tumblers, and more. Featuring Maleficent's iconic horned silhouette and the Starbucks logo, this design is both elegant and edgy, making it perfect for fans of the Disney villain. And best of all, it's available for commercial use, so you can use it to create products to sell.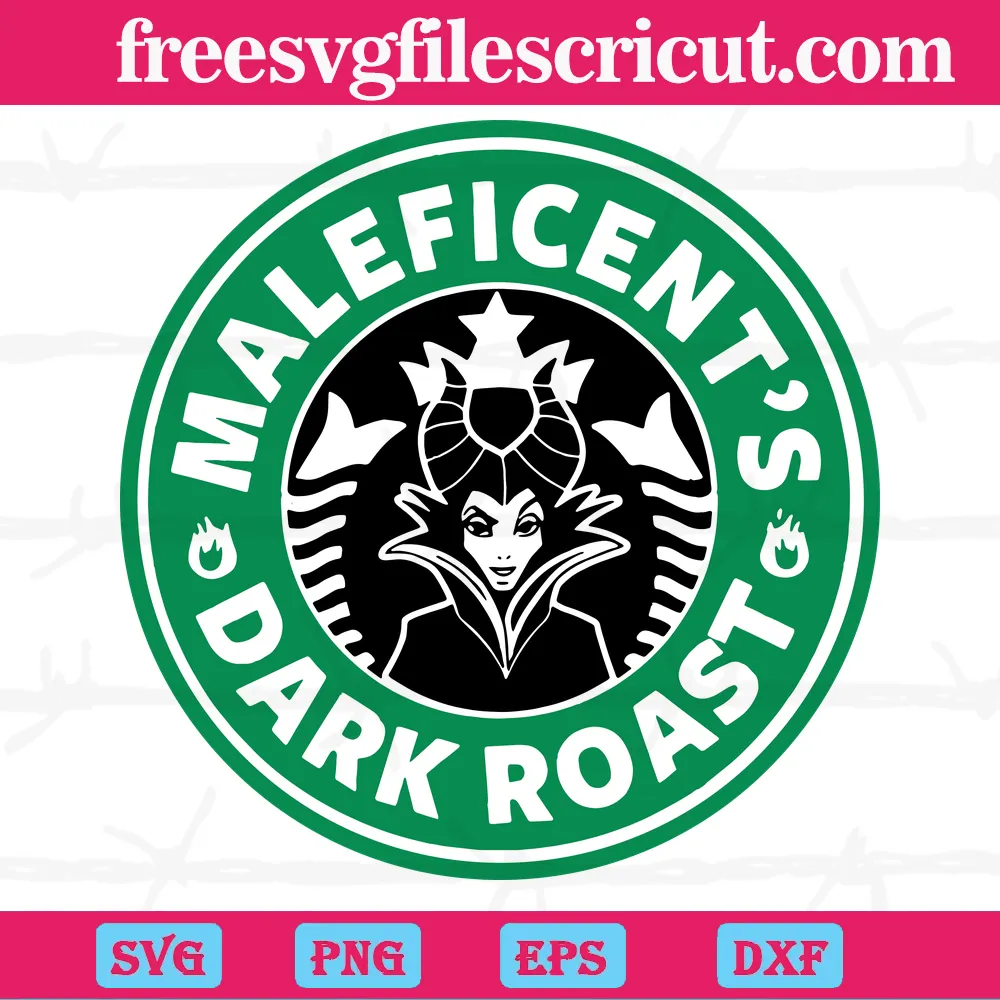 If you're looking for a fun and unique Halloween design, check out our Halloween Stitch Maleficent SVG! This design features a Maleficent-style Stitch character holding a pumpkin stick, perfect for adding some spooky fun to your Halloween projects. The SVG is perfect for use on Halloween decorations, party favors, t-shirts, and more. Plus, since it's a vector file, you can easily customize it to your liking by changing colors, resizing, or adding your own text. With this versatile and creative design, you can bring a touch of Maleficent and Disney magic to your Halloween celebrations.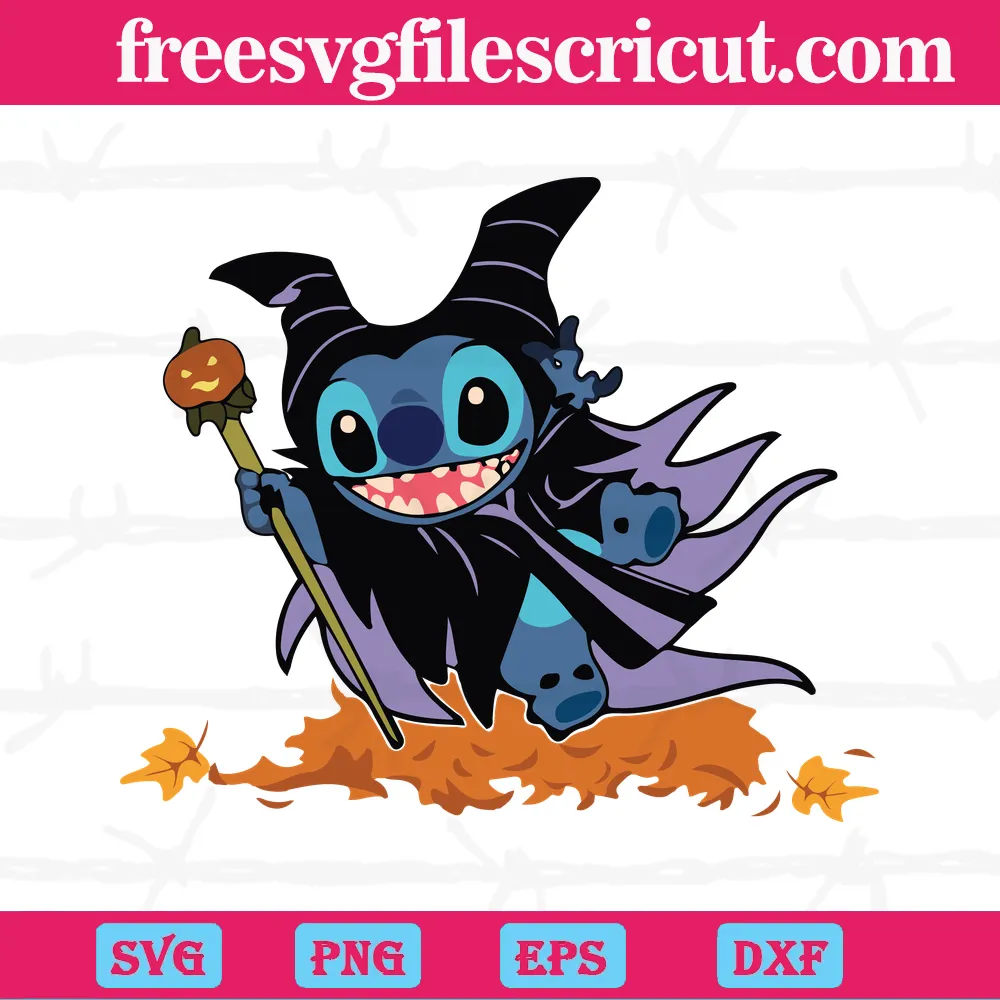 Unleash your creativity with our Maleficent Bundle SVG! Featuring stunning designs, quotes, and Maleficent's iconic silhouette, these versatile files are perfect for crafts, home decor, and more. With commercial use rights, you can use them for business or personal projects.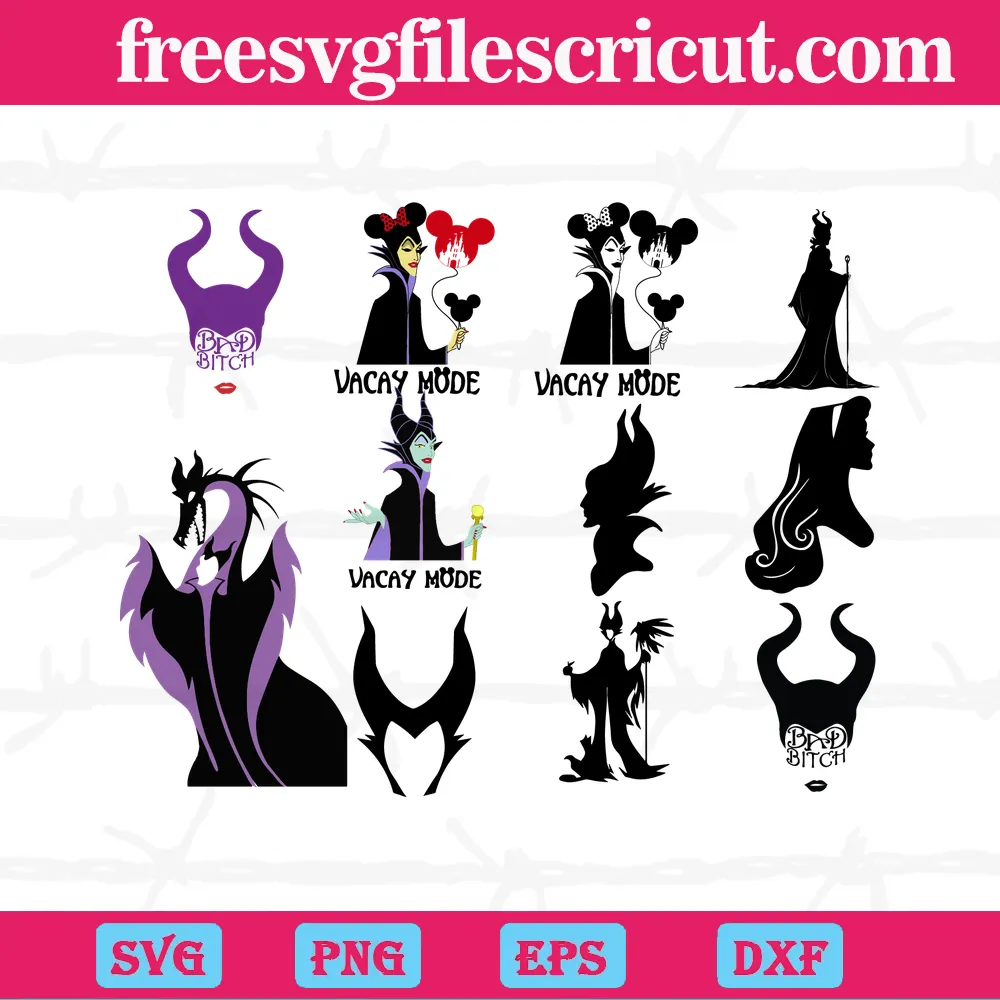 After download, you will receive 4 high-quality design files for your next crafting project:
1 EPS file

– Scalable vector, editable file for Adobe Illustrator, Inkscape, Corel Draw (compatible with most cutting plotter software);

1 PNG file

– 300 dpi High Resolution, transparent background;

1 SVG file

– Universal format compatible with Silhouette Studio Designer, Cricut Design Space, Make the Cut, Sure Cuts A Lot, Brother ScanNCut, Cameo and others;

1 DXF file

– Line format for cutting in Silhouette, other cutting plotters or laser engraving machines;
These vector files are fully editable and scalable, providing you with the flexibility to create unique designs that stand out.
If you're looking to add a touch of Maleficent's dark charm to your creative projects, check out our Maleficent SVG collection. Featuring a variety of designs showcasing this iconic Disney villain, our collection offers endless possibilities for your crafts and creations. If our Maleficent SVG files don't suit your needs, don't worry! Explore our collection of 10,000+ Halloween graphic designs for more horror-themed ideas for your Halloween party.