Welcome to our Deadpool SVG files collection! As a fan of the Merc with a Mouth, we know you're always looking for ways to incorporate him into your designs and projects. That's why we've put together a selection of high-quality vector graphics that feature Deadpool in all his glory.
Who is Deadpool?
Deadpool is a character appearing in American comic books published by Marvel Comics. In his comic book appearances, Deadpool is initially depicted as a supervillain of the New Mutants and X-Force, though later stories would portray him as an antihero. Deadpool is the alter ego of Wade Wilson, a disfigured Canadian mercenary with superhuman regenerative healing abilities. He is known for his tendency to joke incessantly and break the fourth wall for humorous effect.
What is an SVG File?
An SVG file, (which stands for scalable vector graphic), is a standard graphics file that is mainly used for rendering two-dimensional images.
One of the most important things to know about SVG files is that they generate clean graphics at any scale.
SVG files are popular among crafters, makers, Cricut owners, and DIY enthusiasts who use these files to create a wide variety of products with endless customization possibilities.
They are fantastic for so many applications, such as apparel, signs and cutting machines!
How to Open SVG Files?
We'll now move on to instructions for opening an SVG file.
There are many software choices for opening SVG files. However, we will focus on the options for cutting machines since they are the most commonly used.
Typically, SVG files are compressed within a zip folder and require extraction before they can be accessed.
Before importing the file into your preferred software program, you must first unzip the downloaded file by double-clicking the folder and selecting "extract all."
During the extraction process, you'll be prompted to choose a destination for your files. To avoid difficulty in retrieving them, you can create a dedicated folder on your desktop or computer labeled "SVG files."
It's crucial to keep track of the extraction location since you'll need to access the files again later.
Deadpool SVG Files
On our website, we provide a wide variety of Deadpool SVG Files, including the following options that we deem comprehensive and suitable for all your requirements. Additionally, some of the designs are accessible for free.
What are you waiting for? Download this lovely design featuring a heart-warming image of Deadpool, completely free of charge! Incorporate it into your projects to add a touch of charm and appeal. Don't miss out on this opportunity!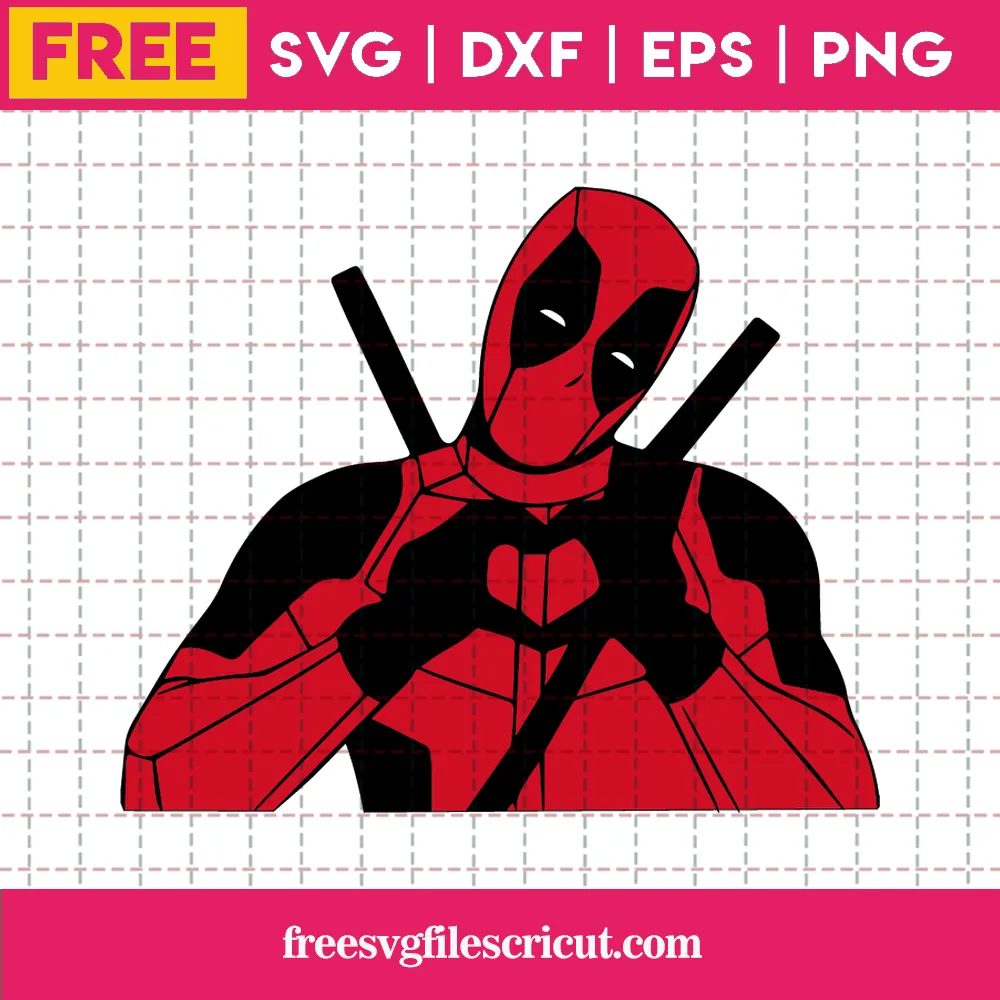 The Deadpool logo is shaped like a ring split in two. It resembles a prohibition sign rotated several degrees. The two semicircles, which are formed by a vertical stripe, contain white triangles. It is a great quality design, perfect and lovely if you want to put it on your handmade products.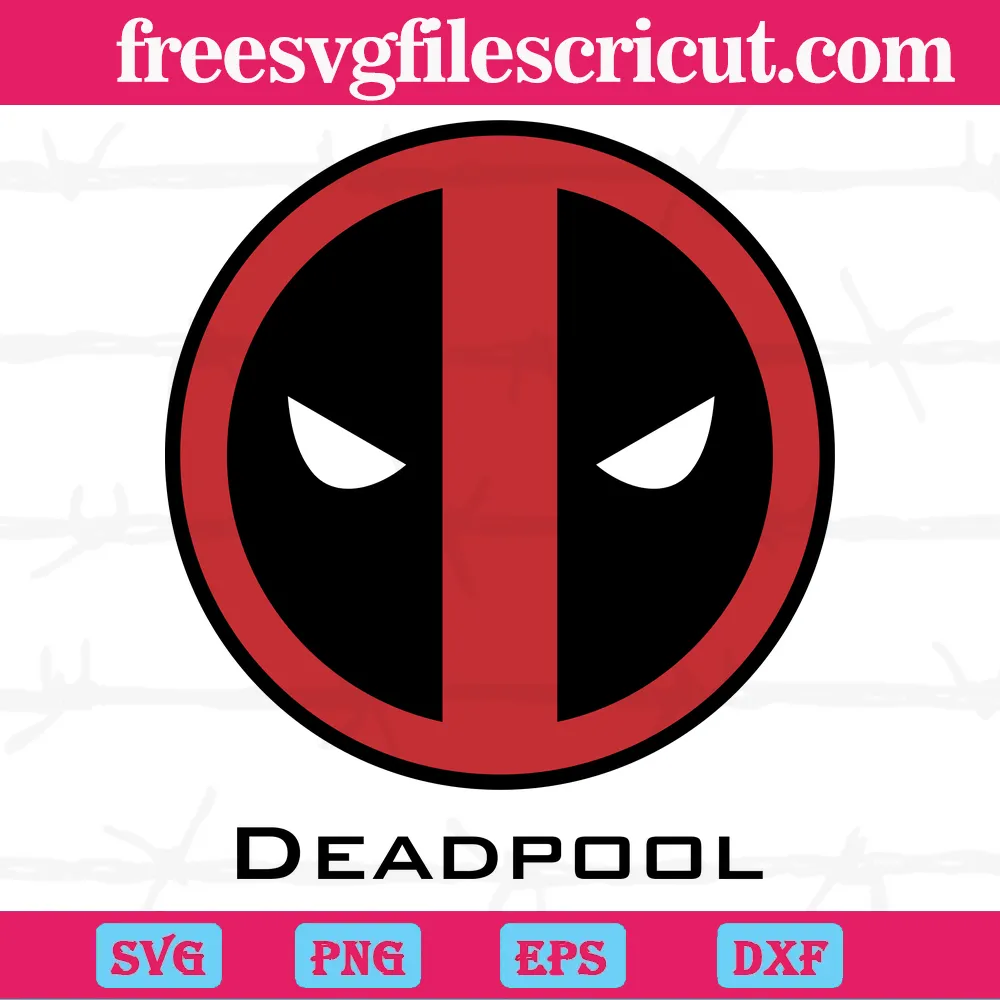 This fun free file is perfect for your projects! Make these easy and cute Deadpool shirts, bags, blankets and more with your Cricut or Silhouette machine and especially, it's free.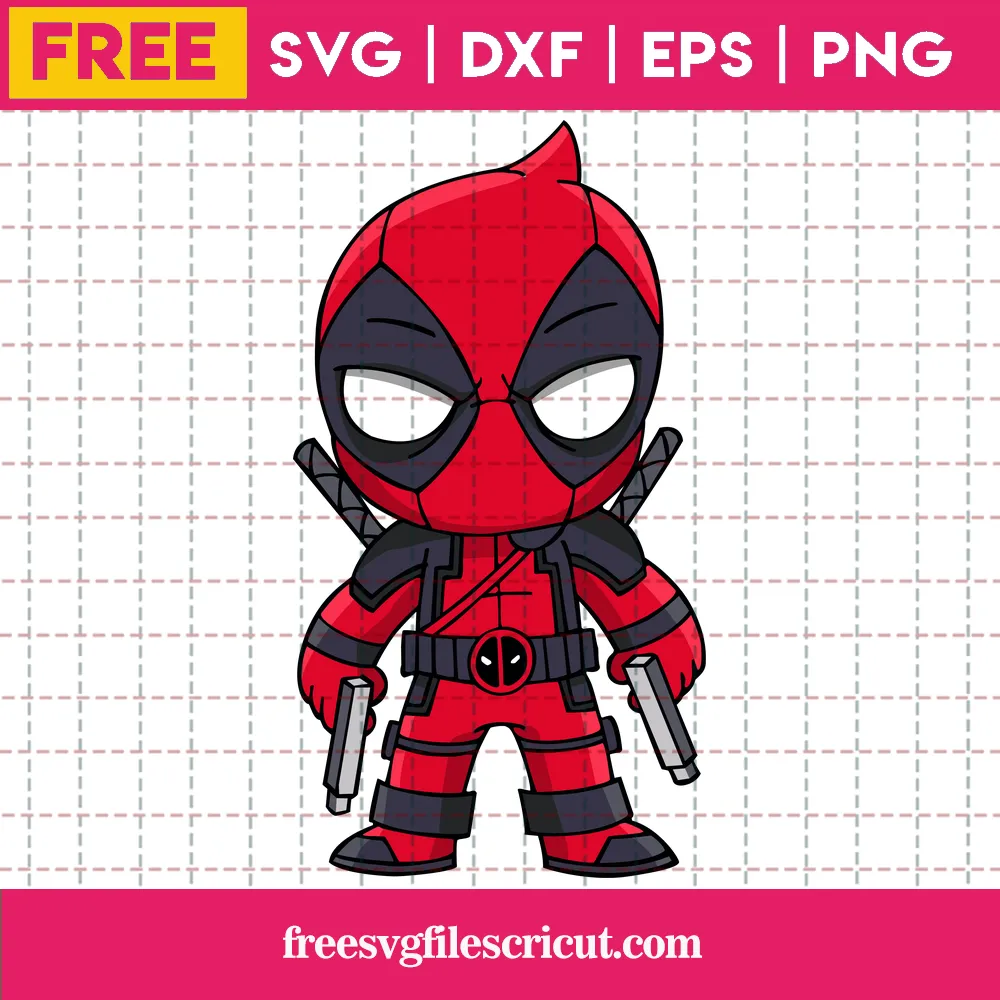 Incorporating Deadpool Christmas into your festive celebrations is a must-do. This adorable chibi design is perfect for crafting a variety of decorations, such as party favors, invitations, and even clothing. Its versatility has made it a beloved choice for those seeking to infuse their holiday celebrations with a one-of-a-kind charm.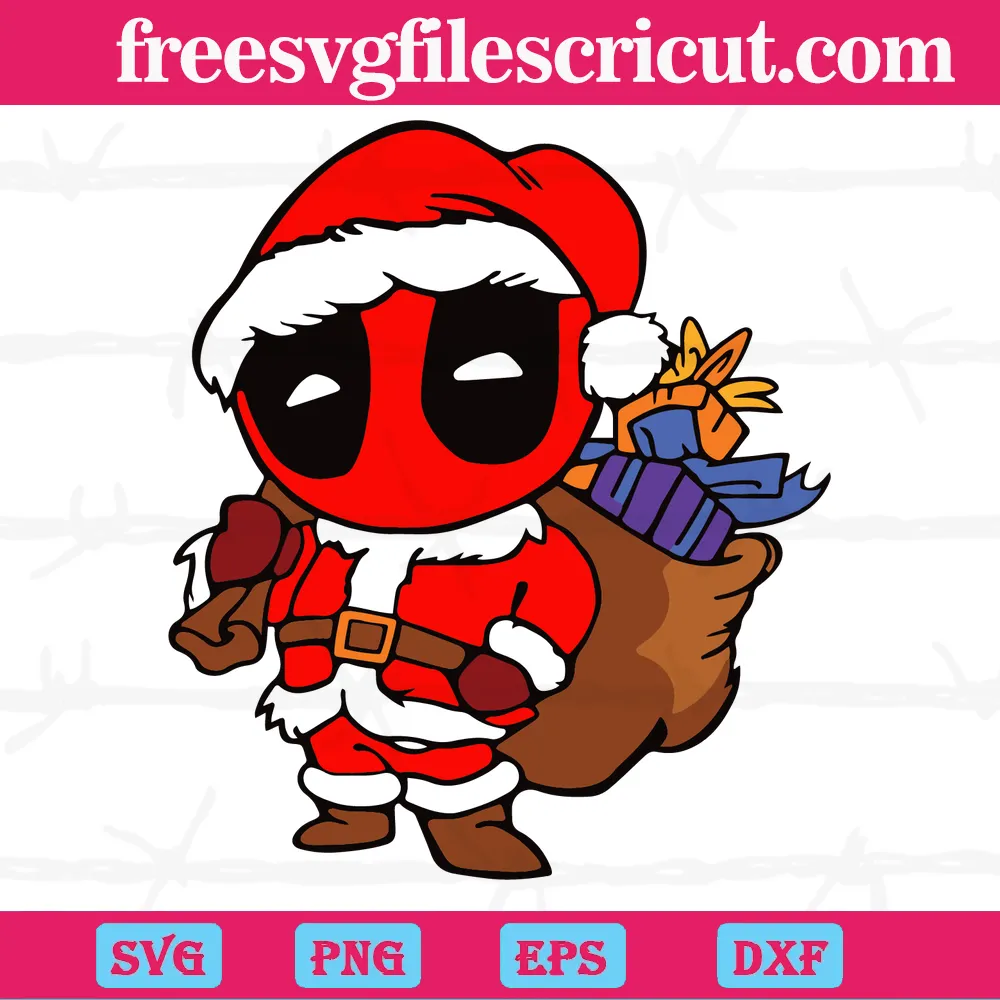 The design of Unicorn Deadpool is a playful and distinctive creation that blends adorableness with quirkiness. These cut files are perfect for decorating t-shirts and are available for free download for use with Cricut or Silhouette machines.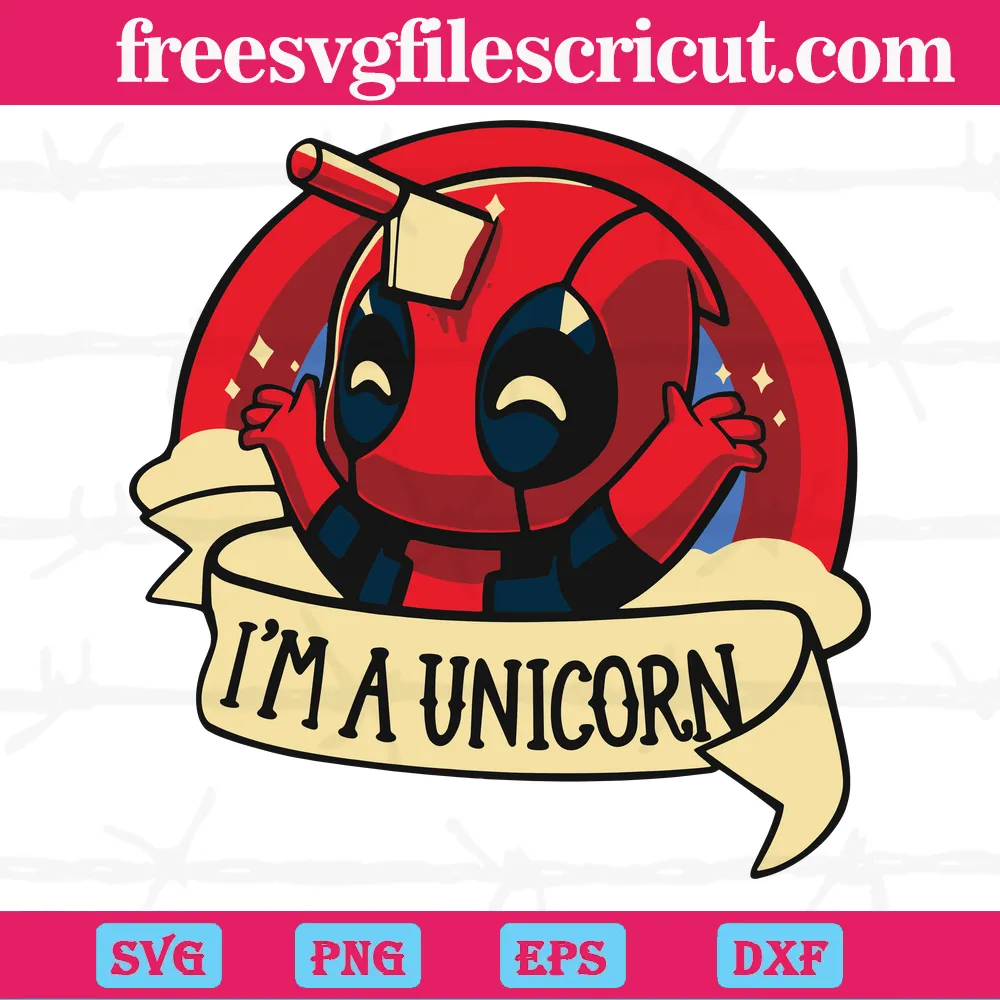 This cool design is perfect for creating a range of different crafts, including t-shirts, tote bags, stickers, and more.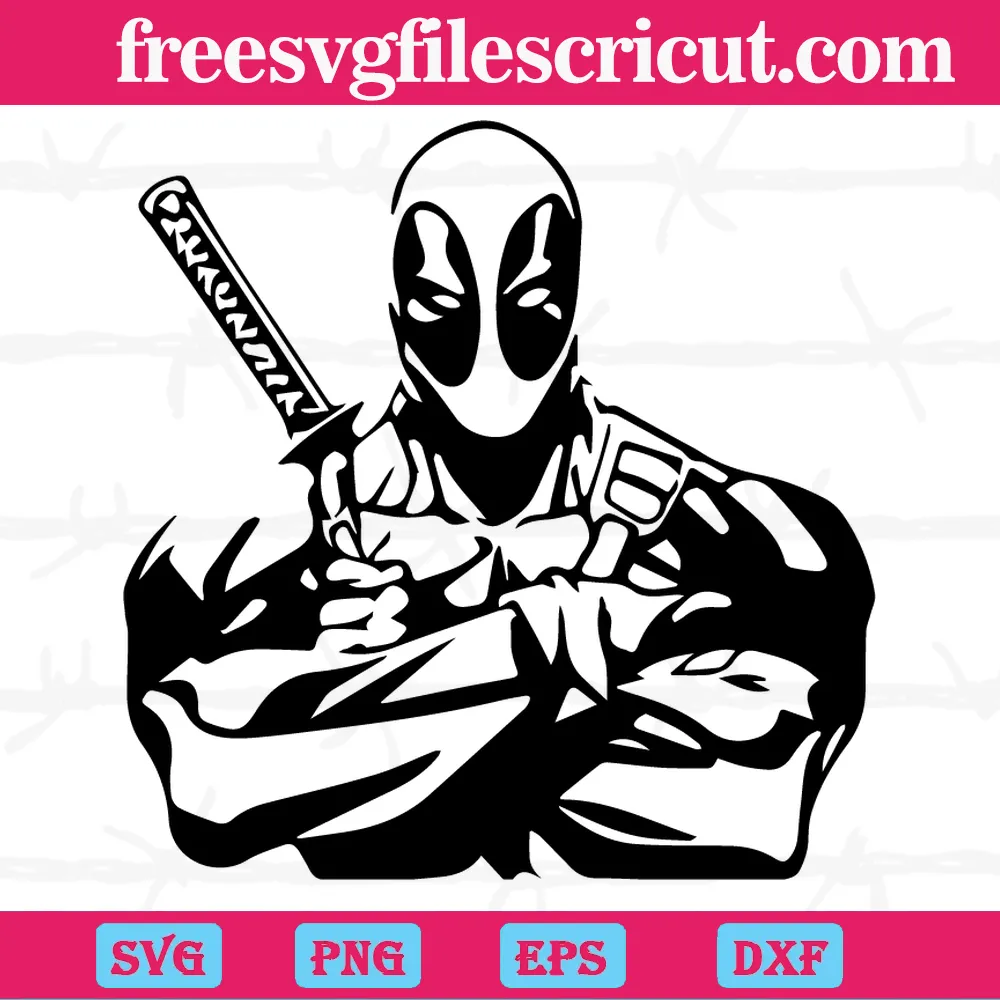 Download our SVG cutting files, you will receive 1 single ZIP file, which includes the following file formats:
– 1 SVG file – Compatible with software programs such as Cricut Design Space, Silhouette Designer Edition, Adobe Suite, Inkscape, Corel Draw, and many more.
– 1 DXF file – Designed specifically for Silhouette users, this file format can be easily opened using the free software version of Silhouette.
– 1 EPS file – Compatible with software programs like Adobe Illustrator, Inkscape, Corel Draw, and more.
– 1 PNG file – This file is provided in a high resolution of 300dpi and features a transparent background, making it suitable for use with a variety of software programs.
Hopefully some of the files that we created above can be used properly. To explore more designs in this theme, simply click on the Deadpool SVG category where you'll find a wide variety of options.
If you're interested in exploring other design themes related to Marvel Comics, we invite you to take a look at our Movies SVG collections, which feature beloved characters such as Spiderman, Iron Man, Black Panther, Jokers, and Captain America. With a wide range of designs inspired by popular culture, you're sure to find something that inspires you.