Welcome to the world of Mother's Day SVG! Create heartfelt gifts using DIY machines like Cricut, Silhouette, and more. These digital files offer endless creative possibilities for beautiful crafts to celebrate Mother's Day. Let your creativity soar and show your love with unique and meaningful gifts. Get ready to embark on a creative journey with our Mother's Day SVG files!
What is Mother's Day?
Mother's Day is a celebration honoring the mother of the family or individual, as well as motherhood, maternal bonds, and the influence of mothers in society. It is celebrated on different days in many parts of the world, most commonly in the months of March or May. It complements similar celebrations, honoring family members, such as Father's Day, Siblings Day, and Grandparents' Day.
What is an SVG File?
An SVG file, (which stands for scalable vector graphic), is a standard graphics file that is mainly used for rendering two-dimensional images.
SVG images can be scaled up or down without losing quality or becoming pixelated, making them ideal for logos, icons, and other types of graphics that need to be displayed at various sizes.
They are fantastic for so many applications, such as apparel, signs and cutting machines! 
How to Open SVG Files?
Next, we'll look at how to open an SVG file!
There are many software choices for opening SVG files. However, we will focus on the options for cutting machines since they are the most commonly used.
Typically, SVG files are compressed within a zip folder and require extraction before they can be accessed.
Before importing the cutting SVG files into your preferred software program, like Cricut Design Space, or Silhouette Studio, …, you must first unzip the downloaded file by double-clicking the folder and selecting "extract all."
During the extraction process, you'll be prompted to choose a destination for your files. To avoid difficulty in retrieving them, you can create a dedicated folder on your desktop or computer labeled "SVG files."
It's crucial to keep track of the extraction location since you'll need to access the files again later. 
Mother's Day SVG Vector Files
Discover Mother's Day SVG Vector Files on our website! Create heartfelt crafts with endless creative possibilities. Express your love with unique gifts using our digital designs. Explore our website and get inspired for Mother's Day!
Celebrate Mother's Day with our Happy Mothers Day Mom Mode Leopard Messy Bun Silhouette SVG Free file! Perfect for Cricut and Silhouette machines, this digital design allows you to create trendy and stylish crafts for your mom. With a playful leopard print and a "mom mode" message, this SVG file is perfect for making shirts, totes, mugs, and more.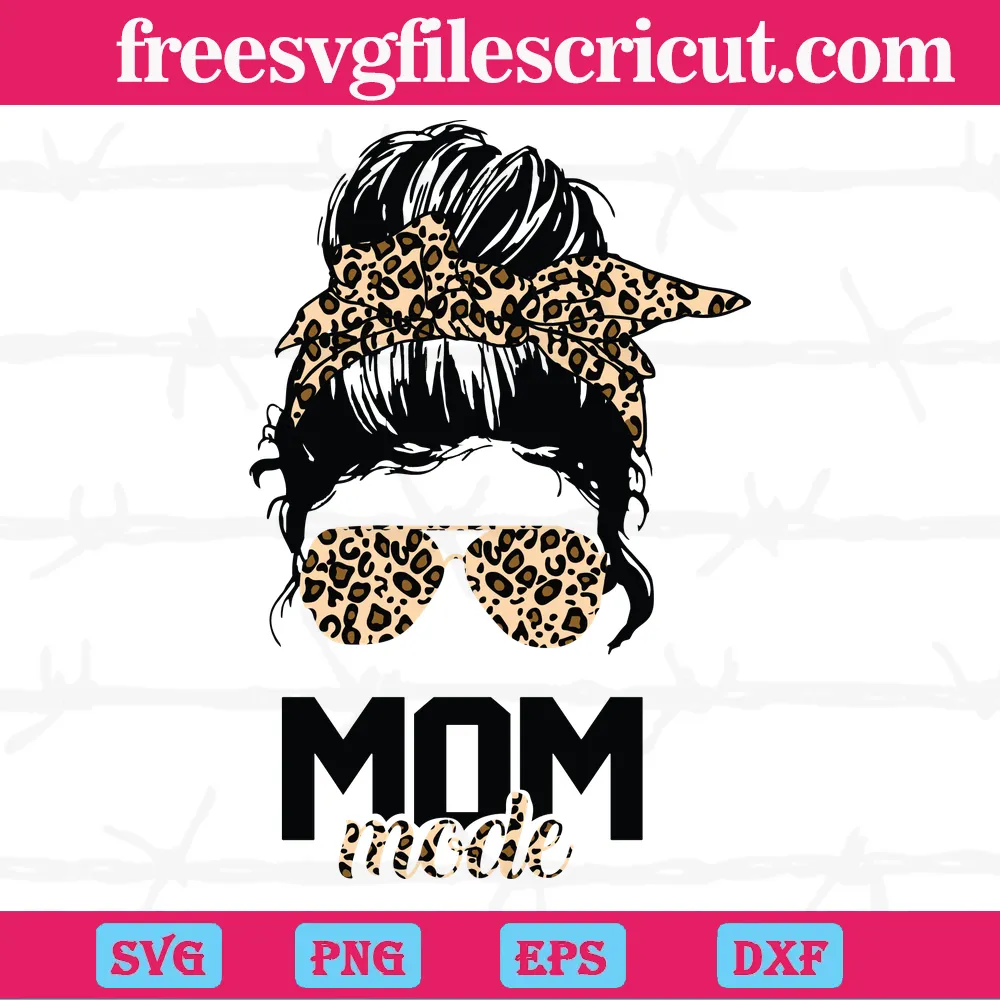 Make Mother's Day extra special with our free Cricut Mothers Day I'm Not Like A Regular Mom, I'm A Cool Mom SVG File! This digital design is perfect for creating unique and personalized crafts that show off your mom's cool factor. With the ability to change colors, resize, and re-text, you can customize this SVG file to suit your products.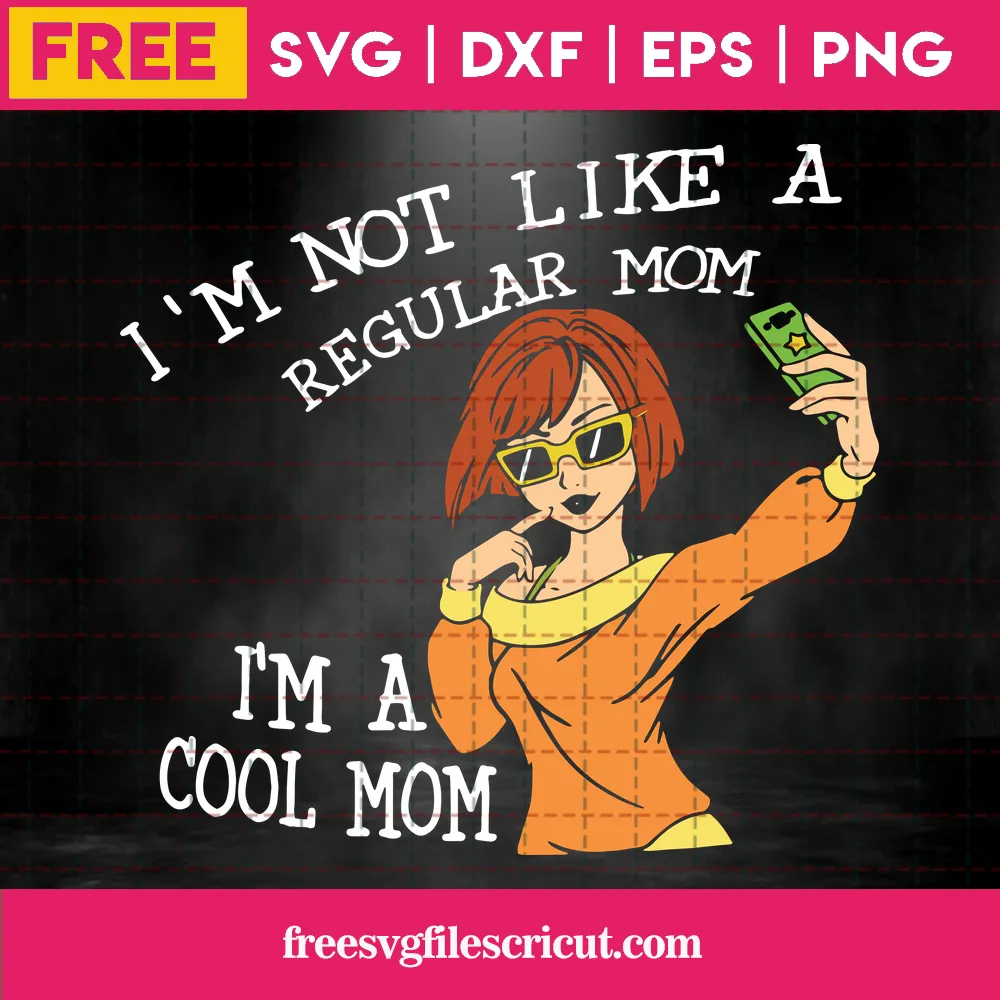 Celebrate the joy of motherhood with our My First Mother's Day SVG file! Whether you're hosting a party or planning a special celebration for the new mom in your life, this digital design is perfect for creating personalized crafts. From adorable onesies to cute decor, this SVG file allows you to commemorate this special milestone in a heartfelt and creative way.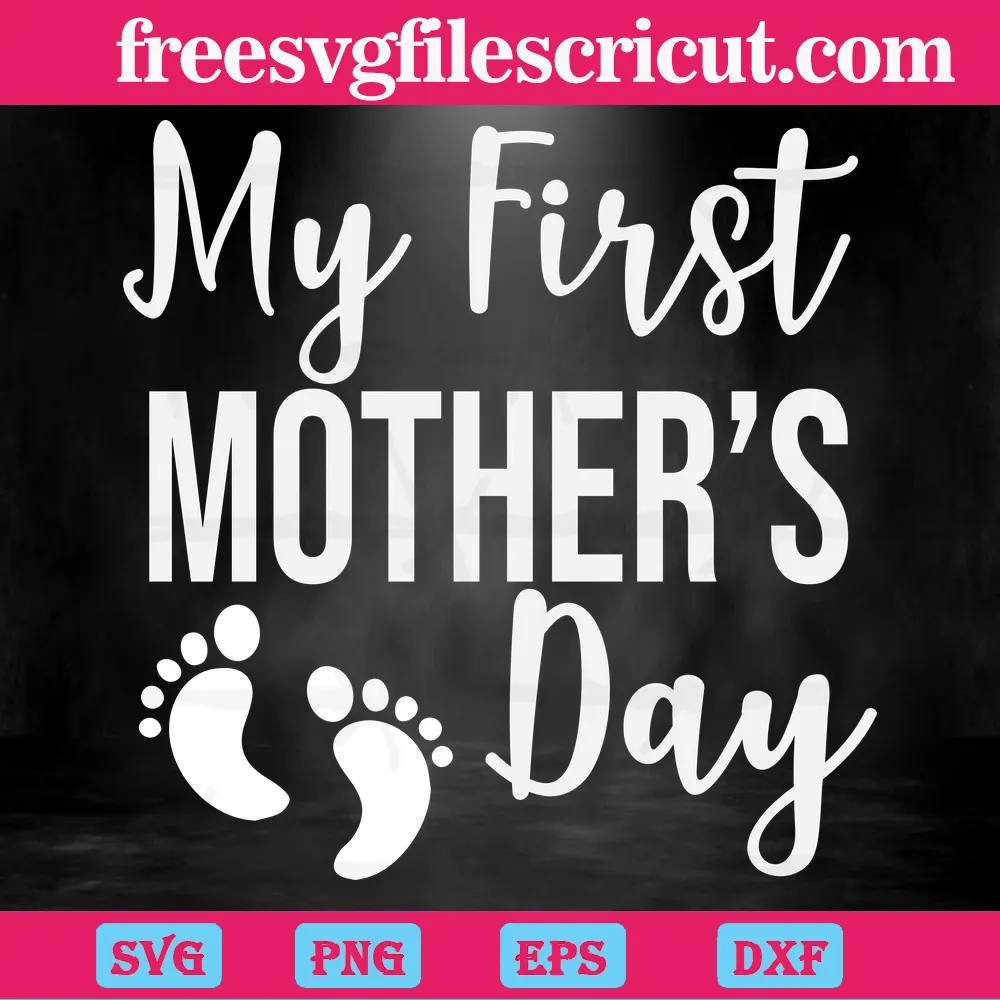 Create adorable and heartwarming crafts for Mother's Day with our Happy Mothers Day Mom Pig SVG File! This cute and custom design is perfect for DIY projects such as gifts, cards, and more. As an SVG crafter, you can easily resize and customize this file to suit your creative vision. Whether you're a seasoned crafter or new to SVG files, this design is sure to bring a smile to any mom's face.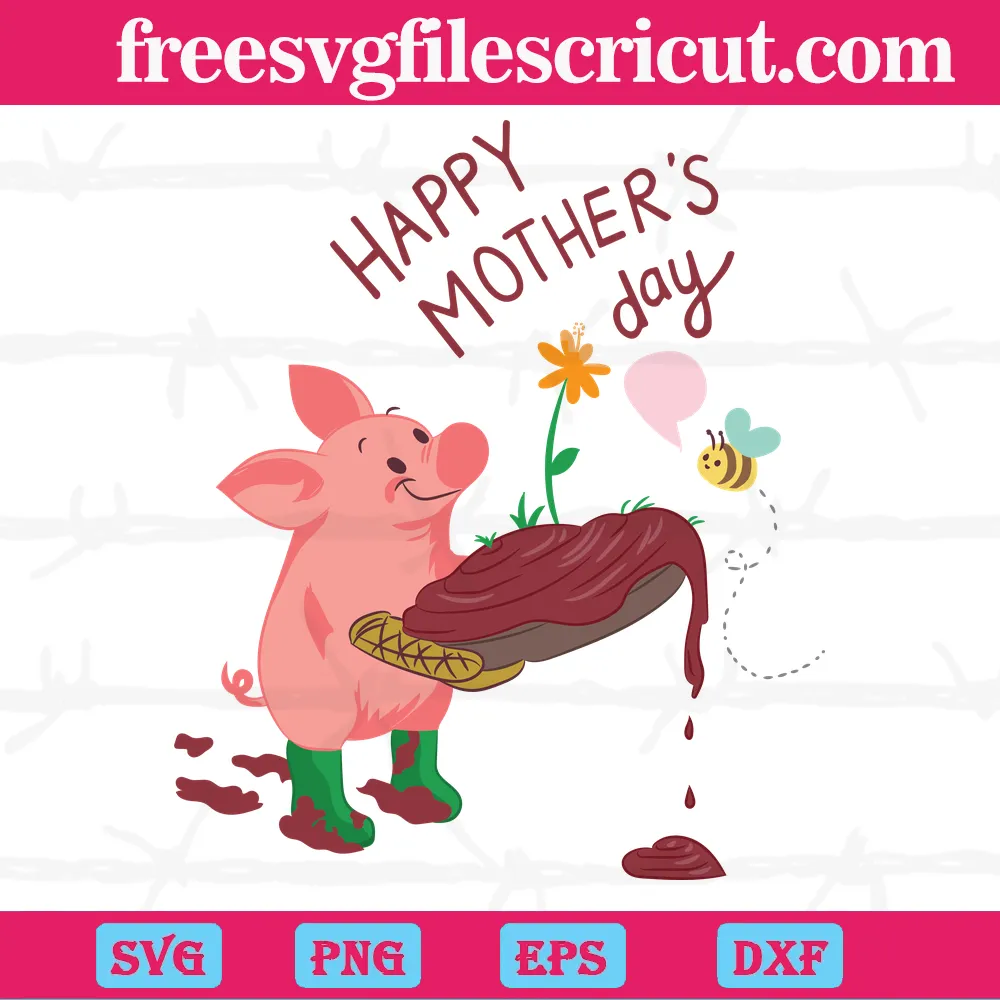 Celebrate Mother's Day in style with our Mother's Day Baseball Mom Starbucks SVG! Show your baseball mom pride with this Sport inspired design that's perfect for DIY enthusiasts. Create monograms for mugs, cups, or tumblers and easily customize and resize the design to make a unique and personalized gift for the baseball-loving mom in your life.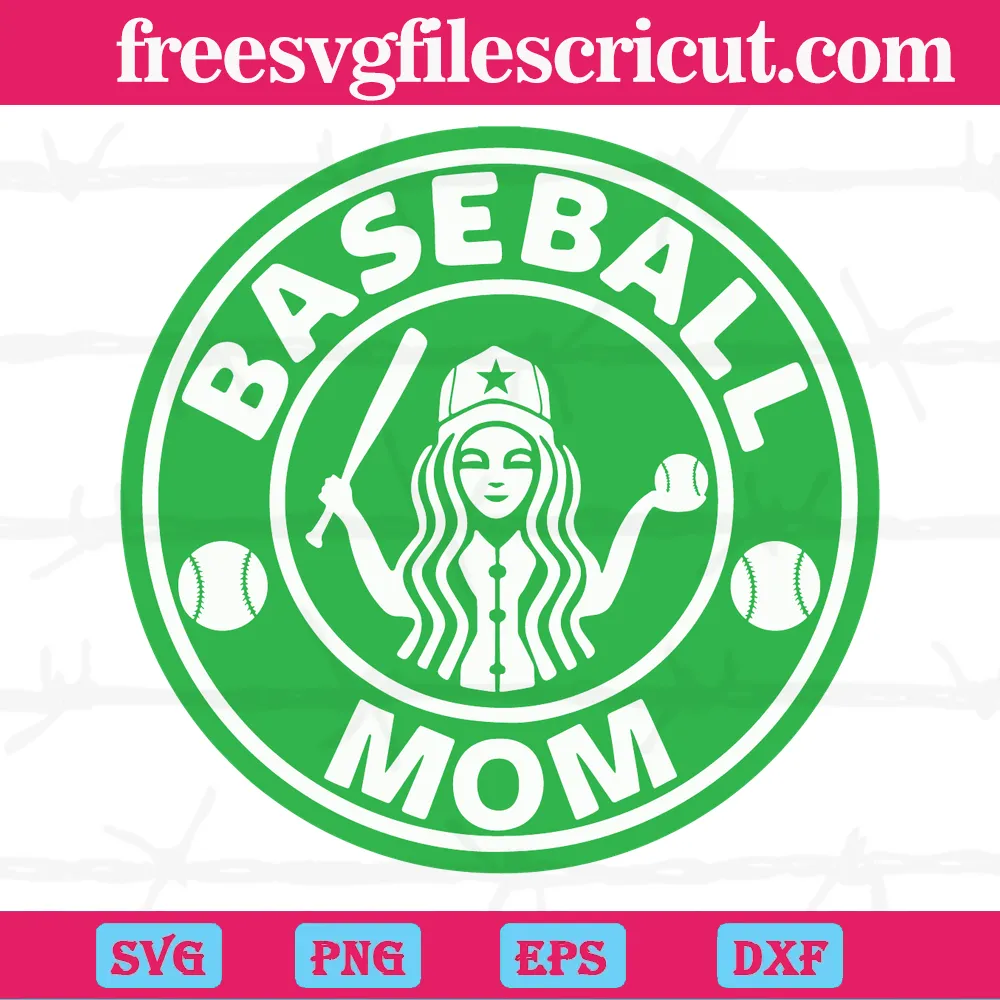 After download, YOU WILL RECEIVE 4 high-quality design files for your next crafting project:
1 EPS file – Scalable vector, editable file for Adobe Illustrator, Inkscape, Corel Draw (compatible with most cutting plotter software);
1 PNG file – 300 dpi High Resolution, transparent background;
1 SVG file – Universal format compatible with Silhouette Studio Designer, Cricut Design Space, Make the Cut, Sure Cuts A Lot, Brother ScanNCut, Cameo and others;
1 DXF file – Line format for cutting in Silhouette, other cutting plotters or laser engraving machines;
These vector files are fully editable and scalable, providing you with the flexibility to create unique designs that stand out.
With our Mother's Day SVG files and your nifty craft machine, we hope that you will create special gifts for your mom on Mother's Day, such as cards, jewelry, coffee mugs, keychains, scarves, and acrylic plaques. Explore our diverse catalog to find designs that match your unique taste and requirements. For even more variety, visit our website freesvgfilescricut.com, where you'll find an abundance of options on various topics. With our extensive collection of SVG files, let your imagination soar and bring your creative visions to life!