Step into the world of Lion King SVG and let your creativity roar! Our collection of Lion King SVG files is ideal for crafting party supplies, iron-on t-shirts, and more. These cutting-edge SVG files for Cricut were specifically designed for simple crafting projects from the comfort of your home.
What is Lion King?
The Lion King is a 1994 American animated musical drama film produced by Walt Disney Feature Animation and released by Walt Disney Pictures. Set in a kingdom of lions in Africa, The Lion King tells the story of Simba (Swahili for lion), a lion cub who is to succeed his father, Mufasa, as King of the Pride Lands; however, after his paternal uncle Scar kills Mufasa to seize the throne, Simba is tricked into believing he was responsible for his father's death and flees into exile. After growing up in the company of the carefree outcasts Timon and Pumbaa, Simba receives valuable perspective from his childhood friend, Nala, and his shaman, Rafiki, before returning to challenge Scar to end his tyranny and take his place in the Circle of Life as the rightful king.
What is an SVG File?
An SVG file, (which stands for scalable vector graphic), is a standard graphics file that is mainly used for rendering two-dimensional images.
SVG images can be scaled up or down without losing quality or becoming pixelated, making them ideal for logos, icons, and other types of graphics that need to be displayed at various sizes.
They are fantastic for so many applications, such as apparel, signs and cutting machines!
How to Open SVG Files?
Next, we'll look at how to open an SVG file!
There are many software choices for opening SVG files. However, we will focus on the options for cutting machines since they are the most commonly used.
Typically, SVG files are compressed within a zip folder and require extraction before they can be accessed.
Before importing the cutting SVG files into your preferred software program, like Cricut Design Space, or Silhouette Studio, …, you must first unzip the downloaded file by double-clicking the folder and selecting "extract all."
During the extraction process, you'll be prompted to choose a destination for your files. To avoid difficulty in retrieving them, you can create a dedicated folder on your desktop or computer labeled "SVG files."
It's crucial to keep track of the extraction location since you'll need to access the files again later.
Lion King SVG files for commercial use and crafts
Our website offers a vast selection of Lion King SVG Files that are suitable for a lot of crafty projects. We have compiled a comprehensive list of options that we believe are suitable for you. Furthermore, we have some designs that you can download for free.
This Simba "Remember Who You Are" free file is perfect for your projects! Create charming and motivating Lion King merchandise such as shirts, bags, blankets, and other items with your Cricut or Silhouette machine and especially, it's free.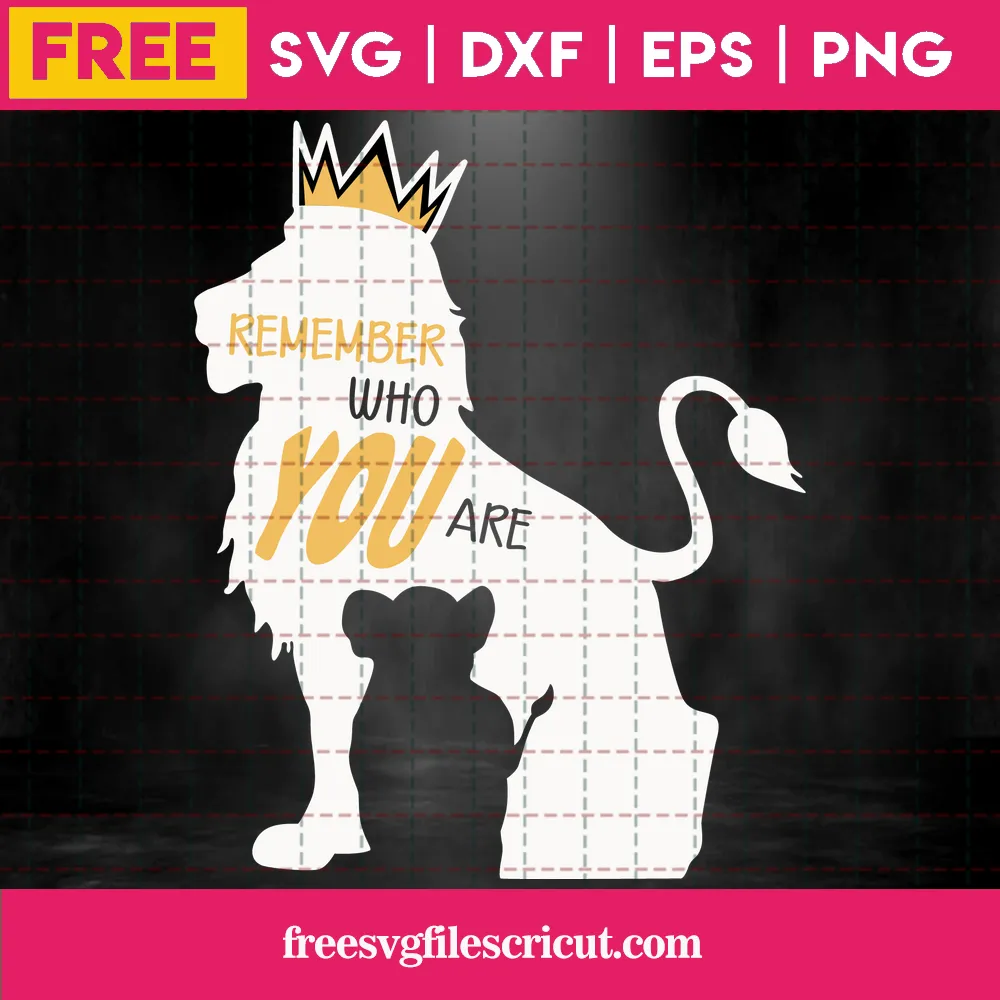 Make use of this delightful and uplifting design, which showcases a charming image of Simba alongside the phrase "KING IN TRAINING", to create exceptional products that are both humorous and inspirational. Download our free svg cut file and create your personal DIY project with this funny quote and cute design. Perfect for crafters. Free vectors.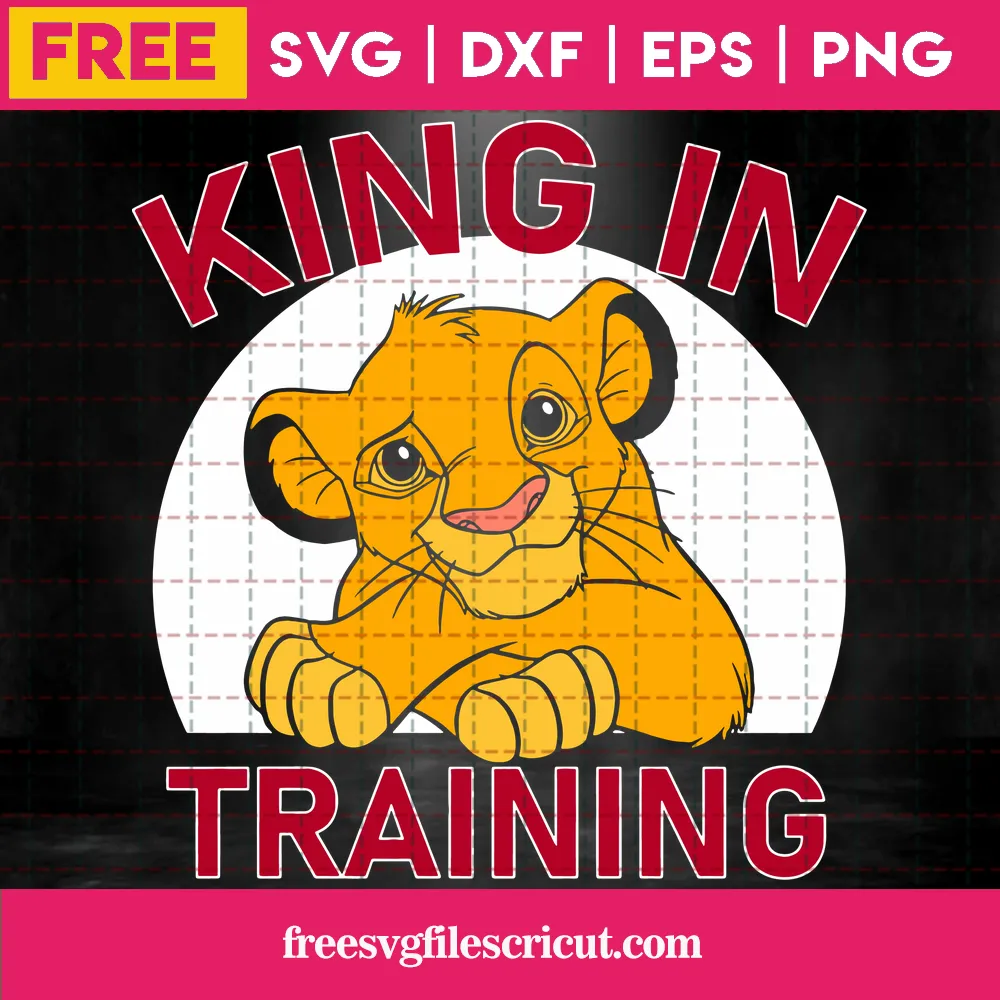 Celebrate your child's special day with our Lion King Birthday SVG file. With this Birthday illustrations Svg file, you can easily create a memorable and fun celebration that your child and their guests will never forget. This SVG file can be opened, edited, resized, and color-changed using Cricut Design Space, Silhouette Studio, or InkScape.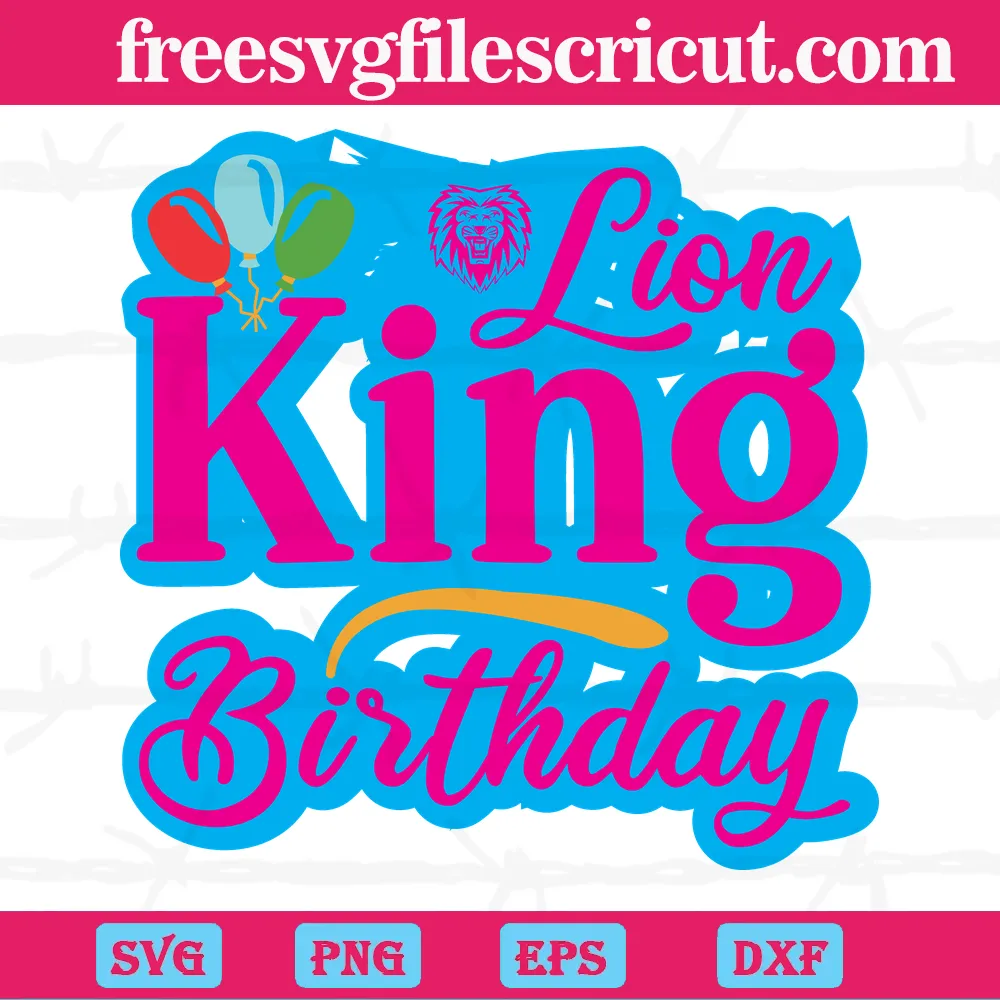 Don't miss out on the Lion Crown Color Svg design if you're a fan of the Lion King and looking to add some creativity to your projects. Take action now and infuse your DIY endeavors with a touch of distinctiveness. These cut files are perfect for decorating iron-on t-shirts, custom stickers, handmade greeting cards and are available for free download for use with Cricut or Silhouette machines.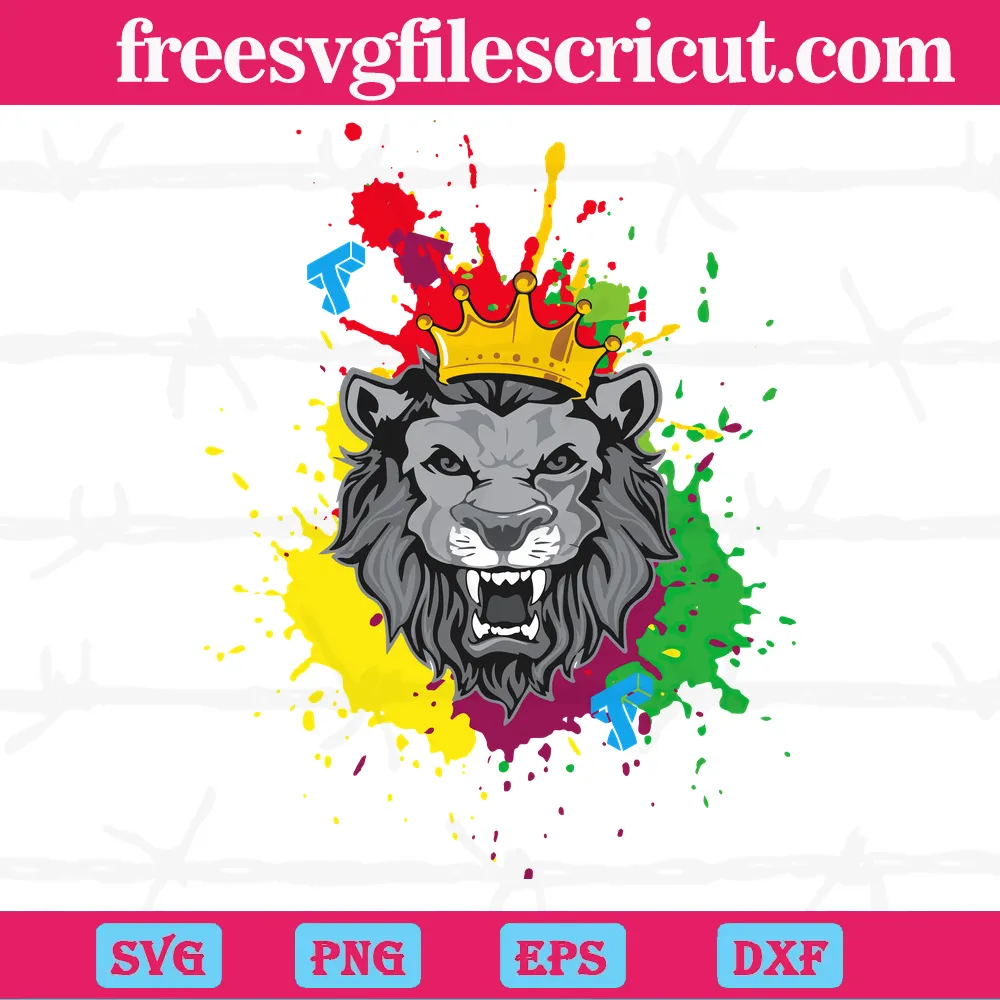 The vector file has a whimsical and joyful feel that captures the essence of Baby Simba's character and the message of the phrase "No Worries Kakuma Matata," which means "no worries, no problems" in Swahili. It is a great quality design, perfect and lovely if you want to put it on your handmade products.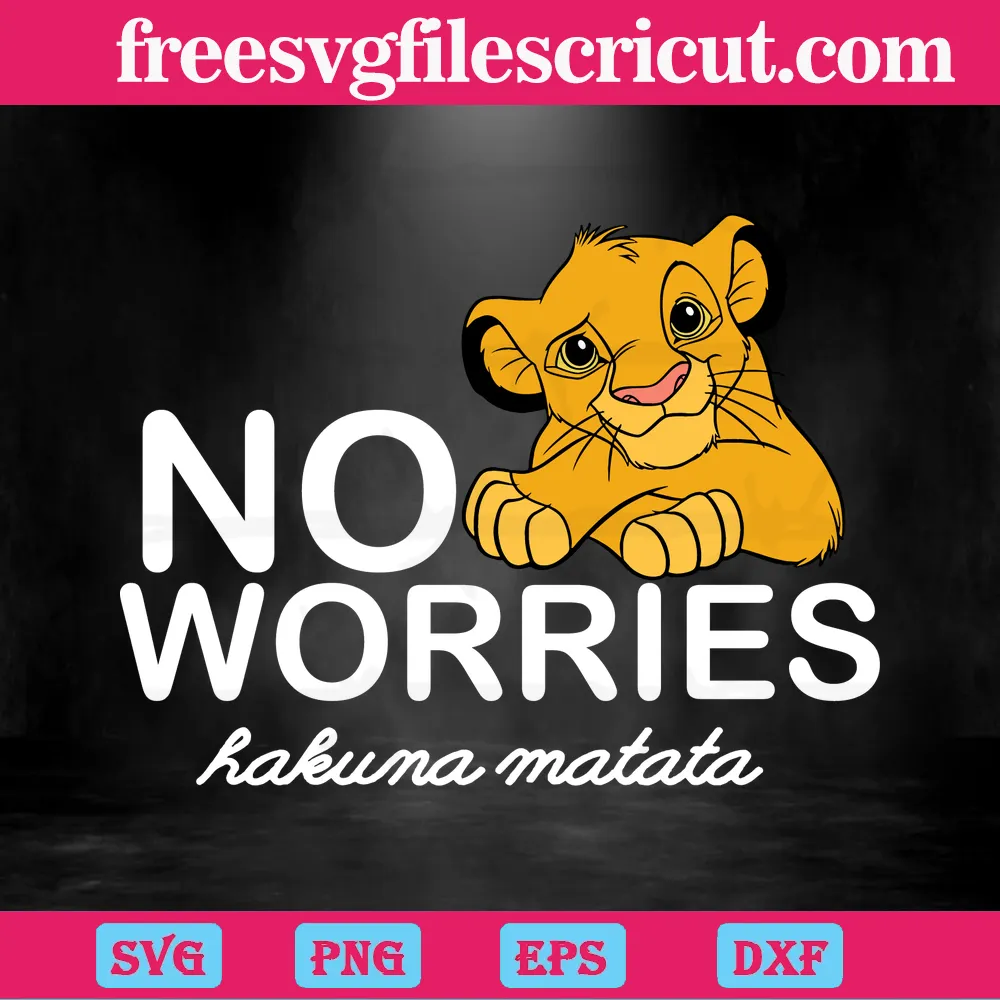 The design showcases the beloved characters from Lion King coming together as a team of Squadgoals. Handcrafting items like t-shirts, cards, tote bags, and gifts is a great way to show your affection for your friends, and this design is a great choice to create unique and personalized creations.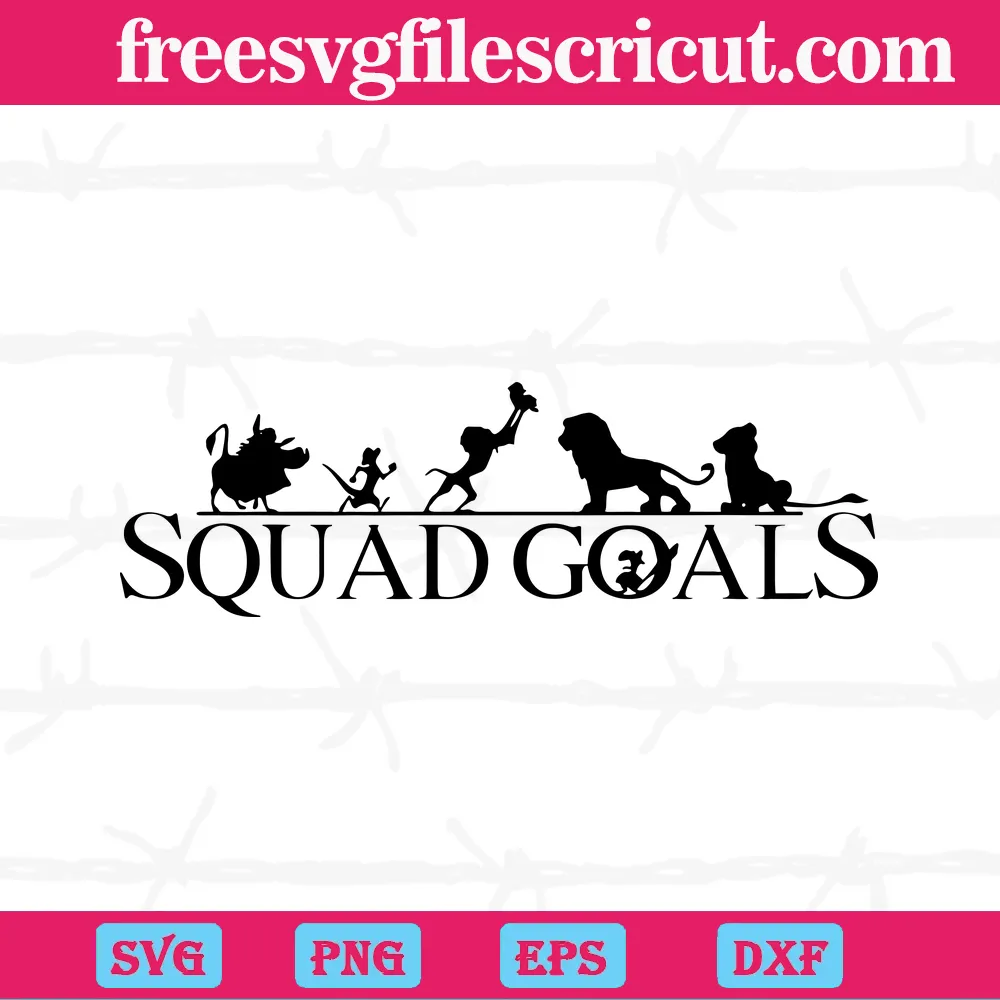 Unleash your creativity with our Lion King Bundle, featuring a plethora of character designs to select from. This file for cricut is a super graphic and simple free vector file for your next DIY project. We love it for trendy T-shirts, iron-on tote bags, print mugs, and more!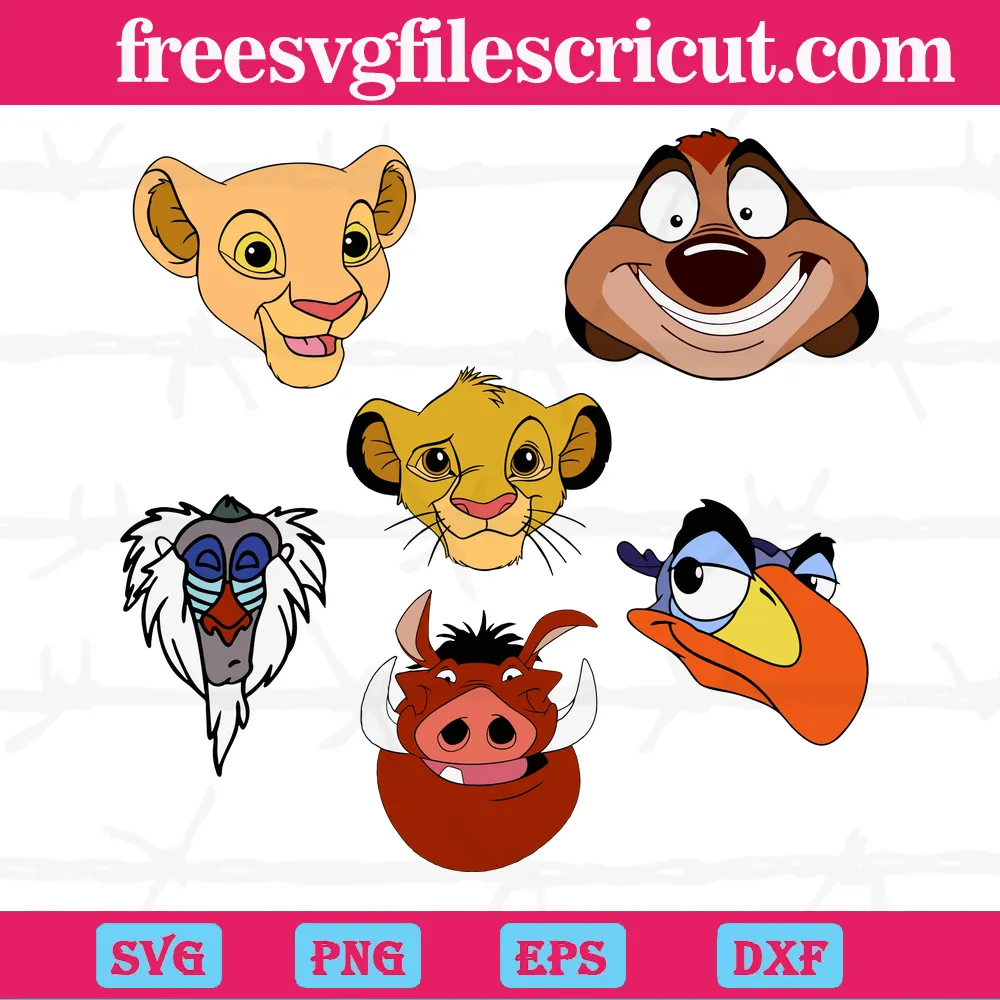 Download our SVG cutting files, you will receive 1 single ZIP file, which includes the following file formats:
– 1 SVG file – Compatible with software programs such as Cricut Design Space, Silhouette Designer Edition, Adobe Suite, Inkscape, Corel Draw, and many more.
– 1 DXF file – Designed specifically for Silhouette users, this file format can be easily opened using the free software version of Silhouette.
– 1 EPS file – Compatible with software programs like Adobe Illustrator, Inkscape, Corel Draw, and more.
– 1 PNG file – This file is provided in a high resolution of 300dpi and features a transparent background, making it suitable for use with a variety of software programs.
Hopefully some of the files that we created above can be used properly. To explore more designs in this theme, simply click on the Lion King SVG category where you'll find a wide variety of options.
If you're interested in exploring other design themes about Disney, we invite you to take a look at our Disney SVG , Stich, Mickey Mouse, Paw Patrol collections. With a wide range of designs featuring beloved characters from popular culture, you're sure to find something that inspires you.